Olivier Ntcham | Representing Cameroon, playing Champions League under Brendan Rodgers, and his love of boxing
24th November 2022
First team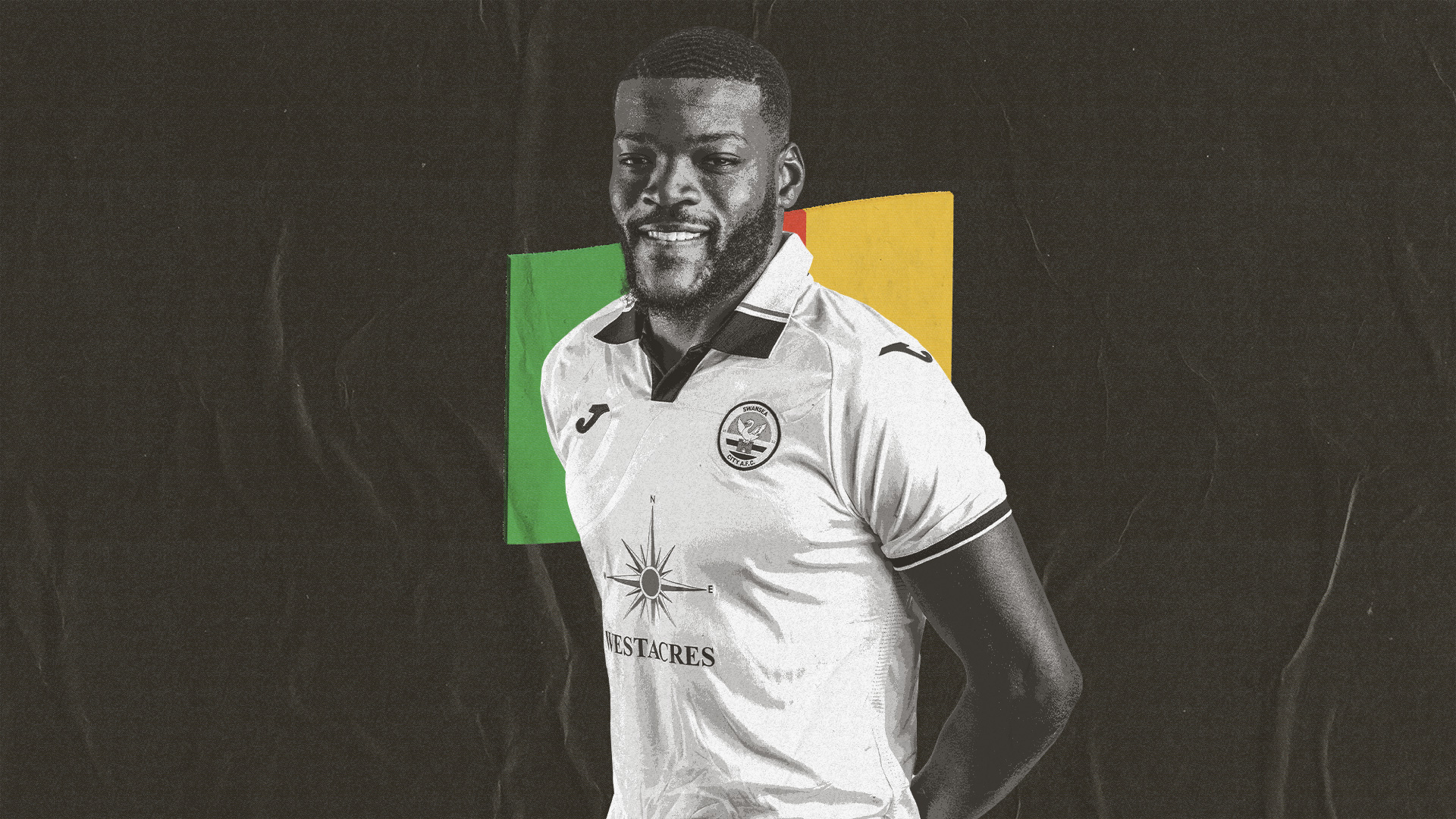 Olivier Ntcham could make his World Cup debut as Cameroon begin their 2022 World Cup campaign when they face Switzerland at the Al Janoub Stadium later on Thursday.
Should he do so it would cap a whirlwind few months for the Swansea City midfielder. Who was only called into a Cameroon squad for the first time in March of this year.
It also adds another chapter to a career that has already seen Ntcham join one of the biggest clubs in Europe aged just 16, star in Serie A while still a teenager, and make a big impression for Glasgow giants Celtic.
Ntcham, who represented France at age-grade level, made his debut for the Indomitable Lions in September and is now preparing to play his part in Group G of the global showpiece.
"I was born in France but my parents and myself are Cameroon nationals, I am proud of my heritage so it was always in my mind," explained Ntcham. 
"I had the opportunity to grow up in France but I always had the option of both. It is a proud moment for myself and my family when I represent Cameroon. 
"The game was cancelled when I was due to make my debut for Cameroon but we ended up playing the under-21 side so that was kind of my debut for the country.
"My full debut was against Uzbekistan and it was nice, I was proud for myself and my family.
"I'm so happy to be part of the team and it's something every young footballer dreams of."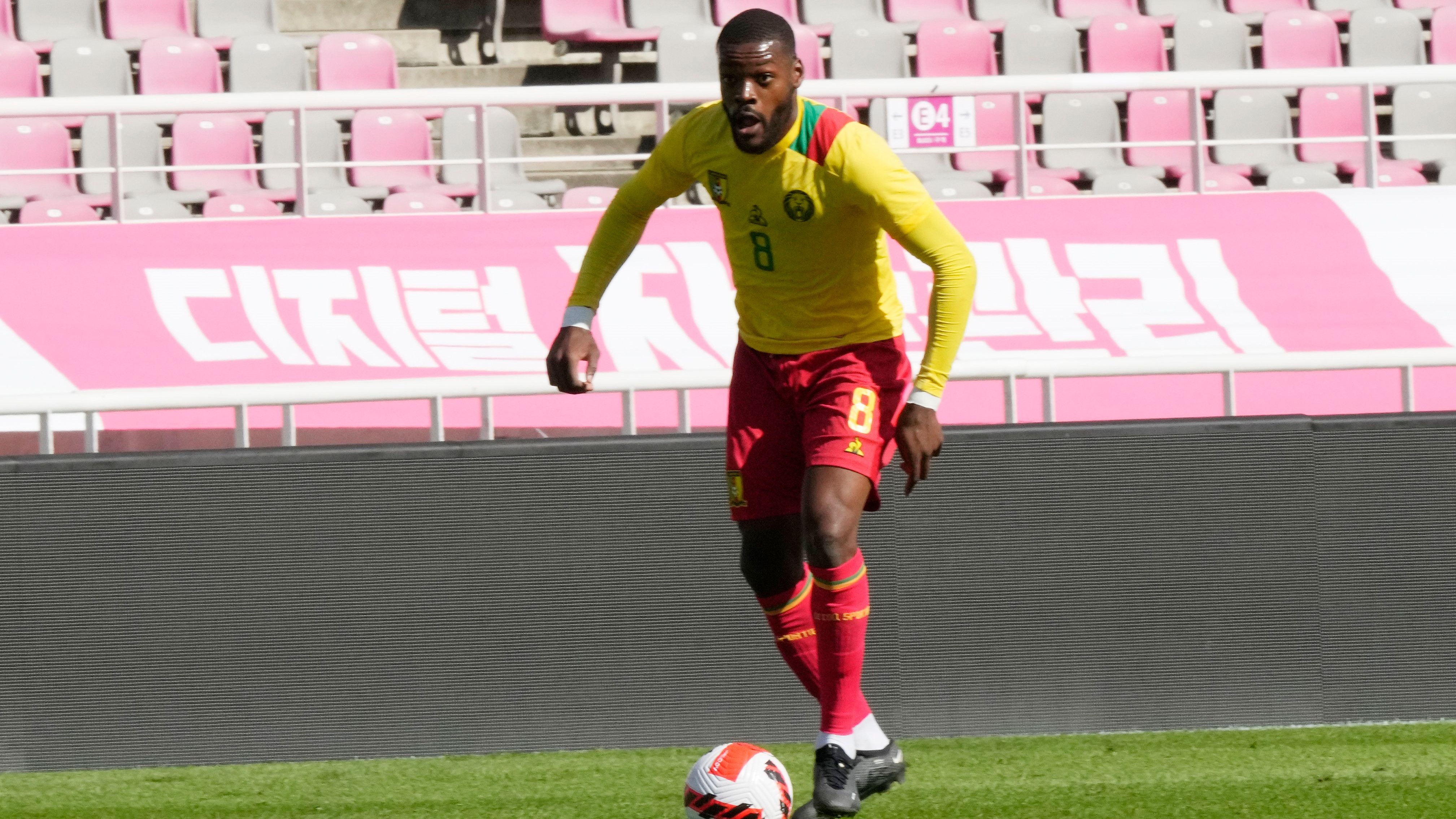 Growing up in the suburbs of Paris, playing on football's biggest stage was something that Ntcham could only have dreamed of achieving.
"My first memories of football were playing at under-15 or under-16 level in France, I was already playing for Le Havre and before that I was playing for Paris FC," recalled Ntcham.
"When I signed for Le Havre, I then went to play in the France national set-up and I did well over there.
"From there Manchester City and Inter Milan tried to sign me and I chose to go to Manchester City."
It was a huge feat to sign for a club the size of Manchester City at the age of 16. But neither the size of the club nor the one-million-euro fee phased Ntcham, whose love of football was more focused on having the ball at his feet as opposed to obsessing over watching the professional game.
"At the time I didn't realise how big the club really was, because I wasn't watching too much football even though I was playing a lot," said Ntcham.
"I was familiar with some of the players, but I wasn't really interested in watching football, I was just playing for fun and because I enjoyed it, I was not obsessed with watching games or a particular team or league.
"At the time, I think it was the right decision for me to go there because they were a club with big ambition and good facilities.
"When I was 17 or 18, I was training with the first team and Roberto Mancini was the coach.
"The day before a game the under-21s would train with the first team and it was a good experience.
"When I got the chance to travel to Australia with Manuel Pellegrini and the first team for the pre-season tour, that was another good experience."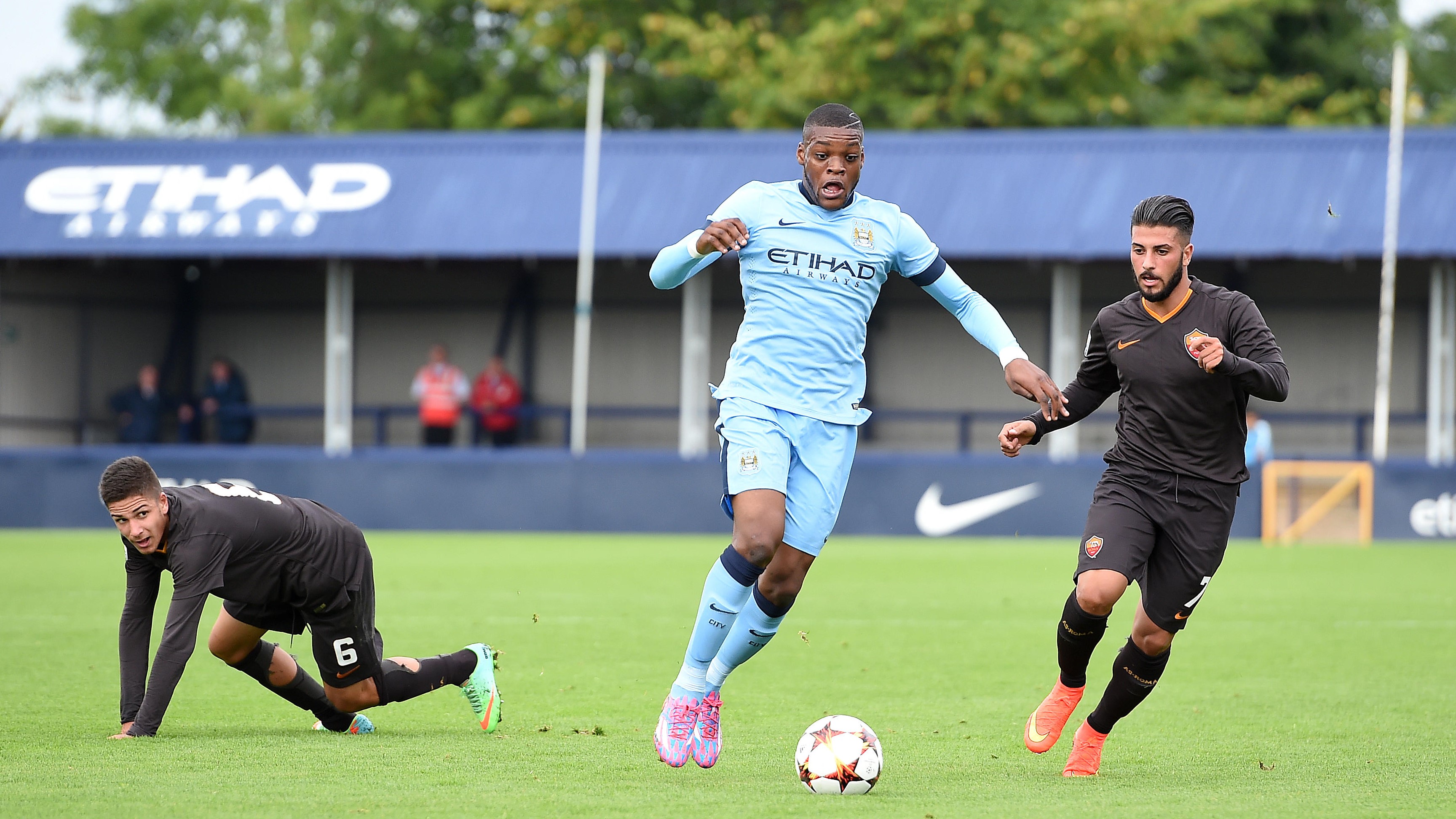 Whilst at Manchester City, Ntcham went on loan to Genoa and slotted straight into the first team, quickly having to make the step up from youth football to playing some of the biggest names in football in Serie A.
It was a move that helped develop Ntcham greatly as a player, and an experience that he remains grateful for to this day.
"Although it is obviously a step up, I felt I was quite mature for my age and I felt I could adapt to it," he explained.
"I was so happy playing for Genoa and learning there. Going there is a decision I will never regret, when I was in Italy I learnt so much and I felt like in my two years there I gained 10 years' worth of experience.
"I had good times there, but there were tough times too. There were times when I was not playing, but I was still improving my understanding of the game. It was an unbelievable experience for me."
Next came a switch to Scotland with Celtic. Ntcham made his competitive debut for the Scottish outfit in a Champions League qualifier against Linfield in July 2017.
"I always wanted to play in the Champions League, it is such an amazing competition," said Ntcham.
"But, because I was already playing against the likes of Juventus, Inter Milan and Napoli, it felt like I had already played in the Champions League already.
"I was used to playing against teams of their calibre and I felt that helped me to handle it.
"As for my time at Celtic, I had an unbelievably good time in Glasgow and at Celtic. It is just an unbelievable club."
In September 2018, Ntcham finished a clinical counter-attack to score the winner and give Brendan Rodgers' Celtic a 1-0 victory in the fierce Old Firm derby, inflicting Steven Gerrard's first defeat as Rangers manager.
"It was an amazing feeling. When you score in these kinds of games and the team win 1-0 and you scored the only goal, for the fans you are the hero of the day and it is spoken about for a long time," he added.
"It was just an unbelievable feeling, one I will not forget."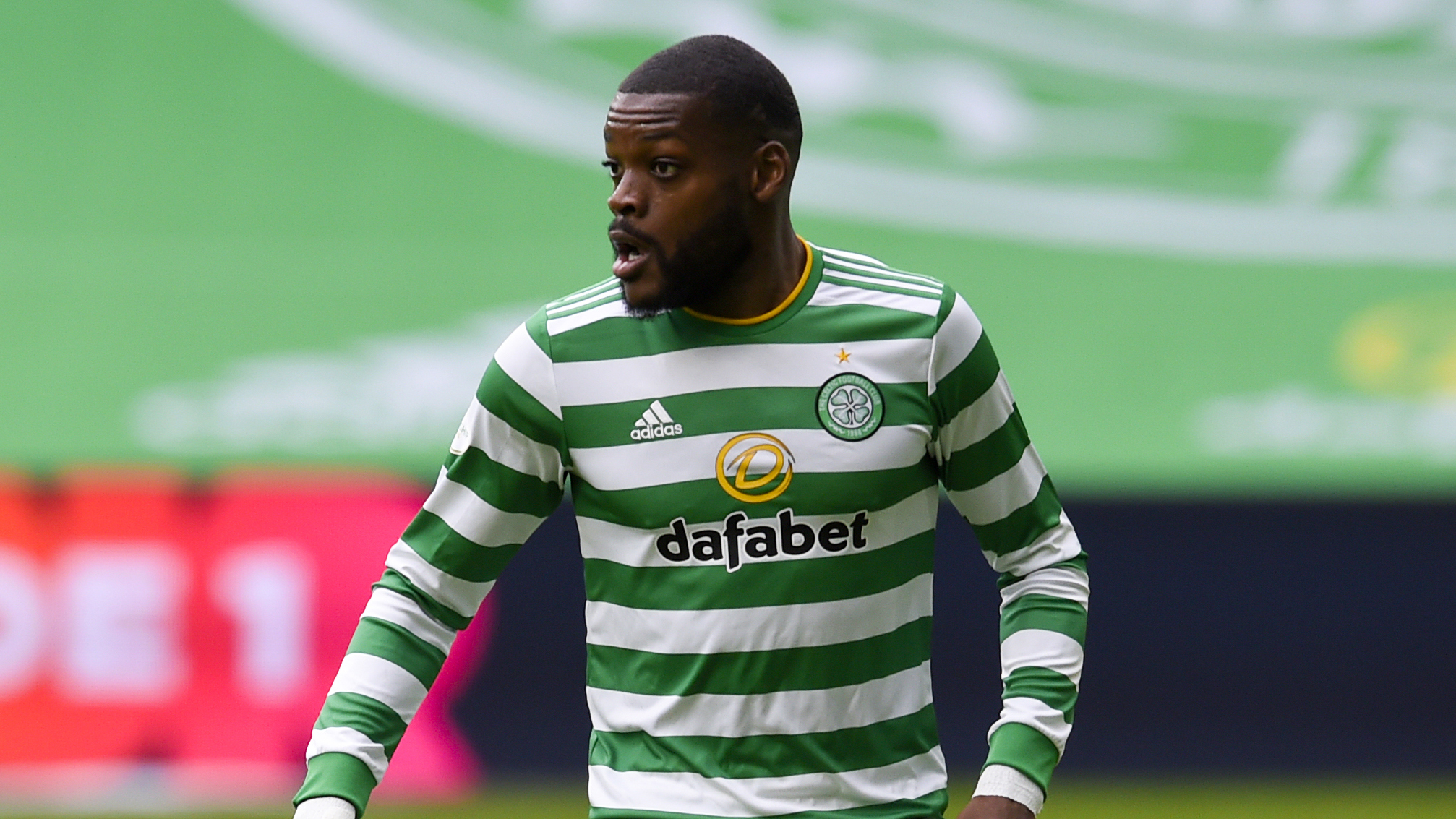 Ntcham is familiar with former Swans manager Rodgers having played under him during his time at Celtic and draws similarities to the style of play currently played at the Swans under head coach Russell Martin.
"They both want to play football and love playing with the ball," he explained.
"There are a lot of similarities, maybe some of the smaller details are different but the idea of playing football is the same.
"They want to play football, they aren't coaches who want to throw the ball from the back and start to fight, they're not like that."
Ntcham returned to France in February 2021 as he joined Marseille on loan for the remainder of the 2020-21 season.
Despite it being a difficult time for Marseille both on and off the pitch, Ntcham thoroughly enjoyed his time in Ligue 1 and his stint has left an indelible mark on him.
"When I signed for Marseille, it was at a tough moment for the club, but I will never regret that choice to sign for them," said Ntcham.
"If I went back 100 million times, I would make the same decision every single time.
"For the people outside, they thought I wasn't playing a lot and I wasn't happy but I was really happy there.
"I really enjoyed my time there and I still watch Marseille all the time, every single game.
"If I have the opportunity to go and watch a game in person I will and I have done before. They have unbelievable fans."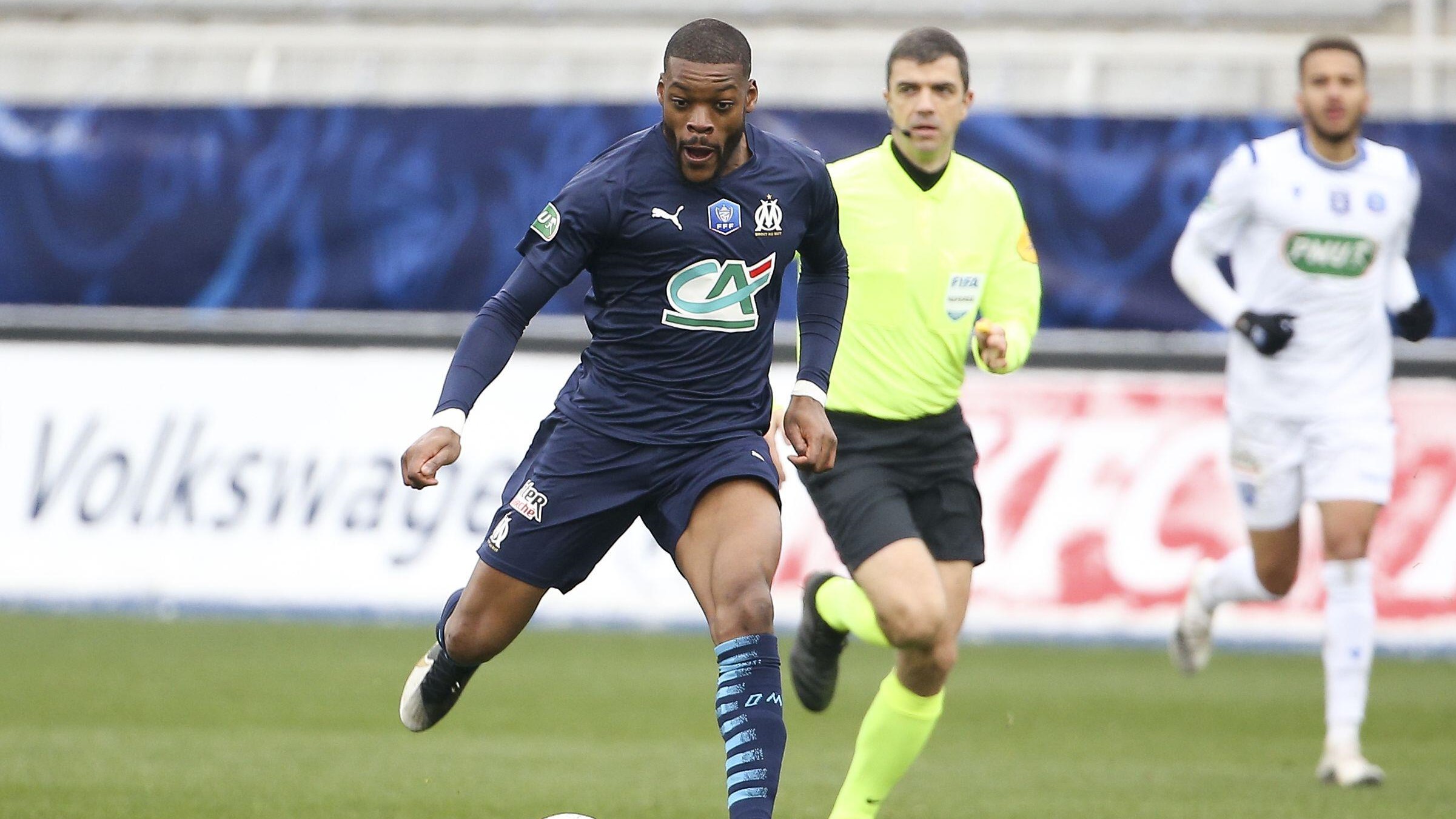 After making 146 appearances and scoring 24 goals for the Bhoys, Ntcham made the move to SA1 where he linked up with the Swans' then-sporting director, Mark Allen, who he had previously worked with at Manchester City.
"I was talking to some Spanish clubs but was also talking to Mark Allen about coming to Swansea.
"I made the choice because I knew Mark Allen well.
"He had signed me for Manchester City and I was watching the statistics of Swansea and the way they like to play football. The style of play played a big part.
"Last season I joined after pre-season so it was tough for me physically to play a lot of games in the league.
"I hadn't played for around six months at Marseille and even before that I wasn't playing a lot of games at Celtic.
"It had been maybe one year without playing every three days. To get back playing consistently was a little tough physically but I was happy."
Away from the pitch, Ntcham is an avid fan of taking part in and watching boxing.
"I have been into boxing for maybe two or three years," he explained.
"Before that I loved kickboxing and those kinds of sports.
"I really love boxing and I just enjoy it.
"If I wasn't a footballer I'd be a boxer and it's definitely something I'd look at when I retire."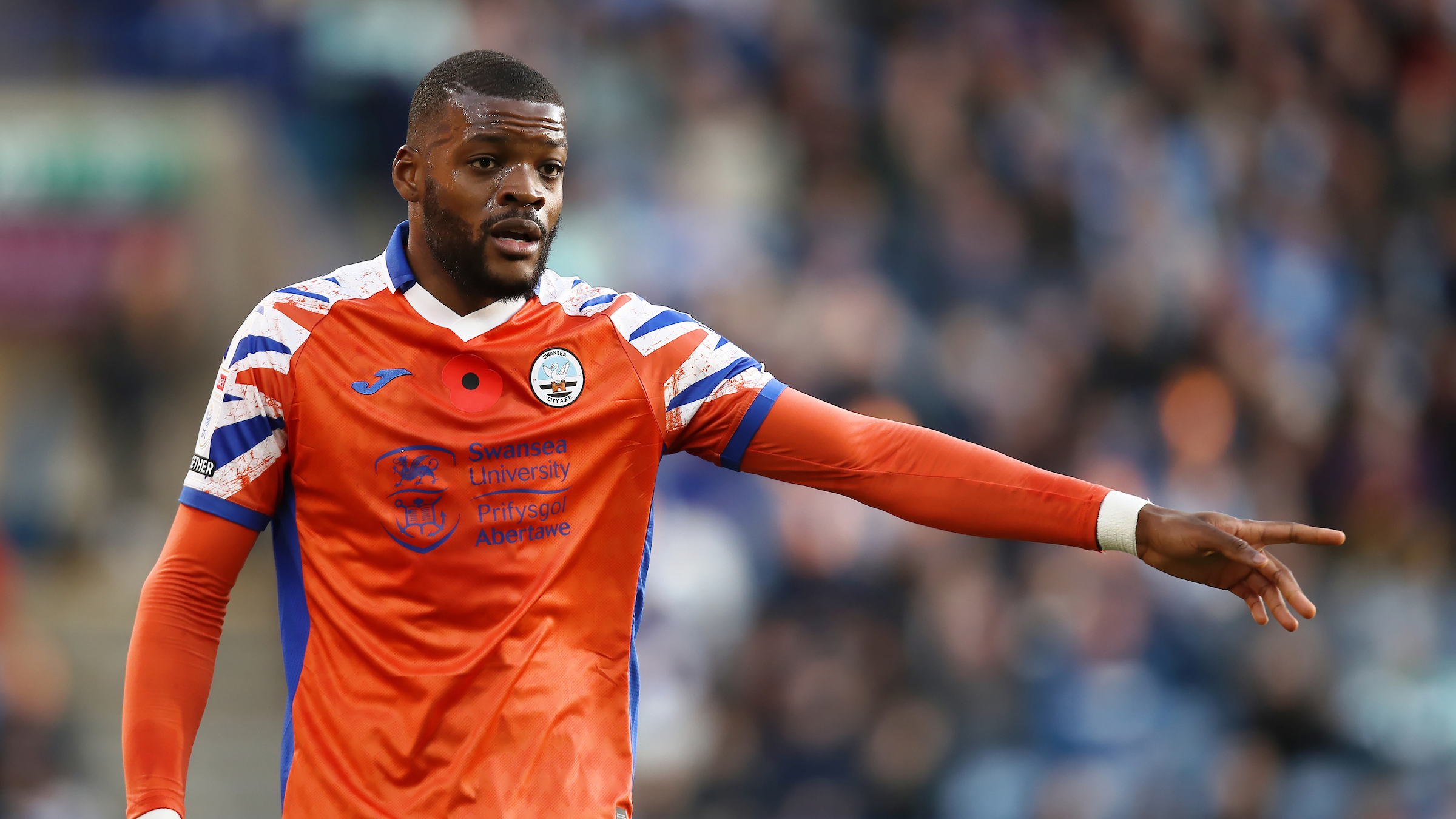 With five goals and two assists under his belt, Ntcham has more goal contributions than any other Swans player so far this season.
"We've been through a tough time," said Ntcham.
"Personally, I'm very happy with the recent form I've been in, but I know there are some things I can improve on my game too.
"I hope we can continue playing like we have done and keep getting as many points as possible."