Ollie Jefferies rues late misfortune for Swansea City U18s
8th January 2022
Under-18s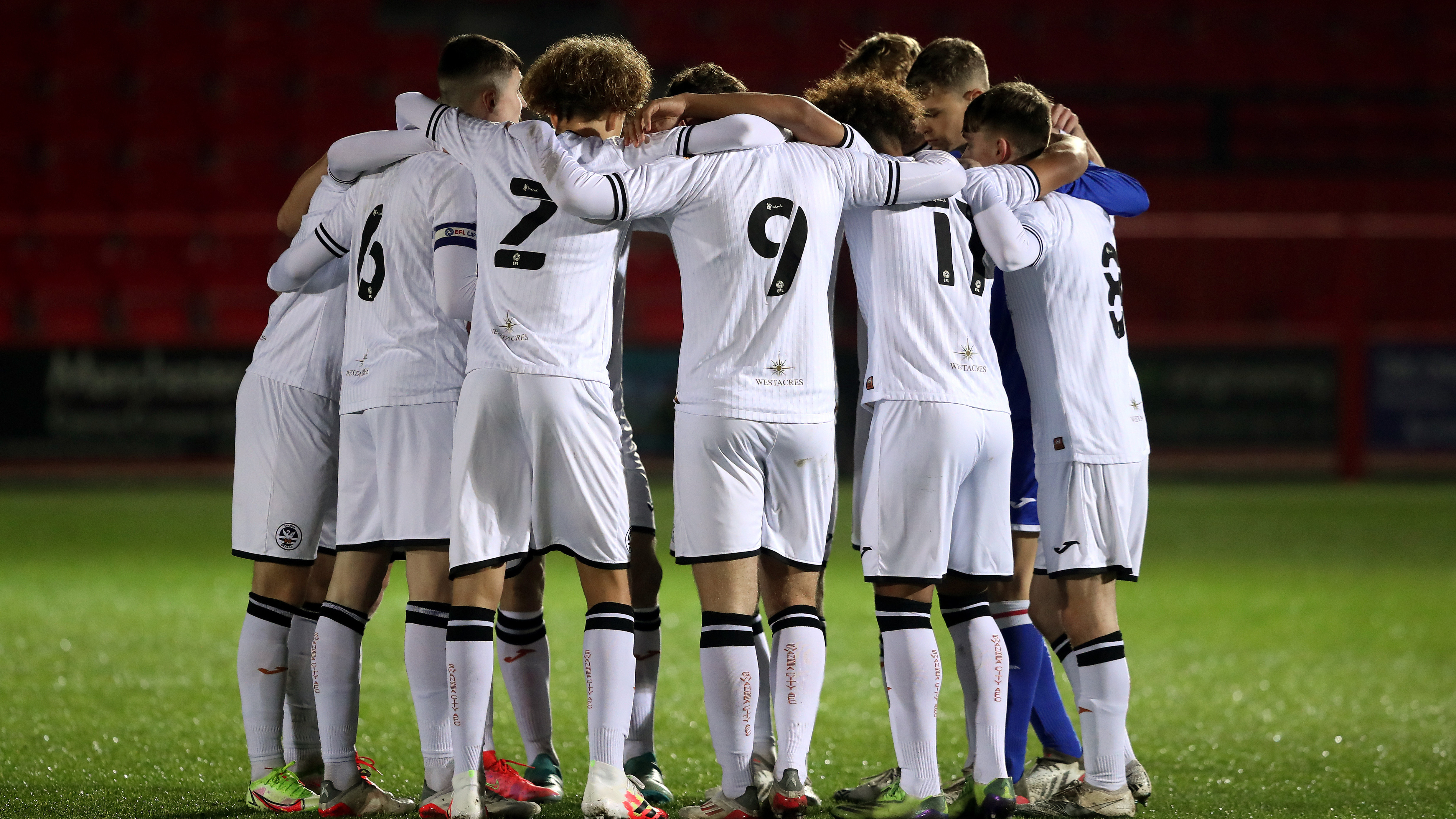 Swansea City Under-18s' assistant coach Ollie Jefferies was pleased with the performance his side displayed despite being pegged back late on in their 1-1 draw with Bristol City Under-18s.
Aaron Hillier gave the Swans the lead after 30 minutes, tapping home following a great save from Iwan Morgan's strike.
The second half saw the Robins reduced to 10 men after Dylan Lewis was given his marching orders for a tough challenge on Dan Watts.
Despite the man advantage, the Swans couldn't capitalise on the high number of chances they were creating, with Omar Taylor-Clarke equalising four minutes from time.
Although Jefferies was disappointed that his side couldn't seal all three points, he was impressed with their overall performance and the number of chances they created.
"Even though it's a draw, we are happy with the overall performance and with a lot of the things that the players tried to do today," said Jefferies.
"I think the boys are unfortunate not to have come away with three points, in terms of the game plan, a lot of the things that we have worked on in training, you could see them trying to apply.
"We played a slightly different system today which saw us create a lot more chances than we have in previous games.
"If we look at the game and we learn our lessons from it then we come away with three points.
"The key lessons are taking our chances and obviously learning to manage the game when the opposition go down to 10 men.
"We played two up front and we asked the two of them to play together and off each other, and we had a big emphasis on looking forward and trying to play forward whilst attacking the space in behind.
"We said at half-time that if we carry on like that we will get in behind two, three maybe four times in a game and I think we did six or seven times in the first half.
"Now it's just about the next stage of their learning when they get into those areas, it's about developing their composure, their technique and giving them a lot of repetitions in those positions.
"Over the course of this season we haven't been in those situations as much so they haven't really experienced those situations as much on a match day, and that's something we'll look to keep doing on a match day and hopefully we can come away scoring more and more goals.
"It's a credit to the boys in how they have applied themselves since the break that they were able to hit the ground running, they were given a programme over the break and they've obviously applied it.
"The boys have also applied themselves in training, they've worked themselves hard and gone through some tough physical sessions to get them back up to speed.
"I thought they maintained their intensity well, it helped that the opposition went down to 10 men but they played at a really high intensity throughout and it was good to see them try and maintain that."