Premier League Kicks participants receive Black History Month workshop from Show Racism the Red Card
2nd November 2022
Foundation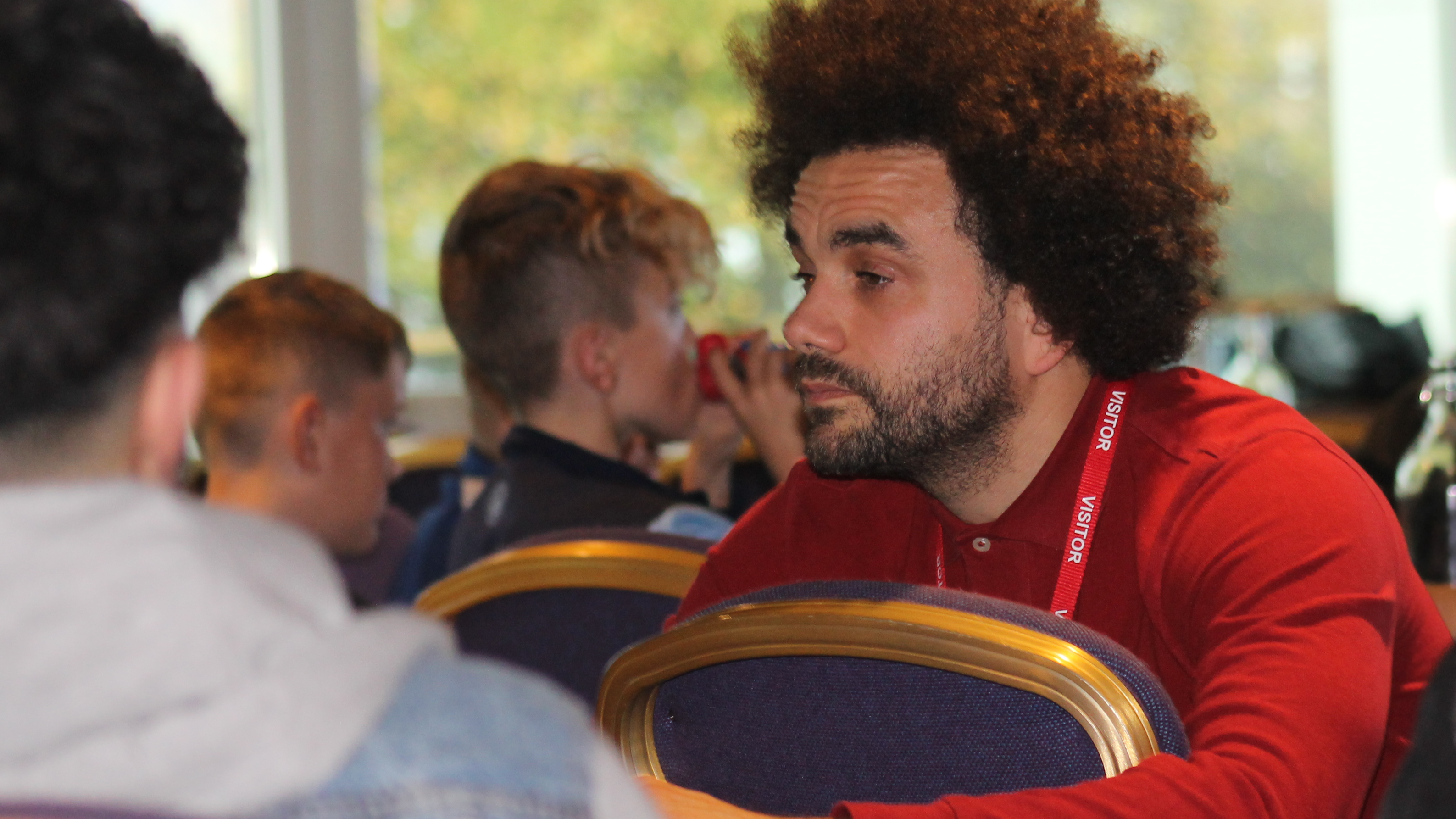 Swansea City AFC Foundation partnered with Show Racism the Red Card (SRtRC) to celebrate Black History Month by delivering a workshop for Premier League Kicks participants.
More than 50 Premier League Kicks participants came to the Swansea.com Stadium to receive a workshop from SRtRC's campaign manager for Wales Dean Pymble as part of our half term activities.
The workshop focused on Black history as well as looking at the importance of representation and tackling racism today.
Pymble feels that educating young people is vital as we aim to eradicate racism.
"It's really important to educate young people and that's how we are going to make a difference," said Pymble
"We looked at celebrating Black History Month and also touching on how we can challenge racism, what racism is, how it manifests itself and how we can tackle it as it's everyone's job to tackle racism.
"It's really important to engage young people, it's our future generation and there is a plan from Welsh government to be anti-racist by 2030 and the only way we are going to do that is to work with young people who will be our future to really enforce the anti-racism message."
Richard Harris, Premier League Kicks coach at the Foundation, said: "It's really important to deliver these sessions for our participants, helping to educate them about Black history as well as giving them the tools to confront racism.
"Premier League Kicks is an inclusive project that welcomes people from all walks of life, so it's important for us to be able to spread that message to our participants.
"A huge thank you to Dean for coming along today, Show Racism the Red Card do fantastic work and our participants really enjoyed the session."