Report | The New Saints Women 1 Swansea City Ladies 3
16th October 2022
Women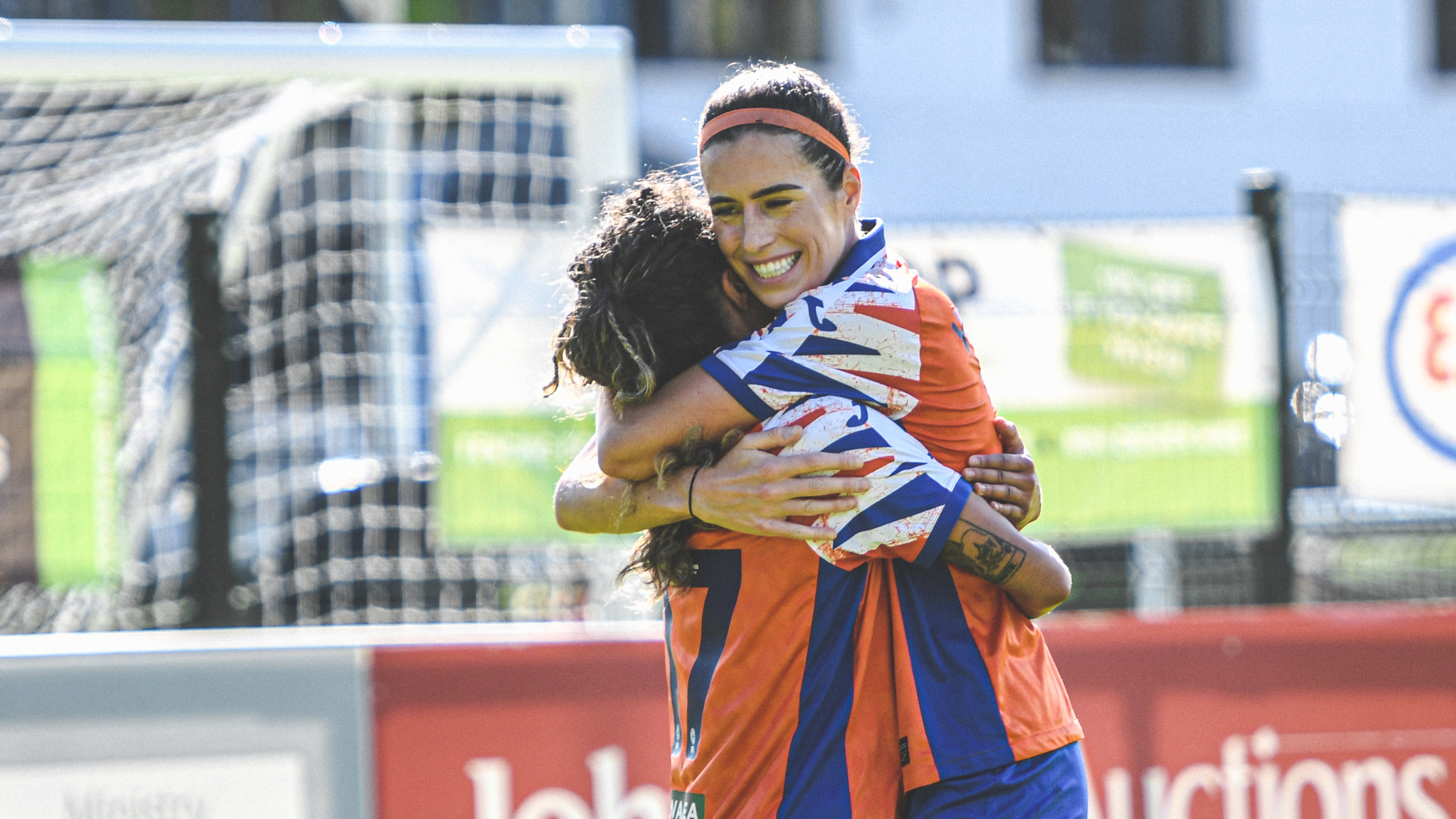 Swansea City Ladies sealed a third consecutive win in all competitions, claiming three points with victory over The New Saints Women.
The Swans found themselves two ahead early, with Nia Rees and Emma Beynon both netting inside the opening 12 minutes.
A first-half penalty, converted by captain Beth Lewis, pulled TNS back into the contest.
But Katy Hosford would seal all three points for the Swans late on, firing a stunning strike from 30 yards out to secure all three points.
Despite some early pressure from the hosts, Rees put the Swans ahead after just five minutes. Shaunna Jenkins' low cross was parried by the goalkeeper, but only as far as Rees who continued her goal scoring form from her five goals against Coedffranch Women last time out.
Beynon, who led the Swans line, made it two just six minutes later, her audacious flick beating the goalkeeper after Emily Freeman found her in the six yard box with a header.
TNS continued to apply pressure, giving the Swans less time on the ball than they have had in their previous fixtures, but rarely troubled Chelsea Herbert between the posts.
Hosford came close to making it three within 25 minutes, breaking down the right before her low effort was pushed behind for a corner.
But TNS would find their way back into the game after Jenkins was adjudged to have brought down a player in the box. Saints captain Lewis stepped up to the spot and sent Herbert the wrong way to pull one back for her side, bringing the Swans run of three consecutive clean sheets to an end.
Kelly Adams almost restored the Swans' two goal lead right before the break, her chipped effort from the edge of the box leaving the goalkeeper scrambling, but it went just over the bar.
After the break, Jenkins did excellently to carve a chance for herself, winning the ball back in her own half before bursting forward, but her low effort was parried by the goalkeeper.
Beynon got onto the rebound, but she could only hit the side netting from a tight angle.
Hosford also came close, another great ball from Jenkins finding the midfielder's head, but her effort would go just past the post.
It would be Hosford who would eventually seal all three points in spectacular fashion, firing an incredible 30-yard strike over the keeper's head that would ensure the Swans came away with all three points.
The New Saints Women: Sarah Parkes, Beth Lewis (captain) (Jen Jarvie 90), Lexie Harrison, Danielle Staley, Chantelle Teare, Lucie Platt, Tia Lockley, Caitlin Chapman, Helen Evans, Isobel Redding, Lia Lewis.
Unused subs: Libby Rubin, Nicole Samson, Lily Whitefoot, Olivia Rathe.
Swansea City Ladies: Chelsea Herbet, Alicia Powe (captain), Shauna Jenkins, Ellie Lake, Emma Beynon (Imogen Harris 90), Kelly Adams, Nieve Jenkins, Katy Hosford, Emily Freeman (Rachel Cullen 69), Nia Rees (Gwen Horgan 80), Jess Williams.
Unused subs: Jasmine Guymer, Halle Brace.