Report | QPR U18s 2 Swansea City U18s 1
12th March 2022
Under-18s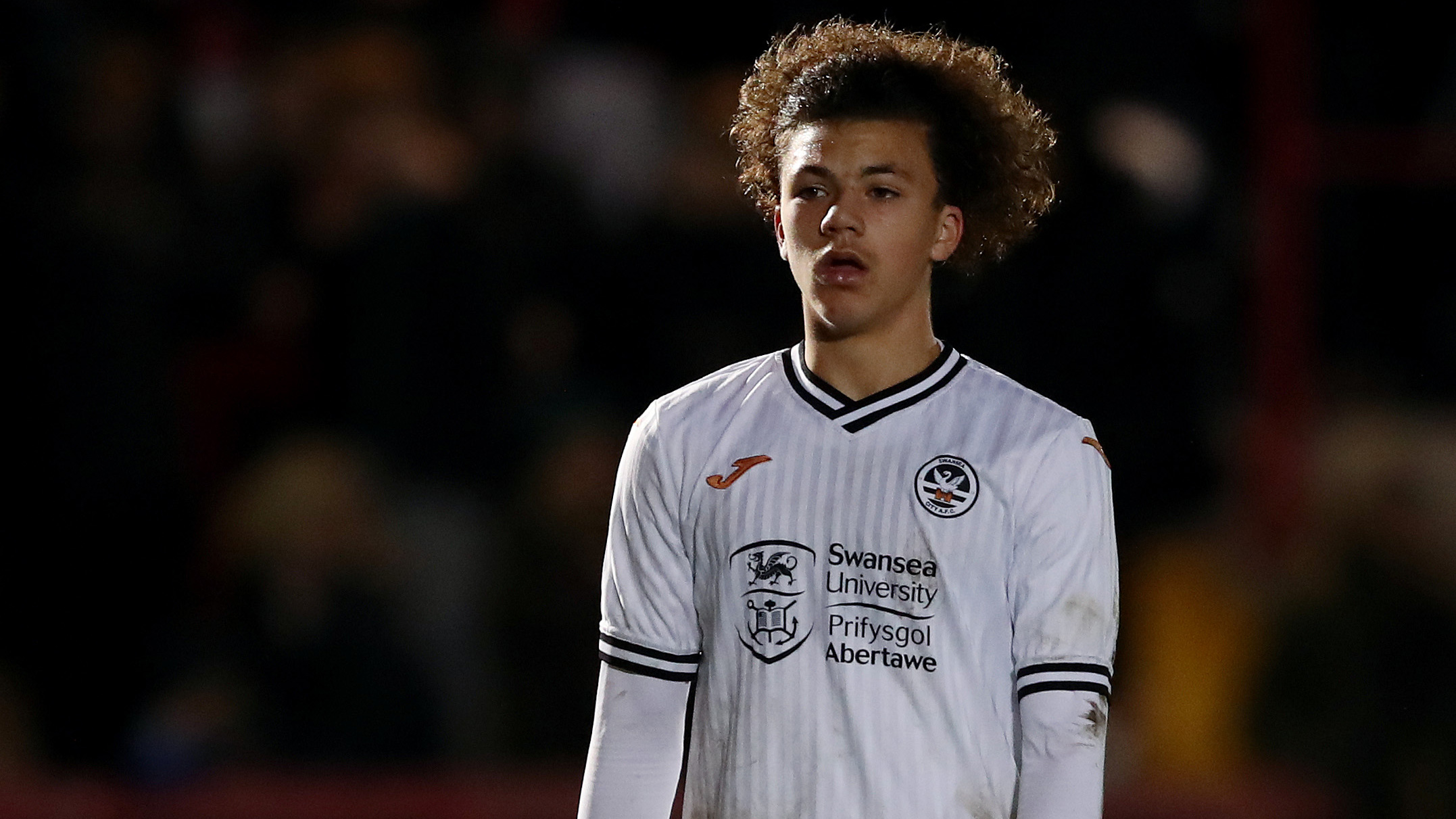 Swansea City Under-18s were unable to hold onto an early lead as they suffered defeat against Queens Park Rangers.
The defeat brought an end to a two game winning run for the young Swans, with the disappointing loss only their second in 2022.
Filip Lissah had put the visitors ahead almost immediately, but two goals for Rayan Kolli were enough to secure three points for the Rs.
The Swans started the game in the best possible way, with Lissah powering Josh Edwards corner into the back of the net after just 71 seconds.
Kai Ludvigsen came close to making it two 20 minutes later, but his header forced a great save from Harry Cant in the QPR goal.
Despite the early goal and chances for the Swans, they struggled to maintain possession and move the ball as they had so well in their previous few games.
And the Swans were punished for squandering possession, Kolli firing into the top corner to equalise for the hosts after some loose play on the ball.
Iwan Morgan looked to hit back, with good saves from Cant stopping the in-form striker from restoring the lead just before the break.
The Swans began moving the ball better in the second half but were punished once again by Kolli, who put the visitors in the lead just nine minutes into the half.
Substitute Rohan Davies came close to finding an equaliser, meeting Zane Myers' excellent cross with a powerful header that struck the post.
Morgan then hit the woodwork with 10 minutes to go after Charlie Veevers had sent the forward through.
QPR U18s: Harry Cant, Moses Luzinda (Henry Hawkins 77), Sam Bagan (Ollie Tuck 61), Peter Anghov, Ivo Rossi, Samuel Manufor, Rayan Kolli, Sam Sackey, Omar Eisa, Mason Obeng (captain), Jamie Sacopon (Jakis Lemty 61).
Unused subs: Henry Hawkins, Kacper Zapieracynski.
Swansea City: Tyler Evans, Filip Lissah, Ryan Bassett, Kai Ludvigsen, Jada Mawongo (Charlie Veevers 55), Josh Edwards (captain), Josh Carey, Dan Watts (Rohan Davies 67), Iwan Morgan, Corey Hurford, Aaron Hillier (Zane Myers 55).
Unused subs: Ewan Griffiths, Richard Faakye.