Report | Swansea City U18s 0 Ipswich Town U18s 4
4th December 2021
Under-18s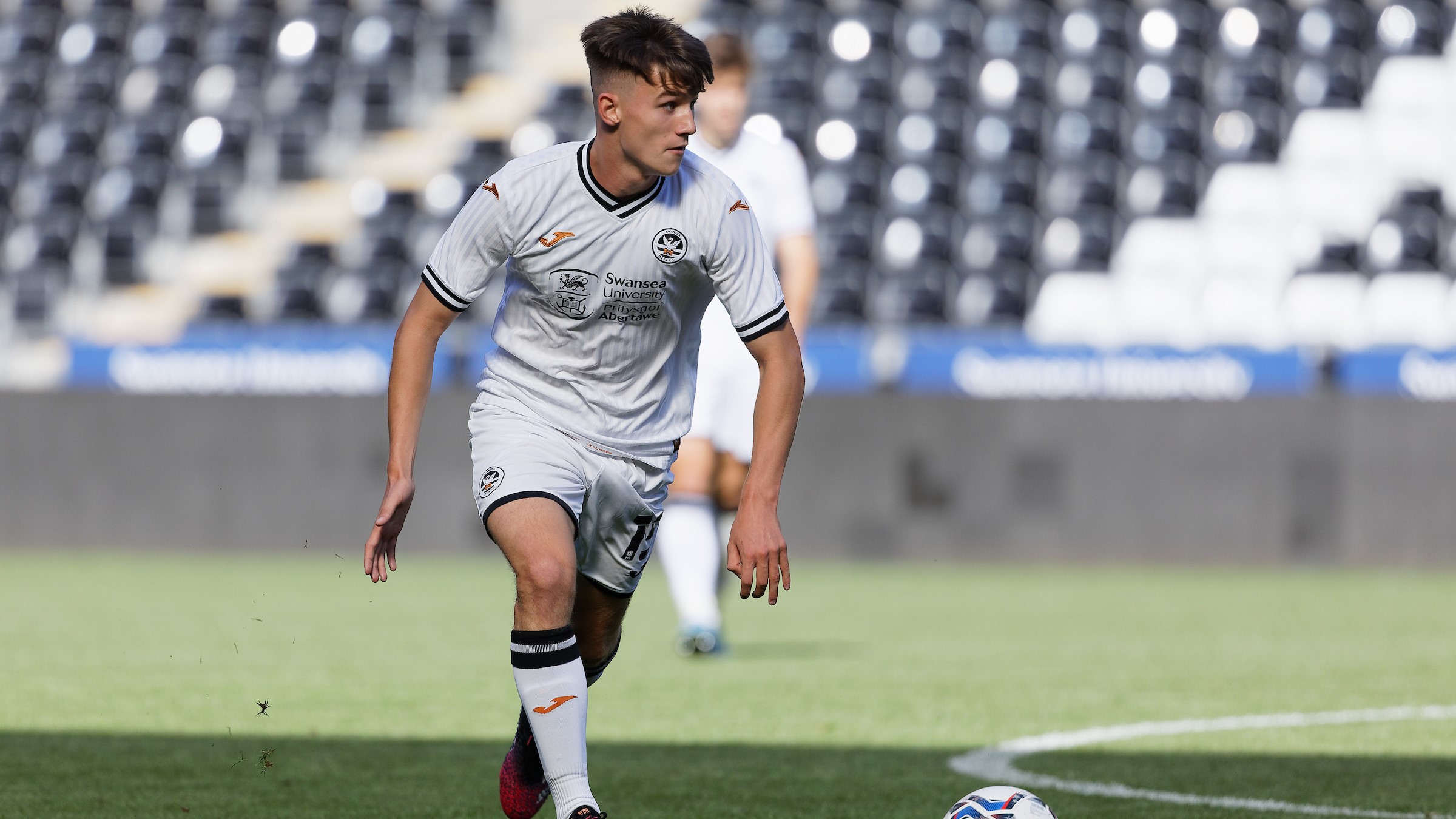 Swansea City Under-18s fell to defeat against Ipswich Town Under-18s in the Professional Development League clash at St George's Park.
Ipswich took the lead just four minutes in, and the Swans were then punished by a late first-half flurry that saw Ipswich go into the break 3-0 up.
The Swans kept Ipswich quiet for most of the second half, but they would make it four as they claimed all three points.
Swansea found themselves behind just four minutes in, a low cross finding Ash Boatswain in the box for a simple finish.
The young Swans struggled to get out in the early stages but started to grow into the game, Filip Lissah's cross finding an outstretched Iwan Morgan, who couldn't turn it into the back of the net.
Kian Jenkins was forced off the field after just 23 minutes, a hard challenge seeing the full-back go down and be replaced by Zane Myers.
Swansea started to control the game and dictate the tempo later into the half, Charlie Veevers' corner causing trouble for the Ipswich goalkeeper.
But Ipswich would double their lead against the run of play, Swansea were caught following a high press, allowing Dan Cousens to cut inside and find the bottom left corner.
Just two minutes later, Boatswain had his second goal of the afternoon as he put Ipswich 3-0 up just before the break.
Ipswich's clinical finishing continued into the second half, Jack Manly hitting an audacious volley to convert Cousens' cross as he made it 4-0.
Geoff Bony thought he had pulled one back after putting Josh Edwards cross into the net, but it was ruled out for offside.
Swansea City U18s: Ben Hughes, Filip Lissah, Sebastian Dabrwoski, David Roberts, Kian Jenkins (Zane Myers 21), Joel Cotterill, Josh Edwards, Charlie Veevers, Ben Lloyd, Iwan Morgan (Geoff Bony 65), Kieran Petrie (Aaron Hillier 58).
Ipswich Town: Lewis Ridd, Dan Cousens (Archie Kieran 73), Harry Barbrook, Paul Moodie, Sean Stephenson, Zak Bradshaw, Ash Boastswain (Yosuf Hoque 68), Jack Manly (Connor Cook 79), Jesse Nwabueze.
Unused subs: Connor Cook, Danny Cullum, Archie Kieran, Yosuf Hoque, Tyrese Osborne.