Report | Watford U18s 3 Swansea City U18s 0
16th October 2021
Under-18s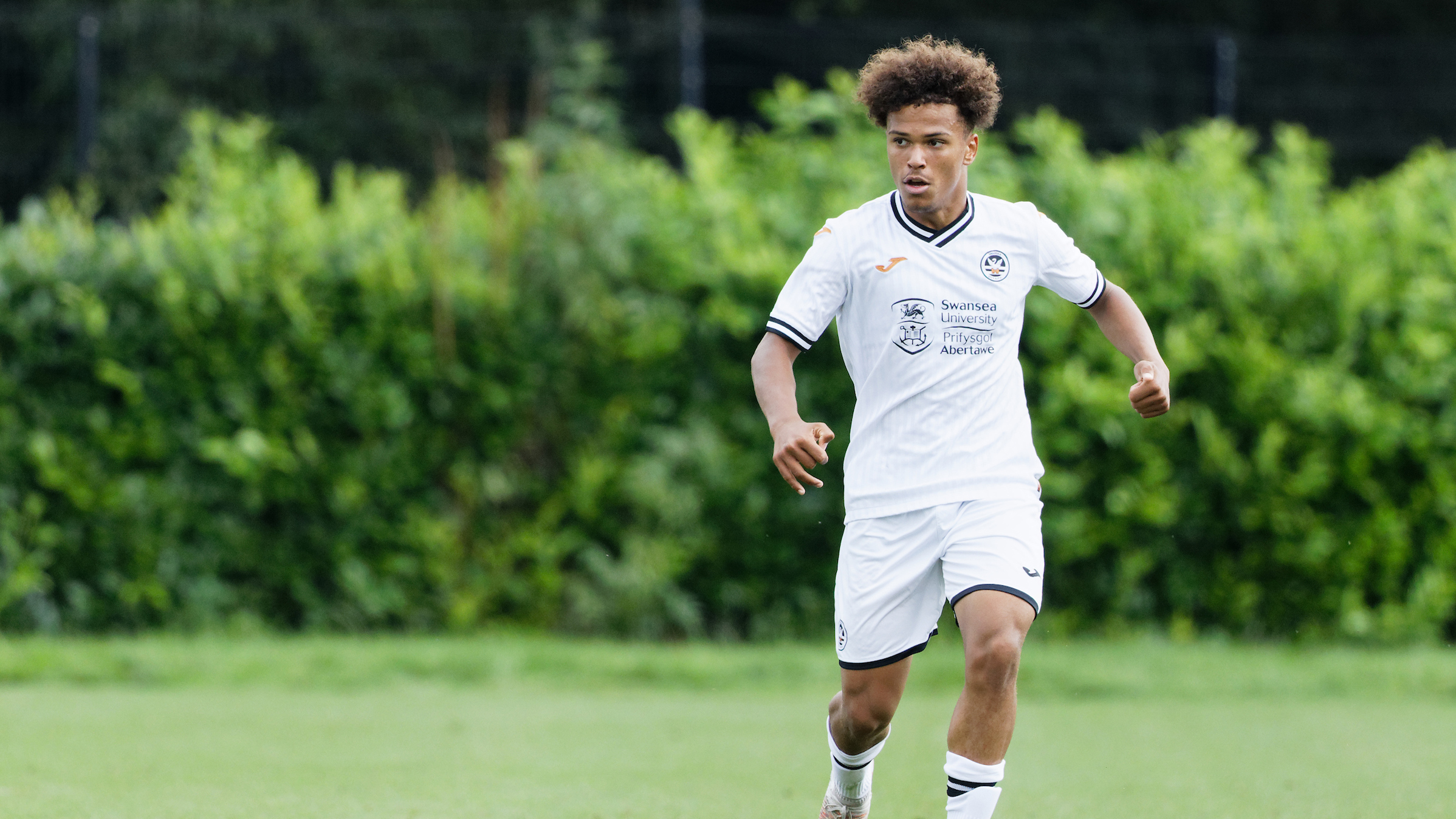 Swansea City Under-18s were handed a second defeat in the Professional Development League Cup, losing 3-0 at Watford Under-18s.
 
The Swans found themselves down to 10 men for the last quarter of the game through injury, with the game in the balance at 1-0.
Swansea had the chance to take the lead early after they were awarded a penalty 13 minutes in. Kyrell Wilson was brought down in the box by Kyreece Lisbie, Cameron Congreve stepped up to the spot, but his effort was pushed onto the post by Jonathan Macauley.
Geoff Bony had the chance to give Swansea the lead just seven minutes later, getting on the end of a great cross from Wilson, but the keeper held the ball well.
Congreve hit the post again before the half, turning well before his low effort clipped the outside of the post.
Watford thought they had broken the deadlock just on the brink of half-time, Jack Grieves breaking through the Swans defence before finishing at the near post – but the linesman had flagged him offside.
But Grieves would find the breakthrough in the second half, capitalising on a ball over the top and firing a close range volley home.
Kyreece Lisbie had the chance to make it two, but his effort was excellently saved by Tyler Evans at the near post.
The Swans were then reduced to 10 men with 26 minutes to go, Filip Lissah being forced off with an injury after all three substitutions had been made.
The Hornets would capitalise just 13 minutes later, Adrian Blake firing from close range to double the home sides advantage.
Adian Manning made it 3-0 late in the game, cutting in onto his left foot and tucking a close-range effort into the bottom left.
Watford U18s: Jonathan Macauley, Travis Akomeah, Harvey Peters, Adian Manning, George Abbott, Charlie Davis, Kyreece Lisbie, Jack Grieves (Ethan Goulding 83'), Tobi Adebayo (Zach Marsh 66'), Adrian Blake, Kyrell Lisbe
Unused Subs: Albert Eames, Bogdan Marian, Remeiro Moulton
Swansea City U18s Tyler Evans, Filip Lissah, Kian Jenkins (Ryan Bassett 45'), Josh Edwards (captain), Richard Faakye, Charlie Veevers, Kyrell Wilson, Kieran Petrie, Geoff Bony (Hillier 45'), Cameron Congreve (Dylan Perkins 45'), Zane Myers
Unused Subs: Ben Hughes, Dave Roberts