Russell Martin challenges Swansea City to finish the week strongly
19th March 2022
First team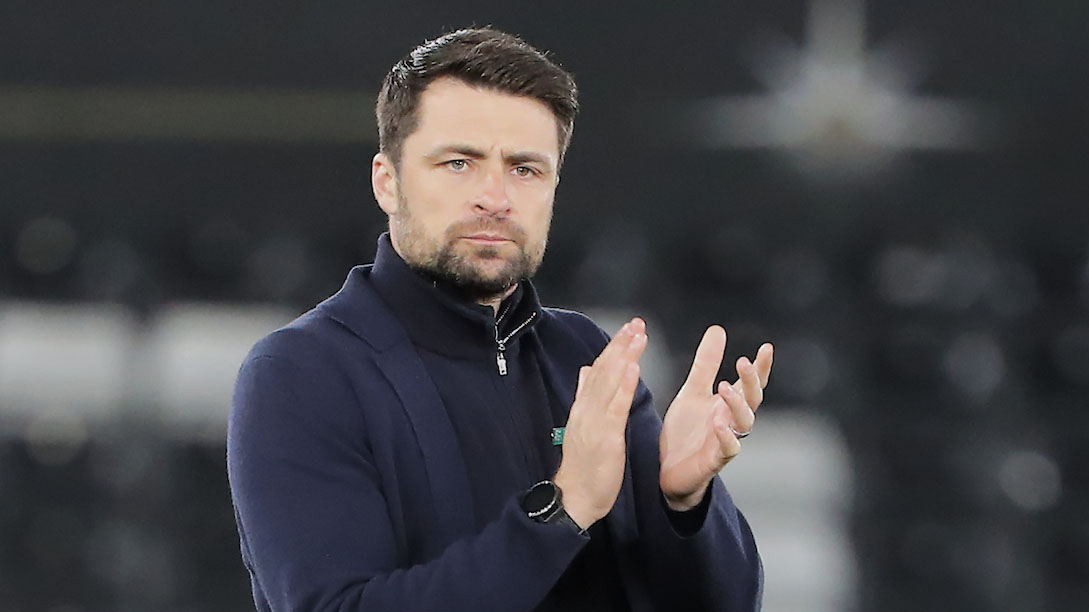 Head coach Russell Martin has challenged his Swansea City side to finish the week strongly and go into the international break on a high as they prepare to host Birmingham City this afternoon (3pm).
Martin's side have travelled 924 miles over the past week with away trips to Blackpool and Peterborough United respectively, but they return to home soil this weekend seeking back-to-back victories after taking three points in midweek.
Since the turn of the year, the Swans' home form has been good with just two defeats at the Swansea.com Stadium, but Martin wants a full 90-minute performance from his side after being left disappointed by a lacklustre start to the second half against Peterborough.
"It's not about just winning. We'll never forget about the performance just because we won," said Martin.
"I don't get overly emotional about a result, I get emotional about performances and the bravery the players show. One thing that the players can control is that they give everything and work hard for each other.
"The way we play is not easy, it's certainly not easy after a long trip and on a tough pitch and I have a lot of pride in them for the way they've done things recently.
"If you look at the Sheffield United game, you'll see how much we've learned from that. We went to West Bromwich Albion and we were dominant. That was a big moment for us.
"All we can ever ask from the players is that they learn. You saw at Blackpool, we didn't create enough chances. They learned a lot from that and in the next game, we created a huge amount at Peterborough.
"Now there's stuff we've asked them to learn from Wednesday to take in to this afternoon's game.
"Birmingham pose a threat. They have a really clear style and they're very good at it.
"They have a lot of talent at the top end of the pitch in particular which we need to be aware of, but it's about us, we're at home. It's down to us to play the game on our terms and be the team we want to be.
"We have to bring big energy tomorrow. It's the last game before the international break and we've had a long week in terms of travelling but there's no excuses. When the players step on the pitch, we need one last big hit of energy and one big performance - if we do that, we'll be ok."