Ryan Manning | I know what Swansea fans remember me for, I want to change that
20th November 2020
First team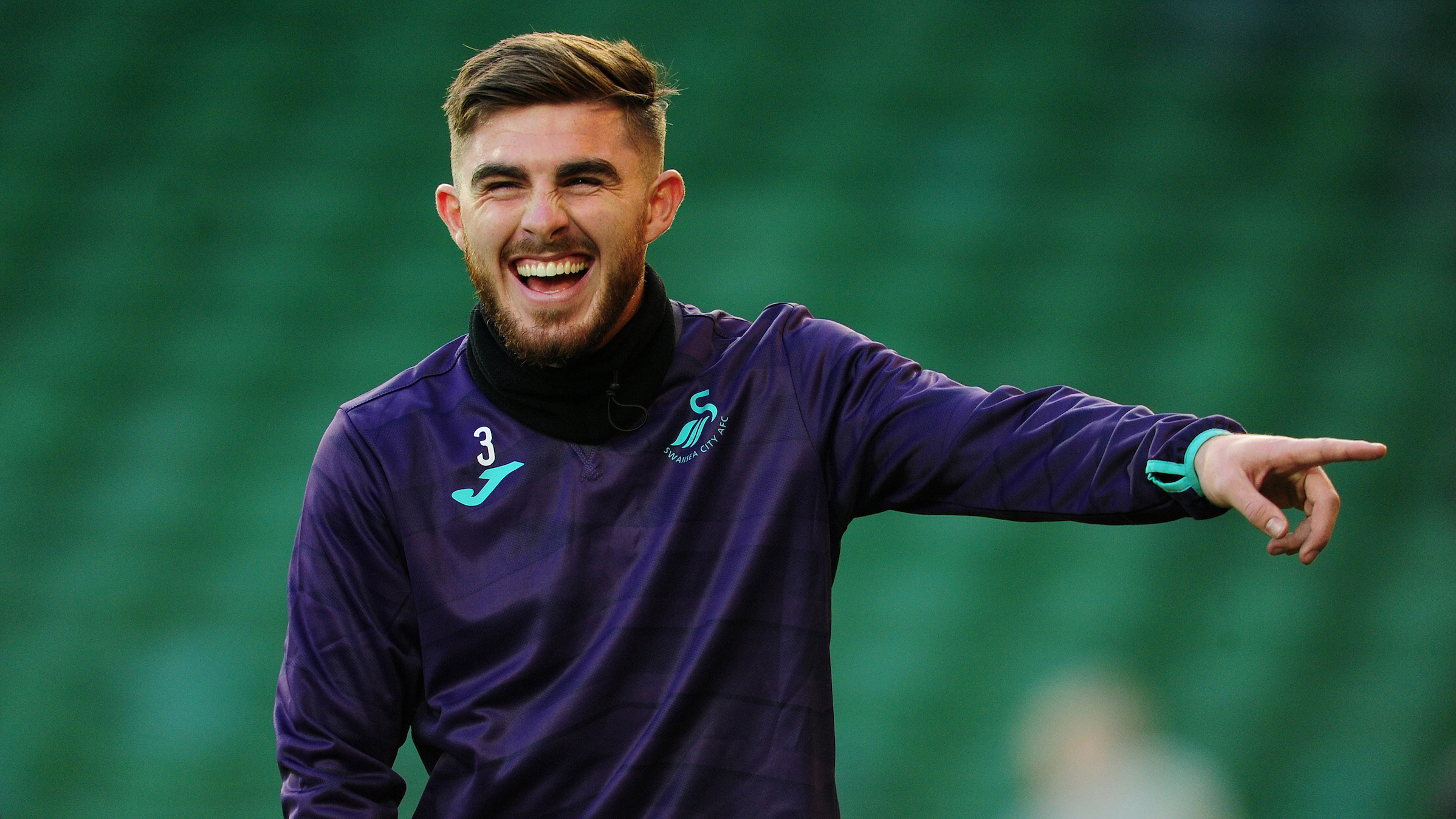 It's been a whirlwind few weeks for Ryan Manning as he settles into life at Swansea City. Here, the Irishman reveals how his journey to sign for the Swans began in Finland, talks about spending an afternoon watching the races with Harry Redknapp, and speaks of why he feels he needs to make amends to the Jack Army.
Mention Rotherham United to Ryan Manning and you can sense a sheepish smile breaking out across the face of the Republic of Ireland international before he says, "I've probably got a bit of making up to do for Swansea City fans, haven't I?"
It's not as though Manning is on the wrong side of the Jack Army just a few weeks after completing his move from QPR; far from it.
But the mention of Saturday's opponents does cast minds back to a cold November afternoon at Rotherham's New York Stadium in 2018.
The Swans had dominated their hosts for much of the afternoon, and the only complaint among the travelling supporters that day would have been that their side did not lead by more than a solitary goal as the clock ran down.
But that game would flip on its head when Manning – on as a half-time substitute – scored twice from the penalty spot in quick succession to give the South Yorkshire club all three points.
That was a tough one for Swansea to take, and Manning helped dish out more pain the following spring when – back from his loan spell – he helped QPR to an emphatic 4-0 win at Loftus Road.
"I know I have got a lot of making up to do to the Swansea fans," he said.
"I came on at half-time in the game for Rotherham and Swansea were absolutely battering us. It was 1-0, but it could have been a lot more.
"I've no idea how there was only a goal in it and, somehow, we got two of the softest penalties I have ever seen given and I managed to score them both and Rotherham nicked it.
"The QPR game was my first one after John Eustace had taken over. We'd had a difficult time and we went out there just trying to get some sort of results. All of a sudden, you get 10 minutes in, and we are 2-0 up, and it's 3-0 after about 20 minutes.
"We were sitting there at half-time wondering what had happened! Like I say, there's a bit of making up to do with the Swansea fans, but I promise I'll be doing my best to make sure the results are in our favour and make sure their memories of me are positive ones of me playing for their club."
Those occasions made an impression though, as was clear to see from the warm reception of supporters to the signing of Manning, who can operate as a wing-back or midfielder, from QPR.
He has since made an impressive debut, fitting in seamlessly during the home win over Stoke prior to the international break.
He has settled quickly on and off the field, and had the joy of winning a first senior cap for his country in their draw against Bulgaria on Wednesday night.
QPR were viewed as one of the most entertaining sides in the Championship last season, and won many plaudits for their positive, possession play under Mark Warburton.
It was a perfect fit for Manning, and he believes Swansea's similar commitment to dominating games with the ball will suit him down to the ground.
"Last season I think QPR were one of the most entertaining teams to watch, and Sky were willing to put us on TV at every opportunity because there was a chance a game could finish 6-4," he said.
"We played a good brand of football, and we had some exciting players like Eberechi Eze, Jordan Hugill and Nahki Wells. We were scoring goals and were a good watch for fans.
"That came from the manager's philosophy, the view there is always a pass somewhere to be played, there's no need to go long too often.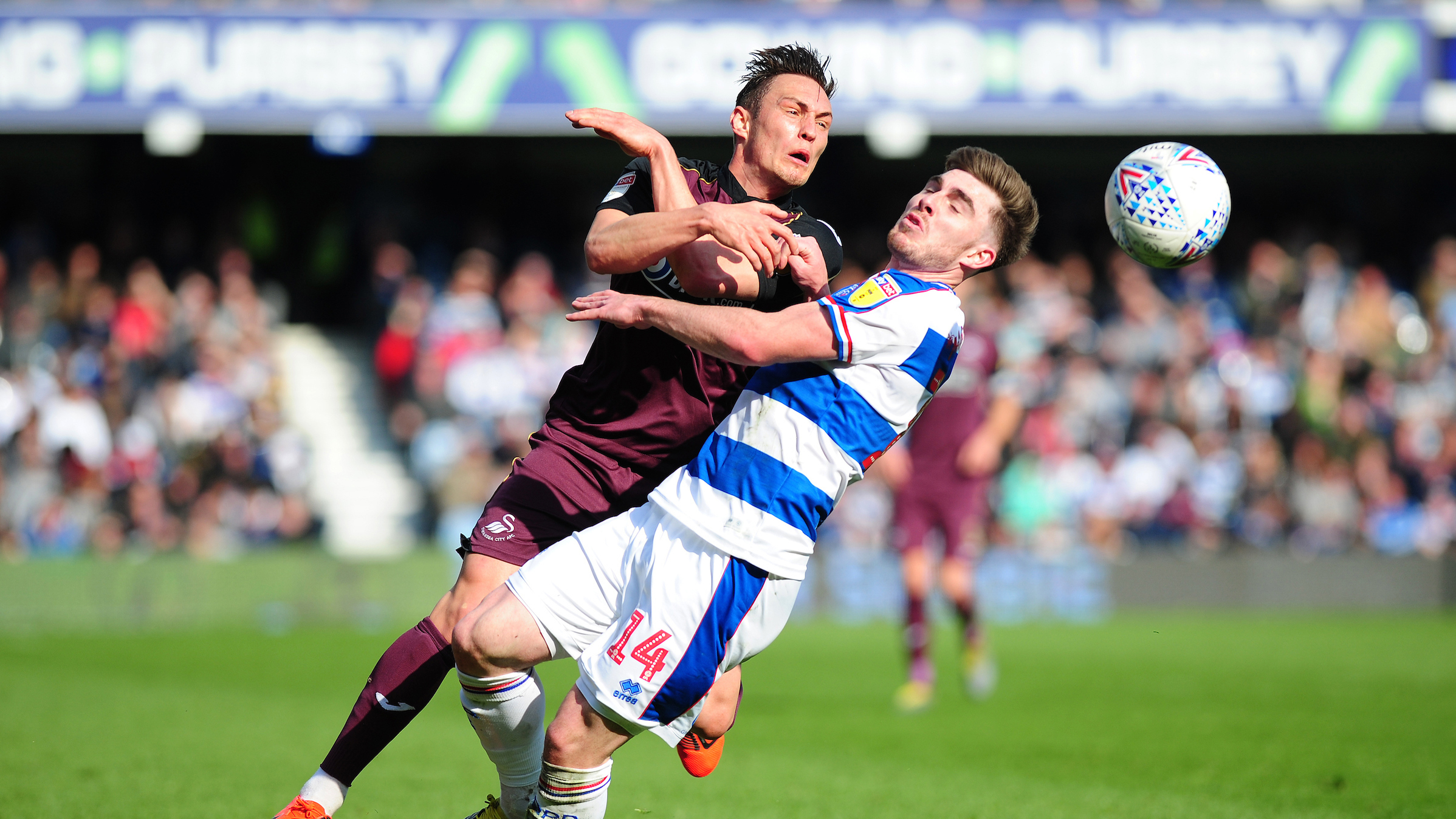 "He gave me the freedom to go on and get a good return of goals and assists from left-back or left wing-back.
"I really enjoyed that style, and it's similar here. The passing style and the desire to dominate the football suits me.
"It was definitely good to get some game time against Stoke. To have a win and a clean sheet on debut is the perfect start.
"The system we play, and the way we work in the week, allowed me to have a good understanding of things going into the game.
"We want to impose our game no matter who we play, which means it's a big help and hopefully means we can get even better as the season goes on."
Manning – a boyhood Manchester United fan – started off playing junior football in his hometown of Galway, eventually progressing to Mervue United and Galway United in the League of Ireland.
While the Galway region in the west of Ireland has a strong sporting heritage, boasting success in rugby union, hurling and Gaelic football, it was always football that held the greatest attraction for Manning.
"In my mind football was always the number one," he said.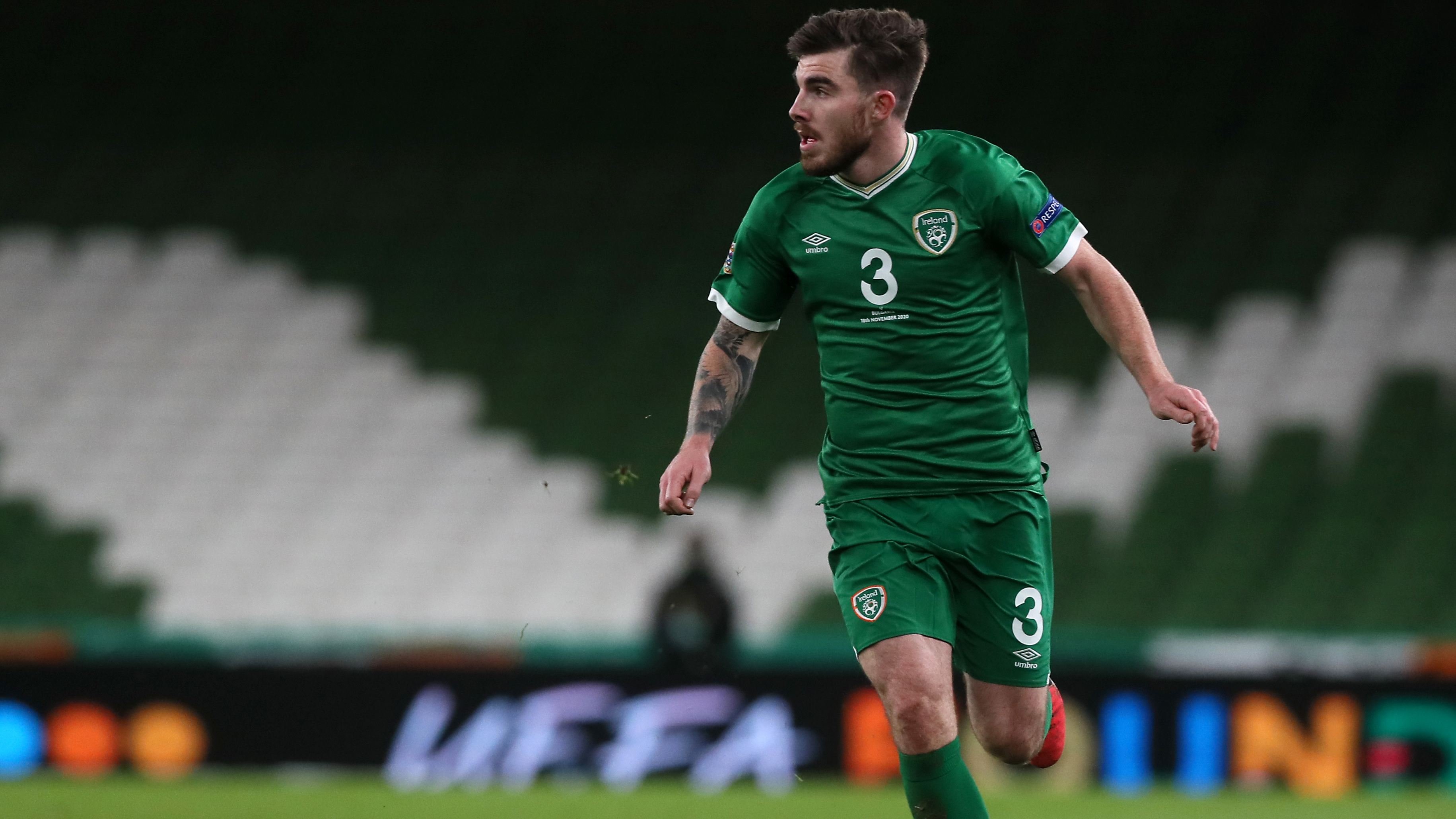 "I did play hurling and Gaelic football growing up, but I had to leave the hurling behind as it got a bit more dangerous as I got older!
"I played Gaelic football until I moved to England when I was 18, and I don't think QPR would have been very happy if I had carried on playing that somewhere else.
"So it was football first for me, but I did dabble in and enjoy other sports.
"I started playing junior football with Clegmore/Claregalway FC when I was about five or six, and I was there until I was about 13.
"I went to Mervue United and from there it felt like I really kicked on. I started to get into the age-grade international squads and I made my League of Ireland debut not long after turning 16.
"I had a good season there, and then Galway United formed the season after that and I helped them get promoted to the first division.
"I am grateful to so many people who helped me at youth levels. I worked with a fair few coaches that did a lot for me.
"Justin Neary and Ollie Neary were great, and I don't want to try and name everyone incase I miss someone out.
"But at Mervue all the coaches and managers at all levels had their coaching badges and the skills to give you the fundamentals and grounding, even if you hadn't been in an academy somewhere.
"Going to Galway was the next natural step for me from there and another step in my development."
His development as he helped Galway seal promotion to the top-flight in the League of Ireland – and featured for Republic of Ireland Under-19s -  had caught the attention of scouts, most notably at Tottenham.
A move to White Hart Lane to work under Mauricio Pochettino looked to be in the offing, but a foot injury would put in motion a sequence of events that would lead to Manning and his father sitting in Harry Redknapp's office -  horse racing on the TV in the background - preparing to put pen to paper on a deal at QPR.
"It got a little bit complicated in the end. I was originally supposed to go to Tottenham, I thought I was going over to sign for them," said Manning.
"But then I needed surgery on my foot, and I had to delay coming over.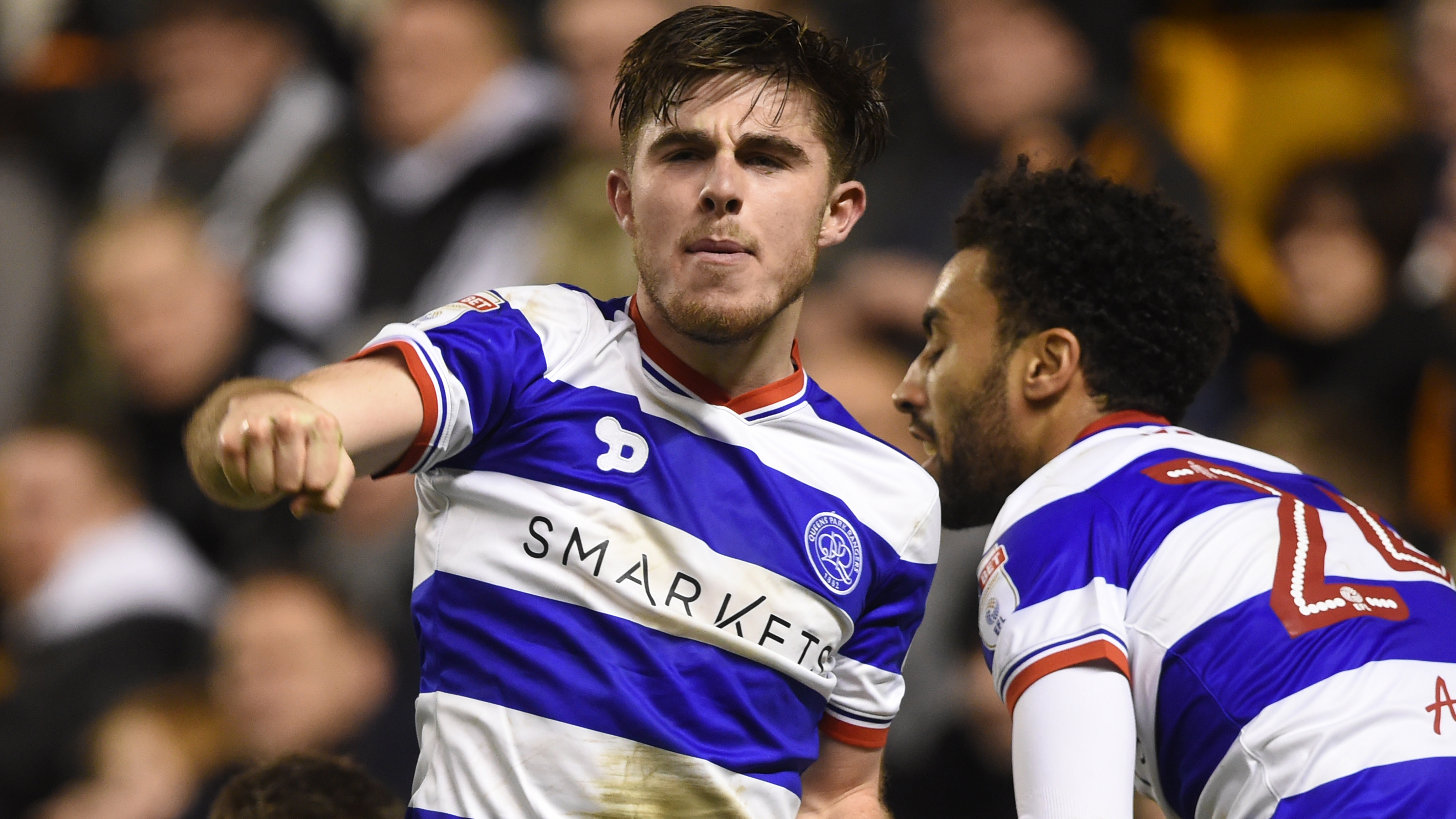 "I was out for about a month and, during that time, the scout who had spotted me and wanted to sign me left Spurs to go to QPR and he asked me if I was open to going to them instead.
"Harry Redknapp was the manager at the time and he rang me up and invited my father and I down to the training ground to meet him.
"That convinced me it was the right move. I did not want to get swallowed up in an academy system, I wanted to be in with a real chance of playing and, if you look at it now, I think we made the right decision.
"Harry Redknapp was great to me, he is a real people person. He was a top man to us.
"We must have sat in his office for four or five hours, we were chatting and he had the horse racing on the TV. He was telling us which horses he thought would win. He was telling us about coming out to Galway to watch the races out there. He was a real down-to-earth guy.
"We got on well with him, he was eager to get me over and get me involved. I came over and signed, I was really excited, and about a week later he got sacked!
"But that time speaking to him in his office was probably key in me signing for QPR. It was great to meet him and he had big plans for me."
It was a big move in a football sense, but also on a personal level. Manning had never lived away from home, and the contrast between his upbringing in Galway and living in the bustling, heaving city of London was quite an adjustment.
"It certainly was," he says with a chuckle.
"The first thing was figuring out the tube to make sure I was getting trains to the right places. It was quite a change and a bit of a nightmare at times.
"It was obviously going to be a big change, I was moving away from home for the first time, but add in going somewhere so busy and it's an even greater challenge.
"One thing that helped was the club moved me into digs with a family, and they helped me to understand the city and life there. It wasn't like I came over and just sat in a flat on my own.
"That let me settle, and it's a great places as there is everything you could ever need there."
On the pitch, Manning's hopes of making a mark were not helped by a remarkable period of unrest and upheaval at the Rs.
Following Redknapp's departure in February 2015, there would be five different men in charge of first-team affairs before Manning had even brought up 12 months at the club.
Les Ferdinand, Kevin Bond and Chris Ramsey were followed by Neil Warnock and Jimmy Floyd Hasselbaink.
The Dutchman would spend 11 months in the hot seat, but it was the arrival of Ian Holloway in November 2016 that would prove a turning point for Manning.
He got his opportunity, and seized it with both hands.
"It's hard as a young player in that situation because those chances to catch the eye of the first-team staff are so important," he said.
"You need those chances to stake a claim, but when manager's are wondering where the next result is coming from or how long they will be in the job for, they are not thinking about younger players and giving them a chance.
"I had a couple of years of being bounced around, and then Ian Holloway came in and he took a punt on me.
"We had lost six on the bounce, but he came to me and said he would play me against Wolves on New Year's Eve 2016.
"It was brave of him and I appreciated that he put faith in me in that situation. He threw me in out of nowhere, we won that one and all of a sudden we went on a winning run.
"So, if you wanted to pick an ideal debut where everything goes well and goes to plan, that was definitely one of them. I was lucky he took that punt on me.
"I will always be grateful, because no-one can do it without someone having belief and confidence in you.
"A lot of people had helped me get to that point at QPR, all the different coaches I worked under tried to prepare me for a first-team chance. But ultimately it was Holloway and Mark Birchall who gave me the chance."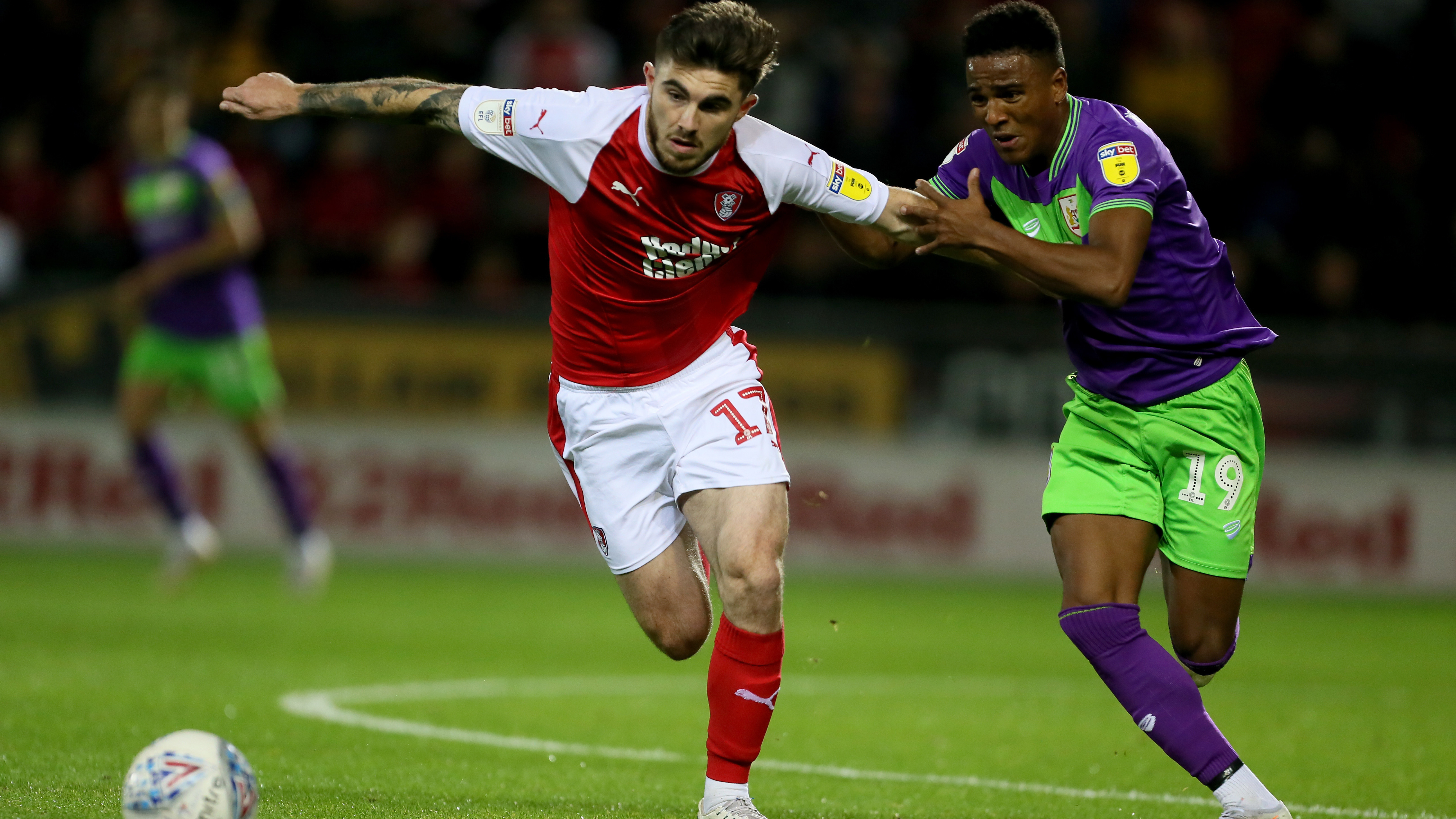 As Manning mentioned, he strung together a fine run of form, but Steve McClaren still sent him on loan to Rotherham at the start of the 2018-19 campaign.
It would lead him to cross paths with the Swans on that November afternoon, and it would also fuel a fire that left Manning determined to prove his parent club wrong.
"It was one of those where you are disappointed to go on loan, because you feel it's a sign you are not in the manager's plans," he said.
"It feel like you are not wanted, in a way. But I just decided I would try and show them they were wrong.
"I wanted regular football, it was in the Championship so it was not a step down. It allowed me to make a mark and, in the end, they brought me back."
Once returned to Loftus Road following McClaren's exit, Manning got regular football under John Eustace and Mark Warburton.
He impressed as QPR highlighted their attacking threat with a number of handsome victories last term, even if an inability to keep goals out at the other end eventually cost them any chance of a play-off run.
Manning, with a year left on his contract, was preparing for another year in west London, when the chance to move to south west Wales came up.
"Just as the season was starting I became aware of interest," he said.
"Things progressed from there, I met Andy (Scott) the head of recruitment, and then I spoke to the gaffer.
"From there I went away on international duty and it was a case of waiting by the phone just to see what was happening.
"There are a lot of things to sort and get done before the green light, but thankfully it got done and I am a Swansea player.
"I had been on international duty in Finland, so it was a case of flying from there back to London, then the next day I was flying down the M4 to Swansea.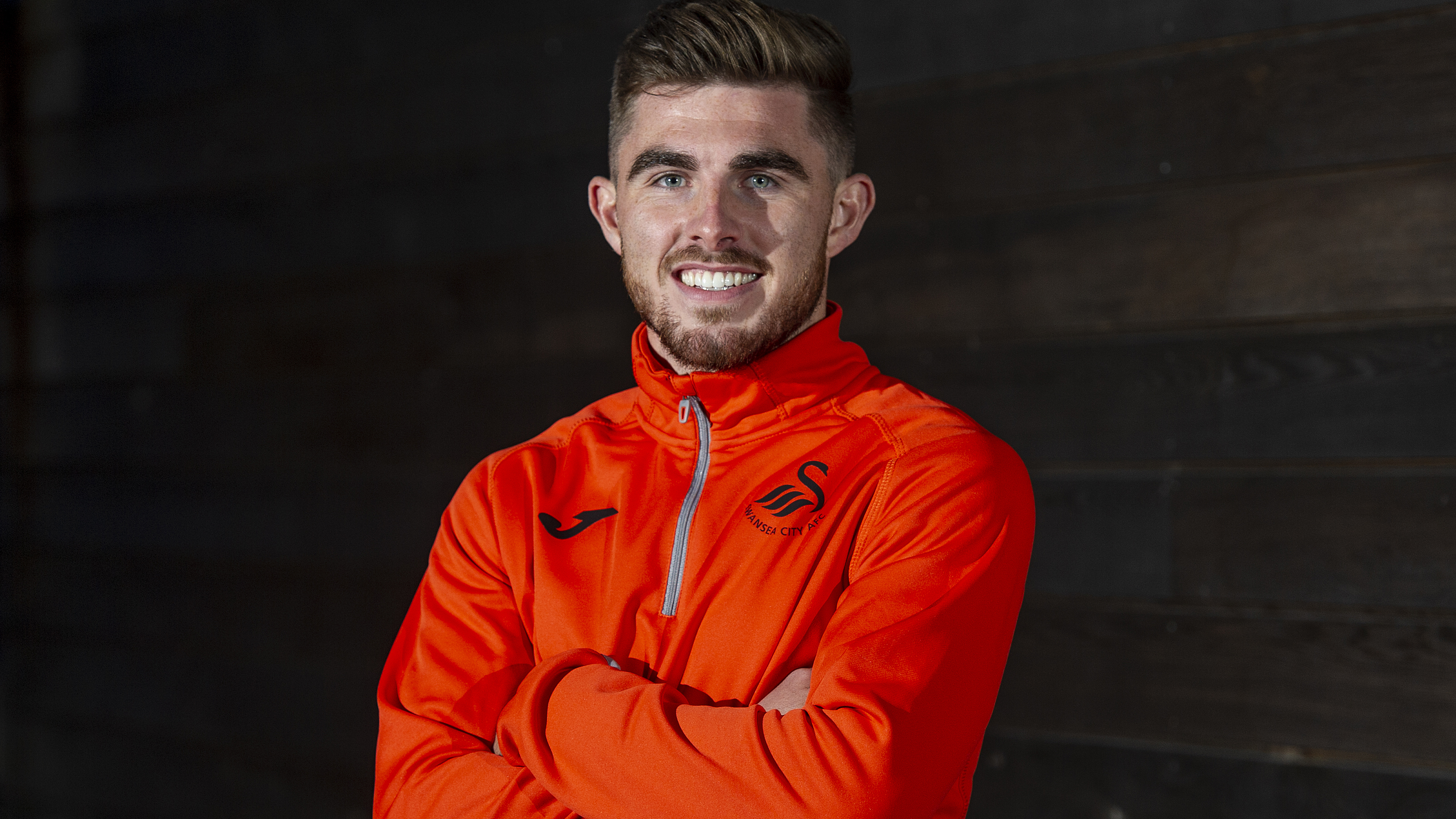 "Add in that we went into a lockdown just a few days after I signed and it was all a bit surreal, but I have settled in well. There's a really good bunch of guys here in the squad, and some really good people on the staff so that always makes it that bit easier.
"I've managed to get sorted with a house, I got moved in as quick as I could, we've got a place in Bishopston. Obviously with lockdown me and my missus haven't seen any family but we are enjoying our time so far.
"I obviously know Jake Bidwell and Angel Rangel from QPR, I spoke to them both, especially to Angel and he only ever had good things to say.
"He spoke about the football side, but he also spoke about how good it is to live down here; the city, the beaches, the people. He still has a home down here too, and the way he settled into the club tells you so much about life down here.
"On the field I'd obviously known the club's story, for most of my life watching football they have been in the Premier League, and I don't think there's any doubt this is a Premier League calibre club.
"You've got a great stadium, the facilities at the training ground are outstanding. The day I arrived I was so impressed by what I found. There's everything you could ever need to be your best as a football player."
And if Manning can play a part in the Swans getting back to the Premier League, no-one will be talking about those two penalties in November 2018.