Scholars join Swansea City AFC Foundation for Stadium Day
13th July 2022
Foundation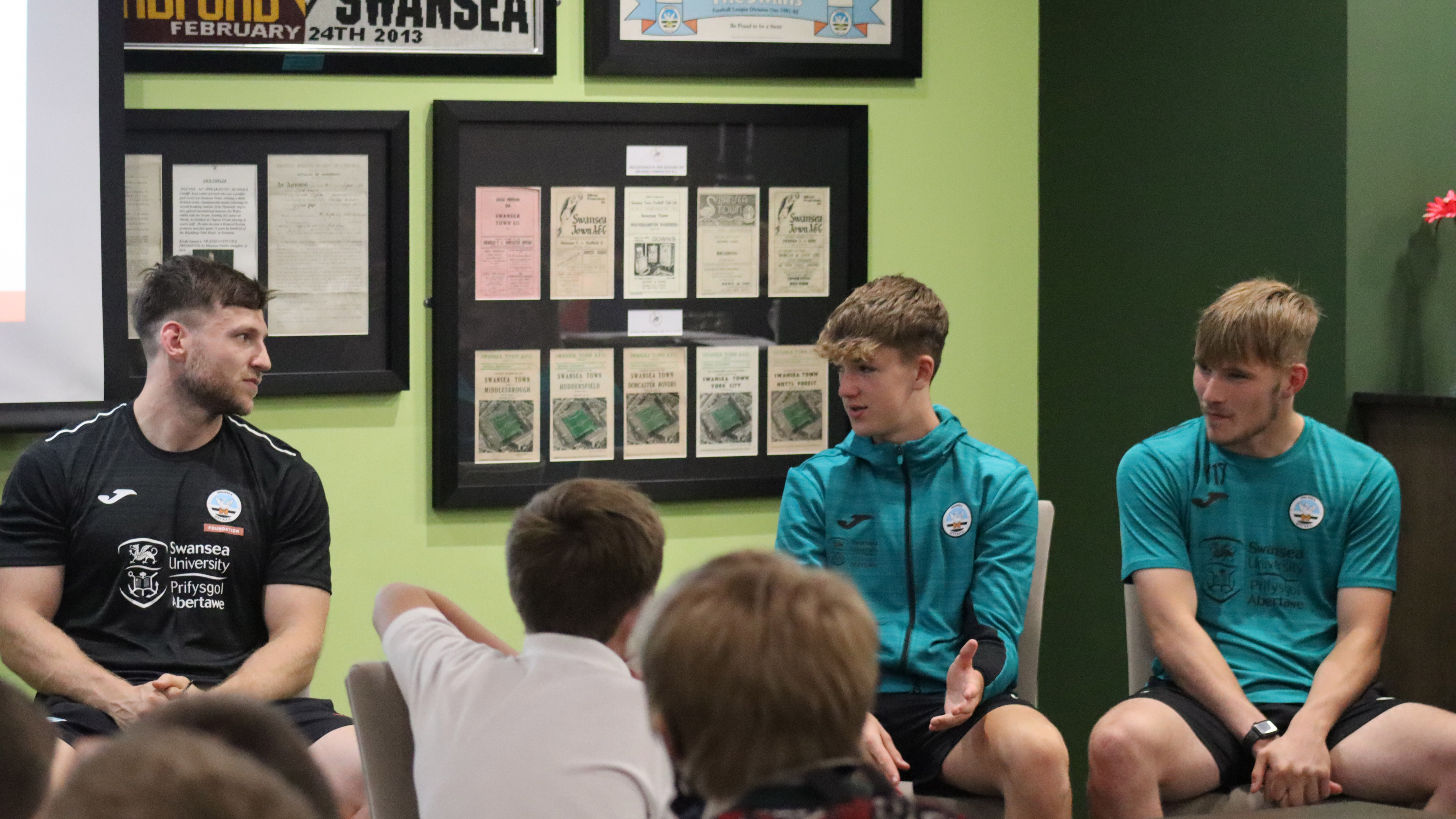 Swansea City Under-18s' goalkeepers Kit Margetson and Ewan Griffiths joined Swansea City AFC Foundation as Premier League Inspires participants took part in a stadium day.
Participants from schools across the Swansea area came to the Swansea.com Stadium, where they completed a workshop on the Rainbow Laces inclusion campaign and a number of additional activities before having a tour of the stadium.
Margetson and Griffiths joined the foundation to close the day, answering a number of questions from the participants and discussing topics covered in the Premier League Inspires programme.
The two goalkeepers recently signed two-year scholarships as they became a part of Darren Davies' under-18s' side, and they shared stories about their time in the academy system.
Both Margetson and Griffiths presented participants with certificates to celebrate completing the day as well as presenting someone from each school with a Swansea City shirt to thank them for their hard work.