Season in review | Swansea City Under-18s
24th May 2022
Under-18s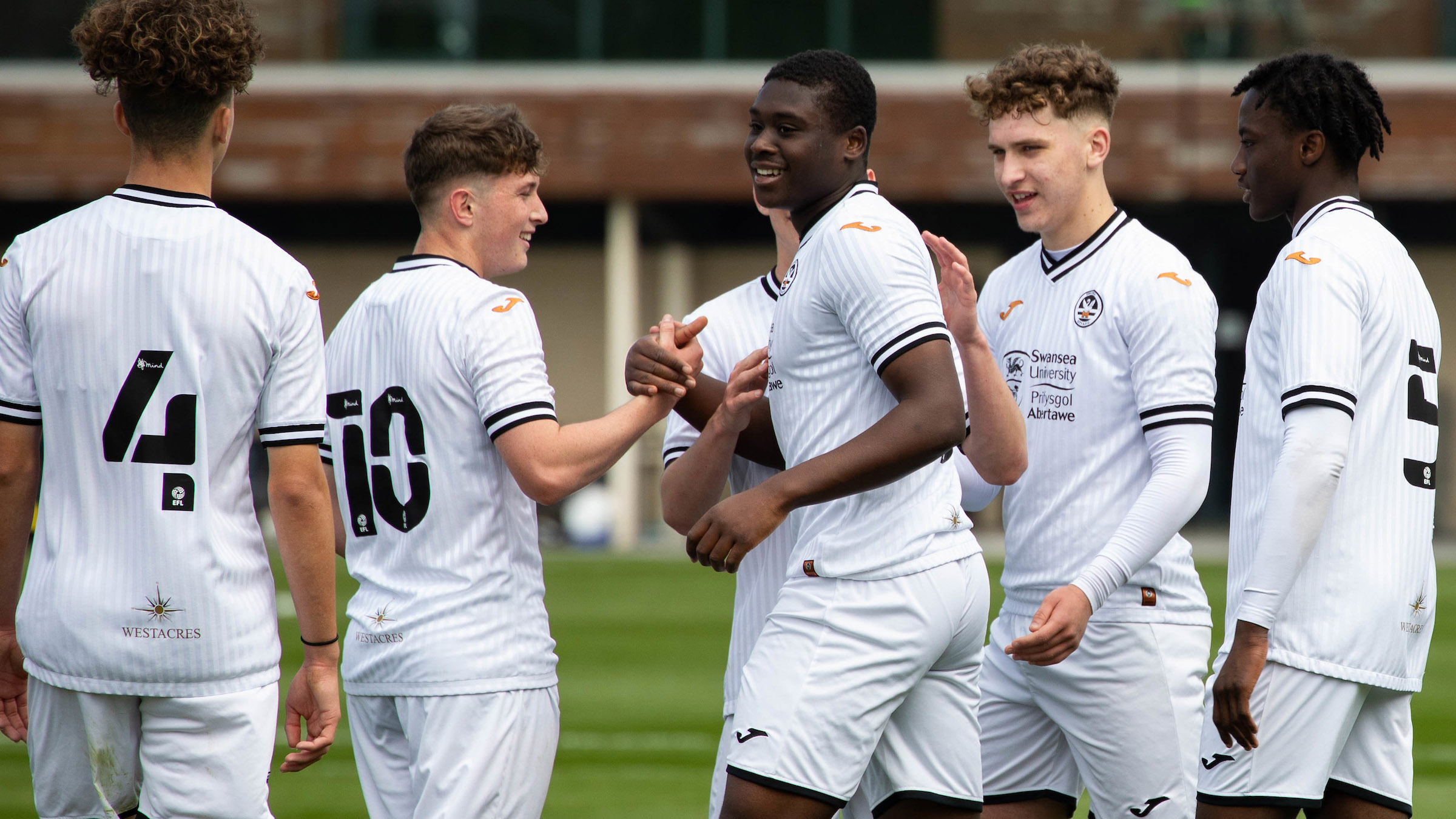 Swansea City Under-18s coach Darren Davies has praised his players' understanding of the expectations to be a Swansea City player as he reflected on the 2021-22 campaign.
Davies took over the Swans in November with his side sitting bottom of the Professional Development League having won just one of their nine games. In his first game in charge, they suffered a 2-0 defeat to neighbours Cardiff City.
But following the turn of the year, the under-18s' results took a dramatic turn, going four games unbeaten at the start of 2022, including a 5-0 win over Queens Park Rangers Under-18s and a 2-1 win over the Bluebirds.
The strong run would continue throughout the rest of the campaign. They suffered defeat in just four of their final 14 games, climbing up to sixth in the Professional Development League south group, just three points away from a top half finish. They also remained undefeated against all of the north group sides.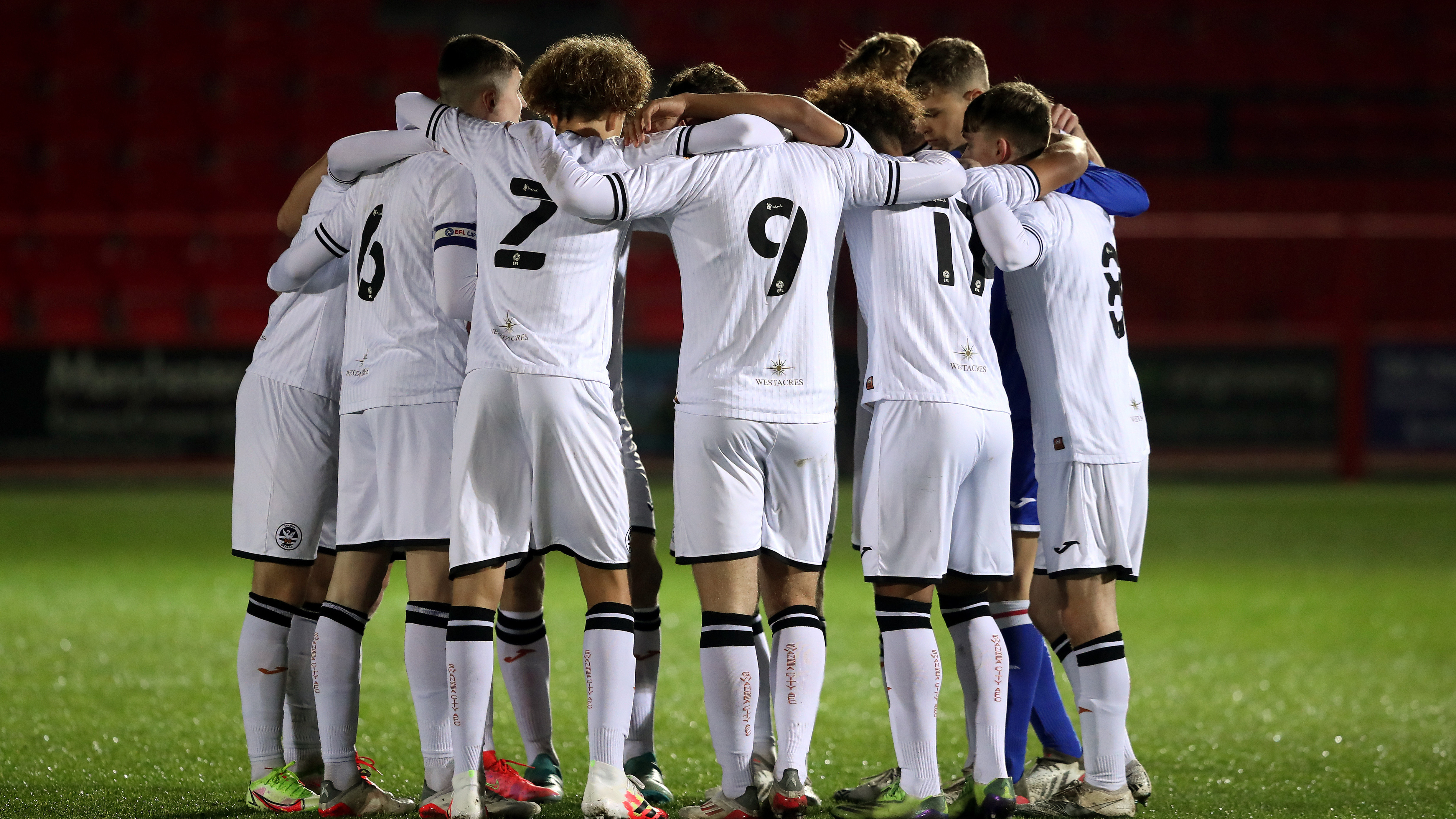 Davies felt that the turn in results came as a by-product of the players' hard work and understanding of what is expected of them.
"I only came into the under-18s around November time, but it's been a thoroughly enjoyable campaign, I think the boys have tried taking on board what we've looked to instil," said Davies.
"I think the biggest thing is that we've had a lot of players move here from away and it's been about educating them on the culture of the club and the standards of what we expect from a Swansea City player.
"The results picked up, but we never focus on results, we always focus on individual performances and development, and collectively it's about educating them on a system at under-18s level.
"The results picking up was only a by-product of the players recognising the work ethic, culture and demands of this football club.
"There has been progression from the players, and they should be happy with that, but we never take our foot off the gas in terms of individual development.
"The biggest positive for me was the turnaround in the group and recognising the standards that are required, what people in this community demand and what everyone around the club demands.
"I think the penny dropped around Christmas onwards and that for me was the most satisfying and pleasing part, for young men to pick up and recognise that.
"We aren't starting from scratch next year, there is a lot of work that has gone into these boys over the last six months and that's a massive plus.
"I said to the players that it's imperative when we come back that we build upon what we've learnt this year.
"It might take a little bit of time to remind them of the standards and our processes, but certainly within a short period that will be ok and we will be able to continue their development."
Davies was also happy to see a number of players who featured for the under-18s making their way into the first team fold, with Ben Lloyd and Joel Cotterill included in matchday squads while Cameron Congreve made five appearances including two starts towards the end of the season.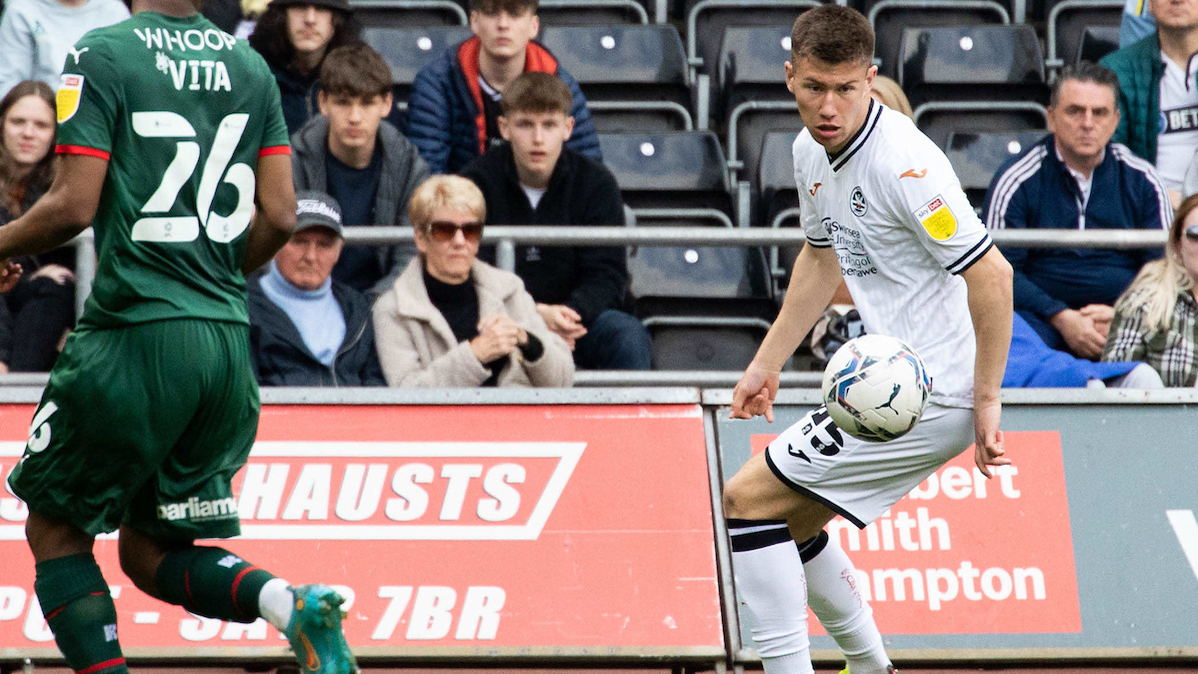 Davies' goal is to make sure that players are continually being produced to make the transition into the first team and feels that those players will be a great motivator for their team mates and coaching staff.
"Ultimately, it's about us providing players for the under-23s and the under-23s providing players for the first team," explained Davies.
"It works all the way down the academy, everybody is in sync, and everybody is together.
"It's our job to produce individuals and thankfully we've managed to get three into the first team squad this year.
"For the players themselves it creates a little bit of belief, when they see players that they are playing alongside being shown a pathway and given a chance, it gives everyone inspiration, both players and staff.
"Cameron Congreve and Joel Cotterill have been part of the academy for a long time, so all members of staff at the academy should be proud of that achievement."