Seb Dabrowski eyes U18 chance after double outing at Watford
31st October 2021
Under-18s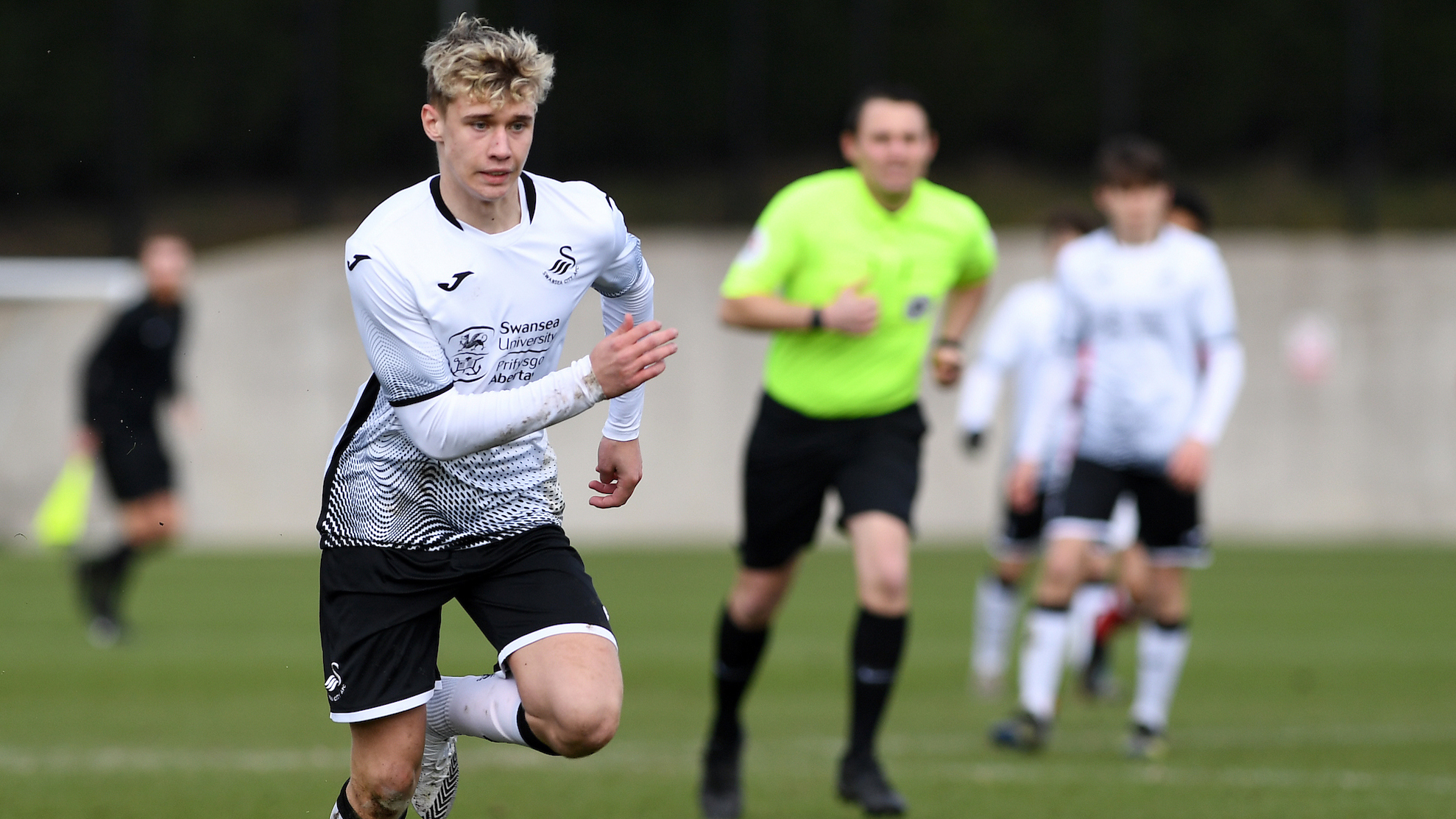 Swansea City youngster Seb Dabrowski hopes for further opportunities at under-18 level, after making his first outing of the season on a day when he played in two separate games at Watford.
The 16-year-old featured during the closing stages of the under-18s 4-2 defeat to the Hornets; a game which the visitors ended with nine men.
But he had already been in action on the day, having featured in the under-16s victory over their Watford counterparts.
And, while it might have been an unusual scenario, Dabrowski is eager for more chances at the higher age-grade, having also featured for the under-18s last term.
"I think it was good for me to finally get a chance to play with the under-18s, I haven't played with them this season," said Dabrowski.
"I hope I get more chances in the near future to showcase what I've got and be in that team all the time.
"I think it was tough to go into a game with nine men and being behind, especially after coming away from a win with the under-16s.
"But it's good to mix with them and form that bond because in training we don't really get to experience that, in a game it's more intense, the boys are shouting at you, you have to think quicker, and it pulls you all together.
"I think in the last 15 minutes we dominated the game with nine men, they rarely got close to goal and when they did we pressed, got into shape and won the ball back and just played.
"It's really important that we have the same principles of play in the under-16s and under-18s, I don't have to adapt my game going in to the team and it allows us to come straight in and play."