In the Spotlight | Connor Roberts
14th December 2019
In The Spotlight
He need not contemplate resting up with a pipe and slippers just yet, but Connor Roberts is enjoying his senior responsibilities for club and country.
Aged just 24, he is classed as "one of the old lads" when he is on duty with Wales, while that is a similar story at club level with Roberts part of a youthful squad at the Liberty.
It is a point Swans boss Steve Cooper highlighted, too, during a recent press conference when asked about his talented right-back.
"He's not a kid any more you know – he's 24 and has picked up a lot of experience over the last few years," was Cooper's response.
That hasn't gone unnoticed on Wales camps either.
"I'm not that old, but I've had loans at a few clubs and benefited from varying experiences in that time, while I've been fortunate enough to play international football with my country, and that is a big learning experience," says the right-back.
"I am not a new kid on the block who is just starting his career. I am a good few years into my career – I guess I'm middle-aged in terms of a footballer – and I understand I have a lot to learn but I can share my experiences already to help others.
"At the back end of last season, I felt there was a change in my role. There was a little bit more pressure on me to be stronger for the boys around me and use what experience I had gained previously and with Wales.
"So, I am more of a senior player in the squad now to what I was at this point last season.
"I feel it more when I go away with Wales. We play old versus young sometimes, and more often or not I'm in the older team.
"I'm 24, but I'm already one of the old lads! I'm usually in with Gareth Bale, Ashley Williams and Rambo (Aaron Ramsey) and on the other side are the likes of Rabbi Matondo, Daniel James, Ethan Ampadu, Joe Rodon, Chris Mepham and Joe Morrell.
"We don't do it with Swansea. I'd definitely be on the older team if we did it here though!"
These are exciting times for Roberts.
Part of a Swansea team which has been battling in the top half of the Championship under Cooper, he can also expect to be part of Ryan Giggs' Wales squad for Euro 2020.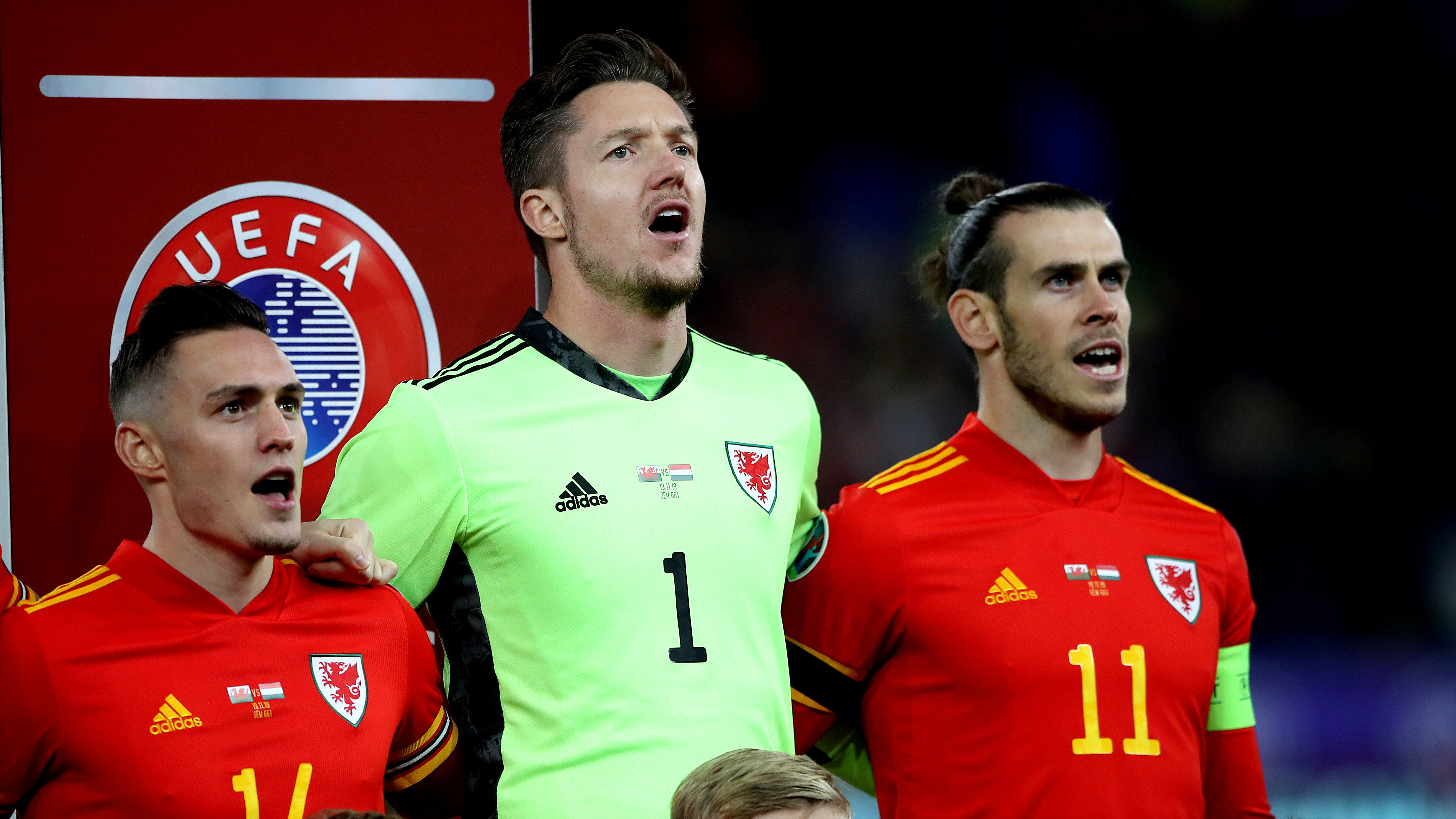 He watched Wales' amazing journey in France four years ago from the pub. In June, he could be lining up alongside players who starred at that tournament as he completes the transition from fan to full-back.
Not that he's taking anything for granted.
"It will be an unbelievable moment and challenge if I am selected and am able to be a part of it," Roberts acknowledges.
"I need to keep playing well for Swansea, first and foremost, and hopefully I will be on the plane to the Euros.
"It is always an honour to play for Wales, and to do it in a major competition would be surreal.
"I watched the last Euros in the pub with my mates. I had just finished a very good season on loan at Yeovil and I didn't think I was anywhere near playing for Wales at that point.
"I was a fan and the thought of playing for Wales in the next Euros certainly wasn't in my head at that point.
"It was an incredible tournament for us, and it's safe to say the whole nation enjoyed every moment of that tournament.
"If we can get anywhere near to that this time it will be another special tournament."
While the excitement of the Euros swarms the nation, Roberts is keen to point out his immediate focus lies on club duties.
His first full season in SA1 proved a big success with 49 appearances for club, and another eight for Wales.
A thriving member of a young squad finding its feet in the Championship under Graham Potter, Roberts' energy up and down the right flank was a constant throughout.
Yet, despite playing nearly 25 games for club and country this term, he points to room for improvement.
"This season I've not played as much as I'd liked to have done so far, but I understand why I haven't because my performances haven't been good enough.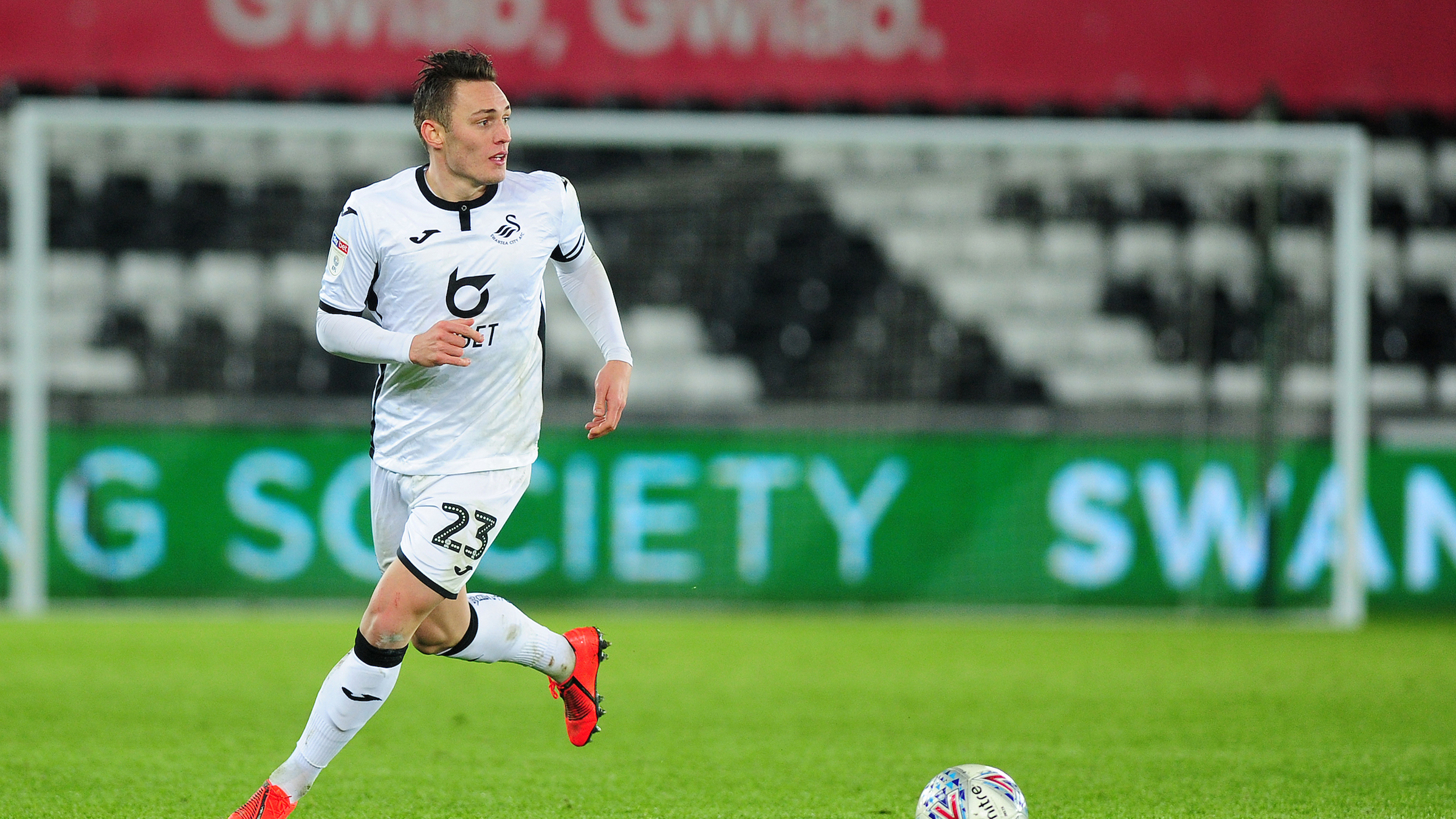 "I am probably too self-critical at times. Sometimes I think I've had a poor game but in reality I had an average game.
"I always expect more from myself. Last season I started well and scored a few goals – now I'm expecting myself to do that all the time, which is obviously quite hard unless you're Cristiano Ronaldo or Lionel Messi.
"I am not technically as good as some players in the Premier League or Championship, but I like to think that I can keep going and working up and down the right flank.
"That's where I think it dropped off for me at the start of this season. I don't think I was offering enough down the right for us. It got me down as I've always tried to be an outlet, so that's something I've tried to improve on.
"Maybe opposing teams know a lot more about me now, so they are aware of what I offer to the team. But that's for me to overcome.
"It's a long season and you will have dips in form, and sometimes I struggle to deal with that because I want to do well for my club.
"At the start of this season I felt it wasn't going the way I wanted and I didn't get any luck, but I've dealt with that myself. I prefer to do it that way."
Dealing with it himself includes taking stock and looking back at his experiences so far.
His short career has already thrown up some testing times and fantastic highs.
A first full season in senior football saw him make 54 appearances for Yeovil Town and sign off his loan spell by winning five awards at the club's end-of-season awards.
Then came temporary spells with Bristol Rovers and Middlesbrough, which conjured just nine appearances in all.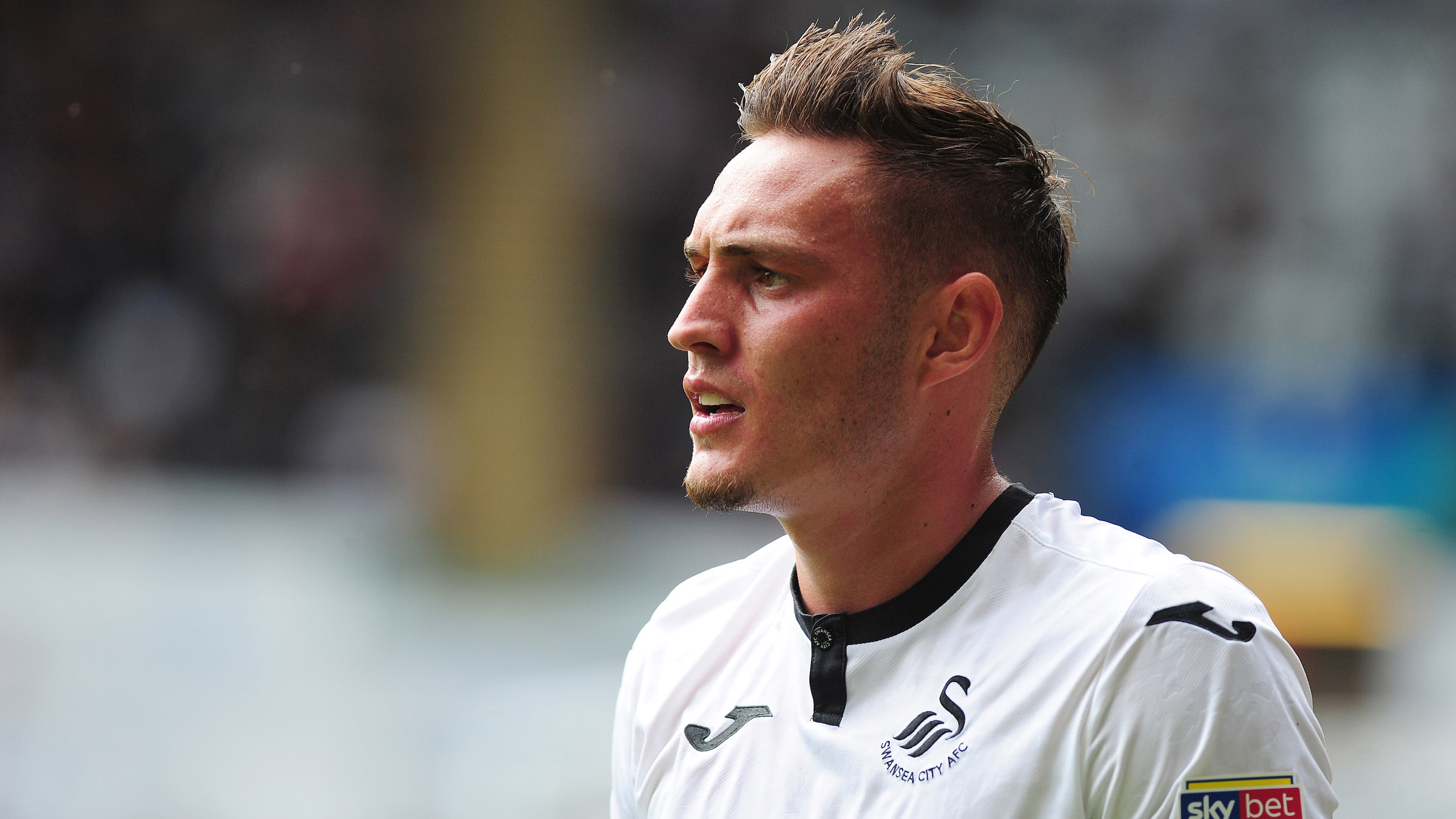 Roberts was back on the rise again, though, as he made his Swans debut in January 2018 in the FA Cup against Wolves, before making four Premier League appearances as the club's top-flight adventure ended in relegation.
Throw in last season's campaign – his first full season as a Swan – and you get an understanding of his rollercoaster ride. It is those experiences which have helped keep him focused this season under testing times.
"I would have liked to have played more this season, but I think my loan spells have really helped me in that respect," he said.
"At Yeovil I played over 50 games in my first season in senior football and ended up with a few awards.
"Then I went to Bristol Rovers and played five times, and I had pretty much the same at Middlesbrough, but I returned to Swansea and managed to play in the Premier League and FA Cup.
"Last season I played in 57 games, and I loved that because I don't get tired of playing football for my club and country.
"They are experiences which have helped me deal with the testing times that get thrown my way. There'll be plenty more, I'm sure, but I'm stronger for what's gone on already in my career."