In the Spotlight | Conor Gallagher
8th February 2020
In The Spotlight
Mention that his boyhood hero and Chelsea boss Frank Lampard also enjoyed a loan spell with Swansea City early in his career and a broad grin breaks out onto the face of Conor Gallagher.
While Gallagher himself would never dare to mention himself in the same breath as the Blues record goalscorer at such a formative stage of his own career, the symmetry is not lost on the teenager.
Lampard would make 10 appearances and score one goal for the Swans in a spell lasting from October 1995 to May of 1996 during a time when the midfielder was still with West Ham.
"Yeah, I knew that he had a time playing down here," said Gallagher of the head coach of his parent club.
"I did not specifically speak with him about my own move here, but I know he has said before that he enjoyed his time with Swansea.
"Frank Lampard is a player I have always looked up to and, in some ways, have tried to model my game on.
"That's not to say I think I am like him, or I am the same as him because I don't think you'll see too many players like him.
"He made the most of every opportunity that came his way, and worked incredibly hard.
"I have every intention of doing the same, and I can certainly say it's been a great experience so far at Swansea City.
"There are a really good group of lads and staff at the club, and they have all helped me to settle in really quickly.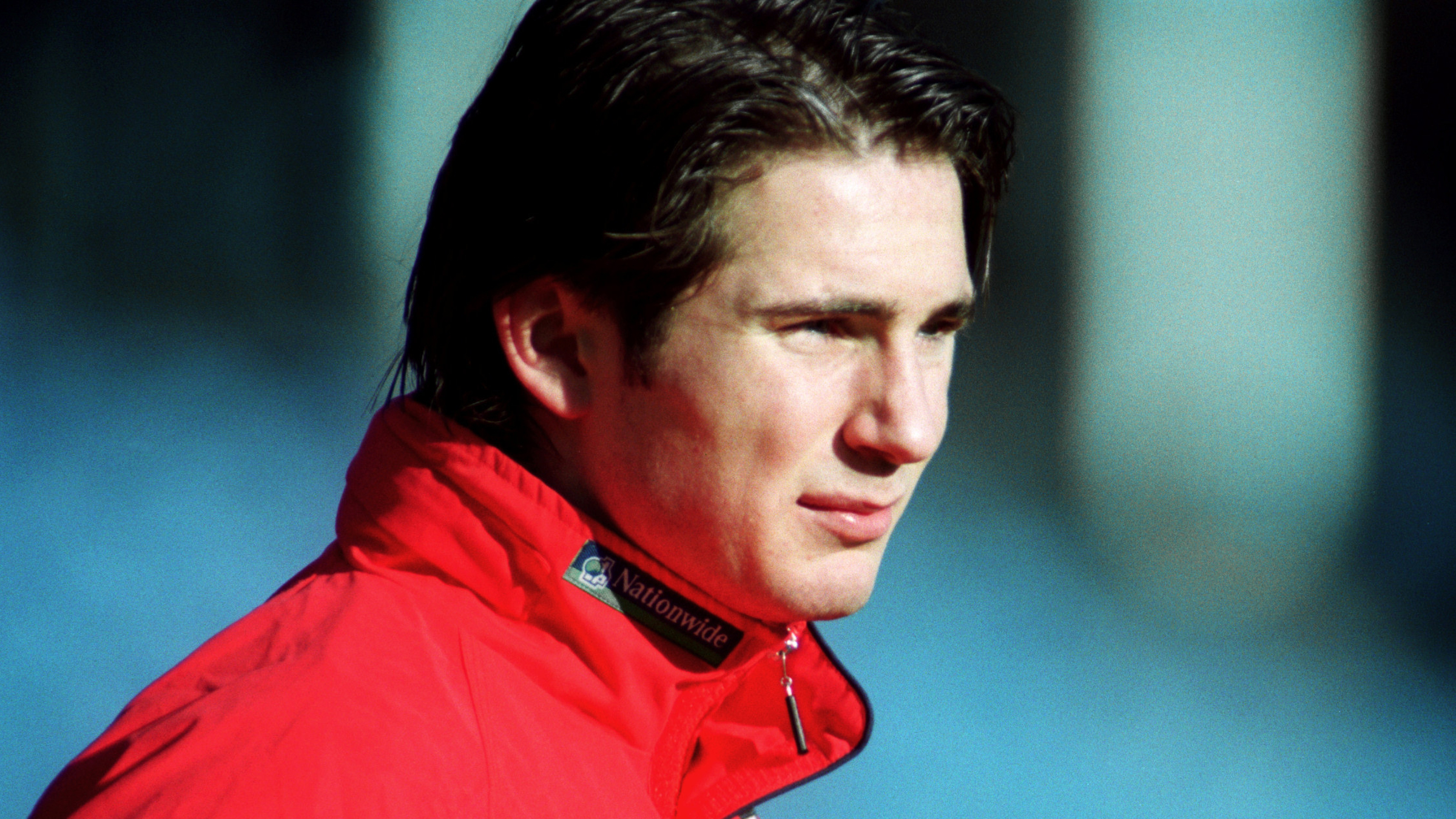 "It's a lovely area, it's my first time living away from home too, so I think the experience of looking after myself and that little bit of independence can only be a good thing for me.
"I can see there is a lot of quality in the squad and a real desire to try and achieve something this season.
"I want to be a part of that and I want to help with that.
"I know I may only be here until the end of the season, but I want to make a mark and I want myself and Swansea to share the positives of that."
Gallagher was the third of the trio of loan signings to arrive in SA1 during the January transfer window.
Rhian Brewster and Marc Guehi had already arrived, and they are two players Gallagher knows very well.
He played alongside both in the Chelsea academy – prior to Brewster's move to Liverpool at the age of 14 – while all three played under Swans boss Steve Cooper in helping England Under-17s attain World Cup glory in 2017.
Surely that has helped with the settling in process?
"It definitely is good to have some familiar faces, and those two guys are among my very best friends in football," says Gallagher.
"I have known them a long, long time, even though we are still young players.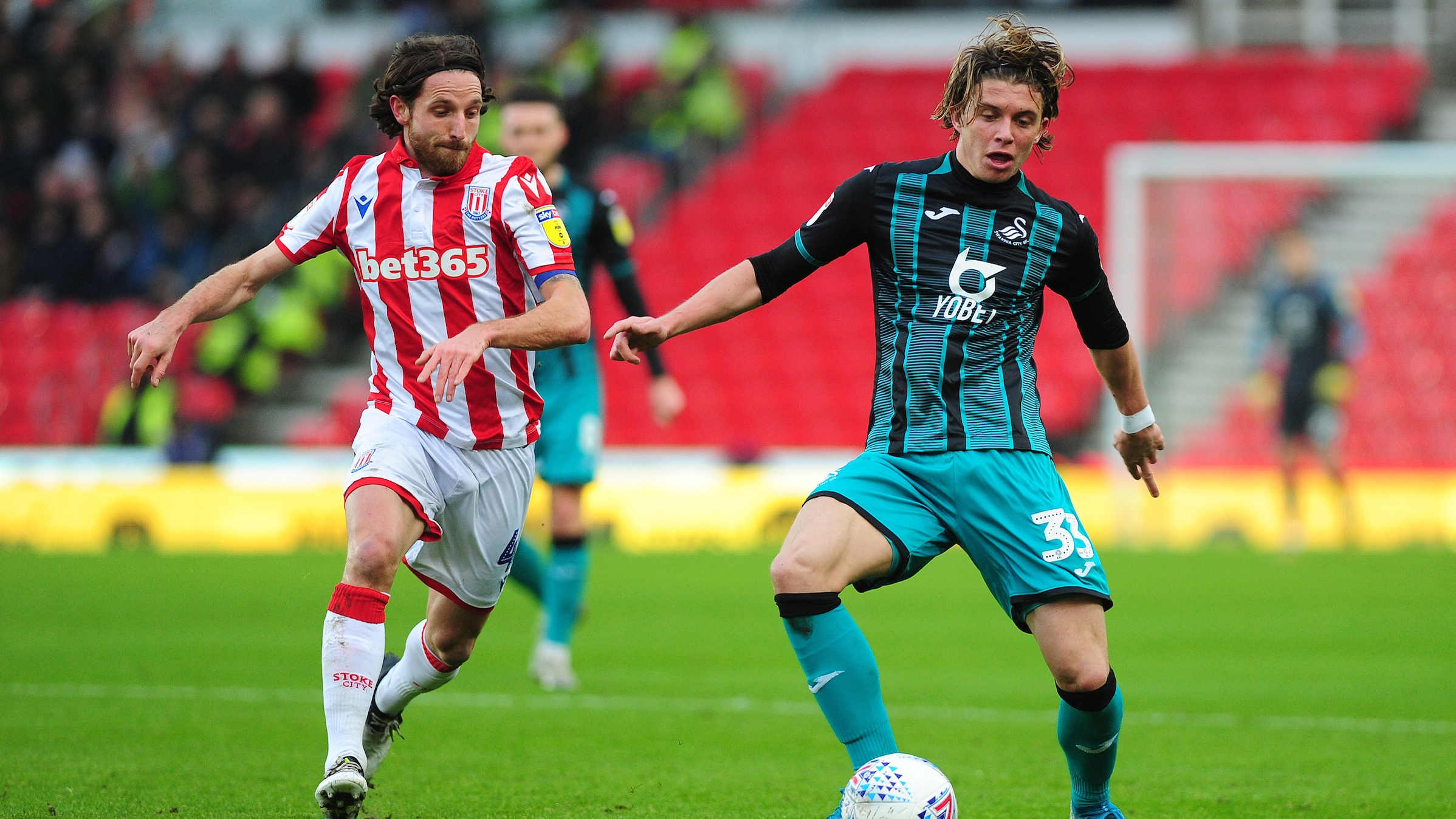 "I have played alongside them at nearly every stage of my career, but I have a great relationship with them off the field too. They are friends rather than team-mates.
"I obviously know the gaffer too, and will always be grateful to him for giving me the chance just before that World Cup.
"Not many players can say they are World Cup winners, it doesn't matter what age you are, and that is something no-one can take away from you. It was a special experience.
"But it's not like I am just going to know those guys, I am enjoying getting to know the other guys in the squad.
"I am already feeling like part of the team and that was the case right from the off when we played Wigan.
"To get an assist and a win on my debut was good for me because I want to contribute to the team and show what I can do."
That World Cup triumph was the latest success in Gallagher's rise.
Coming from a football family - his three brothers play for clubs outside the EFL - Gallagher, a boyhood Chelsea fan, has been training with the Stamford Bridge club since the age of six, formally signing for them at the age of eight.
He has worked his way through the ranks, featuring as a box-to-box midfielder and in wide roles.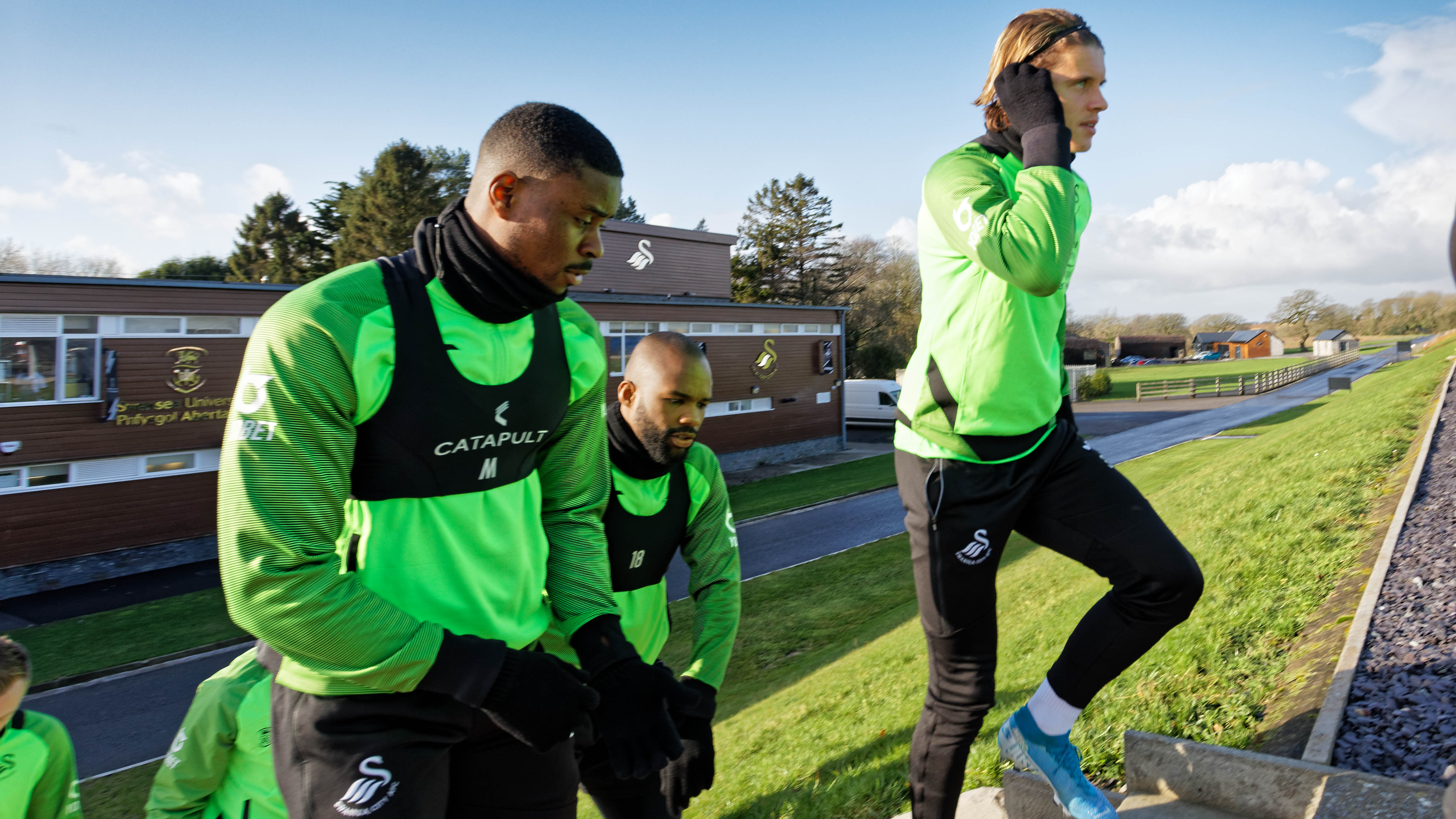 He was an integral part of the Chelsea Under-18s side that won the quadruple, playing in every game of their successful FA Youth Cup campaign.
Gallagher signed a new deal through to 2021 in October 2018, and was named Chelsea's Academy Player of the Year for the 2018-19 season.
That same campaign he won his first major honour as a player after being in the Chelsea squad that beat Arsenal to win the Europa League in Baku in May.
That call to get on the plane to Baku was an unexpected one, but one Gallagher will cherish.
"It came completely out of the blue, to be honest," he says.
"I thought it was a joke at first, that maybe someone was trying to trick me but then it became clear they were serious and they wanted me to travel.
"Obviously I did not get on the pitch, but to be part of that squad and the experience of being in the squad for the club you have supported all your life as they win a European trophy; that's a great feeling.
"It just whets your appetite for more."
Gallagher also made his England Under-21 debut against Slovenia in October, and has won four caps in all, scoring one goal.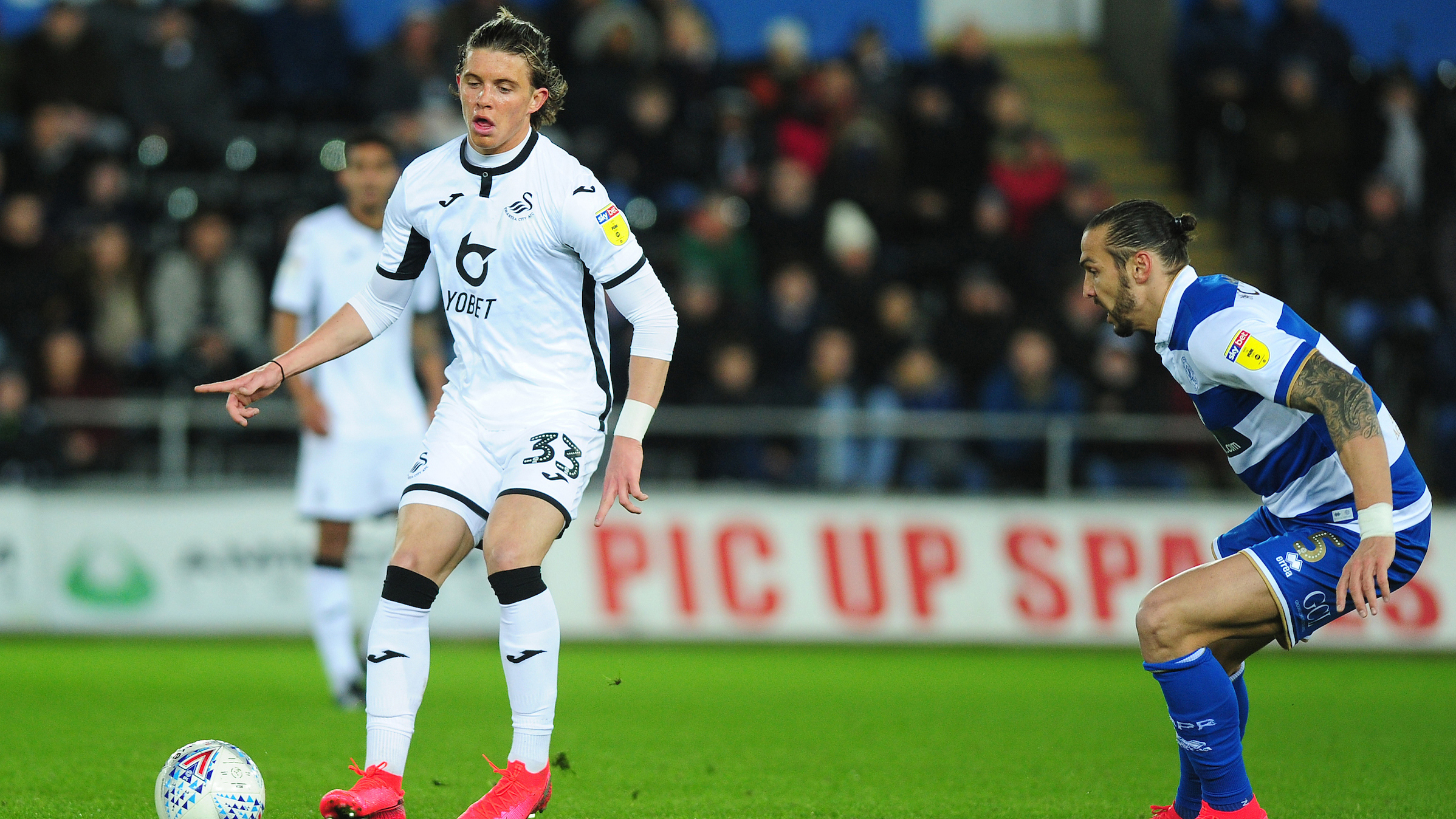 He joined the Swans on the back of an excellent loan spell with Charlton Athletic, scoring six goals and contributing two assists in 26 appearances, during which he played alongside former Swan Darren Pratley.
Pratley is best remembered in SA1 for his play-off semi-final clinching goal against Nottingham Forest in 2011, finding the net from halfway in stoppage time to spark delirious celebrations at the Liberty Stadium.
Gallagher admits with a smile that the story of the goal is one he was regaled with a few times at Charlton, but revealed how Pratley always spoke warmly of his time with the Swans.
"I loved my time with Prats, he is a lovely guy and a great player, even at his age," jokes Gallagher.
"Obviously I did not get a chance to talk about the move because it has all happened so quickly.
"But I did get to hear about that goal, and he always said he loved his time at Swansea."
Gallagher's form at The Valley was such that he was named the EFL Young Player of the Month for September.
And, given he is now no stranger to the requirements of the Championship thanks to his spell with the Addicks, Gallagher very much wants to find his stride very quickly at Swansea City.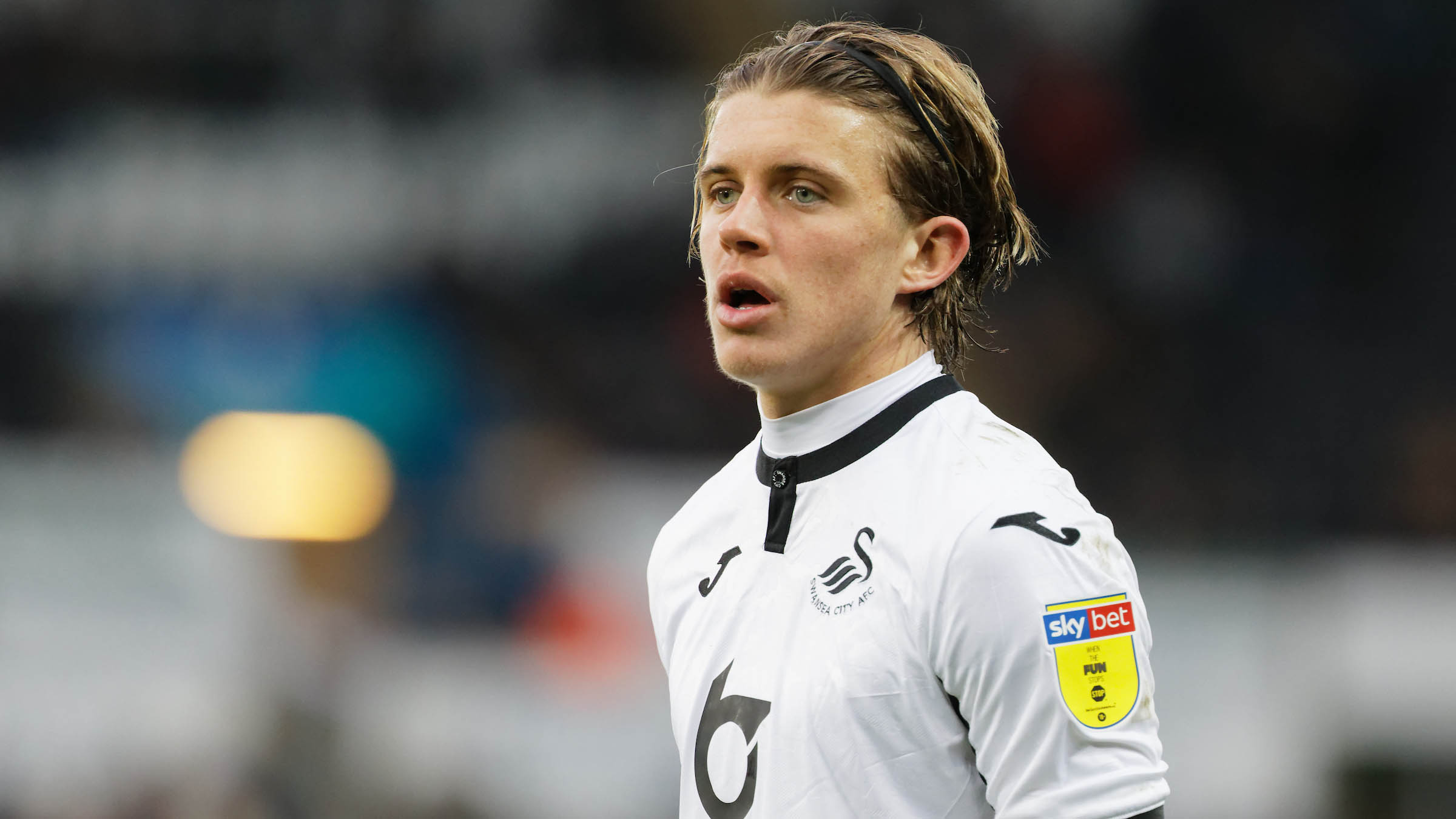 "I'm looking forward to hitting the ground running and making a contribution to the team," he said.
"I have gained a lot of experience from my time with Charlton, I have played almost every minute in the Championship.
"My whole time there was great, and this is a new challenge to get excited about.
"I think there is a bit of expectation because I have scored a few goals, and I like that bit of pressure and I am looking forward to showing what I can do.
"I am a box-to-box midfielder, I am hard-working, I like to think I am good technically and able to score and assist, but defend too.
"I want to help Swansea get in the play-offs because I definitely think we are capable of doing that," he said.
"With this squad, if we get a good run of games, we could even get automatic promotion because I don't think you want to be ruling anything out.
"But, on a personal level, it will be about going one game at a time, taking it as it comes and trying to win each game."