In the Spotlight | Joe Rodon
28th September 2019
In The Spotlight
It tells you a lot about Joe Rodon that when you put it to the Swansea City defender that he has enjoyed a fine start to the new season, he elects to direct the compliment elsewhere.
But the fact remains the 22-year-old has been outstanding over the opening weeks of the new campaign, earning an overdue first Wales cap as a result.
Praise has come from all quarters. Swans head coach Steve Cooper has been fulsome in his backing of his centre-half, Wales boss Ryan Giggs waxed lyrical following the Dragons' win over Azerbaijan.
He even has his own 'magic' chant which has rung out wherever the Jack Army have been this season.
Tell all this to Rodon, however, and he wears a slightly embarrassed expression.
"It's nice to hear those things obviously, but the ways things have gone this season is not just down to me. It's down to the effort everyone is putting in," he says.
"I don't really know if it's my best form or anything like that, I just love playing game in game out and it's only going to improve me.
"I'm grateful for what the gaffer has done for me and trusting in me. We're keeping clean sheets and it's been a great start so hopefully it keeps going.
"But we defend as a team. I've been so lucky to have someone like Mike van der Hoorn alongside me who demands such high standards and will let you know if you are not doing your job.
"There's Connor who I have known for years and is an outstanding player for club and country, who never stops running.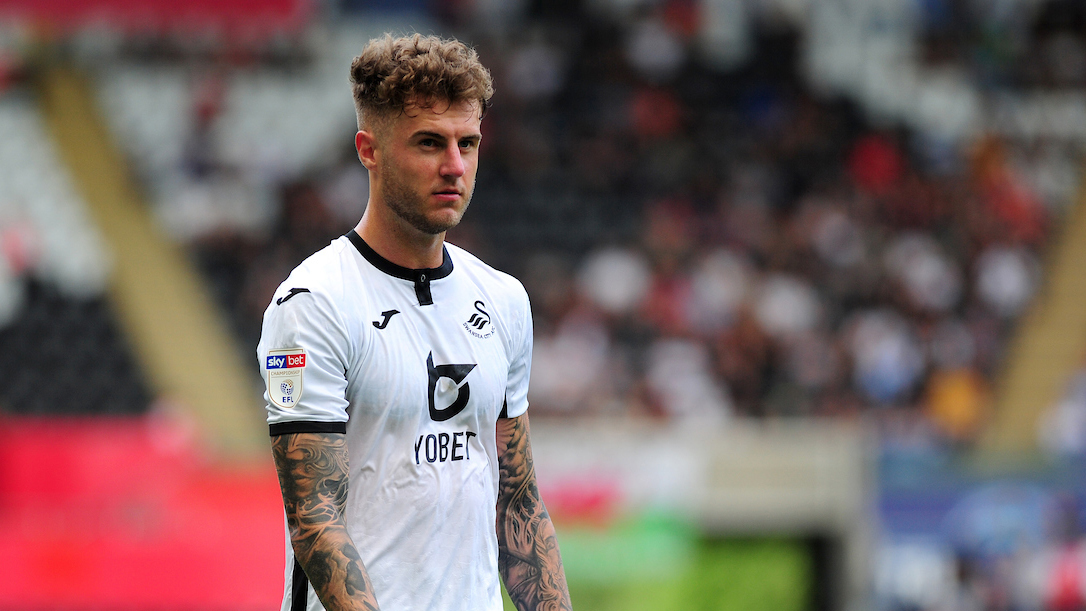 "Freddie (Woodman) has come in and done really well in goals, and Jake Bidwell has settled in well too.
"There are other guys unlucky not to be playing too, but it's been about the collective more than any one person.
"I've been at this club my whole life. The injury last season (Rodon broke a metatarsal in January) was obviously a setback but I forget about that now, it's in the past.
"This season I've been lucky enough to hit the ground running and the team collectively, we're doing well so hopefully that can continue."
No-one with an allegiance to Swansea City would disagree with that assessment and, given Rodon was once a season-ticket holder at the Vetch Field and the Liberty Stadium, there is no doubting how desperate he is to taste success at his boyhood club.
He has been with the club since the age of eight, having come from a family with a rich pedigree when it comes to producing talented sportspeople.
Rodon's grandfather Peter played as a striker for Bradford in the mid-1960s before joining Merthyr.
His uncle Chris had a spell with Brighton while the Seagulls were in the old First Division in the early 1980s and went on to represent Cardiff City, Llanelli and Haverfordwest.
Elder brother Sam – also a defender - was himself in the Swans academy set-up, winning international honours at schoolboy level and having trials with the likes of Newcastle and Bristol City.
Dad Keri, meanwhile, represented Wales at basketball.
"That's quite a roll of honour, isn't it?" says Rodon.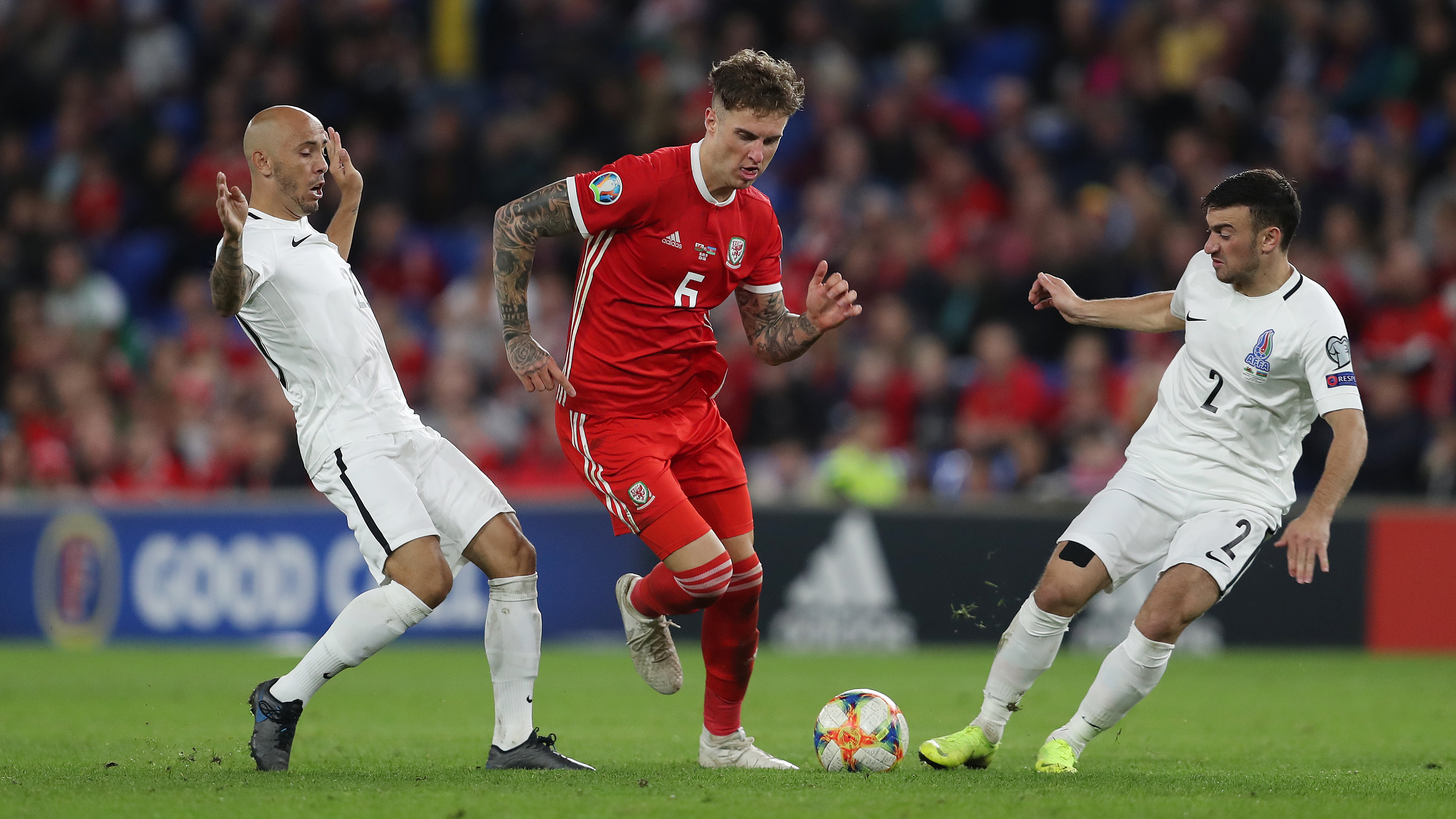 "I am always so appreciative of everything my family have done for me, all the training sessions, all the games and camps they took me to.
"I know I wouldn't have managed to get to where I am without them. There has always been so much encouragement.
"That is so important, because it is not all plain sailing. There are plenty of ups and downs but they have been right there and it makes it all the more special to be playing for my hometown club."
Rodon can now add his country to that sentence after impressing in Wales' wins over Azerbaijan and Belarus earlier this month.
The Llangyfelach product had been called up as cover and named in previous provisional squads, but this most recent international break saw him included in Giggs' full squad for the first time.
And two wins from two, with two eye-catching personal displays – was a fine way for Rodon to kick off his senior international career.
But, typically, the man himself has his feet firmly planted on the ground.
"Of course, I am very proud, particularly as it was something I felt I was working towards last season before the injury struck," he said.
"But the gaffer has told me how important it is to be patient, and the great start we have had to the season has been fantastic and this just makes it another great week for me.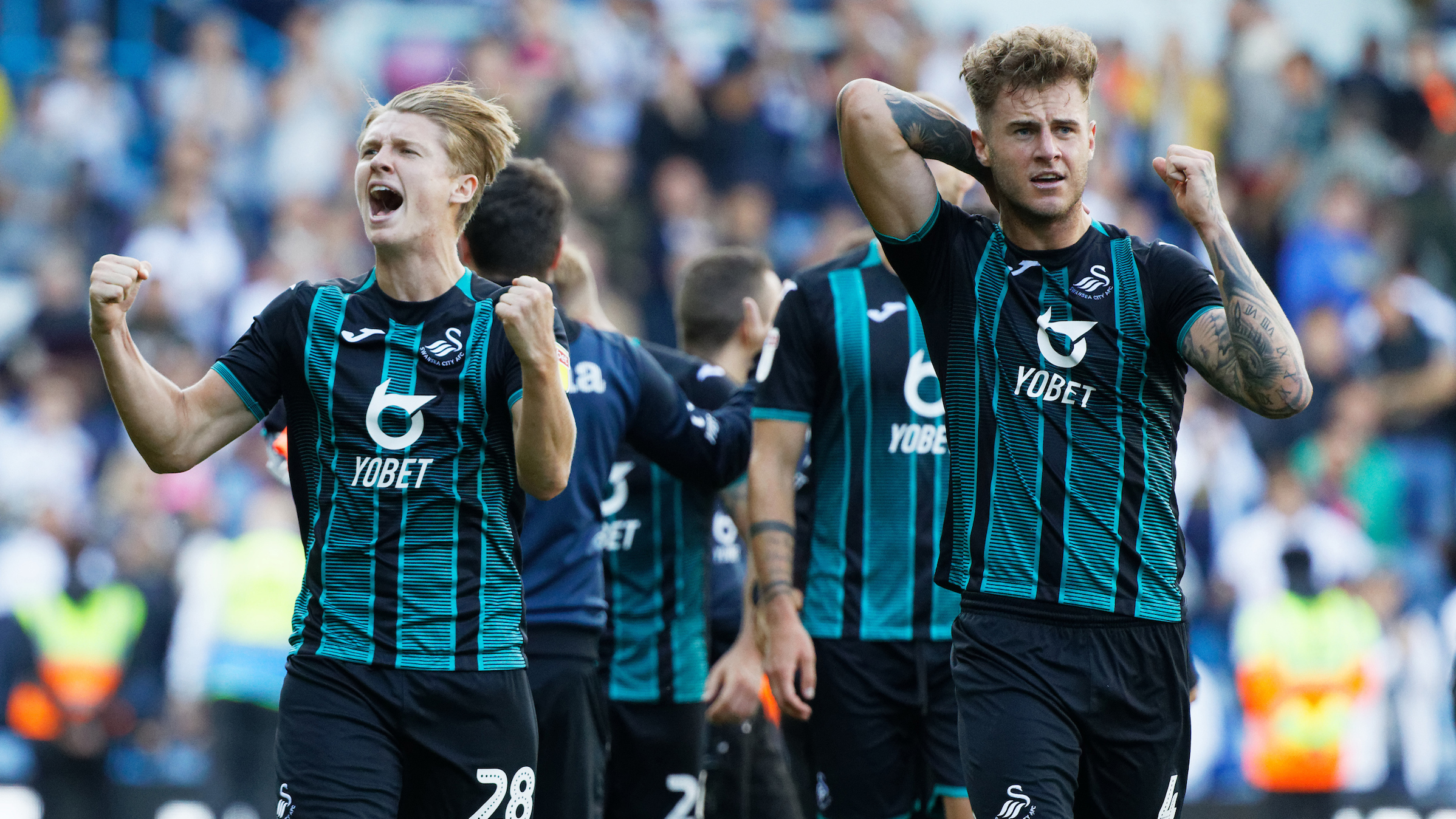 "I am incredibly grateful for everyone who has helped me along the way. I hope there are more occasions like that to come in what is a very talented side.
"It means a lot to me. Two of my dreams were to play for Swansea – my hometown club – and to play for my country, and to have achieved both is fantastic."
Returning to his club, Rodon has picked up where he left off.
He was a stand-out performer as the Swans picked up a point at Bristol City last weekend, and he is part of a back four that has already kept clean sheets at Derby, Leeds and Bristol City.
His relationship and understanding with van der Hoorn has been a key element in that, with the Welshman adjusting to playing as the left centre-back despite being right-footed.
And Rodon considers that need to adapt to be a key part of his development.
"There are going to be teams in the Championship that are going to set up with the aim of forcing me on to my weaker side," he said.
"So I have to make sure I do not have a weak side, that I can be comfortable playing with either foot.
"It's part of learning and it's part of improving. It's something I have to deal with.
"In the modern game you need to be comfortable on both feet and I have to deal with it.
"I work really hard on it in training, you don't shy away from it.
"In the academy I spent most of my time as the right-sided centre-half, but you are never going to go through an entire career playing exactly the same role in exactly the same way.
"You have to add more strings to your bow, and deal with anything that makes you uncomfortable.
"That's how you get better, and I want to get better and have to get better."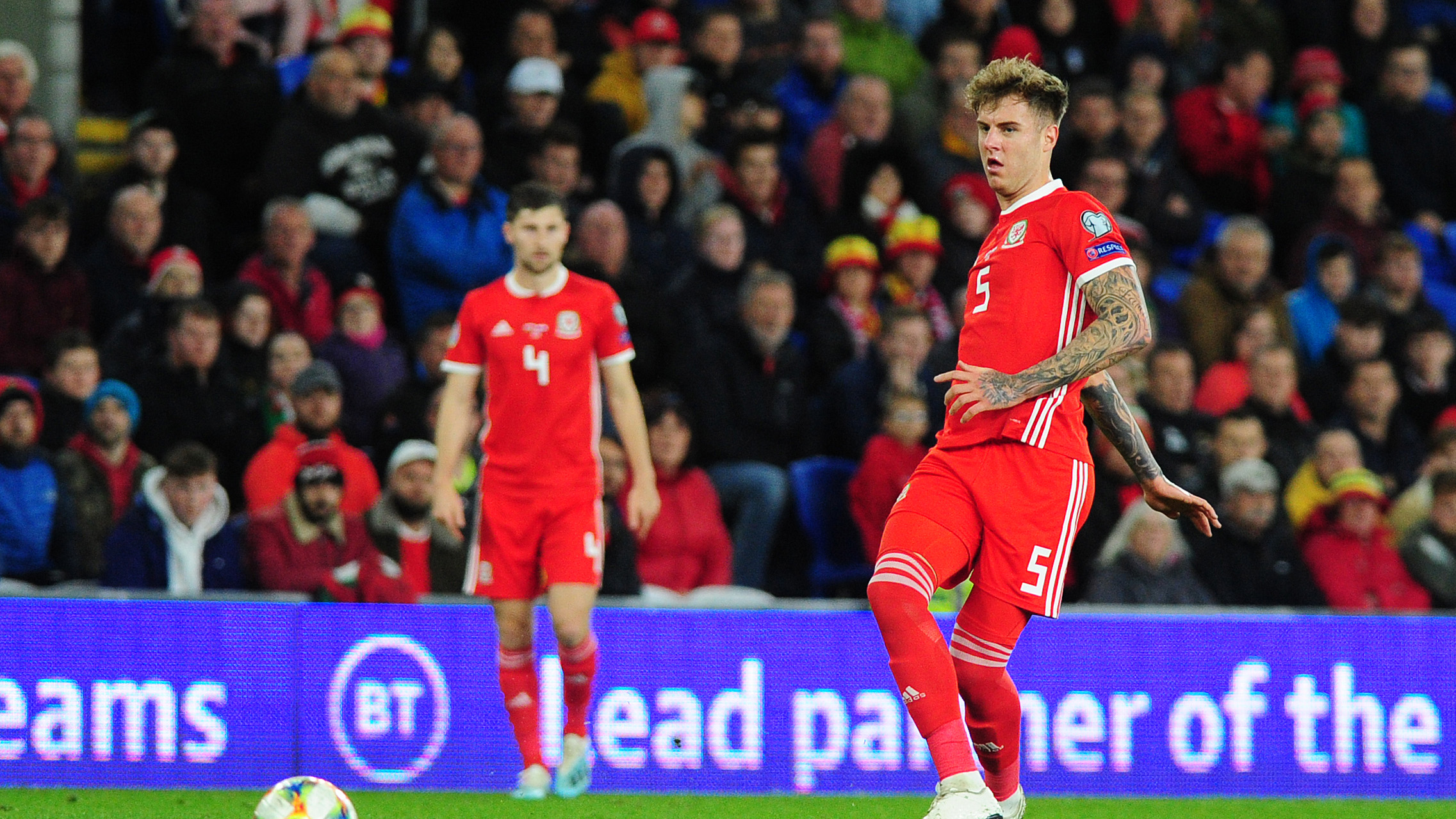 Van der Hoorn has been Rodon's centre-half partner on every single one of his 32 starts, stretching back to that emotional afternoon in August 2018 when he made his debut against Preston.
They have formed a reliable and effective partnership ever since, one that was only broken up by the foot injury against Sheffield United that forced Rodon onto the sidelines for some two-and-a-half months.
But they have wasted little time in getting back down to business as a pairing, and Rodon has warm words for his Dutch colleague.
"Mike has been by my side ever since my debut against Preston. On the pitch and in games he has always given me great advice," said Rodon.
"He makes it easier for me to play my game. He is such a good defender and leader.
"I am learning from him every game. He has a lot of experience and can help me. It just gives me that extra comfort and confidence to play my game because he is a great leader.
"Every day he is helping me on and off the pitch.
"I want to play every game possible and I hope me and Mike are again building a good defensive partnership together.
"I think we complement each other well, we communicate well, we are confident in each other but I like to think we are not afraid to do the ugly side of the game either."
And what of the Swans fine start to life under Steve Cooper?
Swansea entered the weekend joint-top of the Championship with 17 points from eight games.
Rodon knows there is a long way to go but believes Swansea have what it takes to stay the distance, provided they maintain their focus on each task at hand.
"It's been a great start for us. It's a long season but it's good getting points on the board early and hopefully we'll continue that through the season," he said.
"We've had a great start to the season, but over a campaign that is so long there are going to be down times. That's football.
"But if we maintain our standards, we can hopefully find that consistency.
It's a tough league but the focus has to be on getting another win at the weekend."