In the Spotlight | Kristoffer Peterson
17th August 2019
In The Spotlight
You do not have to spend long in Kristoffer Peterson's company to understand the determination with which the Sweden international is approaching his time at Swansea City.
The 24-year-old is one of six Swansea City new boys for the 2019-20 campaign, with the club paying an undisclosed fee to secure his services from Dutch side Heracles Almelo.
He has already racked up three appearances, featuring off the bench against Hull and Derby, before making his first start in the midweek Carabao Cup victory over Northampton Town.
He will be hoping to continue his acclimatisation to his new surroundings by getting more valuable minutes under his belt against Preston this afternoon.
Yet, while he is still settling into life in Swansea, this is not Peterson's first exposure to the game in the UK.
Indeed, he worked with Swans boss Steve Cooper and his assistant Mike Marsh during his time with Liverpool.
In total, Peterson spent three years on Merseyside and had made enough progress to be involved in the first team set-up when the Reds headed to America in the summer of 2014, having scored in friendlies against Brondby and Preston.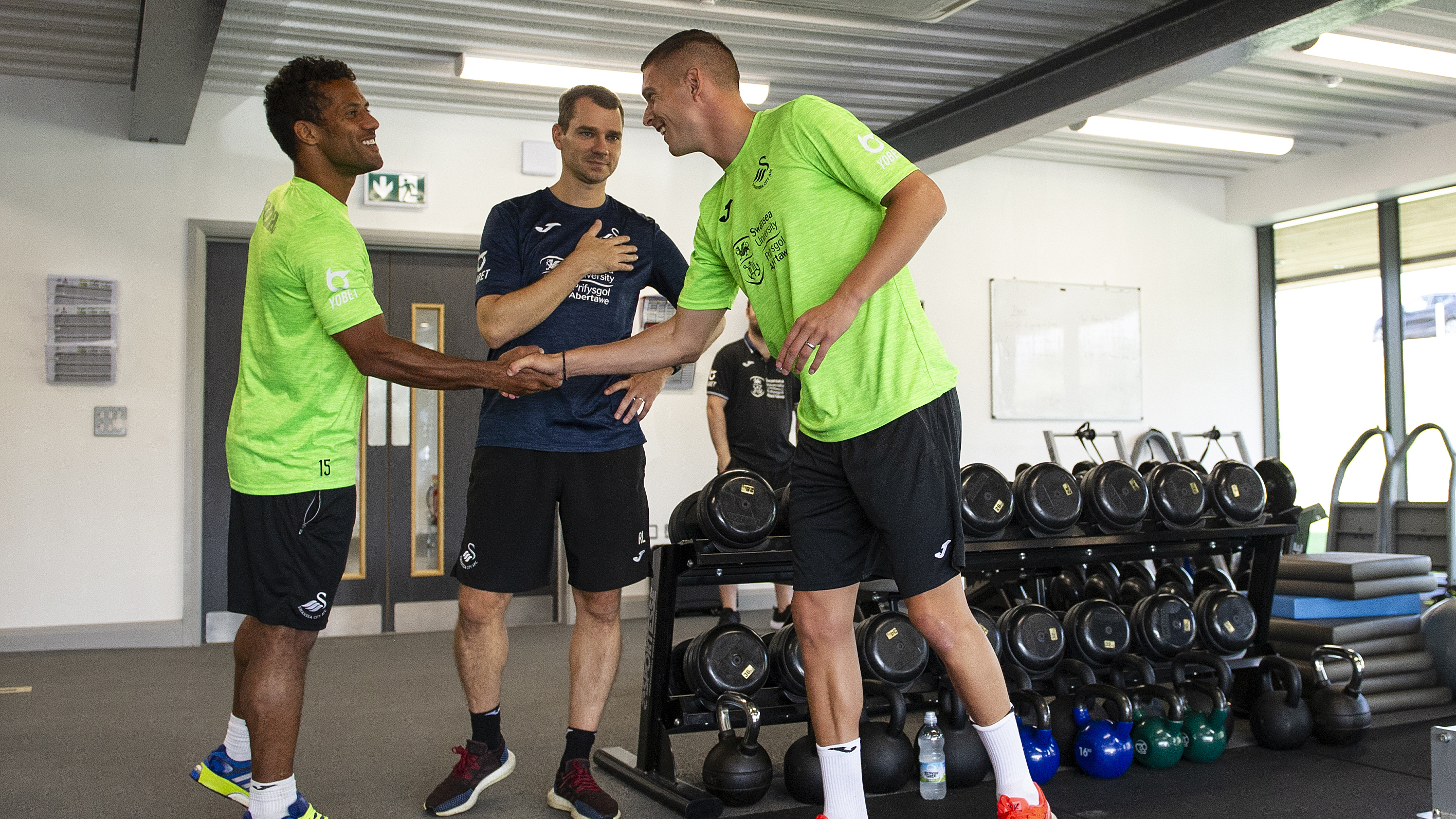 Yet he would make the move to Holland that same summer, joining FC Utrecht – the club from whom Swansea acquired Michel Vorm in 2011.
While there was no bitterness about leaving Anfield without a first-team appearance to his name, there is little doubt the Swans' new number 11 is a man who feels he has unfinished business when it comes to playing his football on these shores.
"This is exactly the type of opportunity I have been looking for since I left Liverpool five years ago," he said.
"I have been striving to get back to this place, to this level, so I am buzzing to get this chance to work with two coaches I know and respect.
"When I knew that Swansea were interested in signing me and the way they want to play and develop, I did not need to be persuaded.
"I know how big an opportunity this is for me and I really have to work hard now and make the most of it.
"I have wanted to come back and play in English football and show that I can be successful here and that is the goal I have set myself at Swansea.
"I want to help the team to achieve something special and to be as big a part of that as possible."
After joining Utrecht, Peterson had a loan spell with Roda JC but it was the next permanent move in his career that would see him underline his talent.
He joined Heracles in January 2017, and wasted little time making his mark with the Twente club.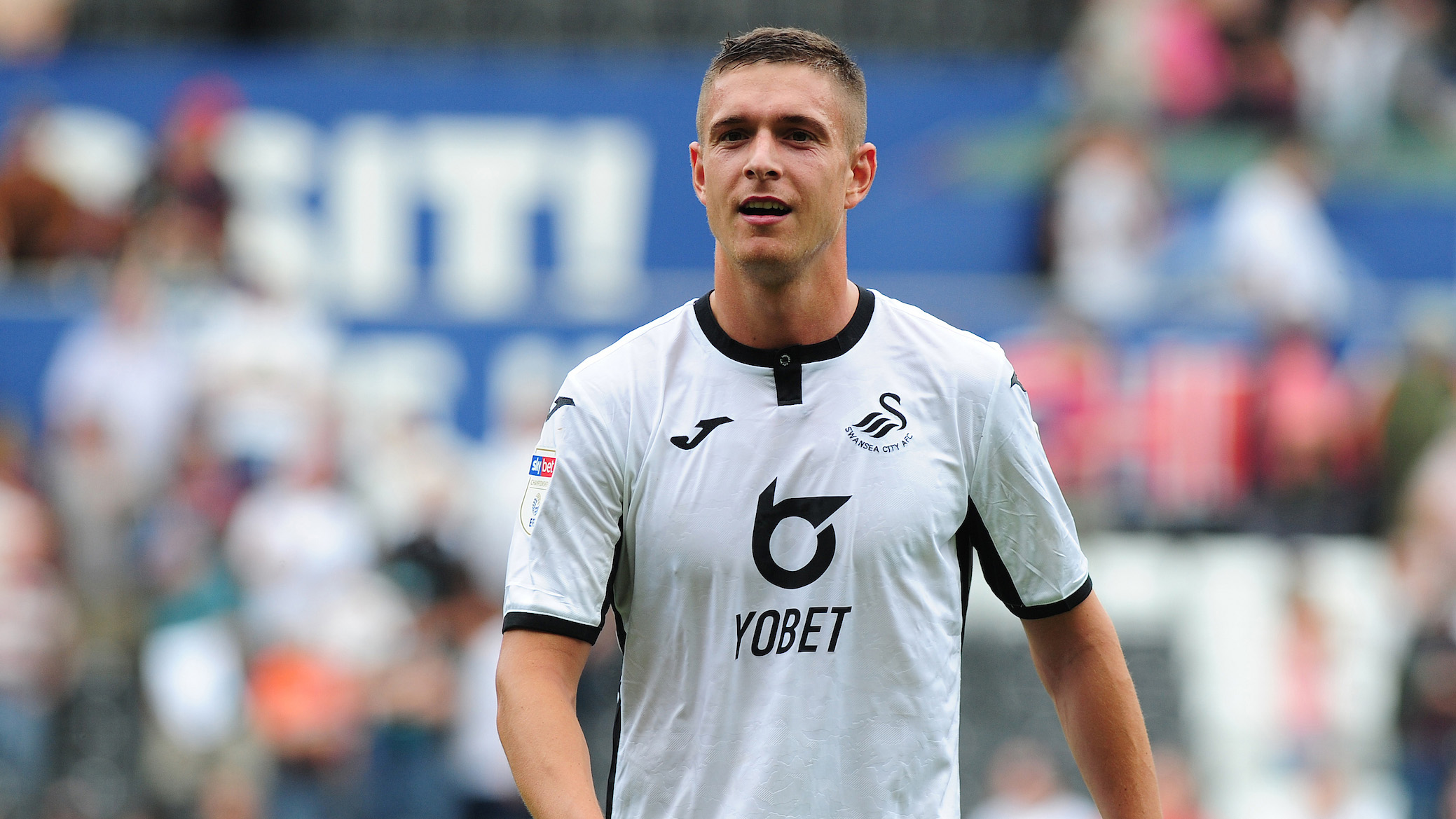 He scored 23 goals in 81 league appearances for them and netted 12 goals in 33 appearances last term, including one against Eredivisie champions and Champions League semi-finalists Ajax.
His form was enough to earn him a call-up to the Sweden senior squad – Peterson had already been capped at under-17 and under-21 level – and made his debut in a friendly draw against Slovakia last October.
Now he is desperate to make an impact at his new club, but acknowledges his gratitude to Heracles for the role they played in his career.
"I think they were a very important club for me, there's no question," he said.
"I will always be thankful for them for the chance they gave me and the faith they had in me.
"For sure this is the club where I think I really made a mark and had a big impact.
"That's an important thing for a player because of the confidence and belief it gives you.
"Of course, it is sad to leave when you have many friends, but I am really excited about playing for Swansea City."
Peterson follows in some illustrious footsteps as he dons the number 11 shirt.
Some of Swansea City's very finest servants have worn those digits on the back of the famous white shirt.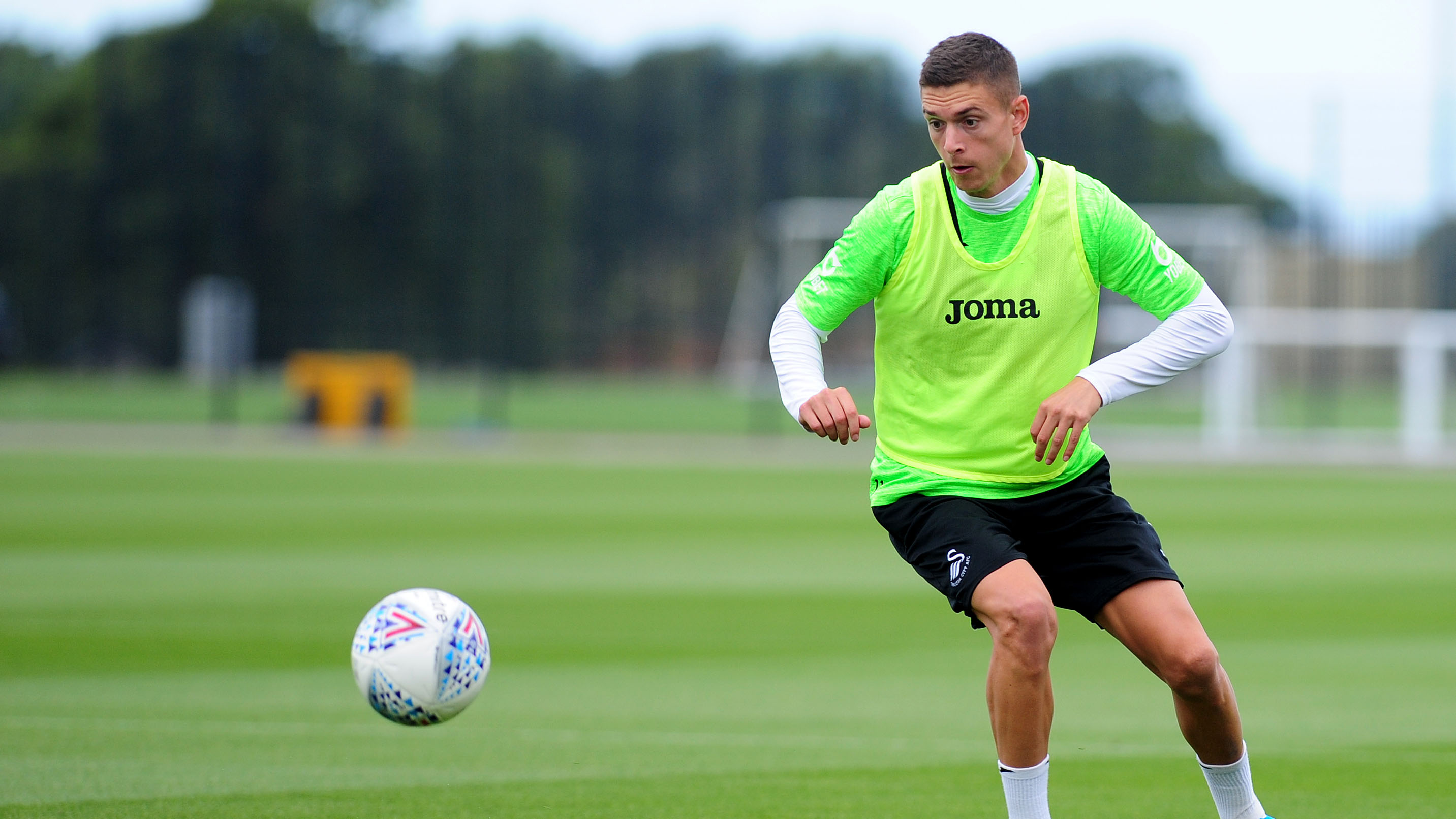 Wales and Tottenham great Cliff Jones highlighted his outstanding talent wearing number 11, Bob Latchford scored his hat-trick against Leeds with those numbers on his back on one of the greatest days in Swansea history.
More recently, Scott Sinclair scored the first Premier League goal in Wales when he lined up as number 11 when Brendan Rodgers' side beat West Brom back in 2011.
It leaves a lot to live up to.
And, while it would be unfair to judge Peterson against such significant names, he is clear in his own mind about what he plans on bringing to his new club.
"I hope to bring goals and assists to the team, obviously, and a lot of hard work," he said.
"I want to be a top professional, do everything I can to learn and find consistency in my game.
"I am here to take big steps forward and become a better player.
"I want to do well for the team and bring some joy to the fans because it is massive for me to sign for Swansea and so many have already made me feel welcome and been very friendly to me and my family, which I really appreciate.
"Everyone back home knows about Swansea and their time in the Premier League, and the facilities show it is a massive club and I am honoured to play for them.
"I am motivated and determined to try to do some great things here."
The move also sees Peterson reunited with Cooper and Marsh.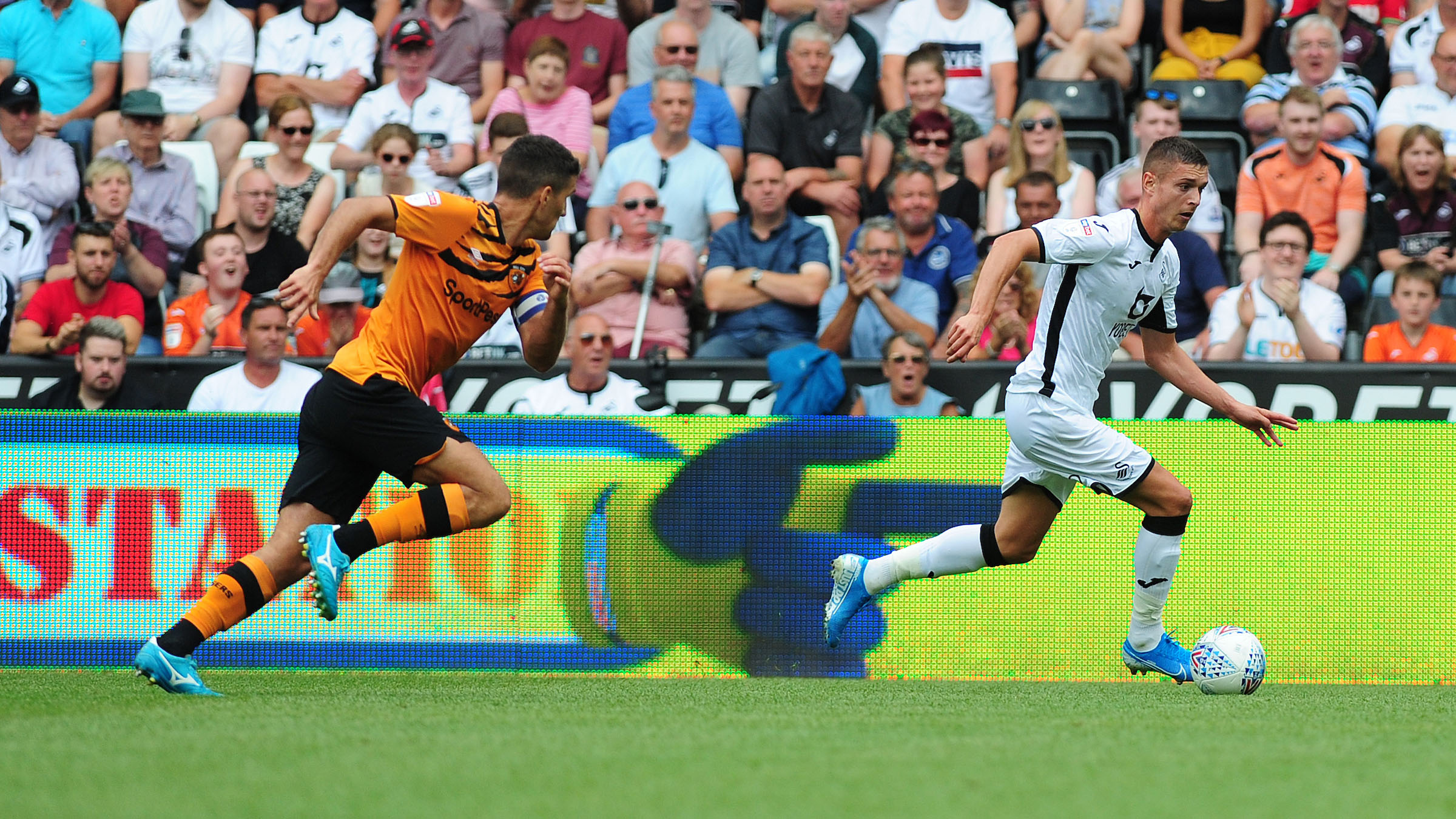 Cooper was head of Liverpool's academy when Sweden international Peterson made the move from his homeland in 2011, while he worked with Marsh when promoted to the first-team squad during pre-season campaigns.
And Peterson did not take much persuading when the chance came to join up with his former colleagues in South Wales.
"They were two coaches who were great to work for and I have a huge respect for the both of them," he said.
"I was very young when I arrived at Liverpool, and they taught me a lot about how to behave, how to play and how to survive in this country.
"It is great to have the chance to work with them again.
"They have always had very clear ideas on how they want to play the game, and it is a style of play that I enjoy and I think can play to my strengths.
"For sure it was one of the big attractions of joining Swansea for me.
"As you go through your career and you develop and get a bit older, there are always coaches who stick in your mind because you enjoy working with them and the way they handle themselves.
"That was definitely the case with Steve and Mike. They were always very honest with players, told you exactly what was required of you and tried to create an environment where you are always learning and always improving.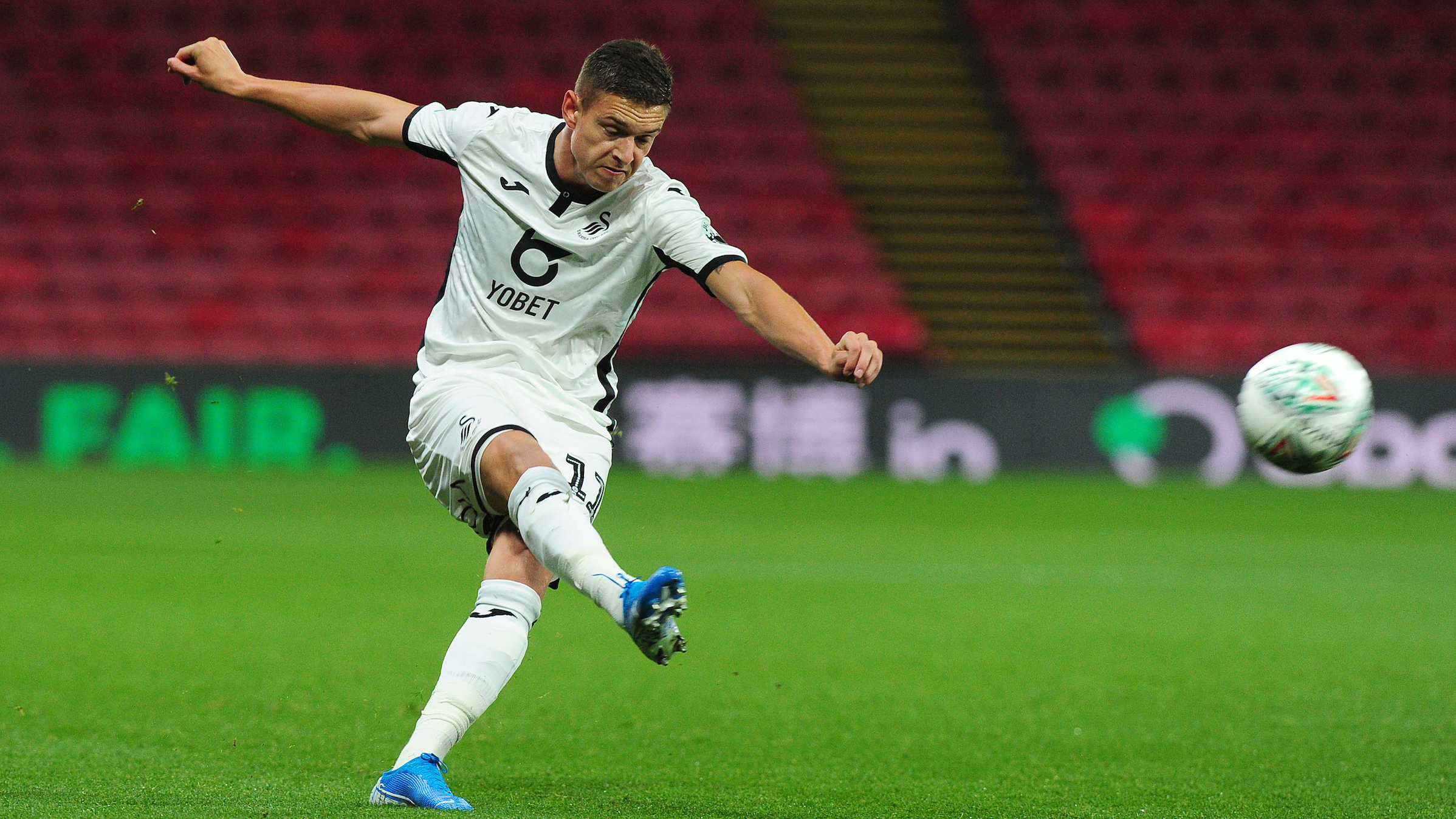 "That's the sort of place any player would want to be.
"It has been a few years since I worked with them, but I want to show them again that I have quality and am willing to work hard for Swansea City.
"They have shown faith and belief to bring me here, it's important I repay them."
Cooper, for his part, has also made clear his excitement at linking up with his old charge.
And he has no doubt the potential impact Peterson can make in SA1.
"I am confident Kristoffer is going to be a really good signing for us," said the 39-year-old.
"He is a good lad, he works hard, is a good professional and I think he can bring goals and assists to us as a team.
"He's going to be a good player for us this year and I'm really pleased that he has already got to experience the time on the pitch and the stadium getting behind the team.
"He has had a great response from our supporters, as I always knew we would with the fantastic fans we have got.
"I know how determined he is to contribute to what we are trying to do here."
There's that word "determined" again. However Peterson's time at Swansea City pans out, you sense no outcome will be down to the want of trying.