In the Spotlight | Marc Guehi
11th February 2020
In The Spotlight
There was perhaps a touch of destiny that Swansea City's last piece of business in the January transfer window would reunite the 'Three Musketeers' at the Liberty Stadium.
First, there was Rhian Brewster. Then, Marc Guehi followed. The final piece in the jigsaw? Conor Gallagher.
From the age of eight, the trio had become almost inseparable. Hence the tag of the Three Musketers – the three inseparables – being etched on them.
Guehi has grown up alongside Brewster and Gallagher, with the trio having played in the Chelsea youth ranks from under-8s.
Brewster would leave the Blues to join Liverpool at the age of 14, yet the bond would not be broken as they lined up alongside each other in England's age-grade set-up.
Then, as fate would have it, they'd reunite in the same team once more when Swansea City came calling.
"The Three Musketeers are back together. I didn't come up with that nickname though - Conor came up with that at some point," laughs Guehi.
"I'm the mature and responsible one; Conor is the silent assassin and Rhian's the reckless one – he's all over the place, but he's a good form of carnage!
"I've known them way back in the youth set-up at Chelsea. That was a great group too. I'd say 10 or so of that team have gone through the system and turned pro.
Some are still at Chelsea like myself and Conor, while George McEachran (brother of former Swans loanee Josh) is also there."
From London to the Liberty, Guehi is stepping up to senior football to continue his education in the game.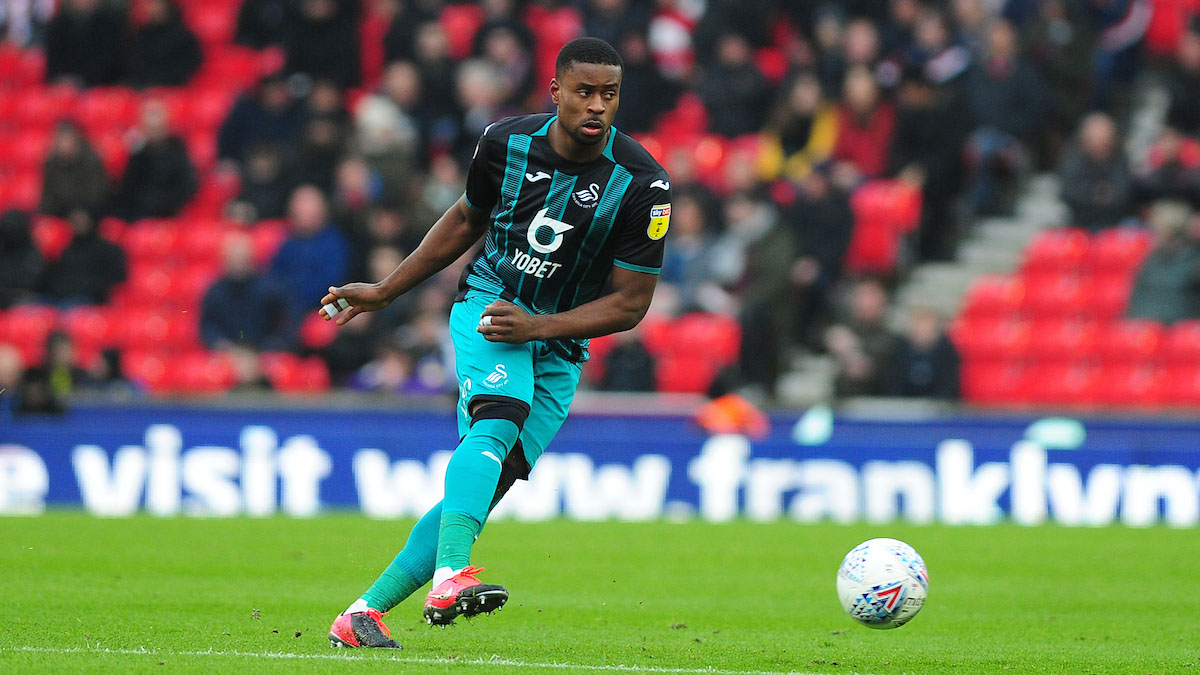 Not that football was ever above education in the order of importance.
Born in the Ivory Coast, Addji Keaninkin Marc-Israel Guehi – to give his full name - moved to England aged just one, with his recently-married parents seeking a new life away from West Africa.
"Football wasn't something that was pursued as a family," he says. "It wasn't the main goal, it was more something for me to do and enjoy as a kid. Education was front of the queue, but football made its way to the front as I got older.
"I started at Cray Wanderers at the age of six and the coach there was a scout for Chelsea. He took me to Chelsea and I've gone through the different age groups ever since.
"I remember people from Chelsea coming to my house to reassure my parents that everything would be okay and it would be enjoyable for me.
"Even at that point, I didn't get carried away with it. I just enjoyed playing football and thought nothing more of it.
"It wasn't until I got to about 15 where I thought 'you know what, there is an opportunity here to make a living out of this.'
"I never had amazing luxuries growing up so I looked at this as a blessing, but the people around me ensure I kept my feet on the ground, and I'm thankful for that."
A grounded, humble person, Guehi is a 19-year-old who has maturity in bucketloads.
He has captained England at the Under-17s European Championship finals, and scored as they went on to win the World Cup a few months later.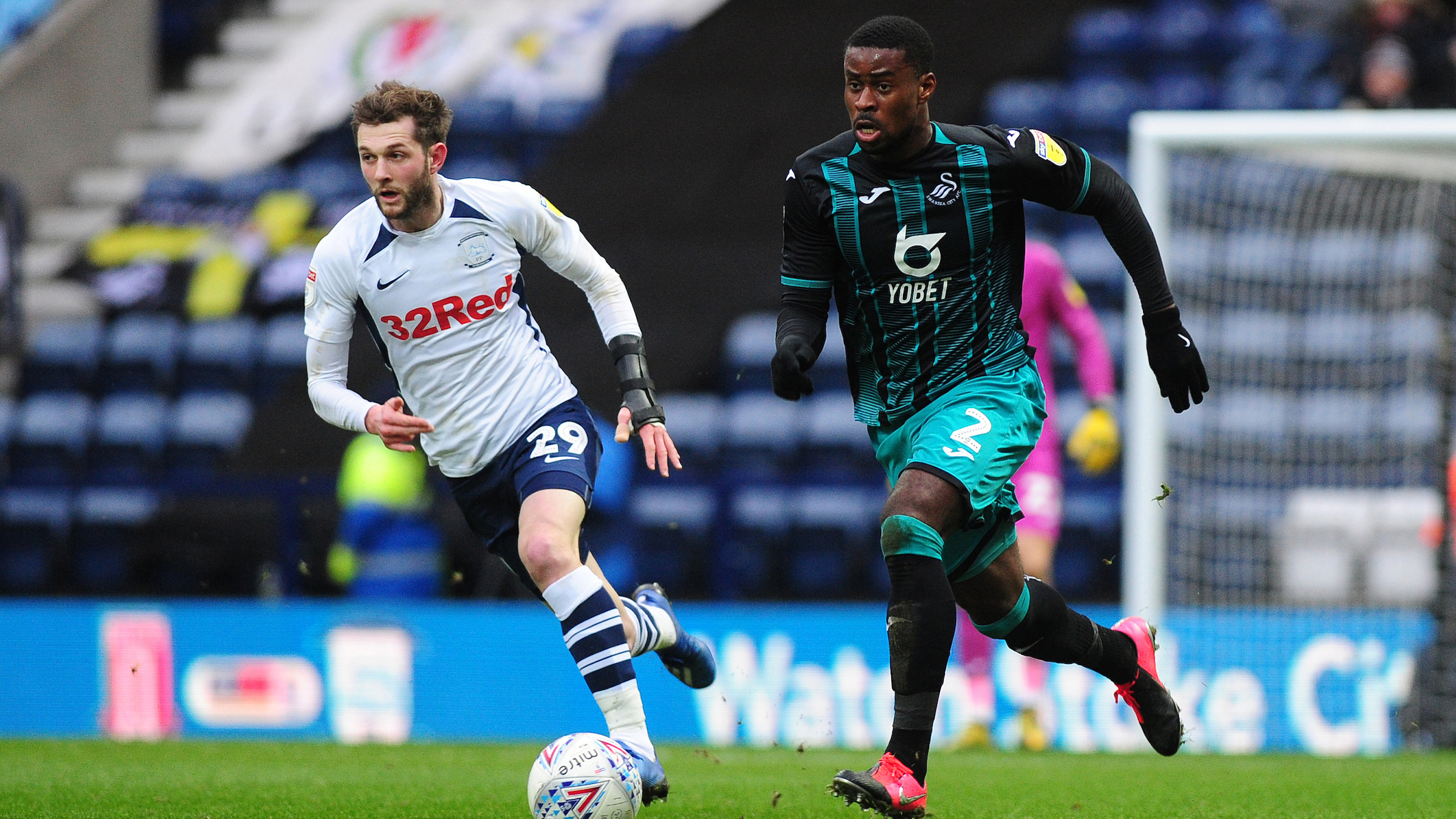 He was also part of Chelsea's youth side as they completed a remarkable quadruple.
It would be easy for a young footballer to get carried away. Not a problem here, though.
From learning his trade at a young age, Guehi has benefited from being in the presence of Chelsea greats during his time progressing up the ranks.
At Chelsea's Cobham Training Complex, the defender would soak up every conversation with any senior player and take confidence from being watched by them in training.
"When we were younger we would see the likes of John Terry, Didier Drogba and Frank Lampard," he recalls. "They were great with us and would sometimes watch games. They would also interact with us and our parents and that was a big inspiration seeing big stars like that.
"At Cobham there is an academy building and about 20 steps away is the first-team building.
"I'm still an academy player there but going to train with the first team was a fantastic experience.
"It's nice to be in that environment and it inspires you to achieve more and earn a permanent place in the first-team building.
"As a youngster in the academy, having a winning mentality is an instinct. The way you train and conduct yourself, it is engrained in you."
Aside from his glory at youth level, Guehi made two appearances for Chelsea's first-team this season in the Carabao Cup under Lampard – another to have spent time on loan with the Swans during the early part of his career.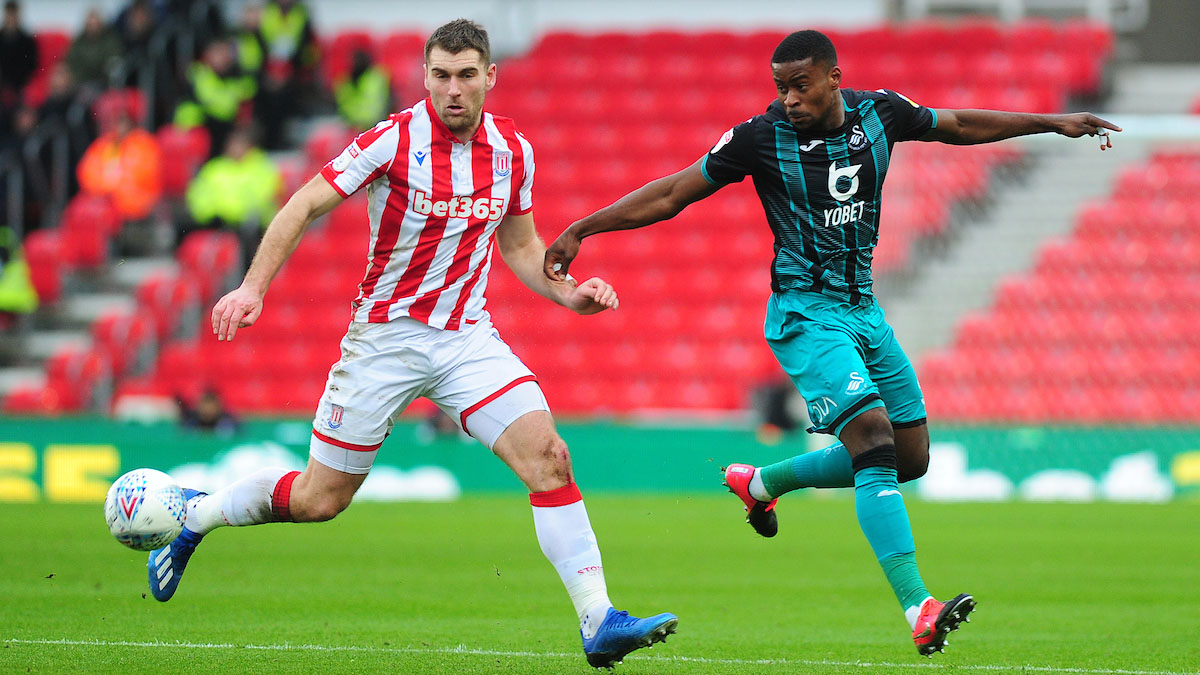 Now he finds himself under the wing of another familiar face – Steve Cooper.
The mentioning of the Swans head coach's name brings an instant smile to Guehi's face. And, as he recalls, a simple yet effective team talk which led to his finest hour so far.
"I remember the team talk like it was yesterday. The gaffer made it sound so simple to us," he reminisces.
"We had been 2-0 down in the World Cup final but Rhian scored before half-time to make it 2-1. We thought we were going to get a roasting because we were losing again to Spain in a final, and there was the danger of us blowing it.
"But the gaffer came in unbelievably calm and said 'lads, you're doing really well. Don't change a thing, keep believing and keep playing the way you are and we'll win.'
"You know, just hearing that, it erased any form of doubt in our minds. It sounds quite simple, but he had the calmness and could see that all we needed was a simple reassurance. That's good coaching.
"Just months earlier we had lost to Spain in the final of the Euros, and I was captain. For any player to captain their country is the ultimate honour.
"The Euros were an amazing experience for us all, despite losing the final. In football you have to experience setbacks in order to grow.
"If it wasn't for that moment then it would not have led us to what was to come in the future. It wouldn't have made us into the resilient characters we are today.
"It made us stronger as a team and as individuals.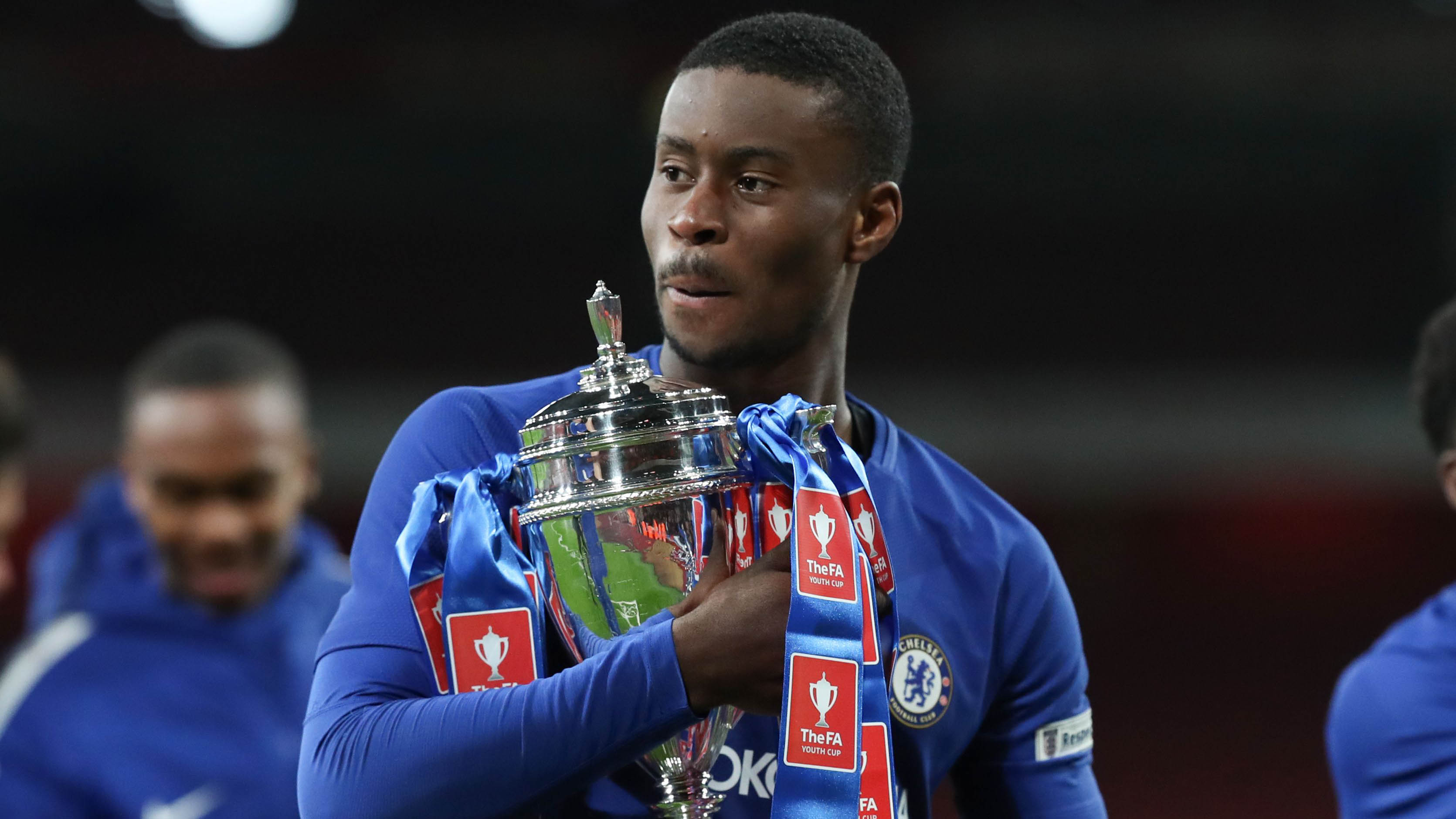 "It was destiny. It is very unlikely that you play the final of a major tournament against the same team just months after losing one to them.
"Scoring in the final too was incredible. How often do you do that in a World Cup final?
"My sister actually called me the day before to say I would score. The goal came on my father's birthday too, so it was definitely destiny."
So now for the next chapter. Life on loan at Swansea City.
"It's great that myself, Rhian and Conor are all here at Swansea," says Guehi. Of course, coming to a place that is unknown to you, it helps to have some familiar faces around.
"Having the gaffer here too was a big attraction. Working under him at club level is similar to how it was on an international level.
"We are young players still trying to develop and prove ourselves, and he's trying to get the best out of us.
"A big difference from academy football is that in first-team football you must win. And, as it is at Chelsea, the idea here is to win by using our identity and playing style.
"It has already been a great experience for us and we've all enjoyed getting to know our new team-mates on and off the field.
"The important thing when you arrive at a new club – whether that's on loan or permanently - is that you feel like this is your club now and you're going to give your all, and that's how I feel.
"The environment here is perfect for me to learn and develop.
"It's very different to life in London. It's quiet, I'm living on my own for the first time which is good, and the people here are very nice.
"I want to get as many games under my belt and gain experience, but the main thing is to win. That's what we all want."