In the Spotlight | Wayne Routledge
27th October 2019
In The Spotlight
Wayne Routledge is the sort of man who, when he talks, people pay close attention.
The experienced winger, now in his ninth season with Swansea City, has just about seen it all during a career fast approaching its 19th year.
The 34-year-old is a quietly spoken, thoughtful person. Listening to his thoughts and insights into the game are rarely anything less than fascinating.
So ask him how he would sum up a South Wales derby to his younger team-mates, and there is a pregnant pause as he ponders the question.
His answer is one word: "Fireworks".
Of the players who take to the field this lunchtime, Routledge is among those best-placed to know.
Indeed, over the two squads there are just three players who have experienced the fire and passion in evidence whenever Swansea and Cardiff lock horns.
That trio all reside in the Swansea dressing room, with Routledge, Nathan Dyer and Declan John the men in question.
Routledge is not given to hyperbole but, when you have a fixture with 107 years of history and 107 instalments already in the books, he makes no bones about what is at stake when the local rivals clash.
"Every derby is different, with its own character, including this one. This is almost like a national derby because of the profile it has in Wales," he says.
"It's Swansea and Cardiff, and it's a big occasion. There is no getting away from that, or beating around the bush about it.
"If there is any game that means more than three points, it is this one.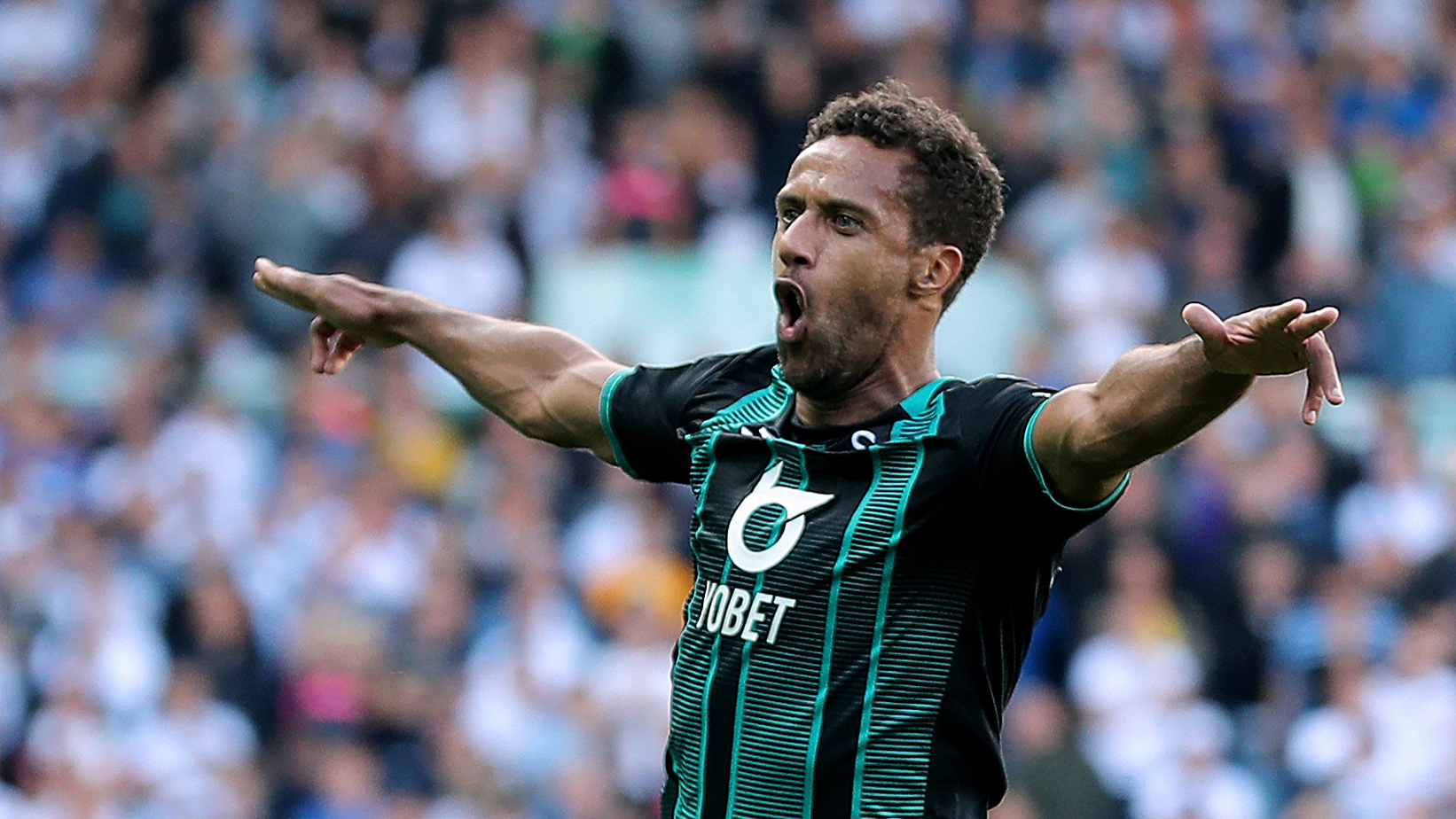 "It's a cliché to say you take it game by game, and one at a time. But, at the back of your mind, there is always that knowledge of the importance of the Cardiff game.
"In the context of a season, being at home, it means more.
"Last time we played them it was in the Premier League. We won 3-0, we did the job and it was a great day.
"We saw what it meant to everybody to win that game, especially with the position we were in at the time. It meant a little bit more.
"But I can tell you, we all know what it means. The players, the staff, the fans… I think everyone in Wales knows what this game means."
Routledge has featured for both clubs in this fixture, but there is no doubting his most memorable contribution came in a Swansea jersey.
When the sides last met in February 2014, it was Routledge who broke the deadlock, capitalising on a wonderful pass from Pablo Hernandez – who had only been on the field a matter of seconds – to fire Garry Monk's side into the lead.
Old pal Nathan Dyer added the second with a header, before Wilfried Bony powered an unstoppable header into the roof of the net.
It was Swansea's biggest win in the fixture since Christmas Eve 1949, and came at the end of a week where Monk had been placed in charge following the departure of Michael Laudrup.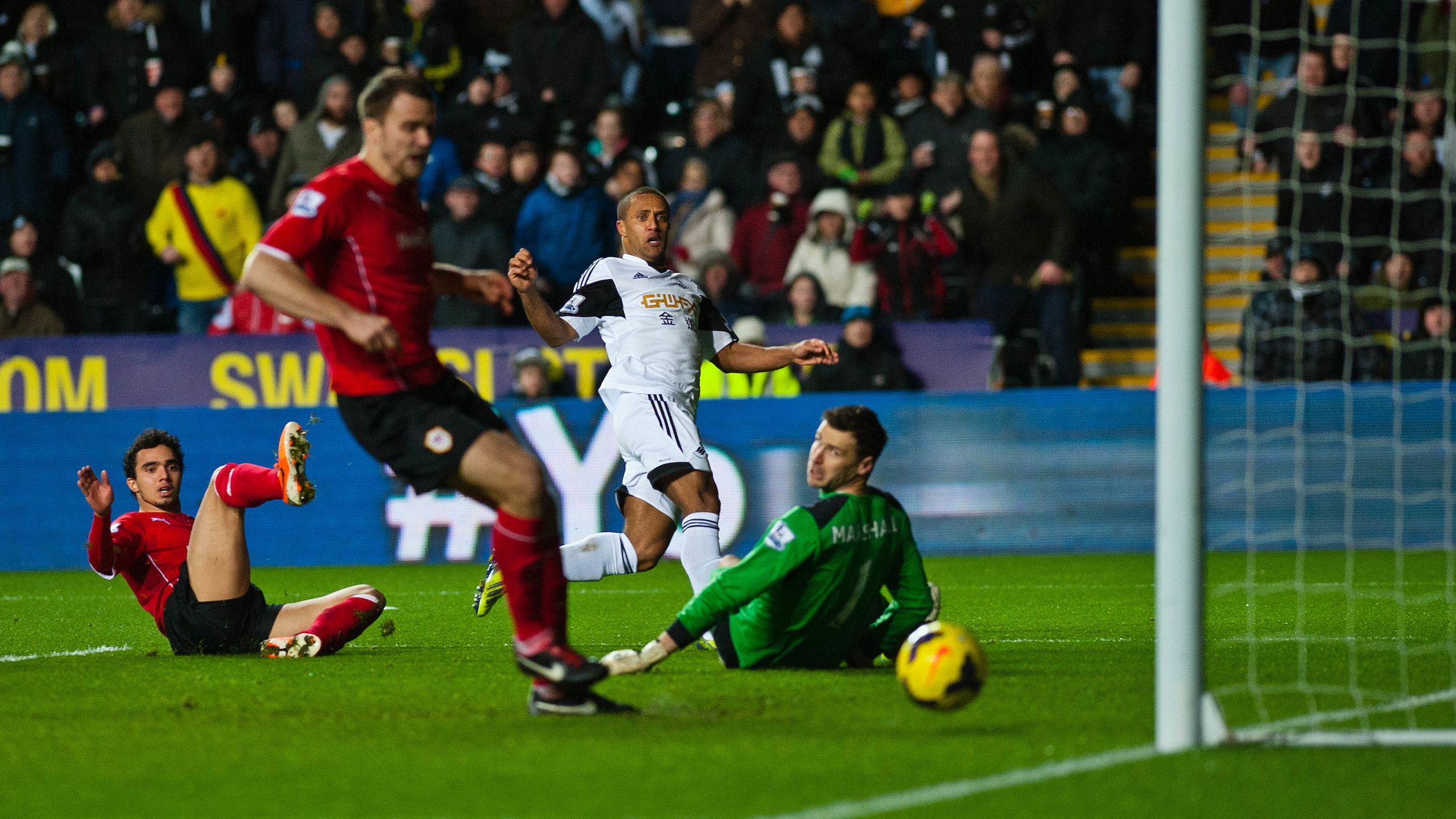 It was an emotionally charged occasion, exemplified by captain Ashley Williams nearly knocking Monk of his feet as he celebrated on the touchline.
And, having lost the reverse fixture, the Swans were desperate to avoid becoming the first side to lose both league fixtures in the same campaign.
"The memory I have of that day is scoring the goal and winning, but more than that was just the impression that everyone was at it right from the start," said Routledge.
"It was Monk's first game, and the fact he had been given his chance told you that things had not been going too well before that.
"Everyone was fully aware of what was at stake, you can talk about a new manager bounce but we were just absolutely at it as a team. We got what we deserved that day.
"There was a lot on the line.
"You don't want to be the first side to lose a league double in the fixture. We had played at Cardiff City Stadium earlier in the season, we had lost and we did not give a performance.
"We had to right that wrong at the Liberty.
"If everyone is at it, you have a chance. If you take those chances you are probably going to win.
"I remember the goal. Pablo is a very talented player and that is clear to see in what he is doing now.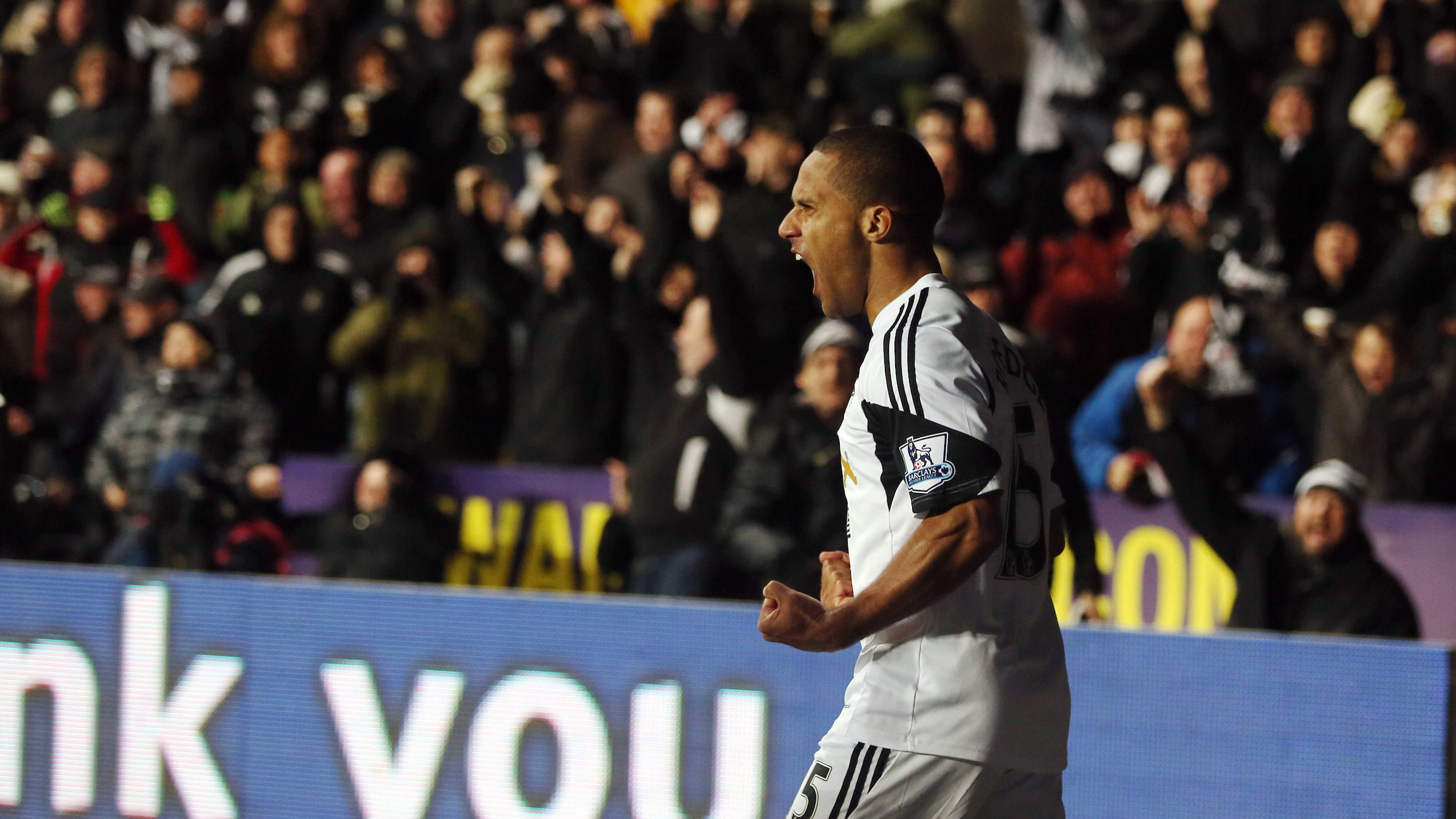 "His vision to see the pass, and the unbelievable weight of the pass… I can remember just taking it perfectly into my feet and finding the far corner. The rest is history."
It certainly is, but Routledge is also aware of how painful derby-day defeats can be.
And he spoke of the different emotions that run through the mind when the outcome is not the desired one.
He said: "It's difficult when you lose. You can lose any game, of course, but there are some games you lose and you will sit down and say to yourself 'How? Why? What could we have done differently?'
"With a derby that is even worse, those emotions are intensified by a thousand.
"So, you just have to be on the winning team, by hook or by crook."
Routledge has had to bide his time for first-team action so far this season, with an injury picked up just before the start of the campaign coming at a bad time.
He has the one league start to his name so far this term, but it would be unfair to say he has not had an impact.
After all, this is the man who scored the late winner to give the Swans a first win at Elland Road in 70 years, sparking pandemonium among the away fans on that August day in Leeds.
"It was frustrating to have that happen before the start of the season, but that's what a squad is there for," said Routledge.
"We started off really well, which made it tough to get back in the side. So, when that happens, you have to have the right attitude and work really hard to get yourself in a position to be selected.
"Scoring at Leeds was special. It was actually the first time I had played there, so to come off the bench and score that goal was very special.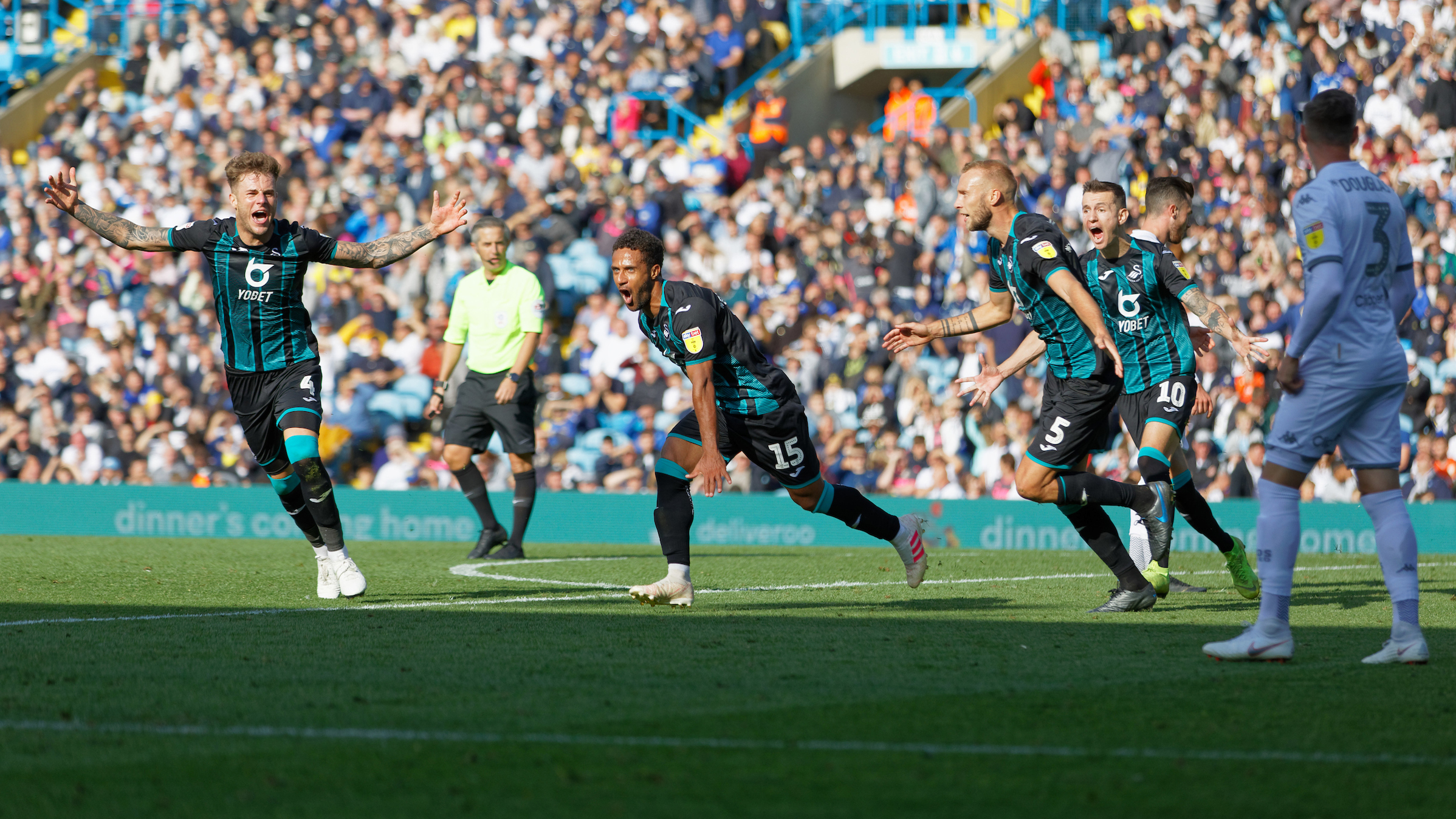 "I am just enjoying being around the boys. The training we do, and the work we put in, you would have to see it to believe it.
"The work we do is of a real, high standard. It does not always come out, but it's pretty special when it does and I love being a part of it.
"It's early days. All the staff have been great, they go about their work really well and are easy to approach."
Swansea have not been able to build on that bright start in the manner they would have wished to, and the midweek defeat to an impressive Brentford side was a third home reverse in four games.
This comes on the back of an incredible run at the Liberty, where no Championship side had won in 2019 until Nottingham Forest edged to a 1-0 success in September.
While disappointing, there will inevitably be highs and lows over the course of what is a gruelling 46-game campaign and the tightly-packed nature of the Championship table just highlights how closely-matched a number of teams in the second tier are.
But Routledge knows that such sequences have to be snapped sooner rather than later, particularly with Swansea's strong start to the season – giving Cooper the best commencement to the tenure of a head coach or manager in club history – having had them among the Championship's early pacesetters.
"I realise it can sound like players are always saying the same things, but it is important to show resilience and respond," he says.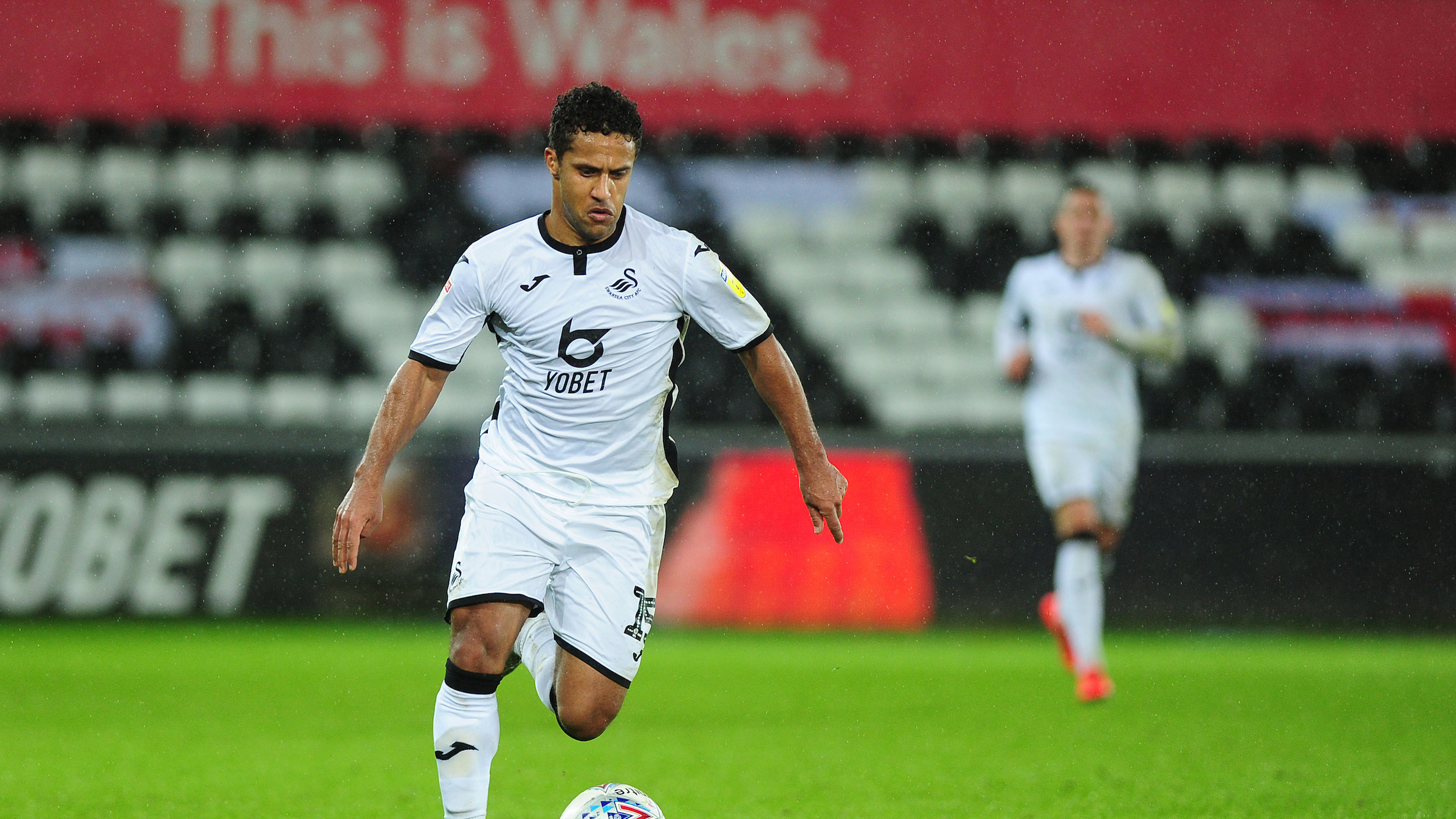 "It is frustrating, not only for the supporters, but for the boys as well.
"We have had games where we have put ourselves in a good position and we have let points slip away.
"Towards the end of a season, things like that can become crucial.
"It's something we need to address as a team and get better at."
Starting that process with a derby win would be ideal, as Routledge himself knows so well.