Swansea City great Wayne Routledge reflects on his career after retirement
12th October 2021
Club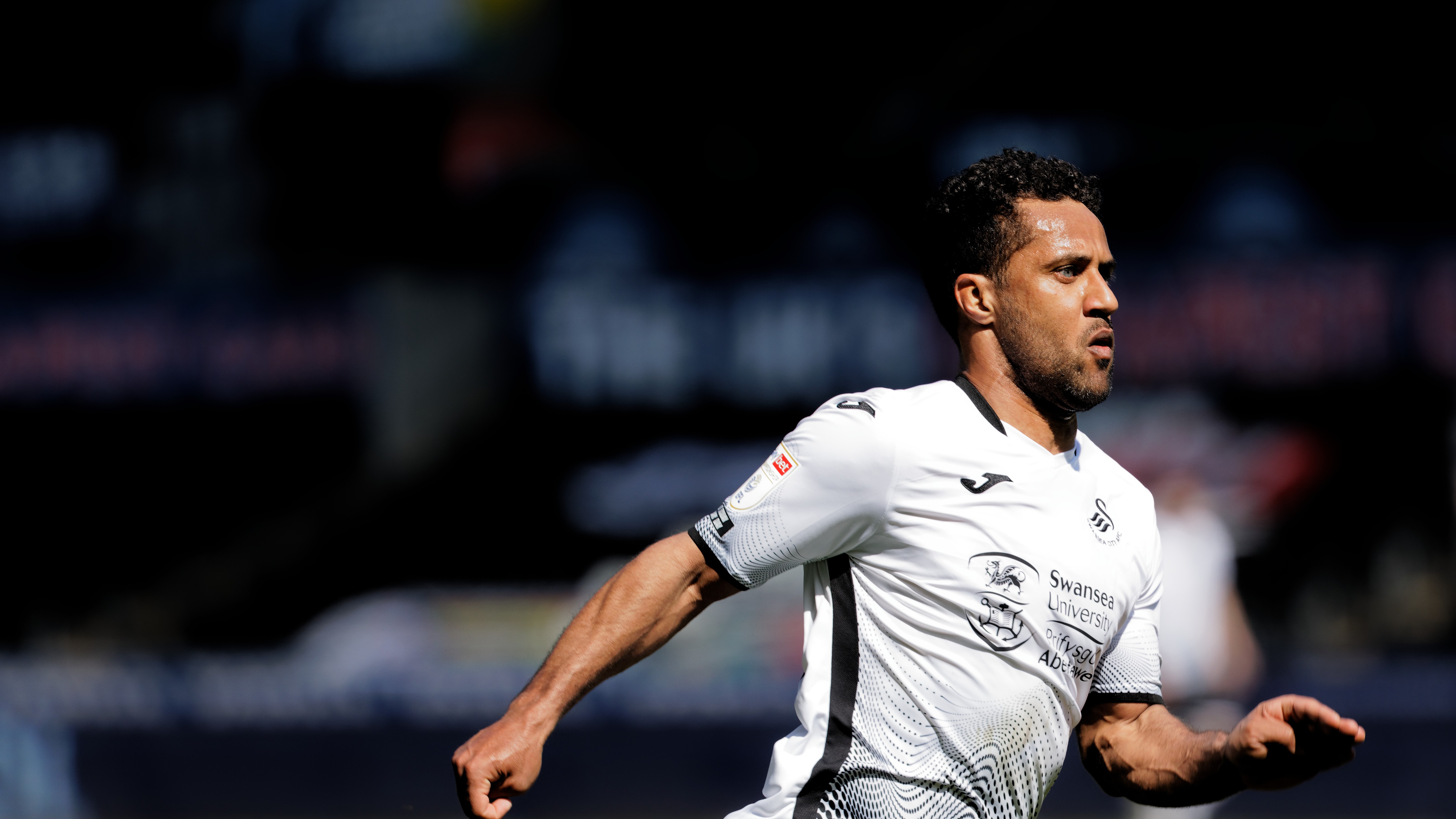 Swansea City great Wayne Routledge has brought down the curtain on a superb career spanning 20 years, including 10 years with the Swans.  
The much-loved and respected forward joined the Swans from Newcastle in 2011 ahead of the club's maiden Premier League campaign and went on to make 305 appearances for the club, scoring 33 goals.
One of the club's finest servants of recent years, Routledge confirmed his departure from the playing staff in SA1 in August and has now decided to hang up his boots.
 "I think the hardest part is actually leaving this place, I've made friends for life, unbelievable memories and also now I have a beautiful family. To leave this place was the hardest decision," explained Routledge as he looked back on his decade in the city.
"I think the biggest factor of it is that my kids are of an age now where they need to be around their family, so that's kind of dictated it.
"My eldest is going into GCSE year, my little girl is going into her first year of school and my little boy is in that stage where he's going to start school.
"They need to be settled in a place where they can actually grow up and be around their family.
"To be honest with you, I haven't truly decided what is coming next yet.
"The club have been great with me, and I'll be doing a couple of bits and pieces in capacity here so that's great. But long term, I haven't fully decided yet."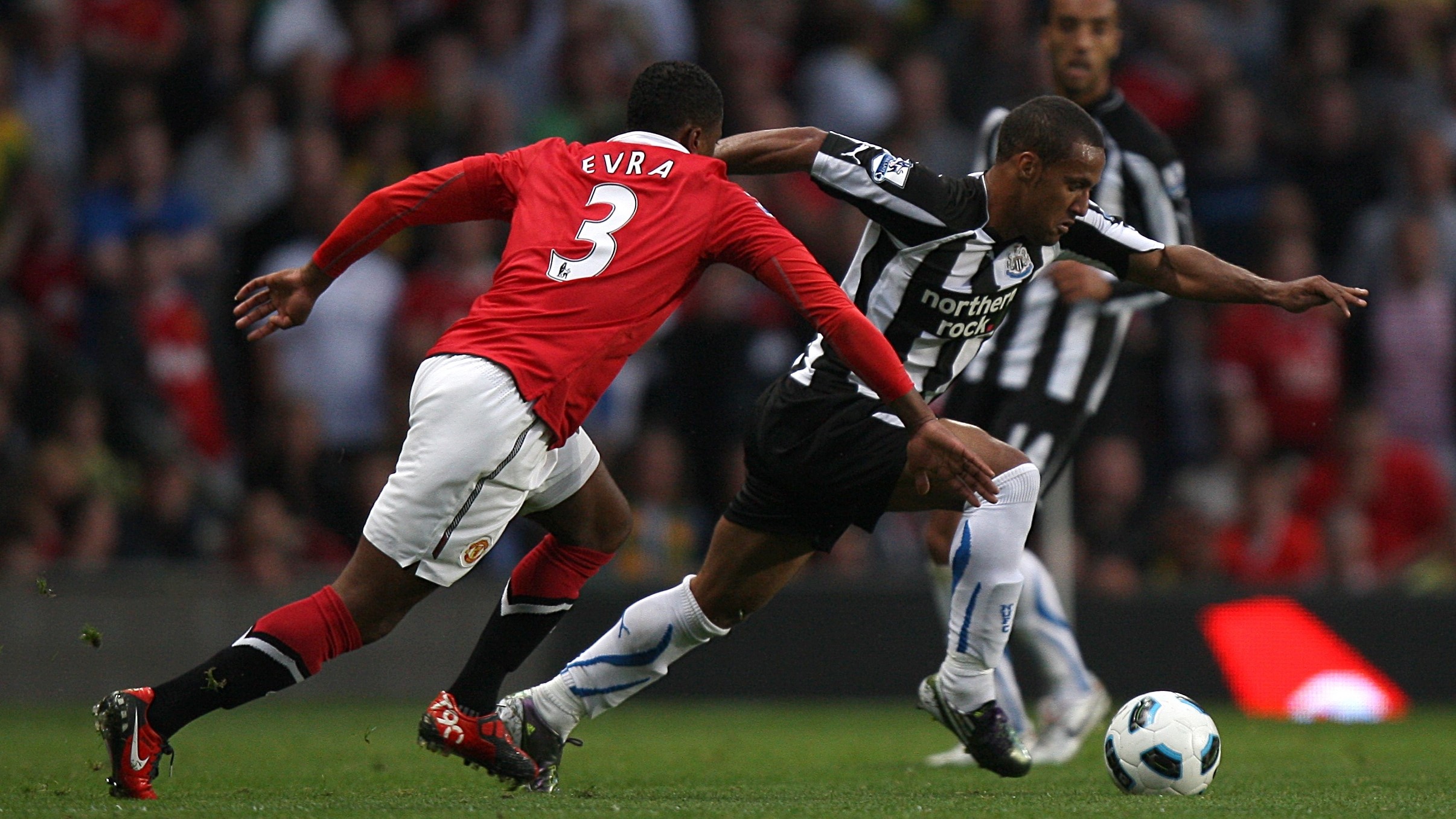 Routledge had a fairly nomadic career before finding Swansea, with spells at eight different clubs in 10 years.
Coming to prominence at boyhood club Crystal Palace, Routledge made over 100 league appearances before making a £1.25 million move to Tottenham Hotspur in 2005.
He found it difficult to break into the Spurs side, however, and spent time on loan at Portsmouth and Fulham before signing for Aston Villa in 2008. After a stint on loan at Cardiff, he joined Queens Park Rangers on a permanent deal.
Routledge's impressive form for the Hoops saw him join Newcastle in 2010 but after a spell back on loan at Loftus Road, he made arguably the best move of his career.
Routledge became a Jack and found himself in an environment and a city that had everything he needed, and he felt had previously been missing.
"Before I came here, I was a bit here, there, and everywhere and then I came here and found a way of football that suited me, found a place that loved having me here, found a place that I loved being at and it all clicked," Routledge recalls fondly.
Since then, he has evolved as both a player and a person, making an impressive impact both on and off the pitch and leaving an indelible mark on the club.
"I've done so much in the time I've been here; I wouldn't even be able to list it all," he added.
"When I look back I'm just grateful that the club came in for me, took a lot of time out to actually sign me and get me here.
"I'm just thankful that I found Swansea and Swansea found me."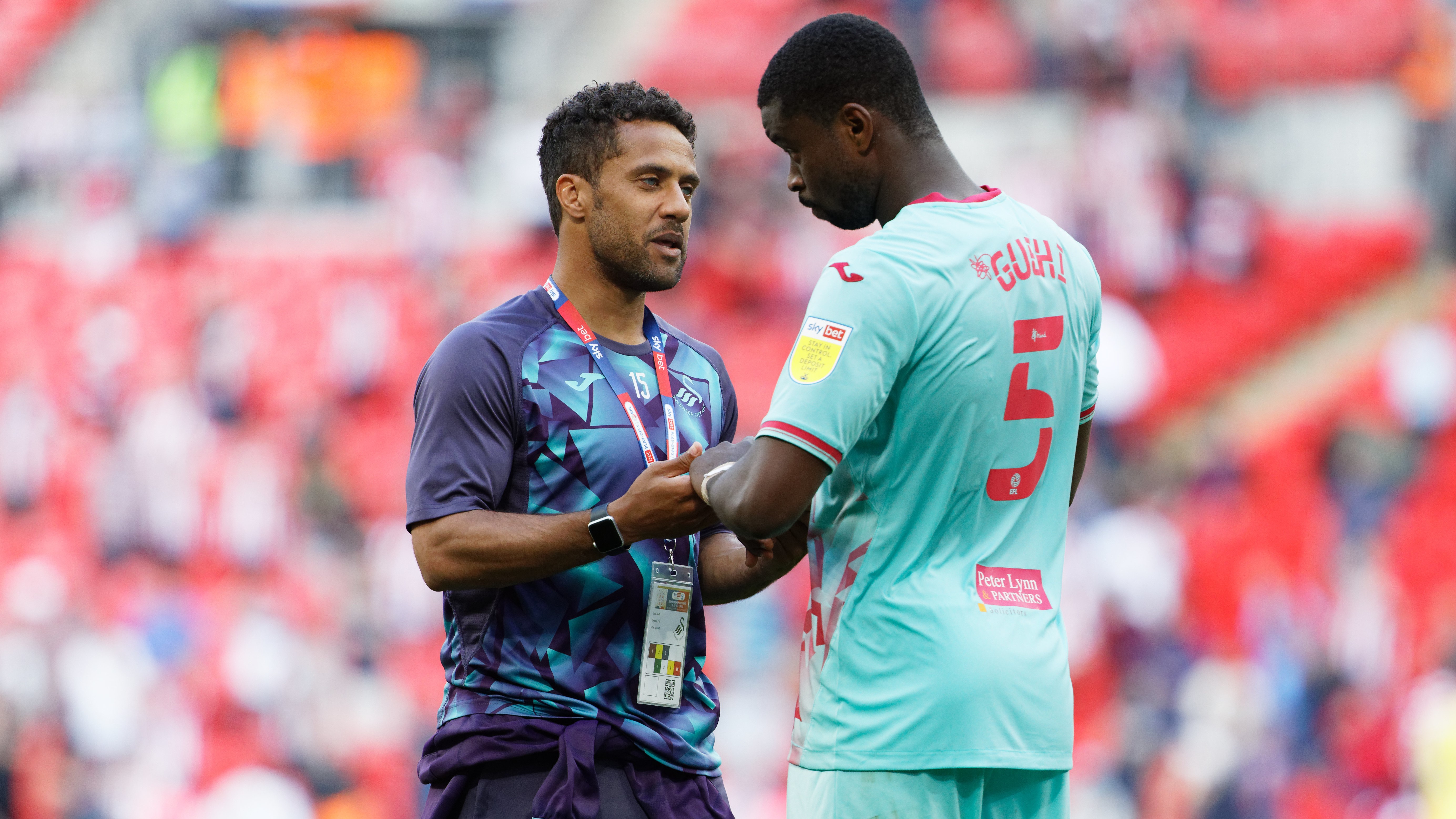 Upon his arrival, despite his 10 years of experience in the footballing world, Routledge would look up to the senior figures at the Swans - including the likes of Leon Britton, Garry Monk and Alan Tate - who all lived and breathed the club and knew what it meant to be a Jack.
In recent years a role reversal saw Routledge become that pillar of support for younger members of the squad, with numerous youngsters noting the support of Routledge as a factor in their career progression.
"When I look back now, it is a nice feeling when you see young players that come in with talent, to actually help them and give them a bit of guidance," smiled Routledge.
"They get their rewards, and you get to see them blossom and everyone's happy. It's been nice to transition into that role."
The decade of service in Swansea has also served as a learning process for Routledge, enabling him to learn from the likes of Brendan Rodgers and Michael Laudrup and re-educate himself on the beautiful game.
"When I came here, I played a certain way and obviously working under the managers that I have worked under here, I've learnt how to play a game that nobody actually knows how to perfect," he said.
"There are so many ways of playing it but different styles, different mannerisms, different tempos, different structures, you pick up a lot along the way.
"I feel like I've definitely done that, and I've definitely learnt how to play football how I feel the right way."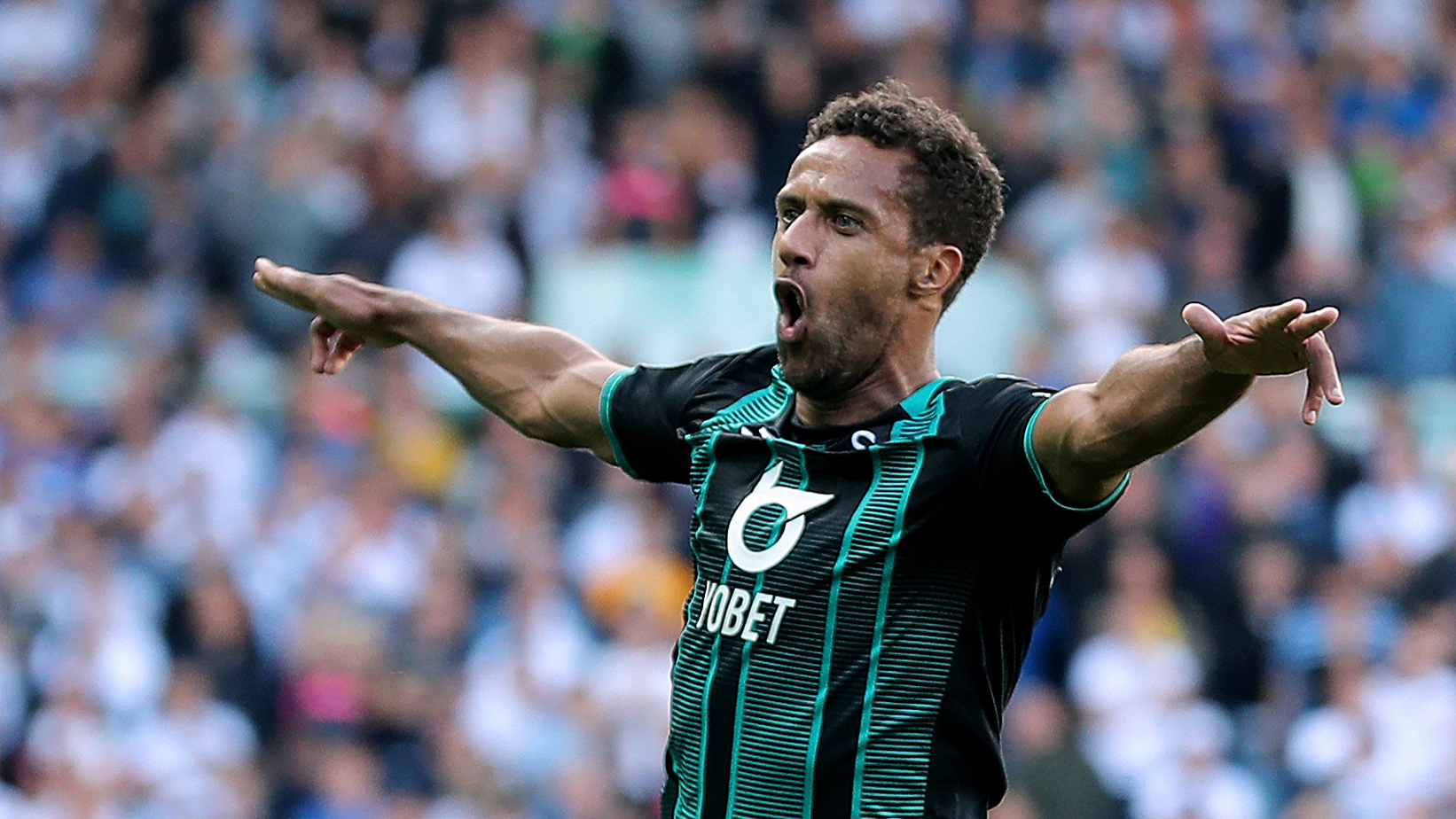 Initially a winger, in recent years Routledge has adapted to ensure he was able to support the team in any way possible, playing as a striker, a false nine and a right-back.
He acknowledges that versatility came easier with the advantage of experience, and his knowledge and understanding of the game have grown simultaneously.
"When you're younger and play through youth systems and academies, they sometimes put you in positions that take you out of your comfort zone, to obviously try to bring you on and give you an understanding of what dictates certain positions and how to help you in your game where you actually play," explains Routledge.
"I feel that with the amount of years and the amount of games I've played of football as well as training sessions, you pick up so many things and that's helped me adapt playing wherever the manager wants you to play with still giving everything you've got and helping the team in the same instance. I've definitely learnt that here."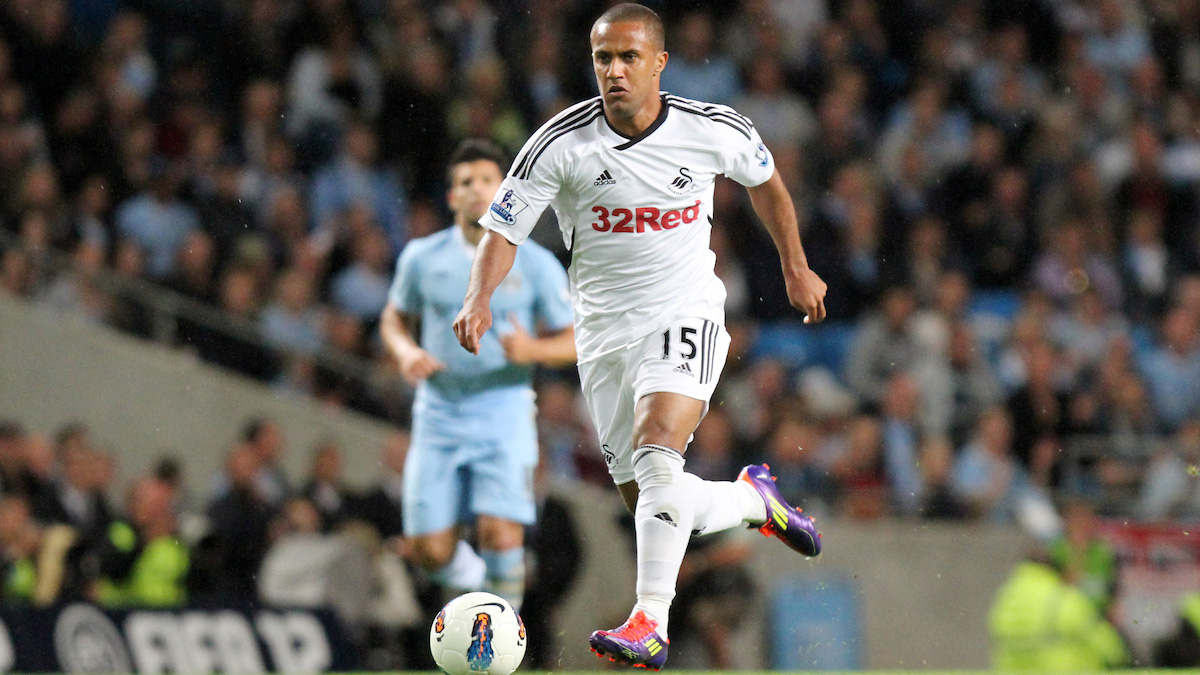 While the time may be to reflect on the end of a journey, it's worth taking a moment to consider where it all started for Routledge at Swansea. 
On 15 August 2011, the focus of the world's media was centred on one debutant at the Etihad Stadium as £38 million pound signing Sergio Aguero kicked off his Manchester City career but few could have predicted the impact one 65th minute substitute would make for the visitors over the next 10 years.
Just 11 days into life as a Swan, Routledge made his competitive Swansea debut in the club's maiden fixture in the Premier League, a 4-0 defeat at the hands of Manchester City.
"I was able to settle in very quickly because the boys were just the boys, they were just this group that were hungry," remembers Routledge.
"A lot of the players hadn't been in the Premier League before, and they just wanted to show what they can do and not be overawed or shown up by Premier League players.
"I had a conversation with Brendan before I came here and the idea was to put me in the number 10 position, obviously it didn't turn out that way, but you have to learn and adapt and that's what I did.
"That's what a lot of the boys did that year and a lot of the boys thrived off it. It was a great year."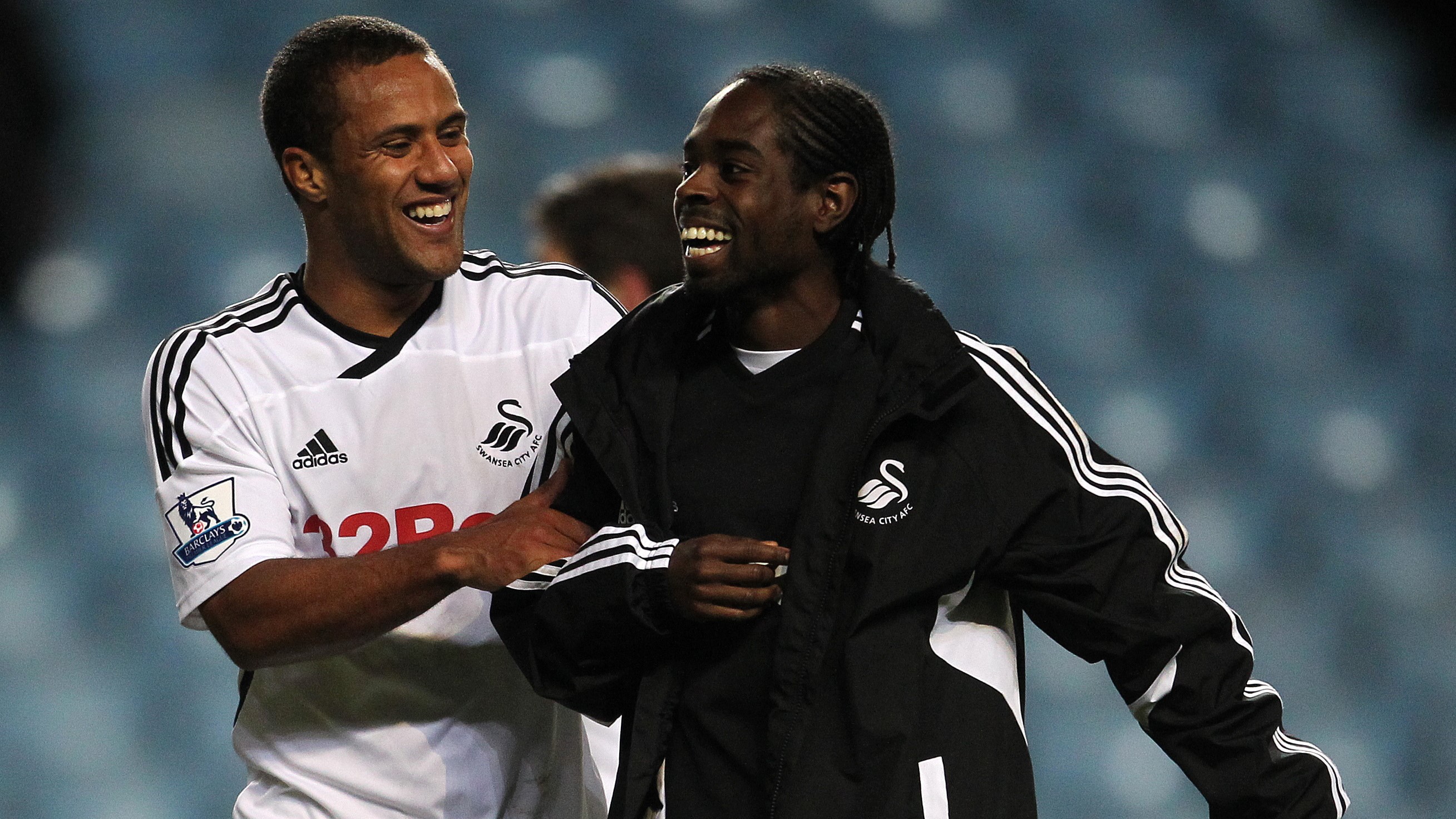 Flash forward to January 2012. The Swans travelled to Villa Park with the aim of three points as they searched for their first away win in the Premier League. The fixture marked Routledge's 116th match in the division but he was still in quest of a first Premier League goal.
The Swans were already one goal to the good when Routledge picked up possession on the left before driving forward and squaring the ball to Danny Graham.
Graham unleashed a shot at goal which rebounded off the woodwork into the path of the winger, who fired home his first Premier League goal low into the far corner, ironically with his left foot.
"It was crazy, even when you say it, I've played that many games, not to score in all of them just doesn't seem right," he says.
"But I guess if you look at that, it's games at how many different clubs, how many appearances where I've come off the bench. You have to take that into consideration but at the same time, it's still 116 games.
"I remember cutting in on the left, giving it to Danny and it come back off the post, obviously I swung my left foot at it, and it went in.
"You could see from my celebration that the wait was over, it was nice."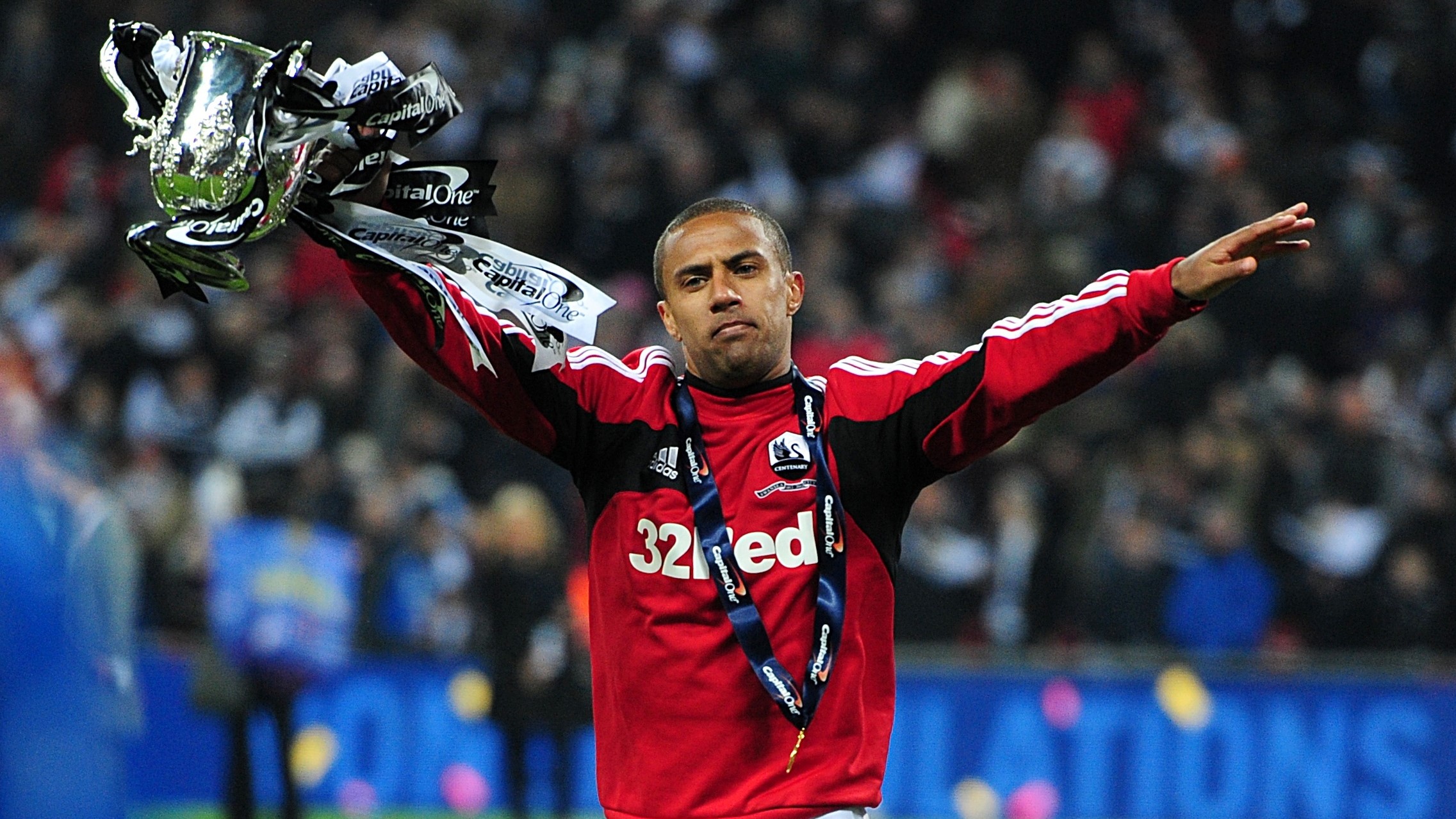 The following season, the club saw the arrival of Michael Laudrup who took charge after the departure of Brendan Rodgers to Liverpool.
The campaign got off to a glittering start as the Swans came out 5-0 victors on a glorious afternoon at one of Routledge's former stomping grounds, Loftus Road. 
A highly successful season, the Swans ended the campaign with silverware in the shape of the League Cup and a ninth place Premier League finish, a truly wonderful campaign marking Swansea City's centenary.
"It was definitely up there. It almost seems surreal because I say to a lot of the boys in football now that when you're in the moment it just seems normal but when you look back, it's incredible," reflected Routledge.
"To achieve what we achieved, you look back on it now and it's just like 'Wow, we did that!'
"Even to see what it meant to people here, when we did the bus down the town hall, all the crowds and all the people. It was an incredible time."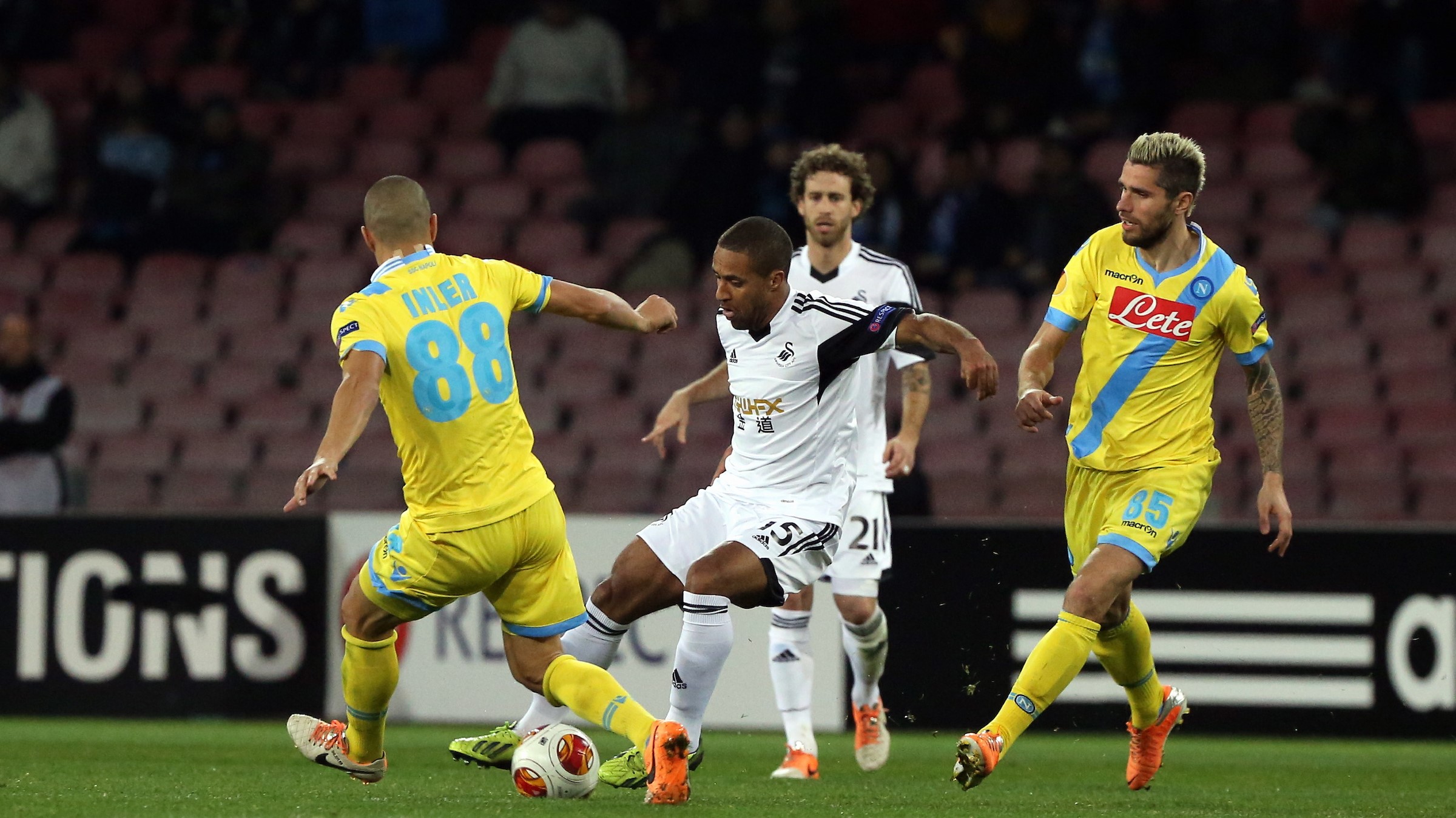 A European journey followed as the Swans competed in the 2013-14 Europa League, the first time the club had competed in Europe since the 1991-92 European Cup Winners' Cup.
Routledge netted three times along the way, including a brace in the home win against Romanian side Petrolul Ploiesti and the only goal in the side's home victory against St Gallen.
"I look back and I never really had a career checklist of what I wanted to do and probably looking back I should have because it might have driven me to do more but it was an unbelievable time," said Routledge.
"Going back at being at St Gallen in the snow and playing at the San Paolo against Napoli, we should have gone through to be honest with you.
"It was an unbelievable time, it was a very tough schedule that gives you a lot of understanding of why the top boys are that top because it is relentless but it was a great time for everybody in and around the city and the squad."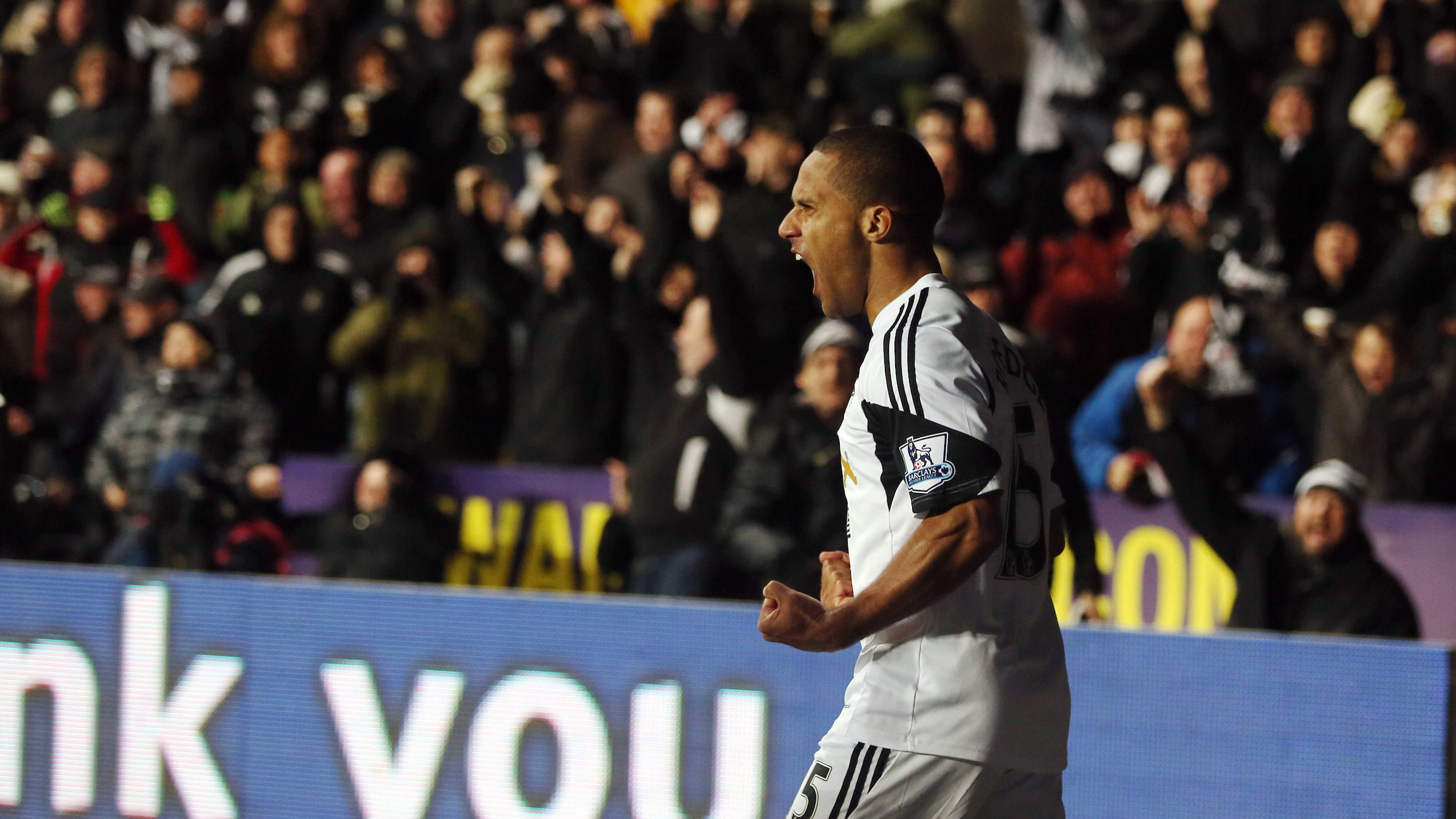 The following season Monk took over the reins in February 2014 with the club facing Cardiff City in a home South Wales derby in his first match in charge, a match that Routledge and his team-mates were determined not to lose whatever the circumstances.
After a goalless first half, the Swans were quick out of the blocks after the restart as Pablo Hernandez came off the bench to set up Routledge, who found the bottom corner in the 47th minute. The Swans went on to win 3-0, with scorer turning provider after Routledge set up Nathan Dyer for the second before Wilfried Bony wrapped things up.
"We were going through a bit of a rough patch and things weren't going great at that time. We didn't have a great result at their place and then we came back here and we knew, sometimes you just know," he recalls.
"As soon as Pablo put the ball through to me and it went in, I think you can see not only just my emotions but the whole stadium was just incredible.
"From there it was only going to go one way, it was going to be a barrage of us banging down the door and then obviously Nath scores and Bony scores and it was carnage. It was another great day."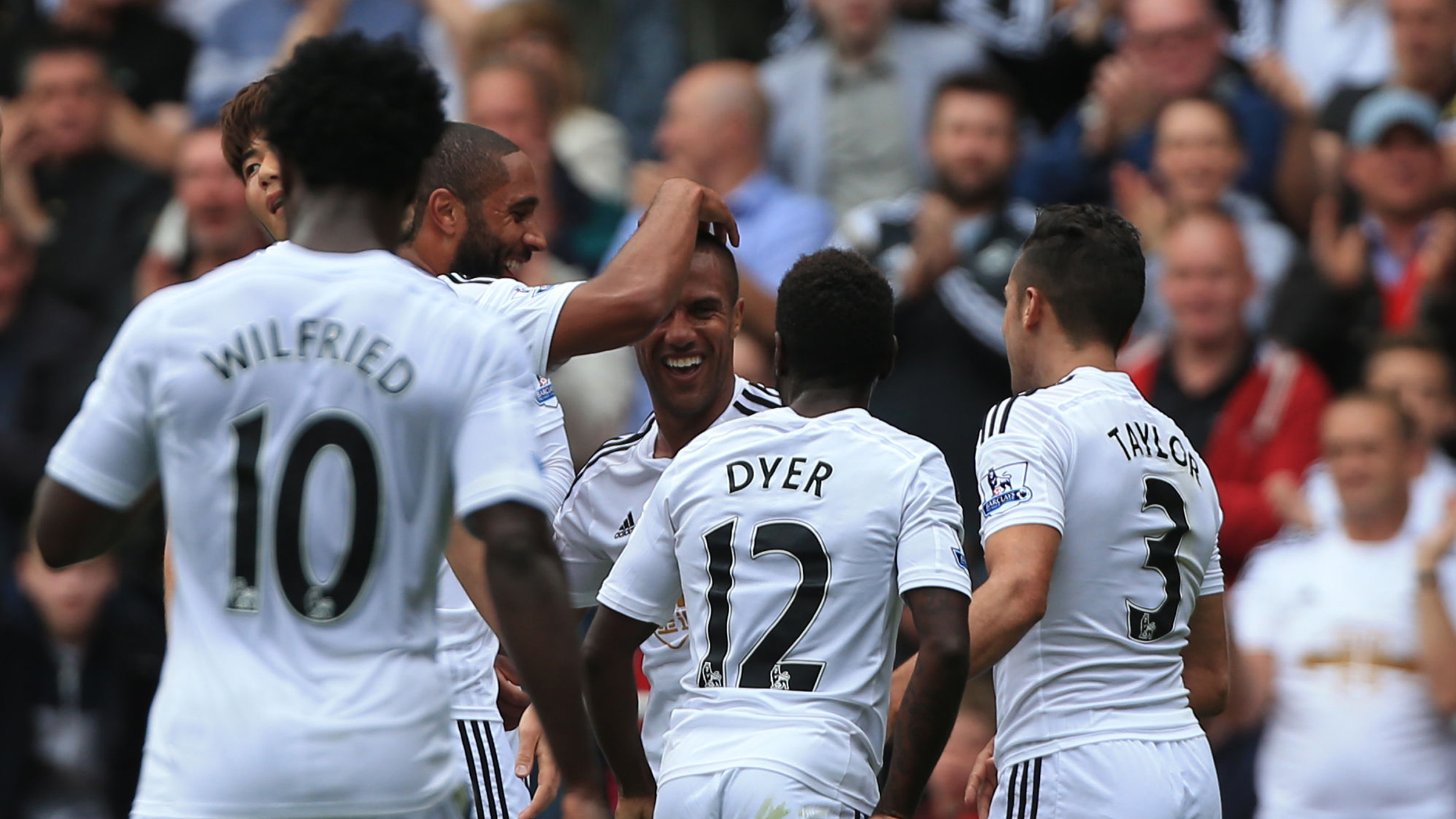 After a challenging campaign, Monk would lead a Swans revival the following term, leading the club to a best-ever Premier League points tally and finish of eighth.
Undoubtedly one of Routledge's most memorable goals came during that 2014-15 season when West Bromwich Albion visited Swansea. A moment of magic saw Routledge find the net with a beautiful acrobatic volley to double the Swans' lead following a Craig Dawson headed clearance.
The stunning strike went on to win the goal of the season award in the club's end of season awards, and has previously been described by Wayne himself as his favourite goal he has ever scored.
"It's the best because I wouldn't be able to do it again!" explained Routledge in a previous interview.
"These days, there are patterns of play and all that, but this was pure instinct.
"Me being me at the time, I thought I would jump in the air like I was Bruce Lee and kick a ball in a certain way that I don't think I could do again.
"The one I scored here against Reading with the outside of my boot was good too and the one that keeps coming to mind is the one when my little boy was born and I scored against Middlesbrough, that meant a lot as well."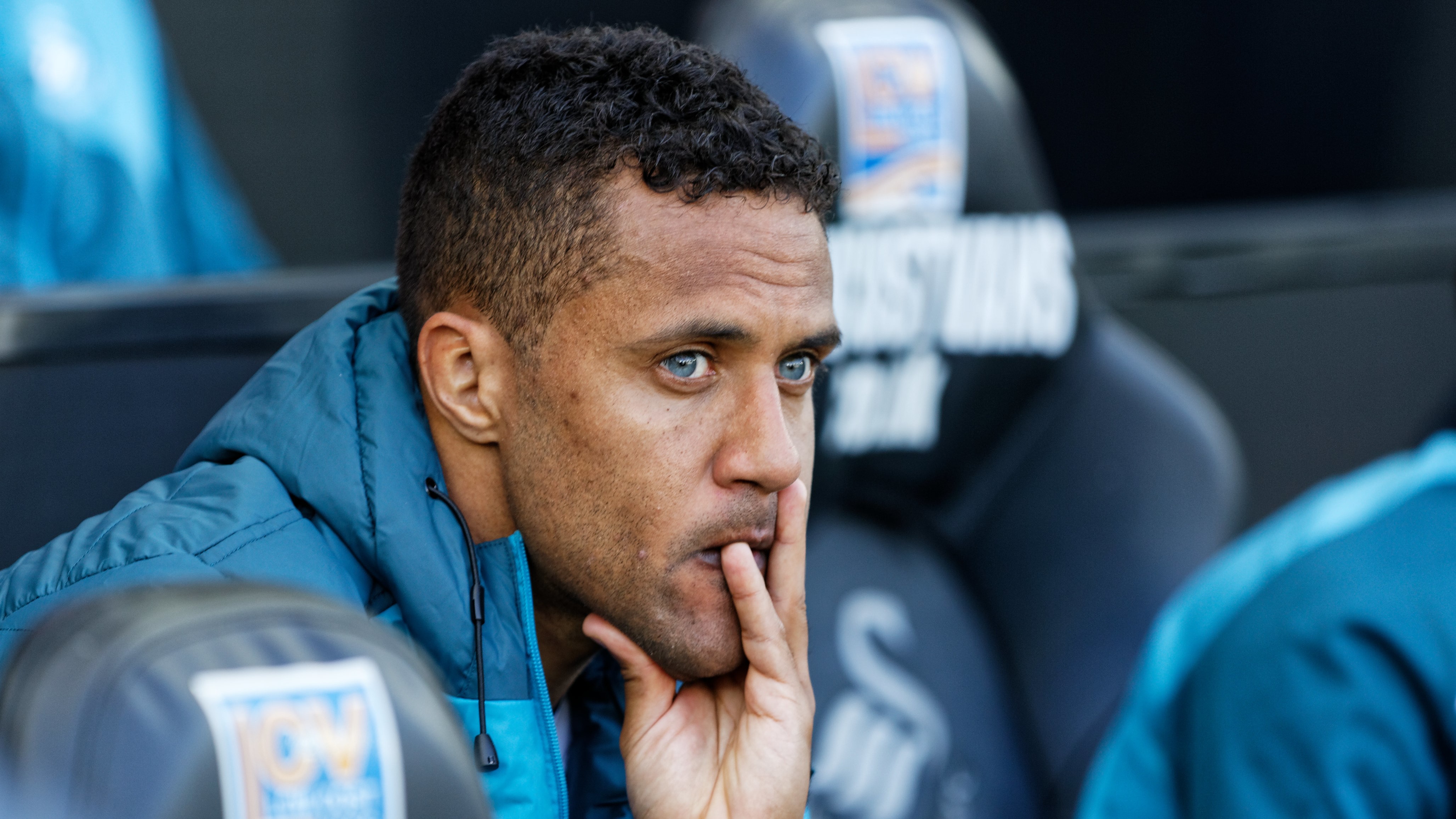 However, after such a successful period, there would be hardships to come.
One of the darker moments of Routledge's career came at the end of the 2017-18 season as the Swans saw a seven-year Premier League stint come to an end following relegation to the Championship.
The effects of relegation rippled throughout the club and city, something that motivated Routledge to fight to give the club the best possible opportunity of returning to the top-flight.
"It was awful. What made it worse was still to this day I don't think we should have got in that position but we did, you've got to hold your hands up; you're relegated because you deserved to be relegated," he remarked.
"We got ourselves in a position and we should have got out of it, it was awful to see what comes with it, the exodus of players, the financial responsibilities that go with it and also what it does in and around the city.
"With Premier League income there is a lot more money generated throughout the city and to see a lot of people struggle without that income coming in is not nice to see.
"That is the whole point of trying to do what we've been doing for the last few years, trying to get back to where we obviously belong. It will come it just takes time."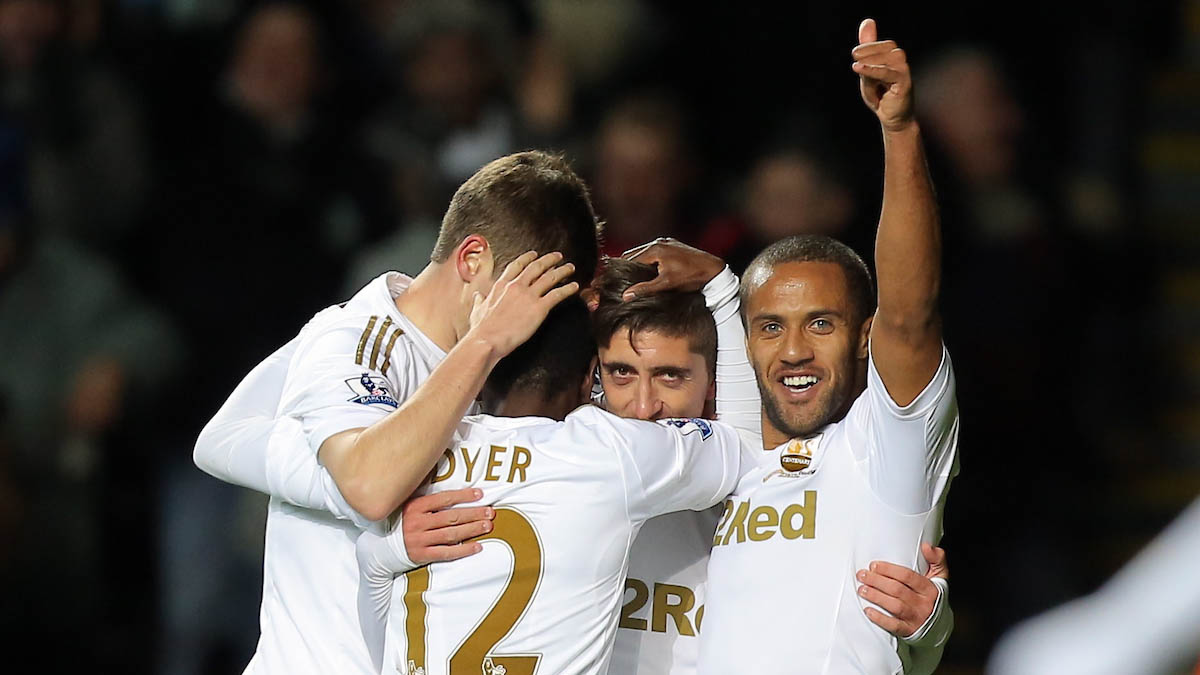 Routledge's love for the club and willingness to give everything for the Swansea shirt was underlined in the 2018-19 season when he, along with Nathan Dyer, removed a clause from his contract to ensure he would play for the club again as they went in pursuit of a return to the Premier League.
"It was difficult. It wasn't just difficult for me, it was a difficult time for both me and Nathan. Nathan had an extra year and I didn't but we were both basically here but we weren't here," he explained.
"Basically there was a clause in my contract that said if I played then I'd get another year on my deal and that was something which wasn't going to happen. I just said 'Can I play?' and they said no and explained why so I said 'Well take it out and let me play.'
"They took it out on the Friday and me and Nath played on the Saturday at Brentford away and the rest is history."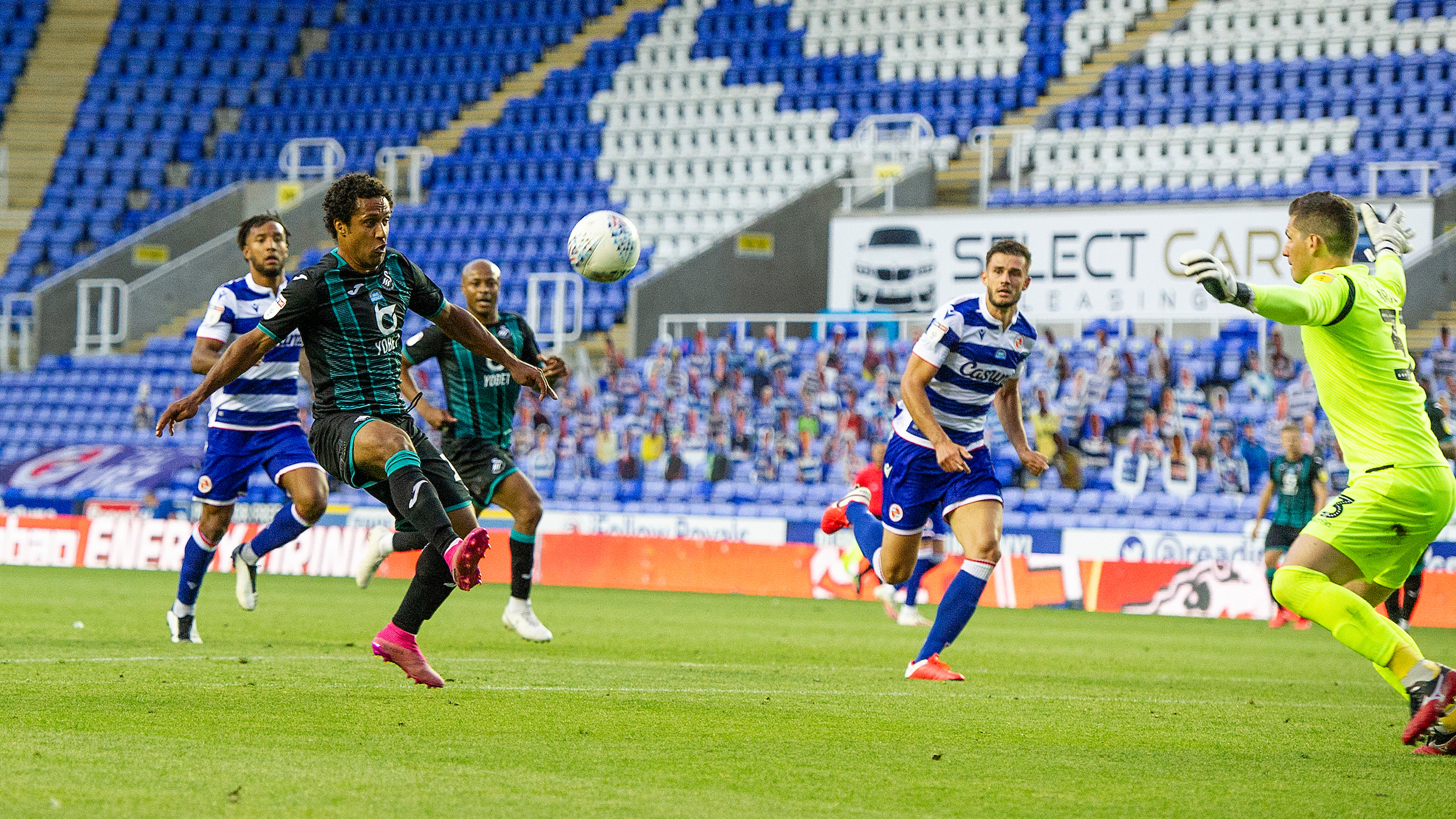 Those efforts to return the club to the top-flight would produce one of the defining moments of Routledge's two-decade career. 
It came on the final day of the regular 2019-20 season at Reading. In dramatic fashion, Routledge netted a brace to help secure a Championship play-off place, with his magnificent lofted finish being voted goal of the season by the Jack Army following the campaign.
"I think they are the moments that define anyone," said Routledge.
"For me, it's the best job in the world to be a footballer but only something like 0.047% of the world can be a footballer.
"You can be a footballer and you can be a footballer that is remembered.
"People are always going to remember that and people are always going to remember the League Cup final, and people are probably always going to remember the crazy, kung-fu, acrobatic goal against West Brom.
"It's defining moments that people will always look back on with fondness that get you that extra reputation."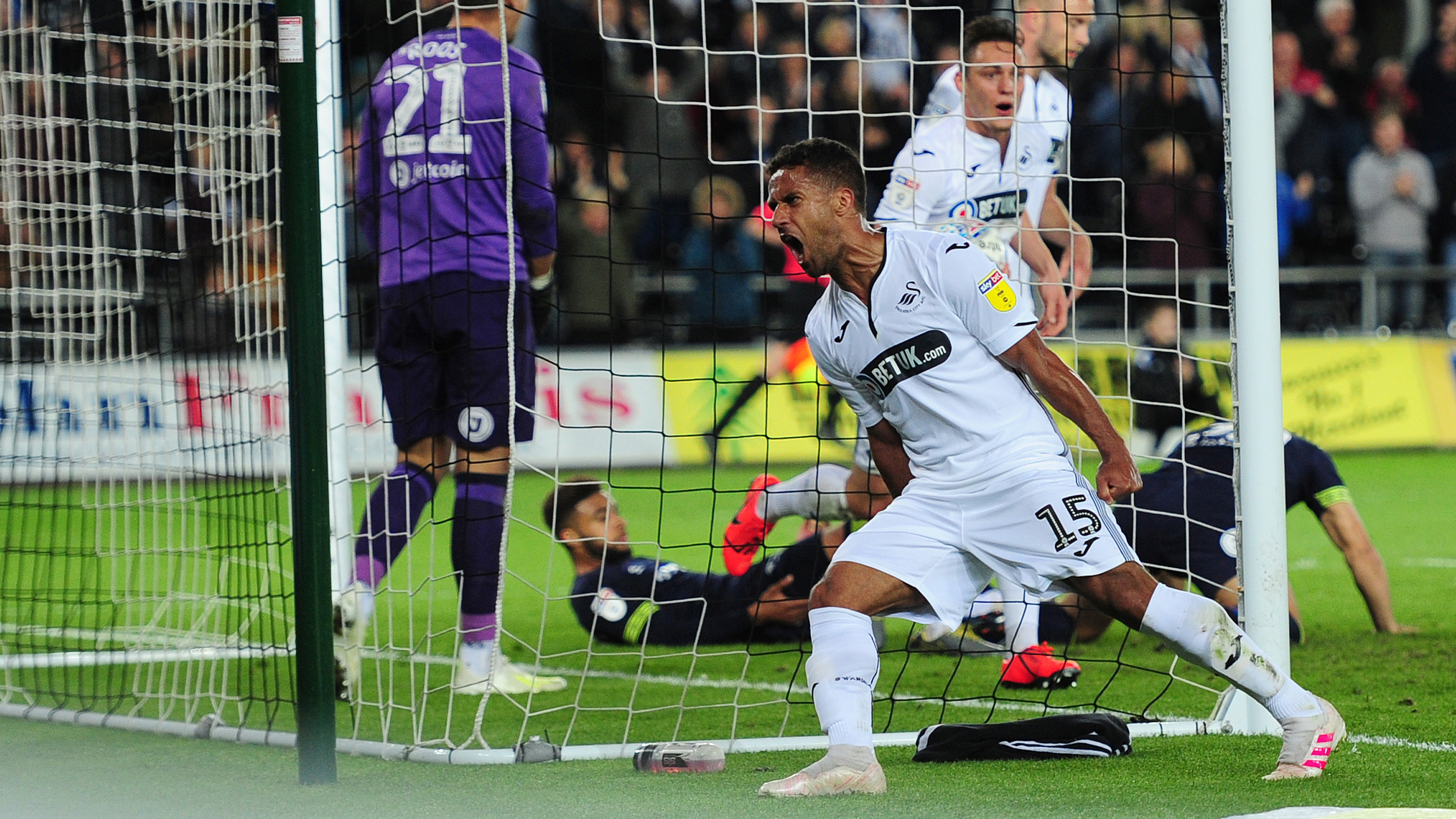 But he wasn't done there. 
Earlier this year, Routledge followed in the footsteps of the likes of Alan Curtis MBE, Roger Freestone and Leon Britton by passing through the 300-appearance barrier for Swansea City.
It saw him become just the 32nd player to reach 300 appearances in the 109-year history of the football club. A remarkable achievement that Routledge could never have expected when he made the switch from Newcastle United in 2011.
"You always move to a club with great aspirations and wanting to do as well as you can but it doesn't always work out like that," he said.
"You always want to do the best, be the best and achieve things but it doesn't always happen.
"Like I said before, I'm very grateful that the club took the time to actually bring me here because they did go out of their way to get me here and I'm just grateful that I actually sat down and listened for once.
"I was pretty hard-headed when I was younger and I didn't really listen a lot but I did that day and here we are today."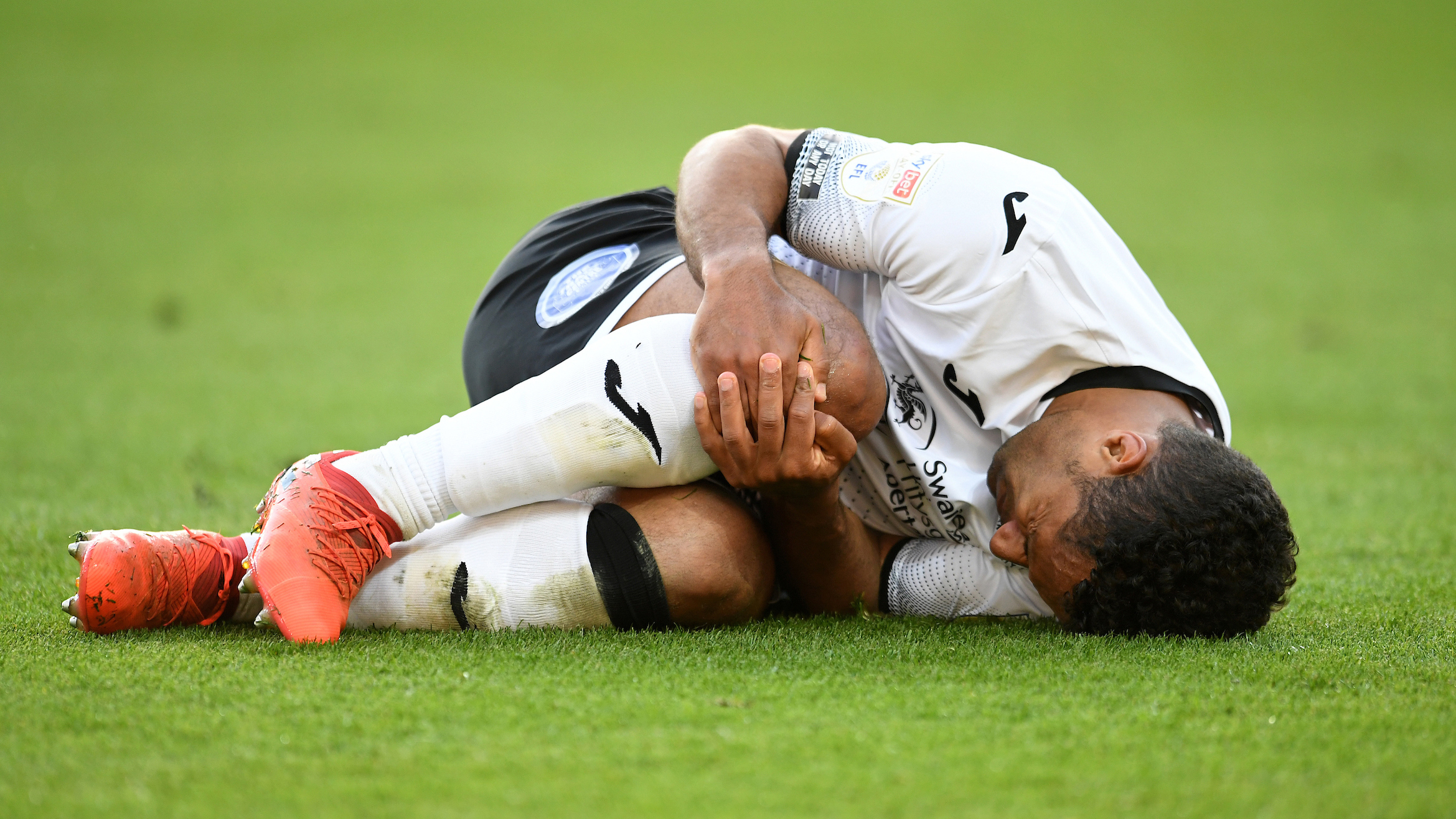 Sadly for Swansea and Routledge, a story that deserved a fairytale ending would not get one. 
There was a tangible sense of sadness encircling the Swansea.com Stadium in May 2021 when the 36-year-old was stretchered off the pitch after sustaining a knee injury in the Championship play-off semi-final against Barnsley.
The Jack Army's fears were realised when it was later confirmed that Routledge had ruptured his anterior cruciate ligament, a serious injury that has caused severe career implications for many footballers in the game.
The Swans were off to Wembley but there was a bittersweet feeling around the city as an individual who epitomised what it meant to be a Jack would have to watch on from the stands in North London.
Unbeknownst to many present in SA1 on that Saturday afternoon, they had witnessed the Londoner's last moments on a pitch as a professional footballer.
"That was a bit gutting," expressed Routledge with a tinge of sadness in his voice.
"However, I had surgery and the surgeon is very pleased and happy with how its progressing. It's a long road back from that but he's happy so I'm okay with it."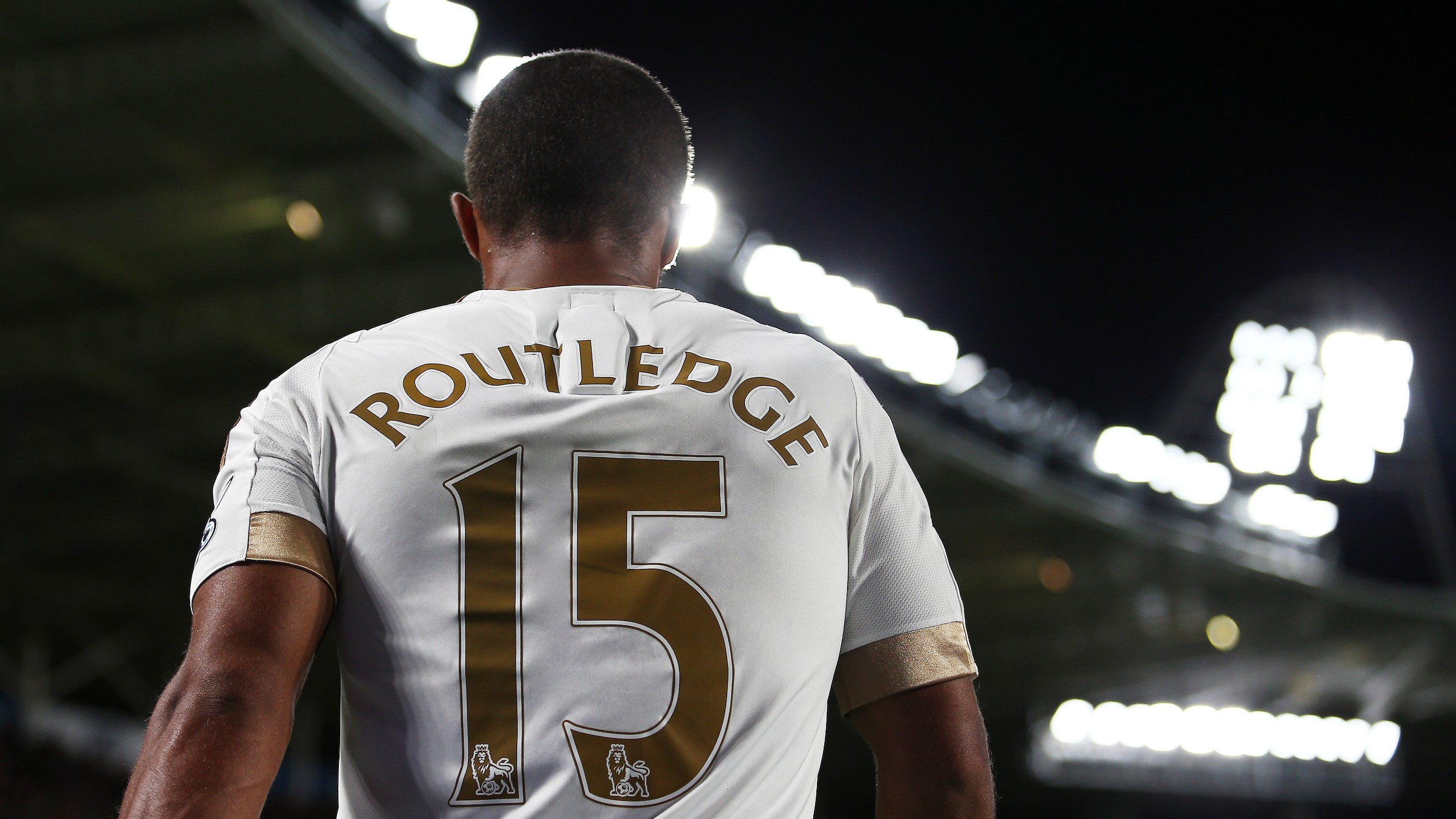 When looking back on his 20-year career, many would perhaps remember Routledge for his League Cup success, that goal against West Brom or for being ever-present in the club's Premier League years.
Testament to his truly humble nature, when asked in a previous interview how he would like to be remembered following retirement, an understated Routledge said he'd like to be remembered as someone who loved playing football, always gave their all and learnt to adapt. Now as he looks back on his career, is he content that he's achieved that over the years?
"Yes, I don't think I could stop if I didn't," he said.
"All of those three things, that's it.
"All I ever wanted to do as a boy was play football and I'm so grateful that I actually made a career from it.
"There's a lot of players that I grew up with, playing with and playing against, that were unbelievable too but for some reason or another didn't go on to do half the stuff I have done.
"I am someone who loved football, someone who gave everything and learnt to adapt, that's why I'm still here."