Steve Cooper | Captaincy about more than wearing the armband
22nd July 2019
First team
Swansea City head coach Steve Cooper has revealed how he wants his captain to set the example on and off the field as he nears a decision over the leadership role.
Mike van der Hoorn led the Swans for the majority of last season, while Wayne Routledge, Nathan Dyer and Matt Grimes have all worn the armband at points during pre-season.
With the start of the new Championship campaign less than two weeks away, Cooper is closing in on a final decision as to who will skipper the club during the 2019-20 season.
But the 39-year-old says the chosen candidate must be an ambassador for the club off the field, as well as on it.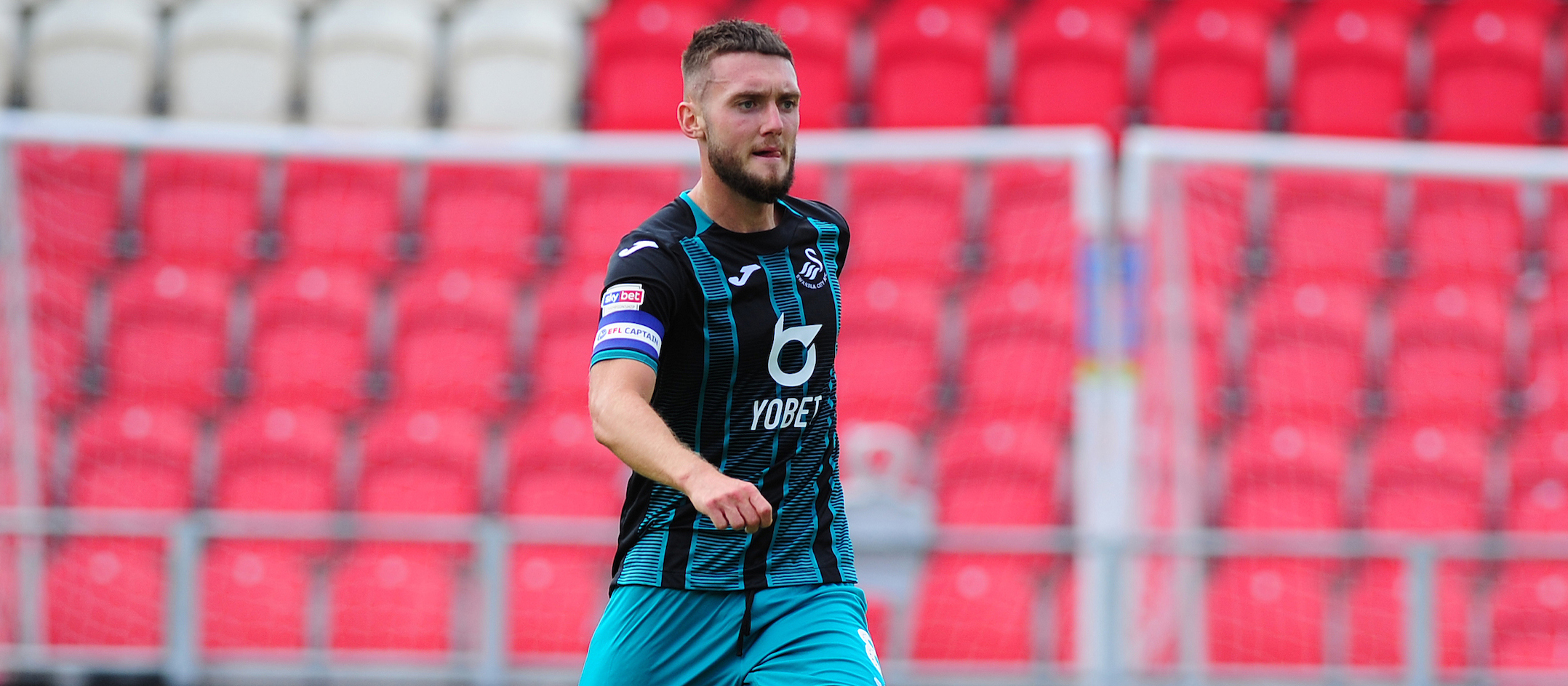 "We definitely want to see leadership from our senior players, but of course we are going to select a captain probably within the next week," said Cooper.
"I said to the boys from day one that I wanted to take my time with that decision as I put a lot of emphasis on it.
"I want the captain to be more than simply the player who wears the armband.
"I want him to be a real good advocate for Swansea City in terms of how we play, how we behave, our connection with the supporters.
"So, I want the captain to be the frontrunner in doing the right things, and we are fortunate to have a few contenders.
"Wayne and Nathan have worn the armband more than anyone else so far because they are the most experienced, and they are almost captains in their own right because they are such good professionals.
"But, as the season gets nearer, we need to start making that decision."