Swans Ladies support Foundations Girls football festival
21st February 2023
Ladies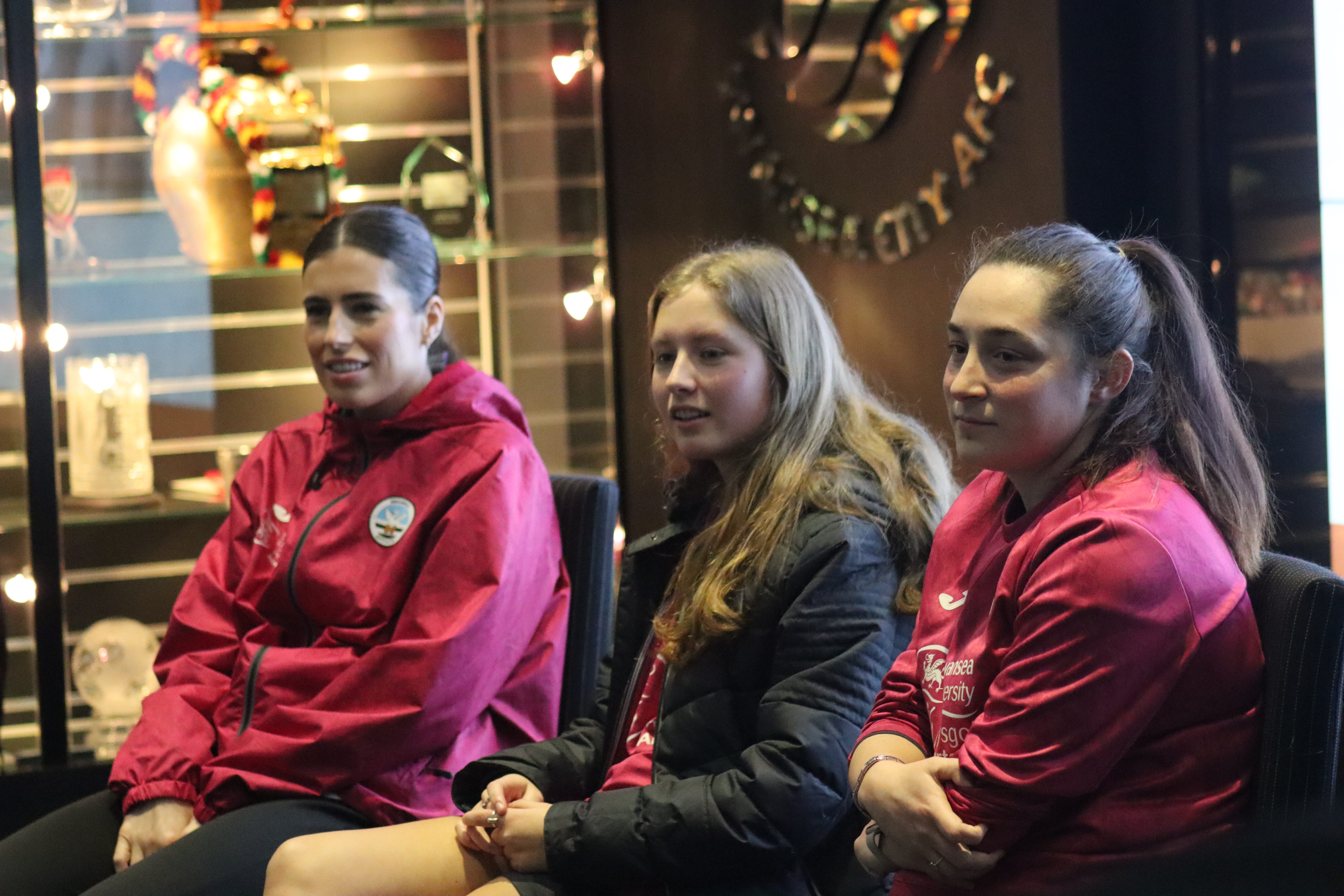 Swansea City Ladies players Chelsea Herbert, Gwen Horgan and Katy Hosford joined Swansea City AFC Foundation's girls football festival during half-term.
The festival engaged with more than 150 girls, with participants going through drills, skills and games at sessions based in Pentrehafod.
The participants also had a tour of the Swansea.com Stadium before taking part in a Q&A with Herbert, Horgan and Hosford.
Horgan was excited at the chance to inspire the next generation of young female footballers, and felt the event showed the growth of women's football locally.
"I really enjoyed having the opportunity to meet and speak to the girls," said Horgan.
"Hopefully we inspired them to continue playing football, enjoying it and having an ambition to play for Swansea.
"It was really encouraging seeing so many girls involved in the session. It shows that women's football in Wales is growing and more girls are participating in the sport, which is very important for the future."