Swansea City AFC Foundation launches FIT JACKS programme
26th January 2022
Foundation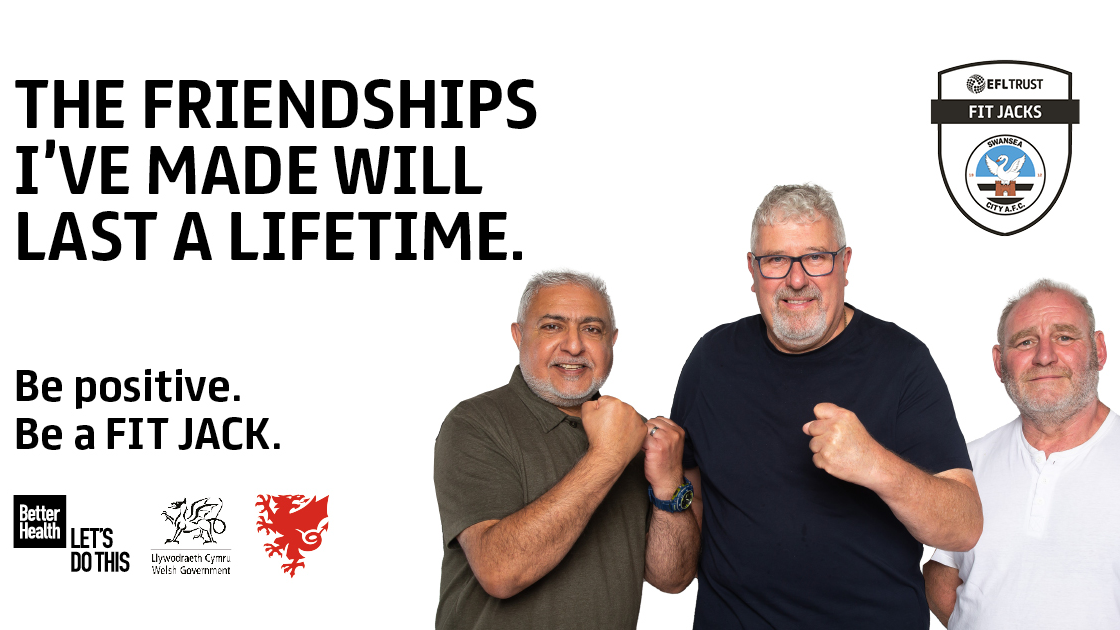 Swansea City AFC Foundation is delighted to announce the launch of FIT JACKS, a free, weekly health and wellbeing programme for people aged 35 to 65.
The 12-week programme will start on February 9 and will take place at the Swansea.com Stadium from 6pm to 8pm every Thursday, with separate men's and women's courses available.
The course provides free, weekly fitness sessions which are planned and organised by the Foundation's coaches and are catered to those who wish to lose weight and improve their general fitness and wellbeing.
FIT JACKS is part of the EFL's FIT FANS initiative, which has already helped thousands of football fans to achieve long-term improvements in weight loss, physical activity, diet, and general wellbeing. Participants on average lost over five per cent of their body weight and have seen lasting benefits.
By giving fans the tools, information and support to make small manageable changes to their lifestyles, FIT JACKS can make a huge difference to your life.
Caroline Gwilym, Swansea City AFC Foundation health and wellbeing officer, said: "We're delighted to be able to bring the EFL's FIT FANS project to Swansea and we want to thank the Football Association of Wales and Better Health Wales for their support in helping us achieve that.
"The programme has had a massive impact on the health and wellbeing of football fans across the cities and towns served by the 72 clubs, and it's been a target of ours to bring this provision to Swansea.
"The FIT JACKS course is a unique opportunity to enjoy a free, structured exercise programme delivered in the concourses at the Swansea.com Stadium alongside fellow Jacks."
Spaces for the first course are now fully booked! The Foundation will be running more courses in the future and you can register your interest for future courses by clicking the button below.