Swansea City to consider appealing Bidwell red card
21st September 2019
First team
Steve Cooper says Swansea City will explore the possibility of appealing Jake Bidwell's red card at Bristol City, describing the left-back's dismissal as "a poor decision".
Bidwell saw red during the closing stages of the goalless draw at Ashton Gate, with referee Tony Harrington dismissing the Swansea man following a challenge on Niclas Eliasson near the home dug-out.
The challenge certainly looked no worse than tackles that had earned players booking earlier in a keenly-fought contest.
And Cooper will consider launching an appeal to get the sending off overturned, once he has looked at the process involved and the degree to which a successful outcome is likely.
"We will have a look at the process first, as those things can be a bit stubborn," said the head coach.
"I will have a look at it, and we will see what the situation is with the history of appeals and see where we go from there."
Cooper revealed he had spoken to referee Harrington in the immediate aftermath of the game and been advised that he had dismissed Bidwell on the advice of his assistant.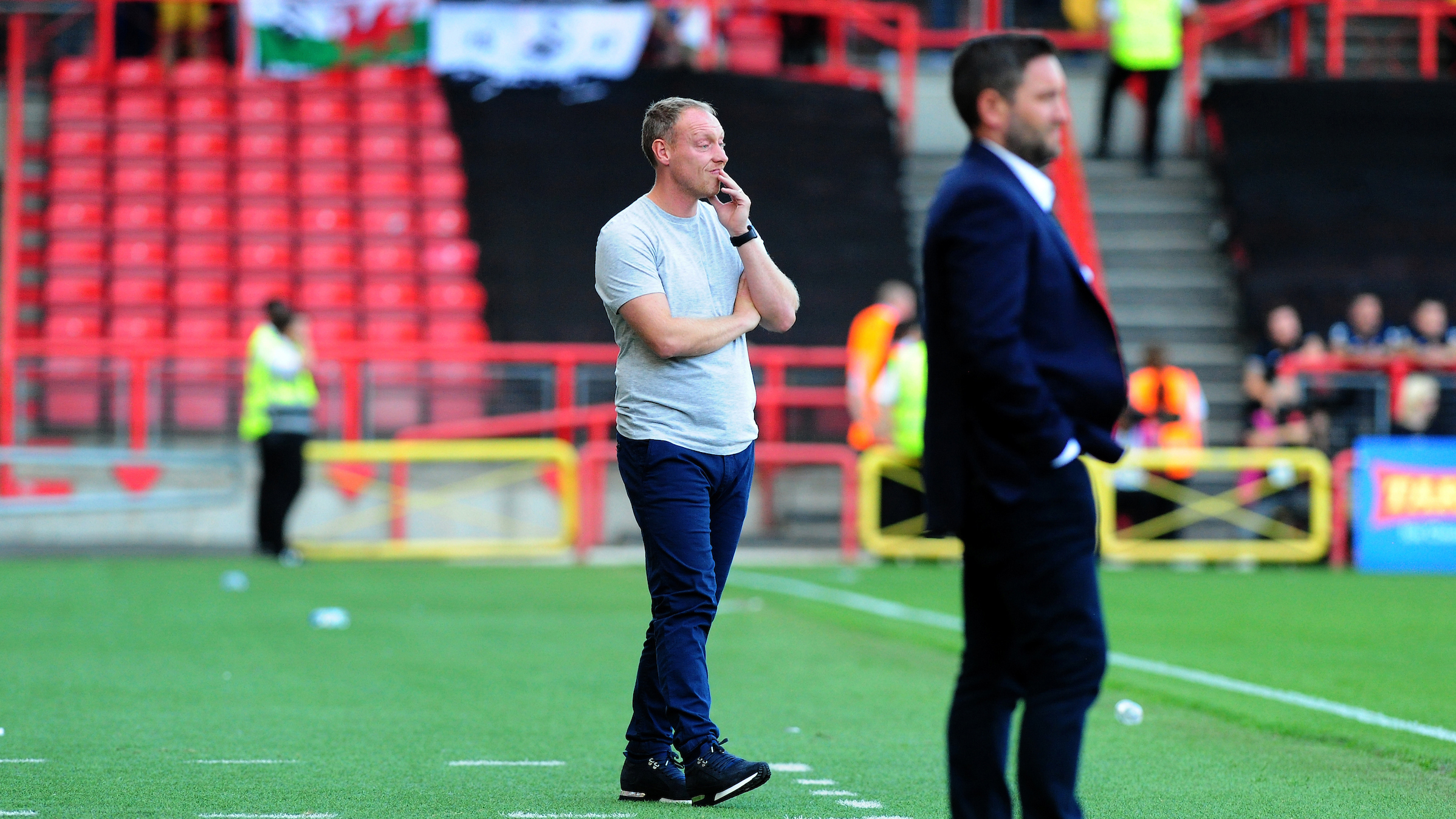 But, regardless of who made the call, Cooper was unimpressed by a decision that could leave his first-choice left-back facing a suspension.
"It was as yellow as they come, that's for sure," said Cooper when asked if he felt a yellow card would have been the right outcome.
"I've spoken to the referee, the linesman made the decision.
"I felt where it was on the pitch, in front of the home dug-out, played a part on it as well, which I can understand.
"It's a big moment for referees and they need to be strong. They are human as well, but it's a poor decision, we do not agree with it.
"We have looked at it - it's a foul, don't get me wrong - but to send him off was a bit of a weak decision.
"None of the tackles, by Bristol City players or ours, were sendings off today.
"Whether you support Bristol City or Swansea City, I think we all know that was not a red card."