Swansea City legends praise class of 2021 after sealing final spot
23rd May 2021
First team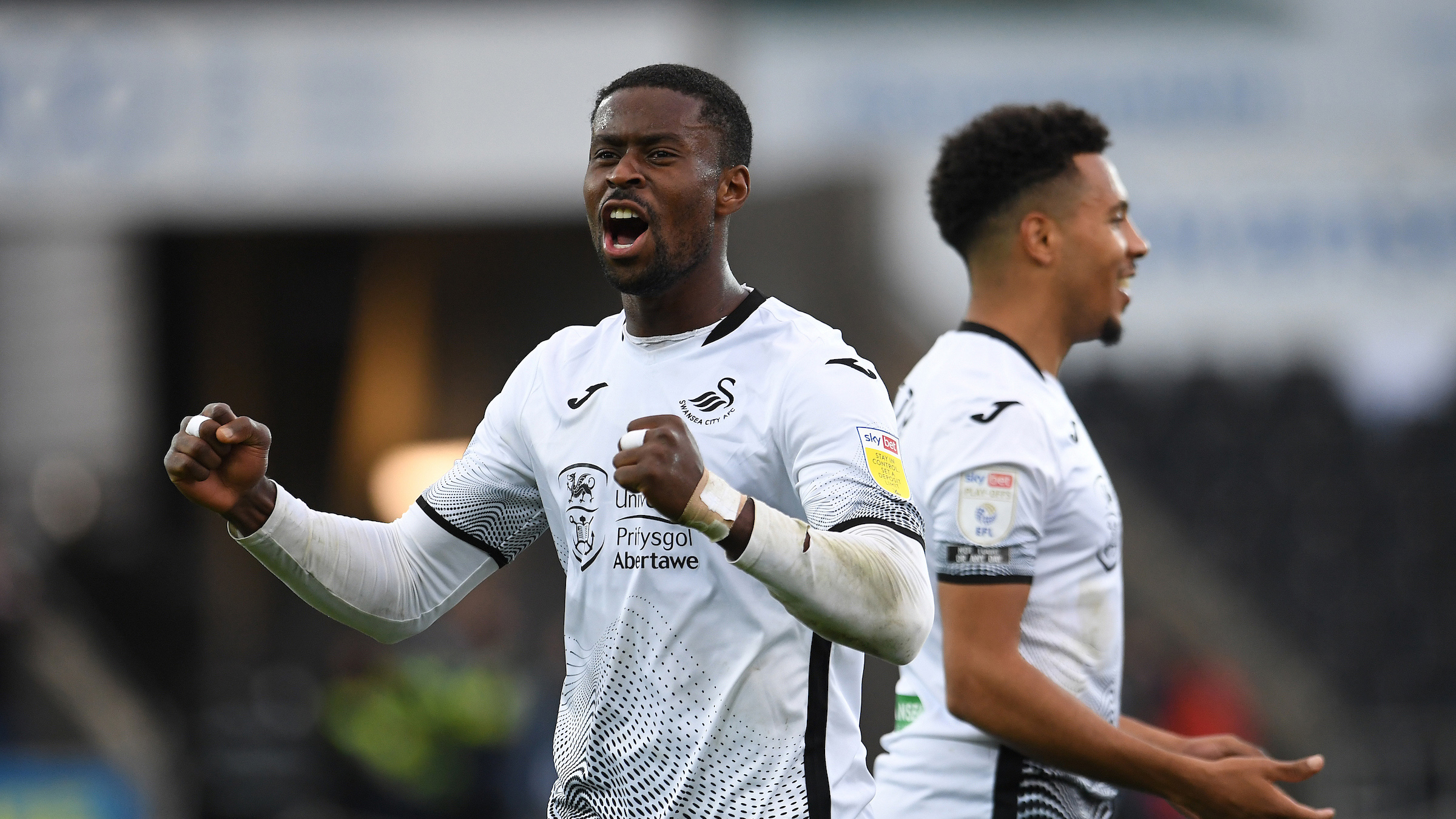 Swansea City find themselves just one victory away from sealing a return to the Premier League following the 2-1 aggregate victory over Barnsley in the Championship play-off semi-finals.
The Swans prevailed the overall winners after a 1-1 draw on a dramatic night at the Liberty Stadium, where Matt Grimes' wonderful strike proved to be the difference between the two sides.
Steve Cooper's men will face Brentford at Wembley next Saturday for the chance to return to the top-flight after three years away.
On top of the drama, the second leg provided the welcome return of the Jack Army, who were in a buoyant mood after 14 months away.
Meanwhile, several club legends – all of whom achieved promotion with the Swans – were also in attendance cheering the hosts on.
And amid the post-match celebrations, we caught up with some of them, who paid tribute to the current crop of stars while assessing their chances at Wembley.
LEON BRITTON
"It's a great night for the football club and we go to Wembley next week with a chance to get into the Premier League.
"It's been 10 years since we got into the Premier League. Last year, we came so close getting to the semi-finals but now, there is an opportunity to get back there. 
"This team thoroughly deserves it. I've seen so much resilience from them. 
"Their backs have been against the wall at times and in difficult moments, but they've shown great character and spirit that will stand them in great stead going into the final.
"Matty's goal was a little bit reminiscent of mine against Nottingham Forest all those years ago. It was a left-footed curling shot into the far corner at that same end of the stadium. But to be fair, I think he's got a better left foot than I have!
"In these games, you're looking at players like Matty to be a hero. He certainly did that and it was a reflection on what a great season he's had.
"All you can do is prepare as you normally would and give everything you can. We're right behind them and hopefully, they can do it."
NATHAN DYER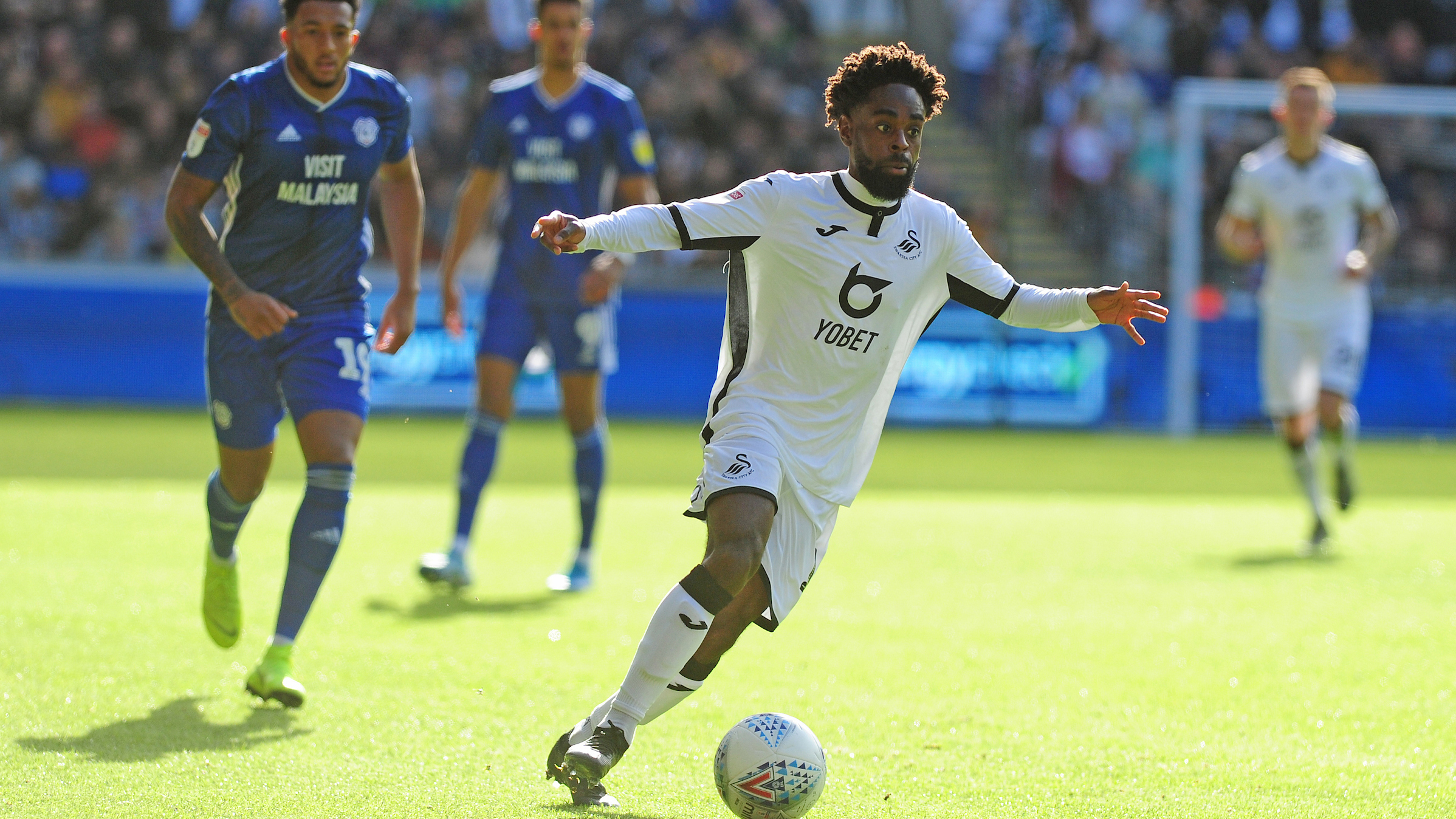 "It's brilliant; I'm so happy for the boys. They've matched Barnsley in every way and managed to come away with the result.
"This league is very hard to get out of; you have to battle and commit, then the rest of it shows.
"We did really well last season with a lot of young players. Most of them are still here and have grown up and shown their class.
"I have great memories of when we first got into the Premier League 10 years ago, and now these players have the chance to do the same.
"Obviously, Andre did what he's good at by giving us that goal in the first leg that spurred us on for the second. 
"What a lot of people don't see with Andre is how he motivates the team in the dressing room and before the game. He's always up for it and gives 110 per cent.
"And it wasn't much of a surprise to see Grimesey score in the way that he did. I can't speak highly enough of him; he's such a nice guy off the pitch and showed his quality with the goal.
"I'm not kidding, he does that in every training session and I'd always tell him to shoot more often. 
"When he first came to the club, he arrived with a lot of promise. Although he spent a lot of time out on loan, he's come back a much better player and has grown massively.
"To produce what he did on the big stage in a massive game was brilliant.
"It's now all about believing in yourself in the final. With the players we've got, I'm sure everyone can get motivated for the game and be up for it.
"It's going to be a great day, it's a one-off game and there's nothing to lose, so let's go and do it!"
LEE TRUNDLE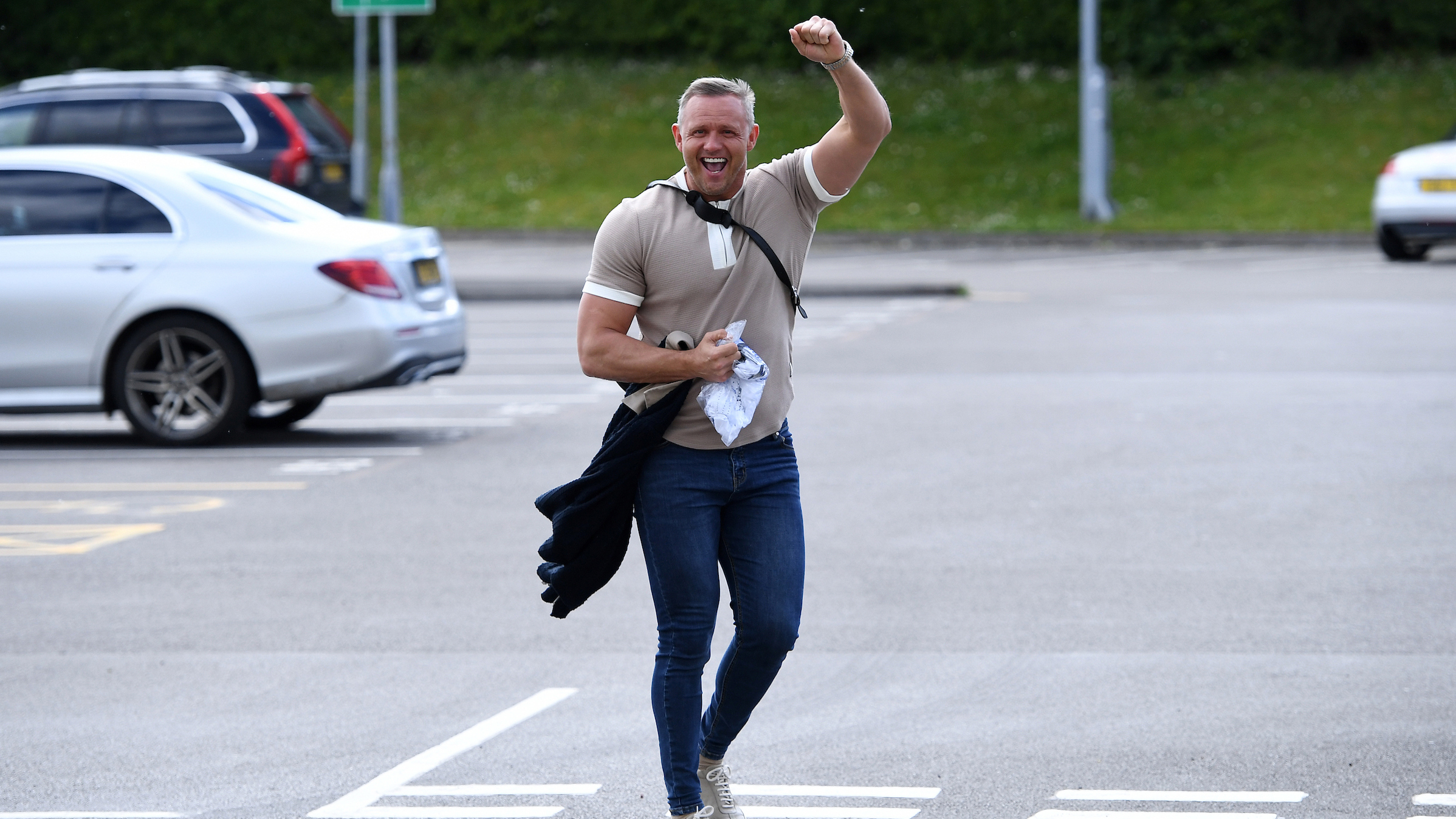 "At the start of the season, we'd have bitten your hand off for this.
"With the money we've spent and the squad we have, just getting into the play-offs would have been a massive achievement. But to get to the play-off final, the gaffer and his staff have been unbelievable.
"If you look at the quality, determination and desire of the lads, it's been great all season. You'll have your bad patches at times and players will go through different sorts of form but over the whole season, you can't fault any of them.
"It's a cup final and the best way to go up. Anything can happen and if enough of the lads turn up on the day, we've got enough and we're capable of getting the win.
"It'll probably be the biggest game a lot of them have played in. But it's just about going out there, enjoying it, giving their best and hopefully, that's enough to get us into the Premier League.
"For most of this season, we've been up there chasing automatic promotion. We just missed out on that, but consolidated the play-off place.
"The lads deserve to be where they are; it's not as though they've been lucky. It's now about going and finishing the job.
"It would mean everything to get back into the Premier League; not just for the club, but for the people of the city. 
"Once you achieve a promotion with this club, you're never forgotten about and that's a massive thing to have in your mind going into these games. 
"If you win, you're a legend for the rest of your life and I'm hoping that's what happens."
ALAN CURTIS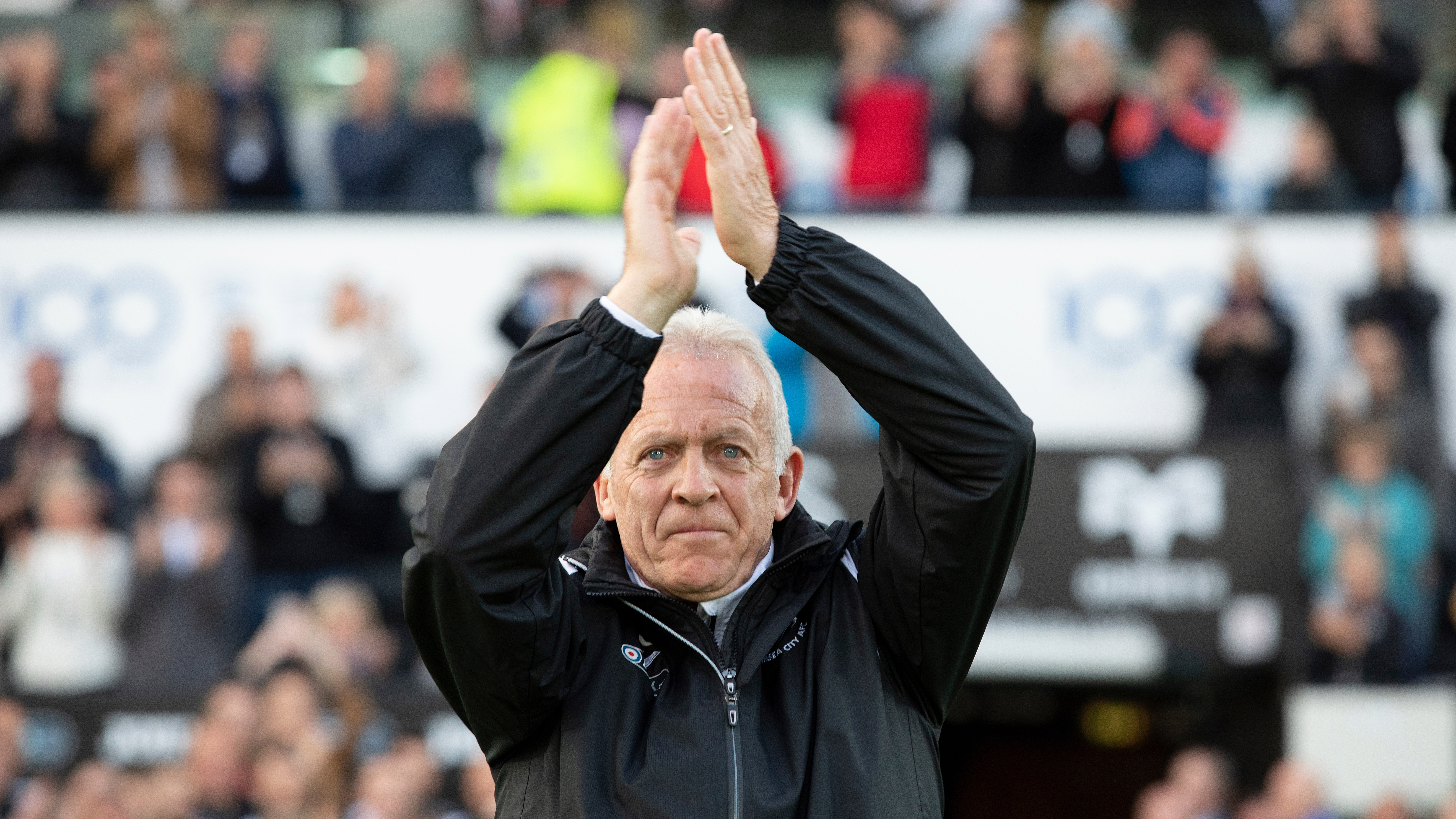 "It's been a terrific season. We've managed to get to the play-off final on a tight budget compared to some of the other clubs.
"There have been a lot of loan signings and free transfers, but Steve, the staff and all his players have done exceptionally well.
"Over the course of a season, you've got to be consistent and show willingness to fight and scrap. There will be games when you play really well and everything seems to come off, but sometimes you've got to dig in and grind out results when you don't play particularly well.
"We've done that this year and always seemed to come out on the right side of the fence. It's been a real team effort by everybody.
"The disappointment of last year's play-offs gives us added incentive for that not to happen again, but we've got a huge game to come.
"It will probably be more free-flowing than the Barnsley games, but that will suit us as there will be more time to play and hopefully, we come out on the right side.
"It's great to get back to Wembley but once you do, you've got to go and win. When we went down, there was a question of whether we would ever get back to the Premier League and how long it would take us.
"It would be so good to come out of a pandemic and get back into the Premier League. It would be a massive boost; not only for the club, but the city as a whole.
"The last time we reached the play-off final 10 years ago, we were an exceptional team and it was one that had been together for quite a few seasons. It was a fantastic season culminating in beating Reading.
"This season has been a completely different set of circumstances. We've lost so many players over the past two or three years.
"If we can get promotion, I think it would be the greatest achievement in the club's history."