Swansea City pair join Foundation to make Kai's day
19th December 2021
Foundation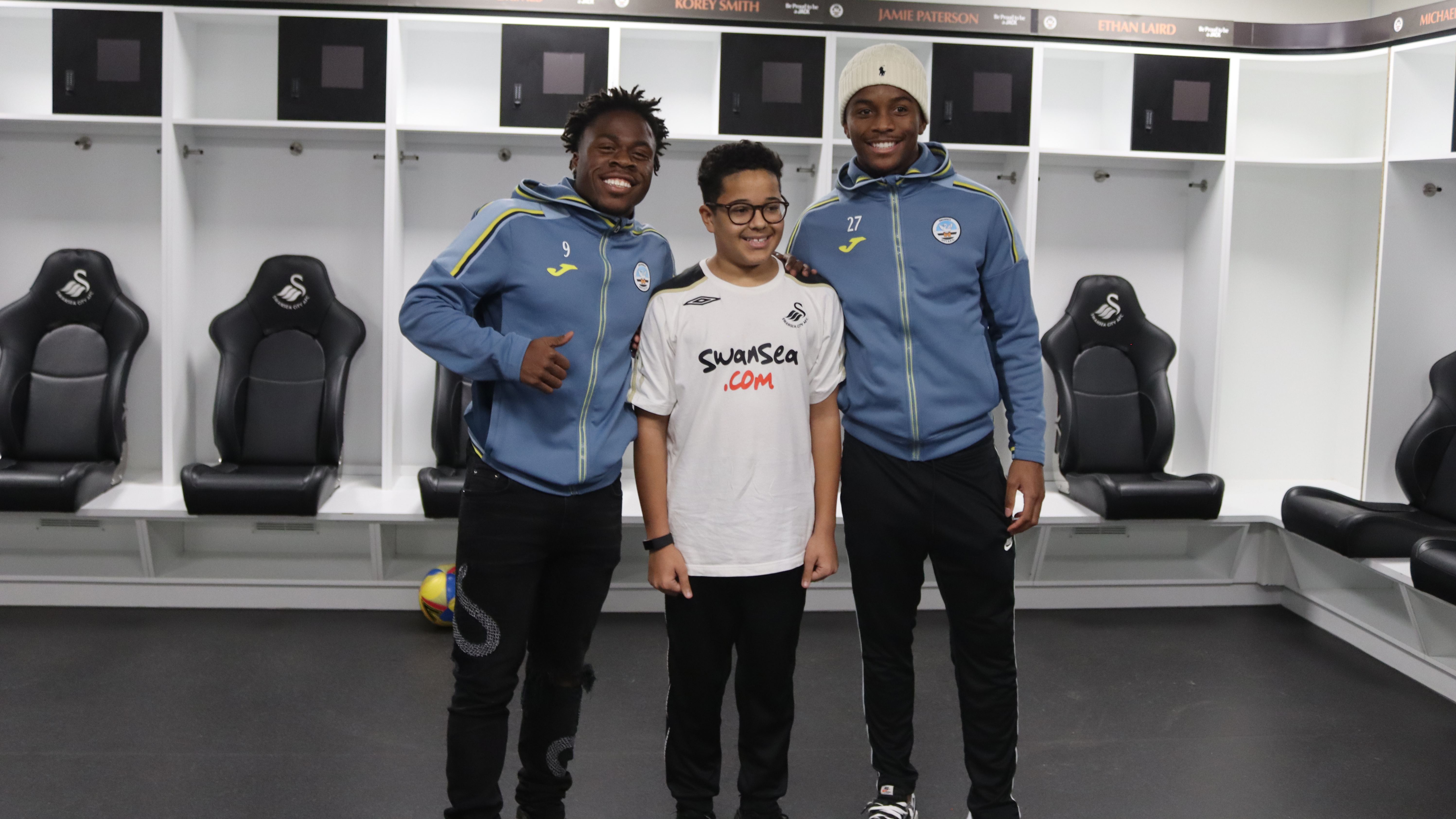 Ethan Laird and Michael Obafemi surprised Premier League Kicks participant Kai Tanikie to reward him for his excellent progression with the Swansea City AFC Foundation.
Kai has been attending the Foundation's Premier League Kicks sessions for over three years now, with the coaches seeing him grow and develop his skills.
To reward him for his efforts, Swansea City AFC Foundation invited him to the Swansea.com Stadium at the start of this month, with his favourite players Ethan Laird and Michael Obafemi there to present him with a signed shirt when he arrived.
You can click the play icon to learn more about Kai's story.
Kai's father sadly passed away a couple of years ago and his mum, Alison, has said that the Kicks sessions have helped him gain confidence and develop.
You can click the play icon to learn more about Kai's story.
"The sessions are really important because Kai's father passed away a few years ago, so it's really important for us to find male role models for Kai, which we've found at Kicks," said Alison.
"It's enabled him to improve his skills because he does play for a Saturday league side as well, and it's given him a tremendous amount of confidence in his game.
"He's improving his skills at every session and he's having fun, which I think is the important thing."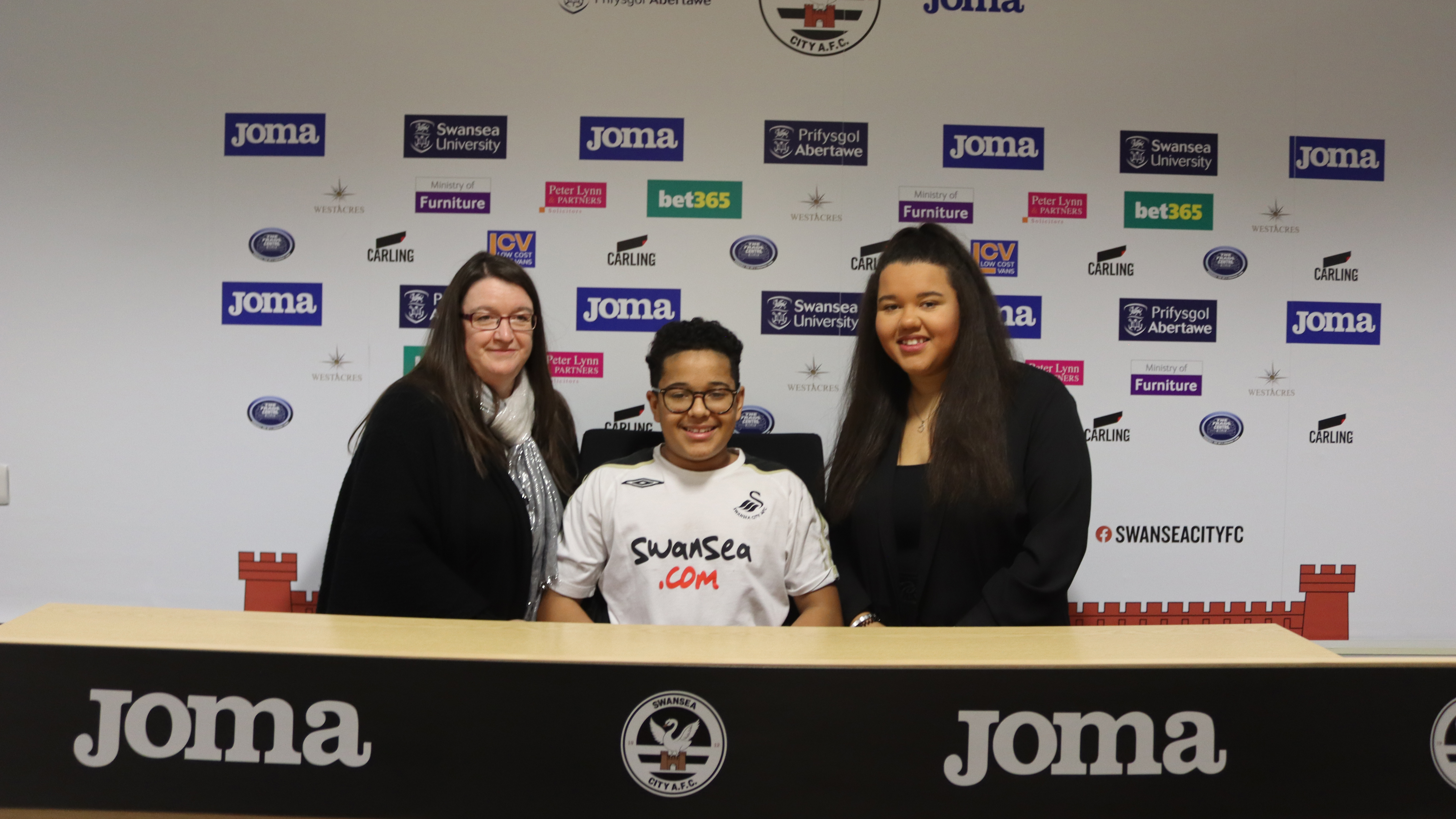 Premier League Kicks Co-ordinator Richard Harris has worked closely with Kai since he started attending sessions.
Harris selected Kai to receive this opportunity to celebrate his excellent progression throughout the sessions, and felt he was a deserving recipient.
"Kai is a really good kid, he's been coming for years, and I've built up a good relationship with him," said Harris.
"At first his confidence and ability was a bit lower, but speaking to him now we've noticed that his ability and confidence have grown.
"Kai deserves it, he's developed loads from the start, he's been with us for years and with everything that has gone on with Kai, he deserved a bit of good luck and a break."
Both Laird and Obafemi surprised Kai in the home dressing room at the Swansea.com Stadium, presenting him with a signed shirt and having a short passing session with him.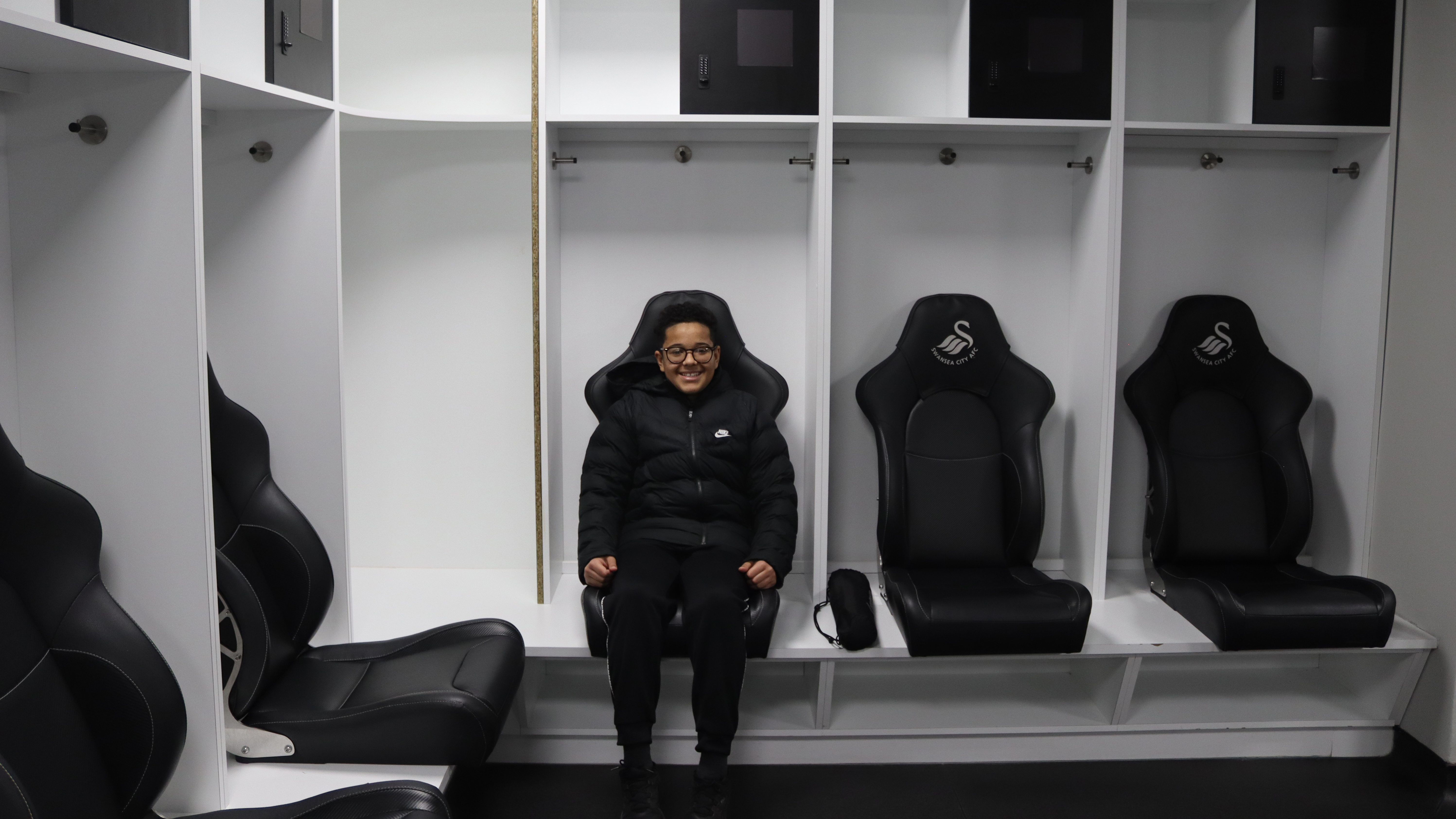 Laird was glad that he could make Kai's day and is happy to have the opportunity to give back to the community through the Foundation.
"It's brilliant to interact with the community and it's really important for me to be able to do my bit whilst I'm here," said Laird.
"I didn't have anything like Premier League Kicks when I was younger and I wish I had, so I think the Foundation are doing a great job with that."