Swansea City proud to support poppy appeals this Remembrance Sunday
8th November 2020
Club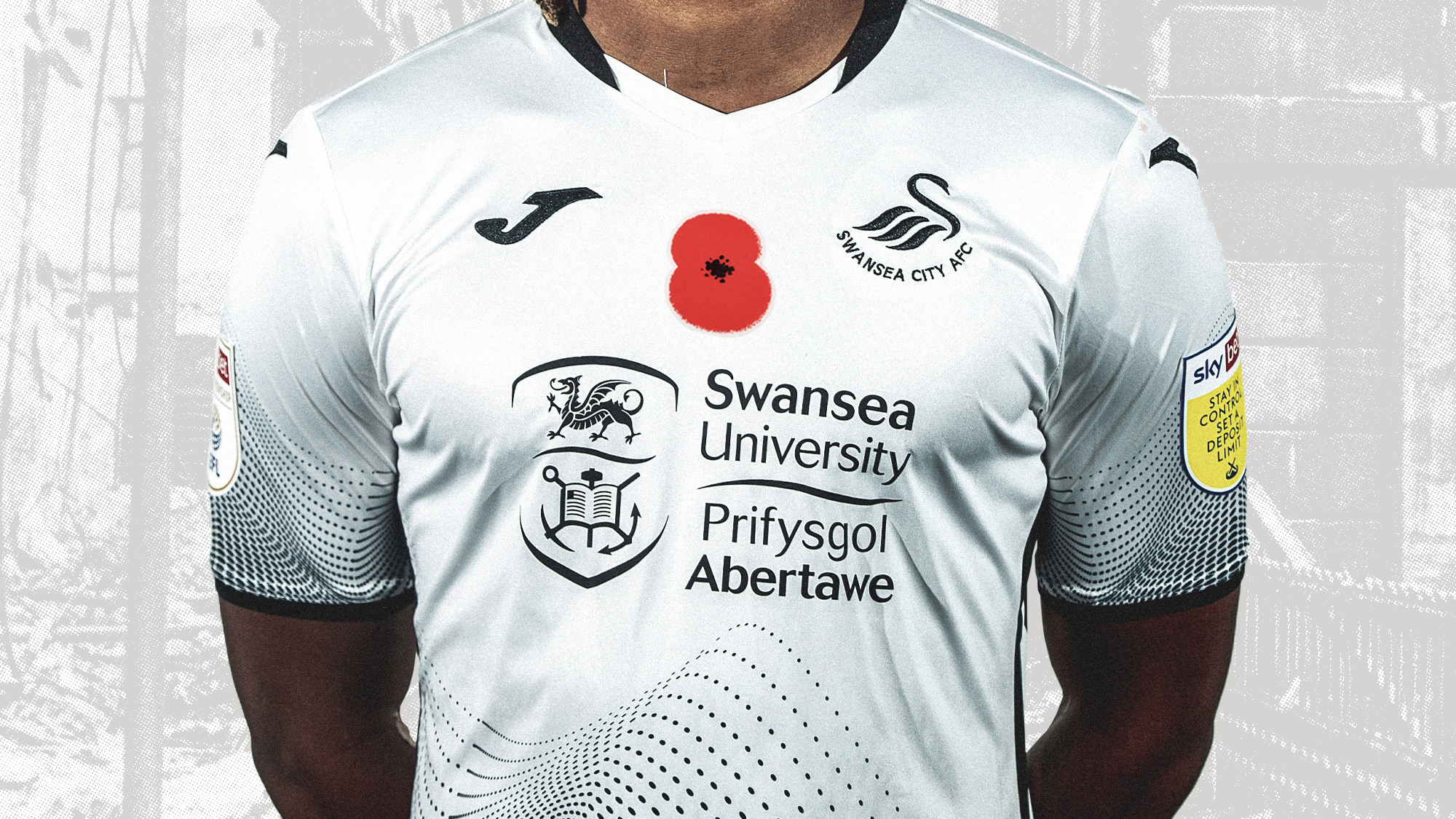 Swansea City is proud to support the Royal British Legion, Black Poppy Rose, Murphy's Army and the White Poppy this Remembrance Sunday.
Each charity is represented by a different colour poppy, be they red, black, purple or white, with all recognising the contribution and sacrifices made by so many during the First and Second World Wars, and other conflicts around the globe.
The traditional two minutes of silence will take place this morning at 11am, and we ask all connected with Swansea City to observe this mark of respect.
The Liberty Stadium will be lit up in the traditional red colour for an hour at 7pm this evening as a show of remembrance for all those who served, continue to serve and have been affected by war and conflict.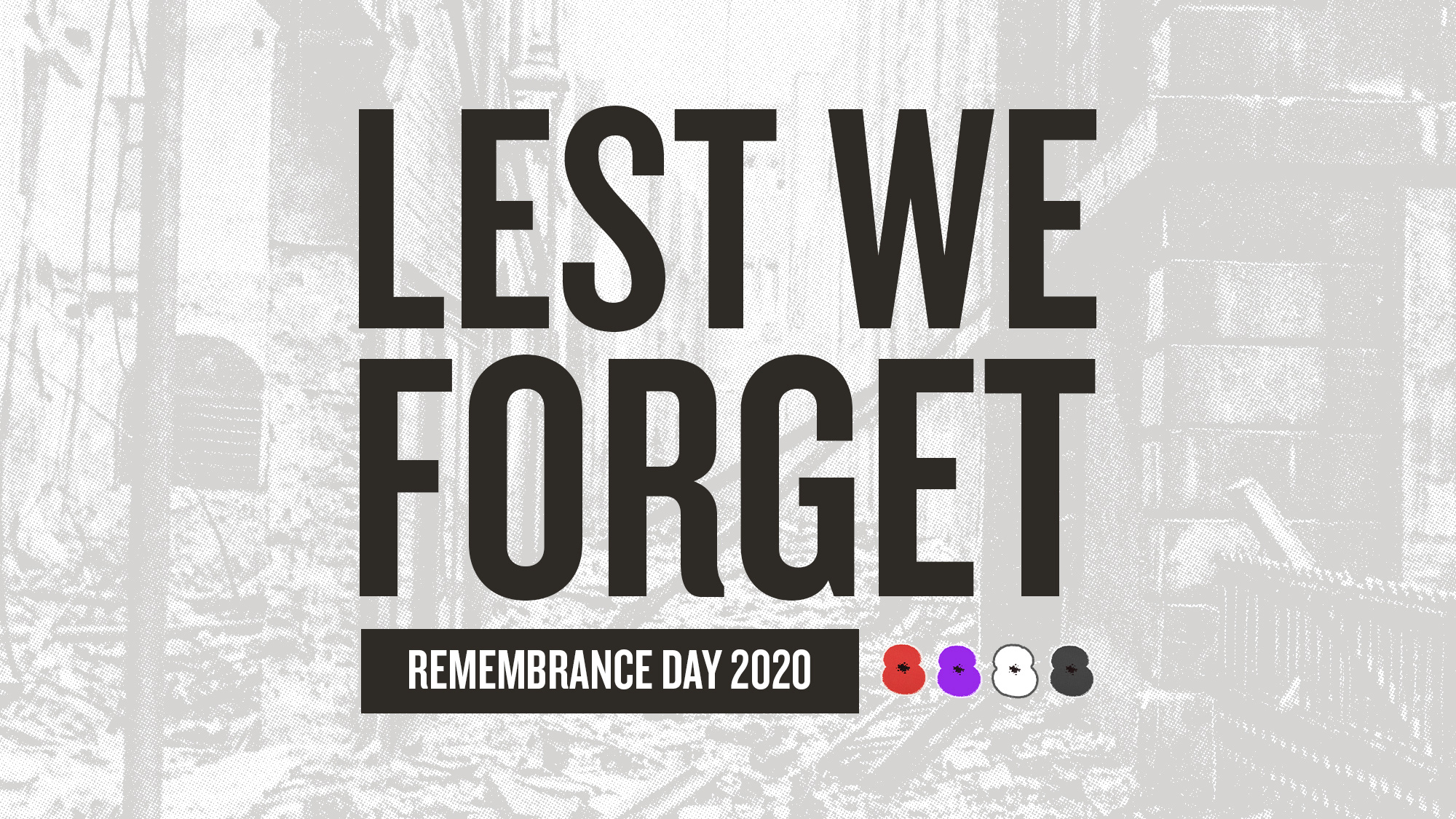 Head coach Steve Cooper and club captain Matt Grimes have laid a special wreath made of all four colours of poppy at the Liberty Stadium's Official Memorial Garden, which is located next to Ivor Allchurch's statue.
And Swansea boss Cooper is encouraging supporters to use Remembrance Sunday and Remembrance Day, which takes place this coming Wednesday, as an opportunity to contemplate the importance of this time of year and the sacrifices made by so many.
"I am sure none of us will ever forget the ultimate sacrifice made by so many during the two World Wars and other conflicts that have taken place around the globe," he said.
"But it is poignant that we come together at this time of year as a mark of respect for those who have given their lives to allow so many to go on and live theirs, particularly those from within this wonderful community we represent.
"As a football club we will proudly observe the two minutes of silence – at 11am today and on Wednesday, November 11 – and we know our supporters will join us in the act of remembrance."
The wreath laid in the Memorial Garden will stay in place for Remembrance Day, on Wednesday November 11.
What do the different colours represent?
RED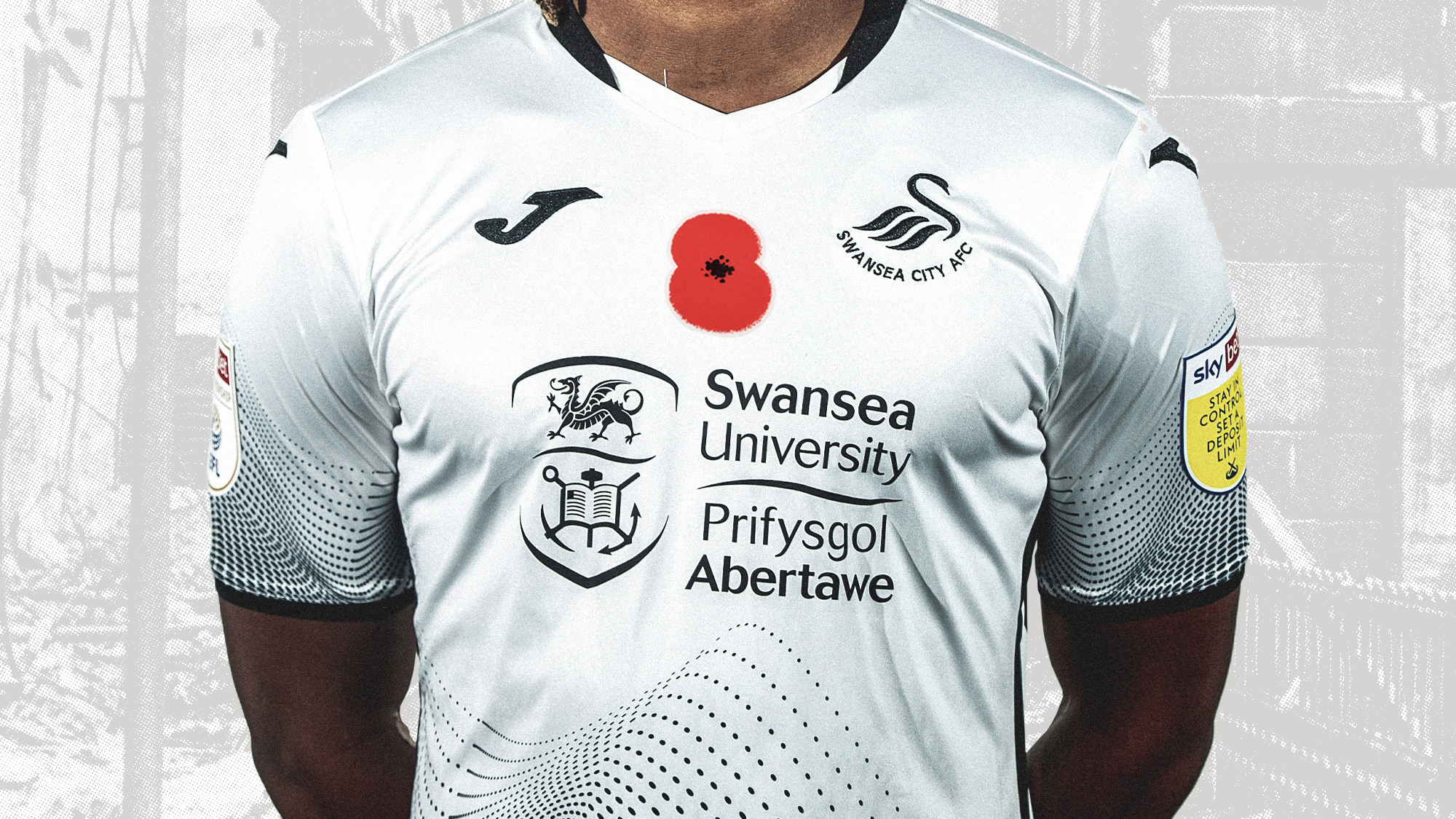 The red poppy is the most widely recognised and represents those who gave their lives in the First World War, the Second World War and conflicts around the world.
It became a symbolic representation of the fields of poppies that grew as the earth recovered from numerous battles held on the Western Front. The red poppy represents remembrance and hope.
#everypoppycounts
Website: https://www.britishlegion.org.uk/
Donations: https://www.britishlegion.org.uk/get-involved/ways-to-give/donate
BLACK