Swansea City squad provide Christmas cheer for Dylan Thomas Community School
24th December 2020
First team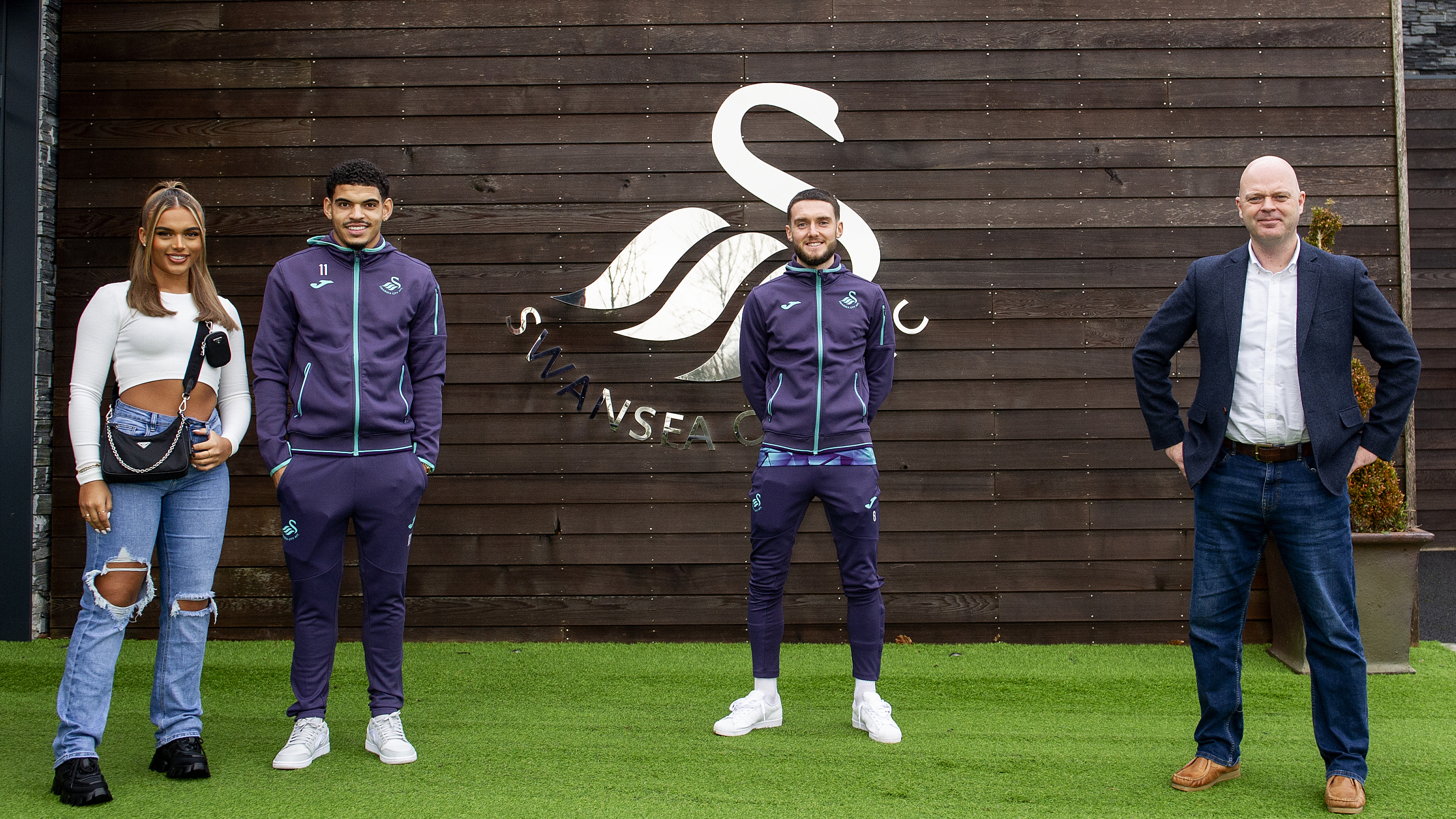 Swansea City's first-team squad have provided some early Christmas cheer for Dylan Thomas Community School by funding its breakfast club for pupils throughout the whole of 2021.
Dylan Thomas Community School, based in Cockett, have one of the highest percentages of pupils entitled to free school meals in South Wales.
The Swans stepped into help following an original initiative by midfielder Morgan Gibbs-White and his girlfriend Britney De Villiers.
They put out a plea on social media for any families in the Swansea area struggling during these difficult times to get in touch, with the aim of providing food vouchers so no-one goes without this Christmas.
Paul Davies, headteacher at Dylan Thomas Community School, contacted Britney and the club having outlined the challenges they faced in a response to a recent article in the South Wales Evening Post.
Morgan went on to raise these issues with Swansea captain Matt Grimes, and they agreed the first-team squad should help the school continue to feed its pupils.  Subsequently all first-team players and their wives, girlfriends and partners have made a contribution, with the amount donated enough to ensure the breakfast club will be able to run throughout 2021.
"I am delighted and fully welcome the kind and generous support of the Swansea City players, their partners and the club itself," said Mr Davies. 
"After responding to a recent article in the Evening Post regarding supporting disadvantaged pupils in Swansea, I was delighted to receive a response from Britney De Villiers and Rebecca Symmons, Swansea City's head of commercial, who informed me the players, their partners and the club itself wished to support our school breakfast club.  
"As a school with a high percentage of pupils entitled to free school meals, we believe that it is our moral responsibility to help our pupils and families, particularly in these incredibly challenging times, and one of the ways in which we do so is by providing a free breakfast club to all children every day. 
"We are a school renowned for the excellent levels of support and care we provide our pupils and their families and consider ourselves a true community school in all we do. 
"The money required to run our breakfast club comes out of our own budget, and any fundraising we can access to keep it running.  It is an incredibly popular provision and we often have as many as 80 pupils attend each morning.  
"To be told that Swansea City has helped fund the running of this facility for at least the next 12 months is a real weight off my mind and secures the ongoing running of it.   
"I cannot thank them enough for their kindness and knowing how much our pupils and staff idolise the team, it will mean even more.   
"This is a much welcome early Christmas gift for us all and goes to show the tremendous community spirit that we have in Swansea in these incredibly challenging times, and for this I am truly humbled."