Swansea City Under-18s take training to the beach
5th May 2022
Under-18s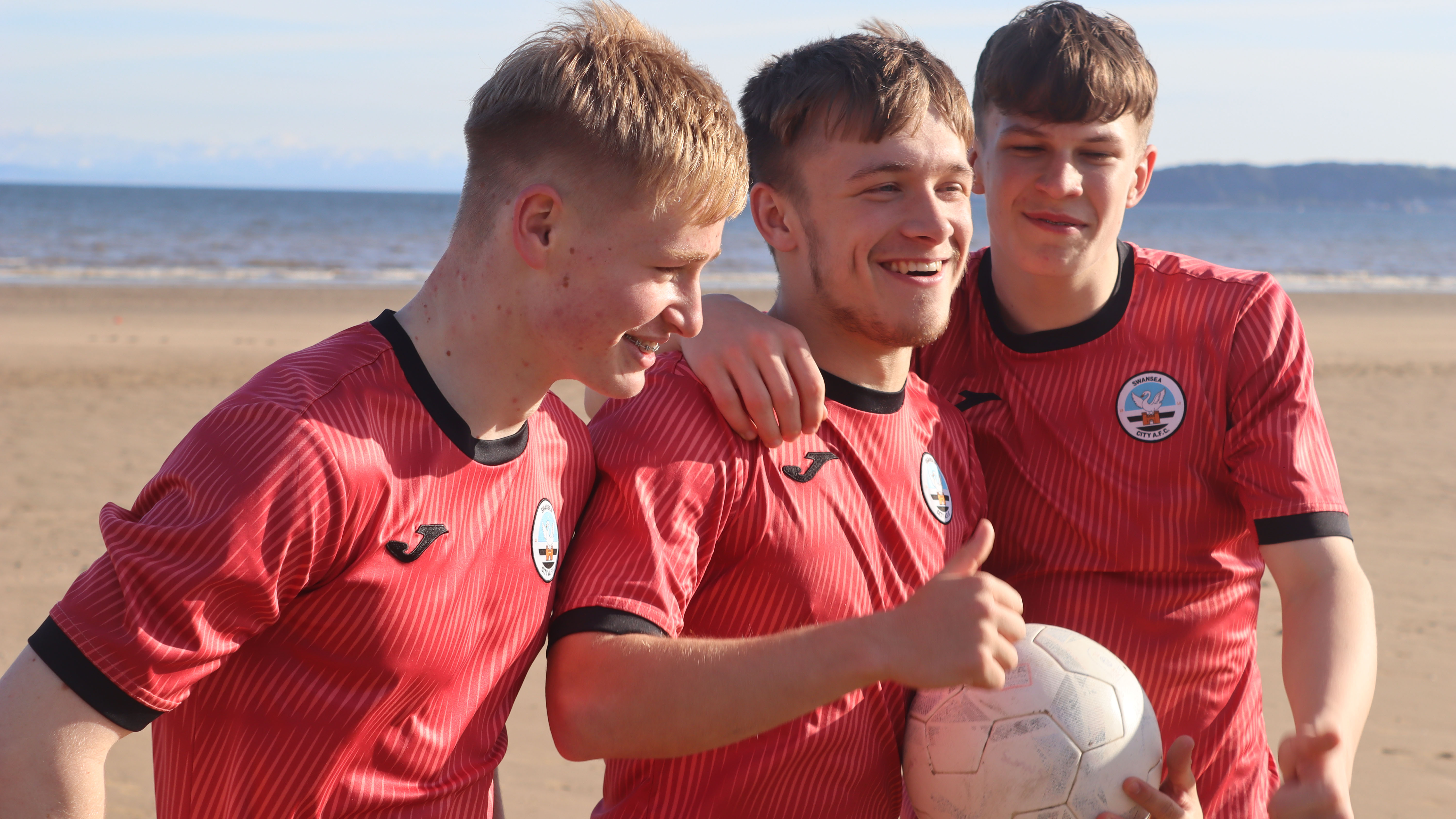 Swansea City Under-18s mixed things up with a training session on the beach ahead of their final Professional Development League game of the season.
The young Swans season comes to an end on Saturday when they face Crewe Alexandra Under-18s away.
In preparation for the game, coach Darren Davies and his staff gave the players a change of environment as they trained at Swansea Beach, with the players and staff taking part in a number of games and drills before a cooling dip in the sea.
Davies was glad to reward his players for their hard work over the season, whilst also offering them the chance to develop the team spirit within his squad.
"It was a great afternoon and thoroughly enjoyed by all," said Davies.
"The boys have worked particularly hard since I came into the job and the environment we have created is an intense learning one, which at times can be testing for young men, but rewarding and enjoyable.
"I always encourage them to embrace and enjoy it, but the beach trip was more about giving them a little mental refresh, a reward for their hard work as well as confirming and building upon the team camaraderie which has been created and evident in recent months.
"It was great for the staff as well who also thoroughly enjoyed and have been fantastic in supporting the boys through their journey this season."