Swansea City Under-9s welcomed into the academy pathway
30th November 2022
Academy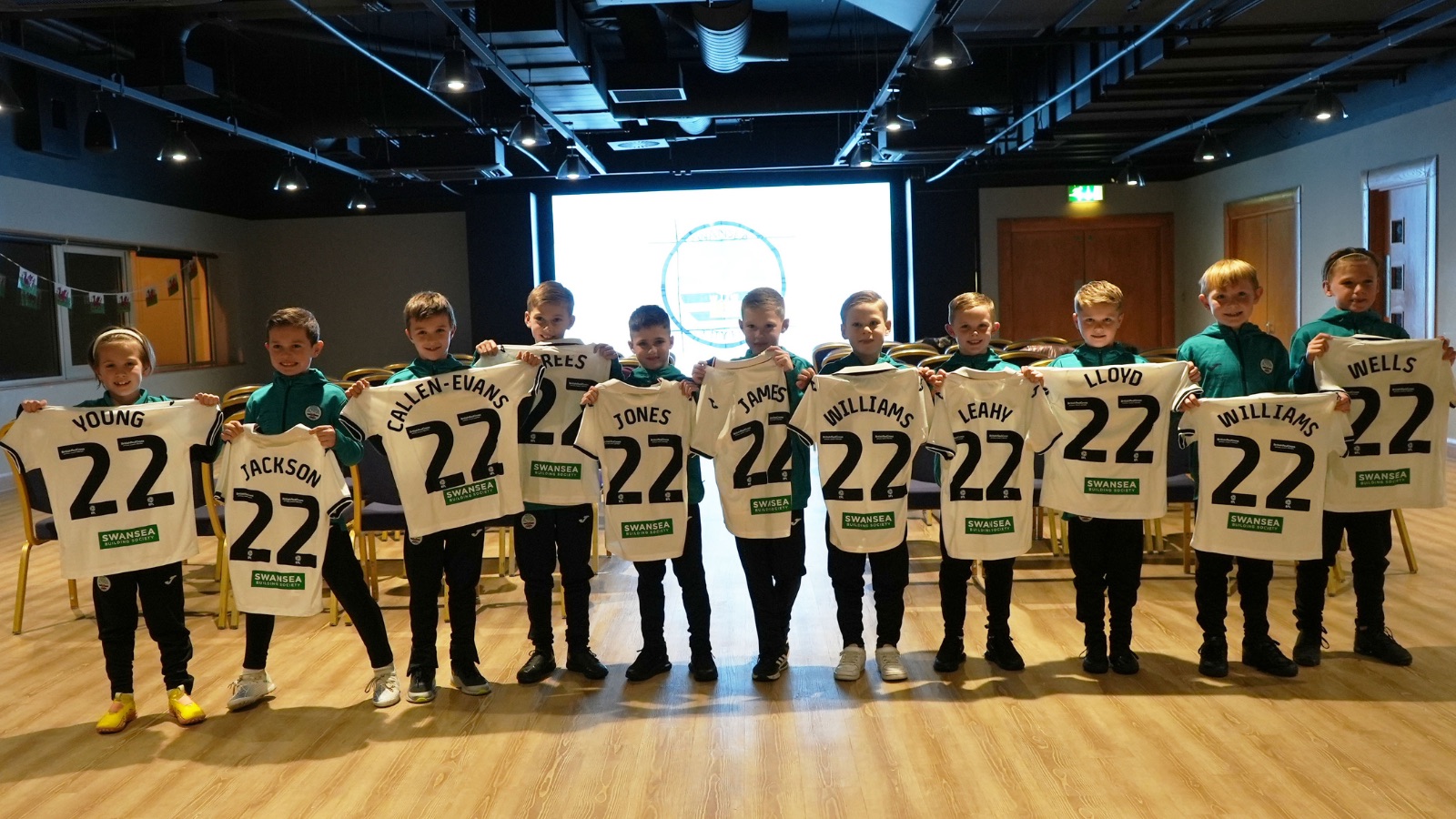 Eleven talented football players have taken their first steps on the Swansea City academy pathway in a presentation evening held at the Swansea.com Stadium.
Players at the event will hope to follow in the footsteps of the likes of Connor Roberts, Joe Rodon, Ben Davies, Joe Allen, and most recently Cameron Congreve, who were all part of the club at under-nine level before making the journey through the ranks to first-team football.
The young Swans were presented with personalised Swansea City home shirts after opening words from academy manager Andy Goldie.
"It's always a fantastic time to welcome these young boys and their families into the academy set up. It's important to understand that they are eight and nine year-old children first and foremost, and there will always be periods of acclimatisation where simple communication, understanding and patience are required," said Jack Chapman, head of academy recruitment at Swansea City.
"There is a long way to go on this journey they are about to embark on – and however long their time at the academy is, we hope they grow and develop into hard-working, humble young men that have positive, lasting relationships and memories.
"It's our belief that we have caring, supportive, experienced staff throughout the academy within the varying departments to support their journey, whether that be coaching, performance, well-being and player care or medical, among others.
 "We hope that the boys follow in the footsteps of previous academy graduates and right now they don't need to look much further than the current World Cup for inspiration. We wish them the very best of luck and look forward to supporting them in any way we can."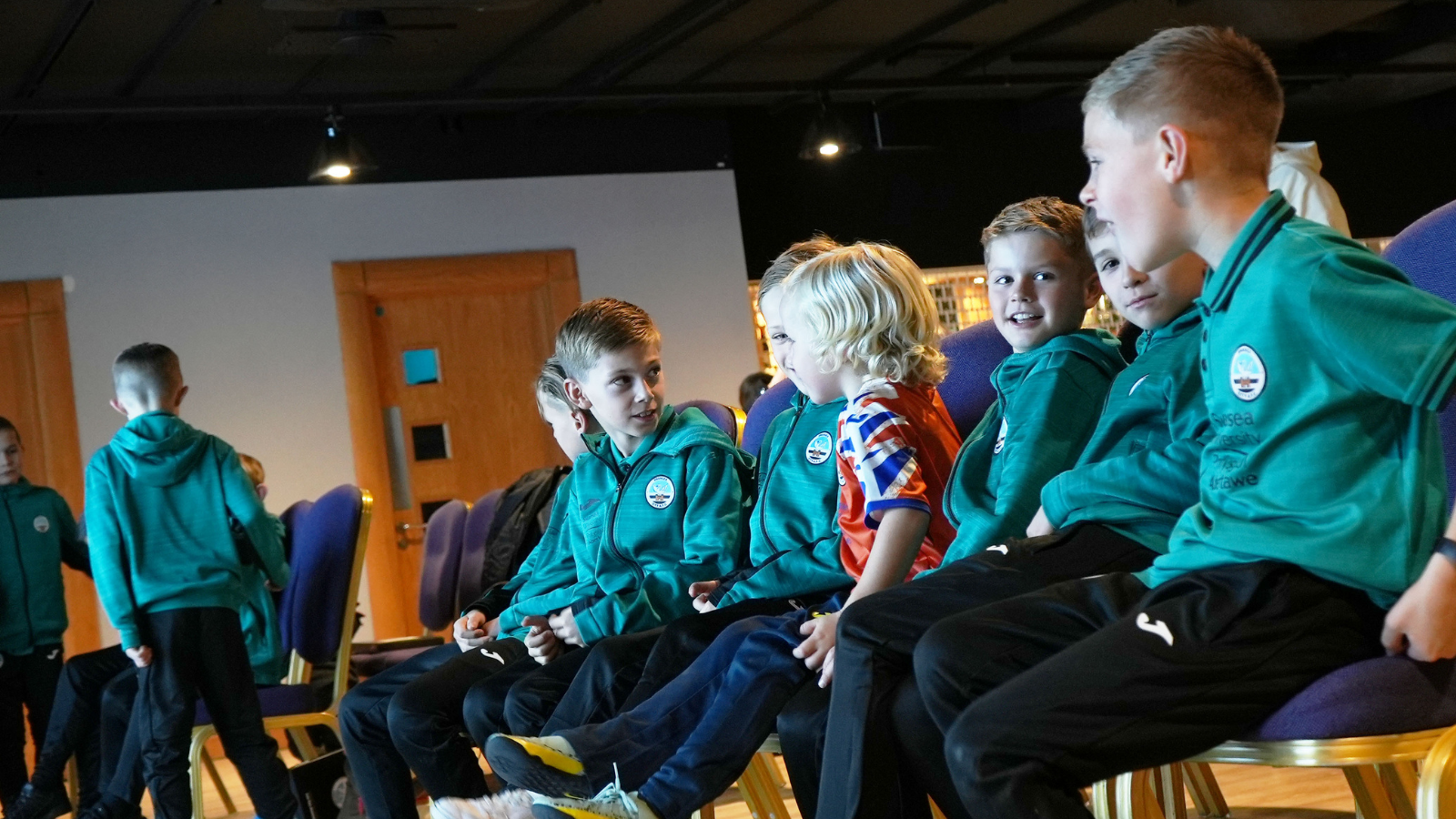 Head of foundation phase and coach Craig Angus added: "It was great to see all the boys being recognised for their graduation to the academy at the presentation evening on Wednesday. 
"An important part of our player development philosophy is ensuring that every player is made to feel valued. Therefore, we want to show our appreciation, not only the boys but also the efforts their parents showcase daily and weekly in supporting them.
"Whether that's for training, or for games home and away, it is an important part of the process in making everyone feel as valued as possible. 
"It is now important the boys enjoy the journey, dream big and work as hard as they can to maximise their undoubted potential."