Swansea City Women players join Foundation's girls-only Soccer Camp
23rd August 2023
Foundation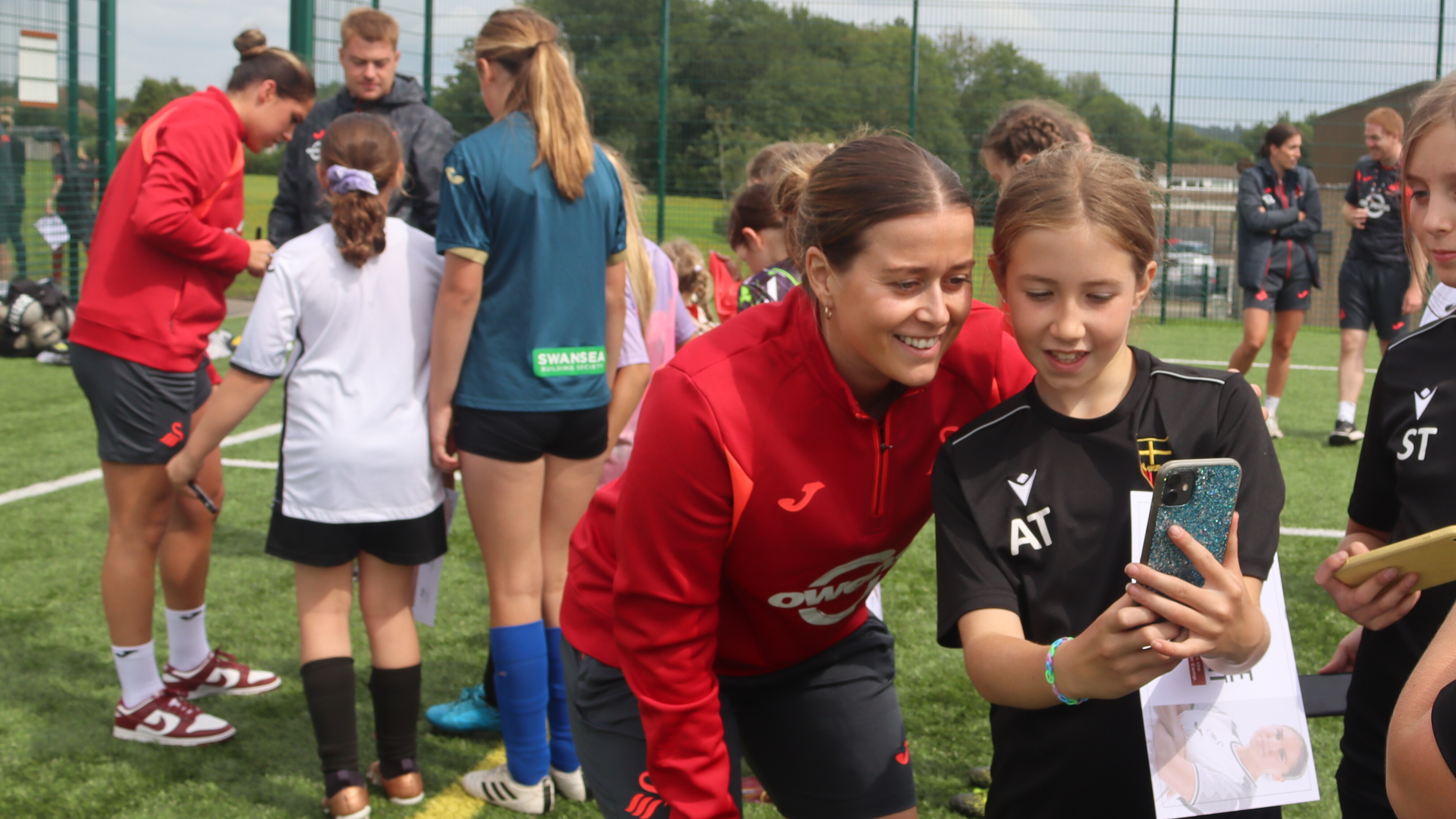 Swansea City Women players Jess Williams and Chloe Bull surprised participants at the Swansea City AFC Foundation's girls-only Soccer Camp in Penyrheol.
Williams and Bull handed out certificates and prizes for the aspiring footballers, as well as posing for photos, signing autographs and answering questions from attendees.
The camp offers girls aged five to 12 the opportunity to take part in football drills, challenges and games with other girls, with the Foundation's FAW-qualified coaches leading the sessions.
Williams was excited to see so many young girls engaging in football and hopes the game continues to grow.
"It was really good to see all the girls here enjoying themselves, and it's great to see how many girls are getting involved in football," said Williams.
"The game is growing, as you can see with the World Cup. It's giving a lot of little girls hope and obviously the following of women's football is growing, so it's really good to see girls given these opportunities."
The Foundation will be hosting another girls-only soccer camp on September 1, as well as additional soccer camps. throughout the remainder of the summer. Click HERE to find out more.