Team-mates lead tributes after Wayne Routledge brings up his 300
18th April 2021
First team
Wayne Routledge further cemented his status as one of Swansea City's finest servants by bringing up his 300th appearance for the club against Wycombe on Saturday.
The 36-year-old became just the 32nd player to reach 300 appearances in the 109-year history of the football club.
And members of the coaching team and his first-team colleagues have paid warm tribute to his contribution to Swansea City.
Steve Cooper
I could talk for hours about Wayne and it would all be really positive.
This season he has been a real positive influence on everybody, whether he has been playing or not.
He has been out with injury until recently, but he has had a brilliant career that is still going and, as we have seen in the past two games, he has a contribution to make.
But he contributes in so many ways; in the togetherness of the group, he acts as a role model and is still one of the best trainers, he is a great bridge between myself and the dressing room.
He sees things from both sides and is a real good confidant for everyone, he has a massive heart and wants to give back.
I cannot speak highly enough of him as a player and a person. The football club has been lucky to have him and I feel privileged to have worked with him, and I think any player or staff member would echo that.
He is a diamond, Wayne, and his career is not over yet. There is more to come, and he is a really good person.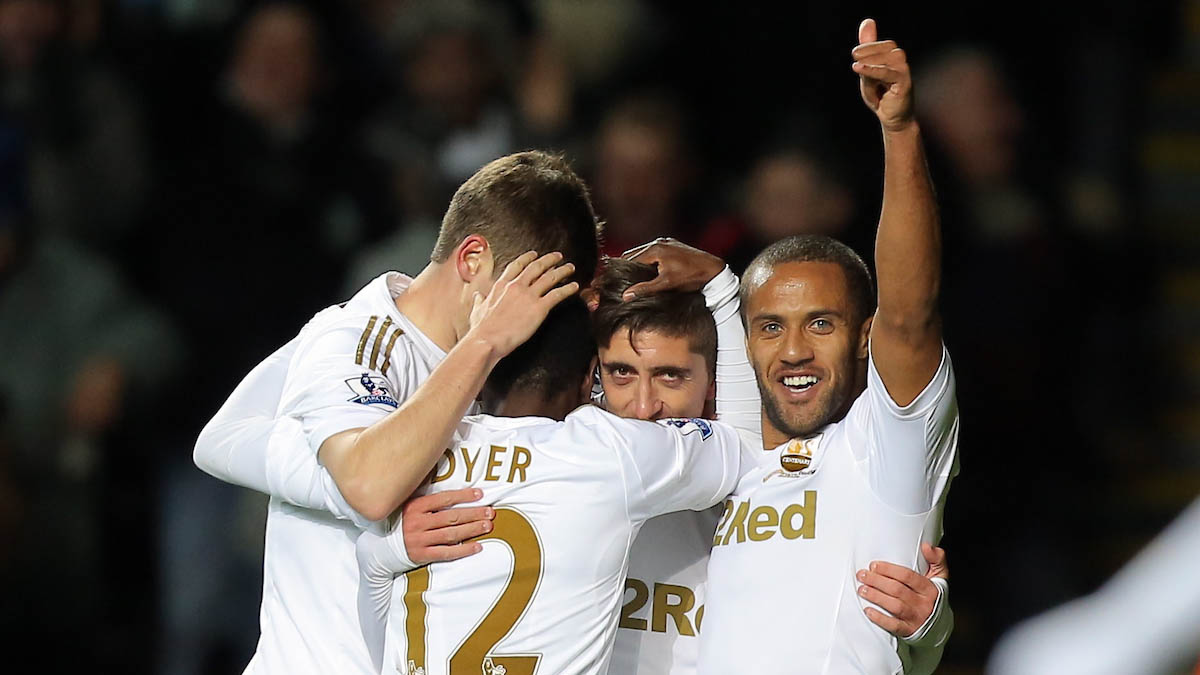 Yan Dhanda
He's a role model on and off the pitch and what he's done for this club speaks for itself, so congratulations to him. I've looked up to both Wayne and also Nathan Dyer when he was here, and both of them have been a big help to me.
Ben Cabango
He's an unbelievable player and a great guy on and off the pitch. He might be 36 but he's still doing crazy stuff on the pitch. Every day in training I'm learning new things from him – he is an ultimate professional and great player. You can learn so much from him, just the way he is around the place and how he talks to you. You know you can always go to him for advice for anything, he is always there. It's a really good thing to have someone like that in and around the changing room.
Connor Roberts
The word legend doesn't get used much, but I think he is one. He's been through so much for the club, he's won things, he's been up and down too, but he's played a lot of games and a massive icon in recent times for Swansea City. He's come back into the team recently and done a great job so well done to him and hopefully he can get a few more.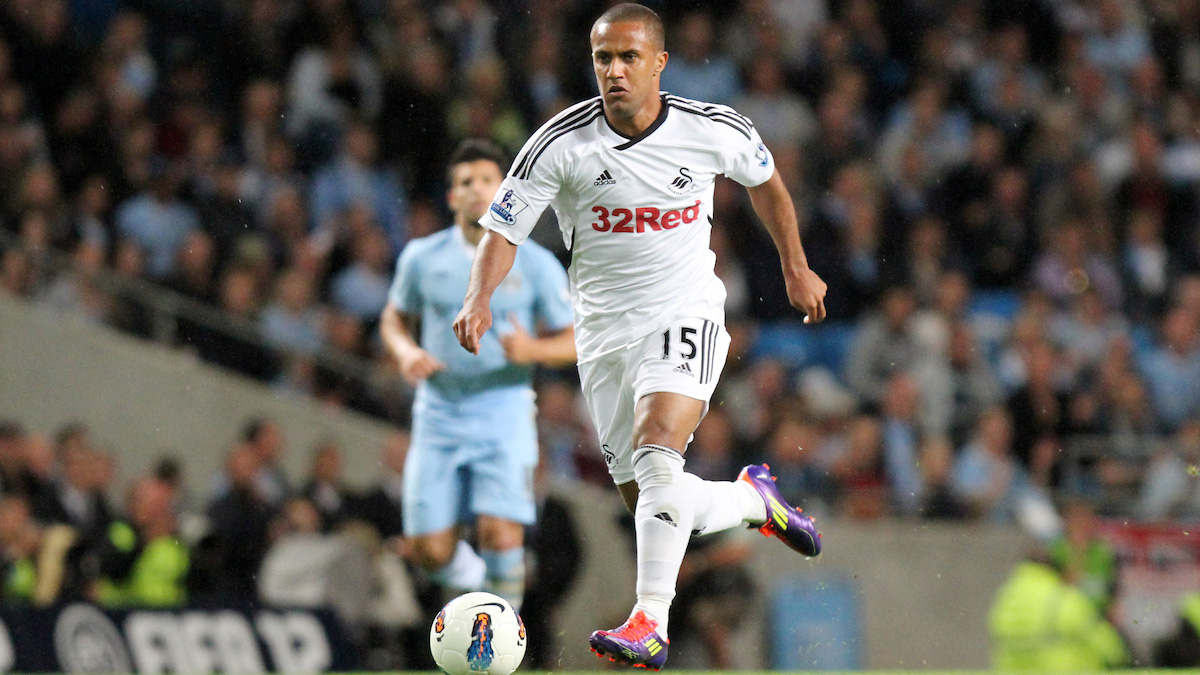 Ryan Bennett
I've come across him during my career playing for different teams and he was always one of those tough players to play against. I think you still see the quality he possesses now and that's a credit to him to keep his body in that shape and the professionalism to keep going. He's been another standout player this season when he's come in. All credit has to go to him, it is down to his dedication and professionalism and hopefully he can carry on the way he is. He's a great role model, especially for the younger lads, and he is a big influence in talking to them and keeping their heads where they should be. He is a big part of the changing room.
Andre Ayew
Congratulations to Wayne. As players we are lucky to have him, both as a player and a guy. I'm very proud to play with him, we have a good relationship and it's great to have someone like that around. He's a great figure and he's become a club legend and we have to give him that respect.
Marc Guehi
He's been great with me since I came in. I used to watch him in the Premier League so for him to still be doing it now – not just on the pitch but his impact off the pitch too – he is a credit to himself and the club. He's adapted really well and I think that shows the sacrifice and investment that he has put into his game and into this club too. He's wanted to prove it for the club and for the fans too, and he's a great role model for us all.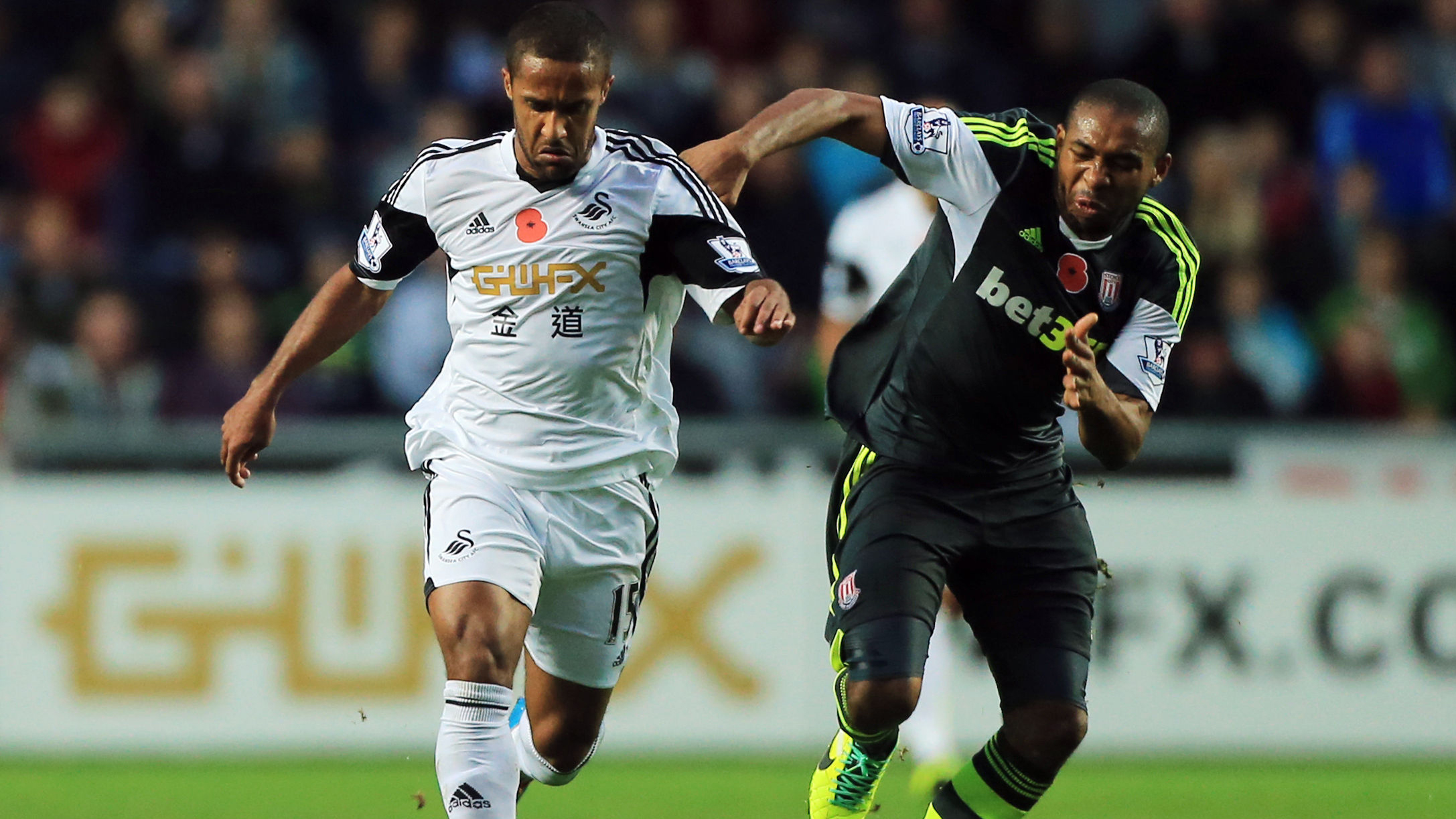 Liam Cullen
What he has done for the club is nothing short of unbelievable. He came here in our first season in the Premier League and I was 11 years old, I was coming here watching him play and he was always one of my favourite players. To be in the same squad as him now, playing with him and learning from him, he's been unbelievable for this club. Massive congratulations to him and hopefully he's got many more to come in a Swansea shirt. He's got so much experience, he's played the game for years at the highest level and when he talks you listen.
Korey Smith
I used to watch him back in the day on Premiership Years growing up, and when I came to the club I heard he was signing on for another year and I was really excited to meet him. He must have been frightening back in the day because his ability now is still unbelievable. I've learnt a lot from him, as a leader and as a person, and Swansea are very lucky to have had him for all this time.
Freddie Woodman
I grew up watching Wayne, being a Crystal Palace fan and making his debut at the age of 16. To come here and play with him now has been unbelievable. He's a top bloke, at the moment he's still doing his stuff on the pitch but off of it he helps everyone around the club, especially me coming here on loan. It's an unbelievable achievement and he's been a fantastic servant for the football club.
Ollie Cooper
He is one of those players where it can feel strange because you have been used to watching him on TV or in the stands at the Liberty, so to train and play alongside him feels surreal. But he is someone who is always so helpful, and happy to pass on all his experience. He is someone all the young players look up to.and he is a fantastic player. You just look at the career he has had, and the success he has had here. I think he will go down as one of Swansea's greatest players, he is just brilliant and is such a great example to try and follow.