UFC star Brett Johns to thank Jack Army for support at QPR game
11th February 2020
Club
UFC star and dedicated Swansea City fan Brett Johns will take the opportunity to thank the Jack Army for their support on Tuesday night as he is paraded on the Liberty Stadium pitch before the Championship clash with QPR.
It will cap a perfect fortnight for the mixed martial arts expert after he announced his comeback with a stunning victory over fight favourite Tony Gravely at UFC Raleigh in North Carolina.
Having been out of the fight game for 18 months with a knee injury - and with his UFC contract on the line - the Swansea-born bantamweight turned on the style to clinch a third-round submission from his opponent.
And the 27-year-old claimed victory in such style that he was awarded fight of the night status, earning each man a $50,000 bonus.
"You don't get many chances in this game,'' explained Johns, who was the first Welshman to fight in the UFC when he beat South Korean Kwan Ho Kwak in November 2016.
"I knew that if I had lost that fight, I would have probably lost my job; my career as a fighter.
"Believe me, you don't earn footballers' wages in this job, but you get more than most fighters if you've got a UFC contract.
"I love fighting and while it's not about the money, I still have to earn enough to live.''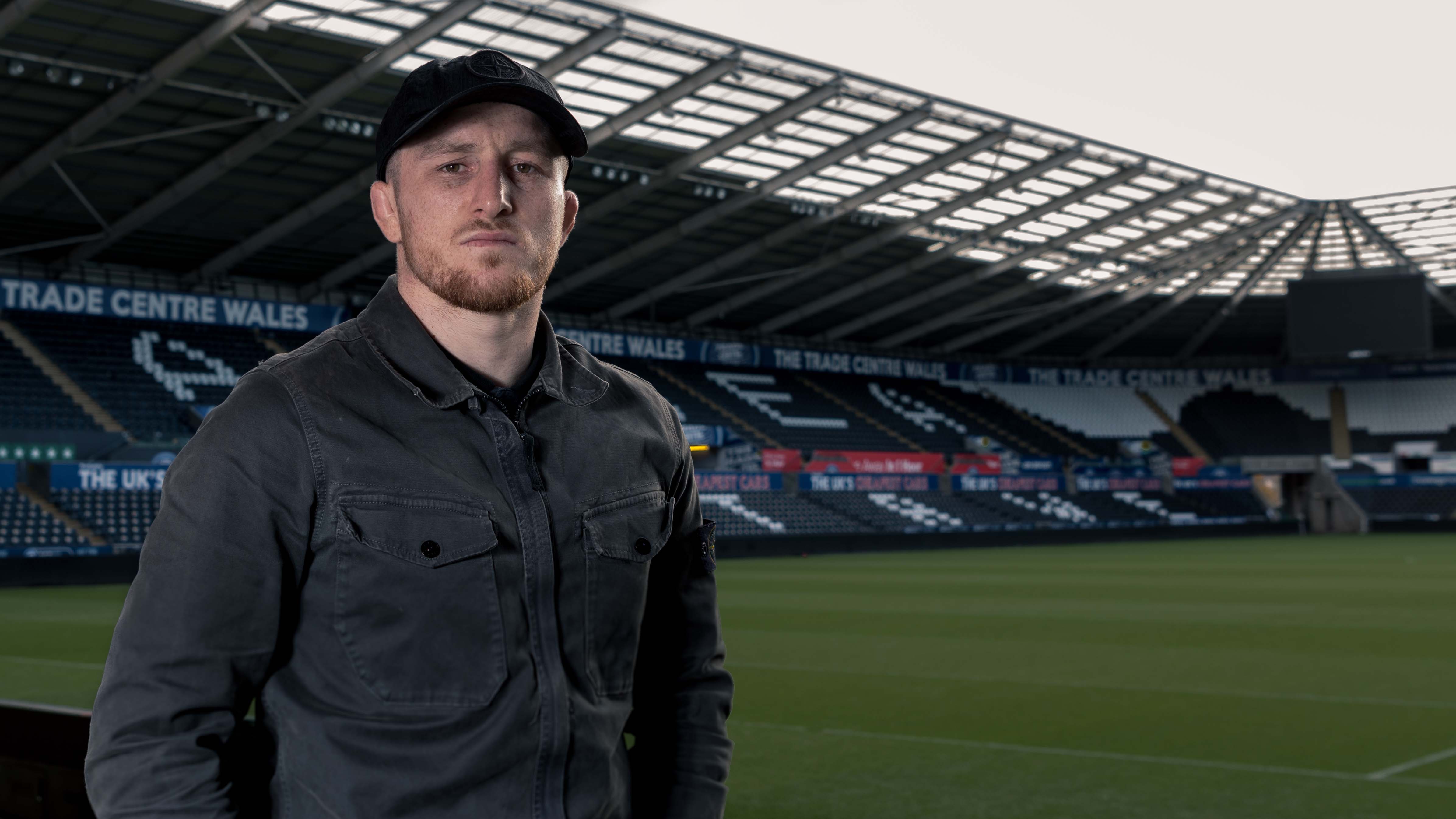 Johns took up judo in a club run by his father at the age of four; moved to Brazilian jiu-jitsu at 16 before venturing into MMA with his coach Chris Rees.
After quitting his job as a labourer to turn professional in 2012, he climbed the MMA ranks after becoming bantamweight world champion in both the Cage Warriors and Titan FC formats.
Despite the rise, Johns came close to quitting  a few years ago after falling out of love with the sport and struggling to live on his meagre earnings.
"It's been tough at times over the years,'' admitted Johns. "There were times when I had absolutely nothing. I couldn't even afford a bus ticket to get home from the gym one night, so I slept there for a few weeks. There was no heating, and my bed was two couches pushed together.
"But the hunger is back and I'm still on cloud nine after the victory over Gravely. I'm back in the gym training already. You're not normally back so soon as this after a fight, but I have been out for so long that I want to make up for lost time. I'm on to the next chapter already.''
That next chapter will see Johns spend a lot more time training in America from March. To spend months away from Swansea will be tough for the home-bird, but it's a sacrifice he is prepared to make in pursuit of another world title shot.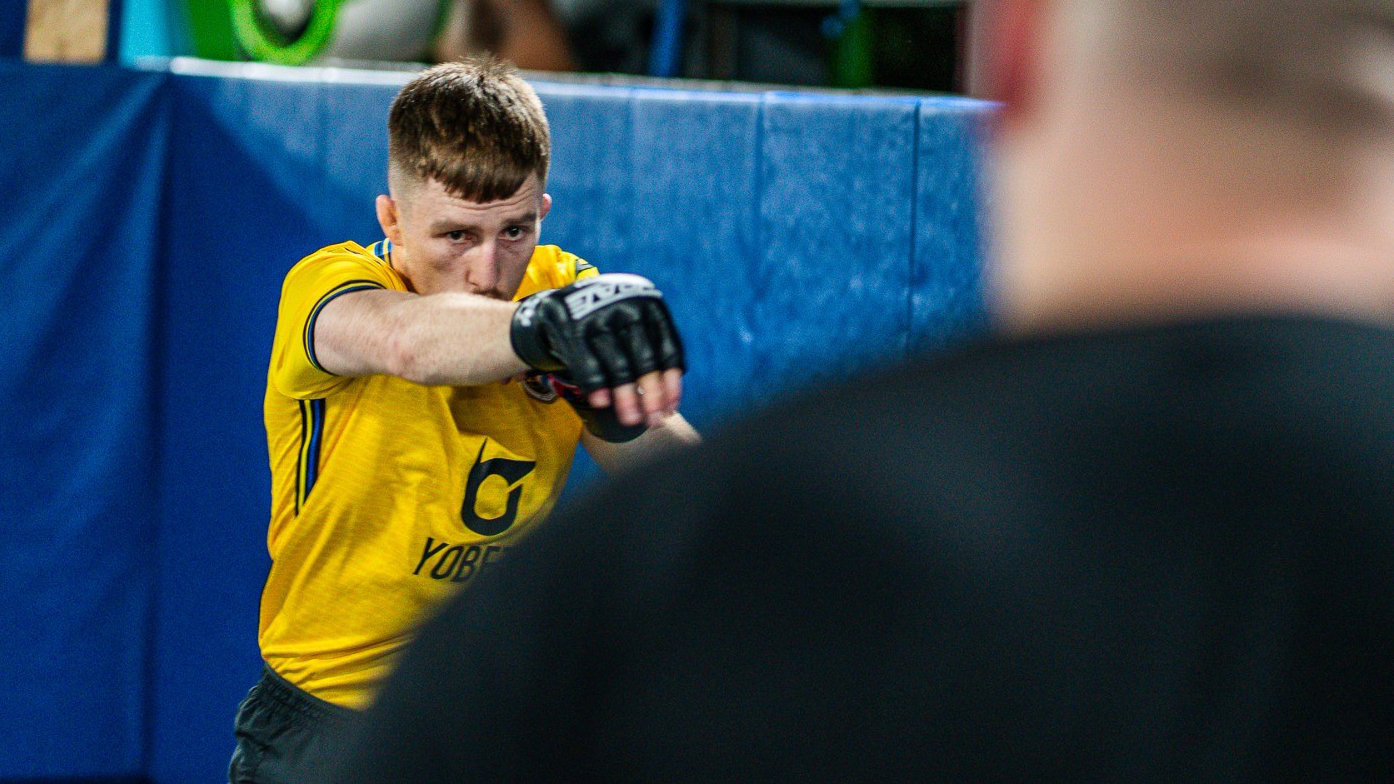 "I've spent quite a few weeks training in Las Vegas  over the years. I know the place like the back of my hand. It's the fight capital of the world and the place I need to be if I want to be the best.
"I'm already looking for my next fight because I know I am five or six victories away from a title shot. I've only lost twice in my career to fighters ranked second and fifth in the world, so I know I am in with a shout.''
The only downside to moving to the States will be the lack of opportunities to watch his beloved Swans live in action.
The former two-time World champion is a season ticket holder at the Liberty and has built up a close friendship with the likes of Swans defenders Joe Rodon, Connor Roberts and former striker Ollie McBurnie.
The group, minus Roberts who was playing, were together in the away end at Cardiff City Stadium for this season's South Wales derby before flying out to finish his training camp in North Carolina where he was pictured training in his Swans shirt.
He is also a regular on the road with recent trips to the likes of Bristol City, Millwall, Derby and, of course, Cardiff. And it's a love affair that has stretched back many years with Joe Allen's goal at Ninian Park in 2009 to Ben Wilmot's winner earlier this season two memories that still stick out for their pure, raw emotion.
"I ran down four flights of stairs to celebrate Allen's goal at Ninian Park and ended up on the floor. I had people trampling all over me during the celebrations. I had more of a kicking that day than in any of my fights,'' he joked.
He is also a huge Wales fan, home and abroad, and made the trip to France in 2016 to watch Chris Coleman's side reach the semi-finals.
"I'm going to miss watching the Swans at the Liberty when I move to America,'' he added. "I'll have to get up early and watch it on SwansTV.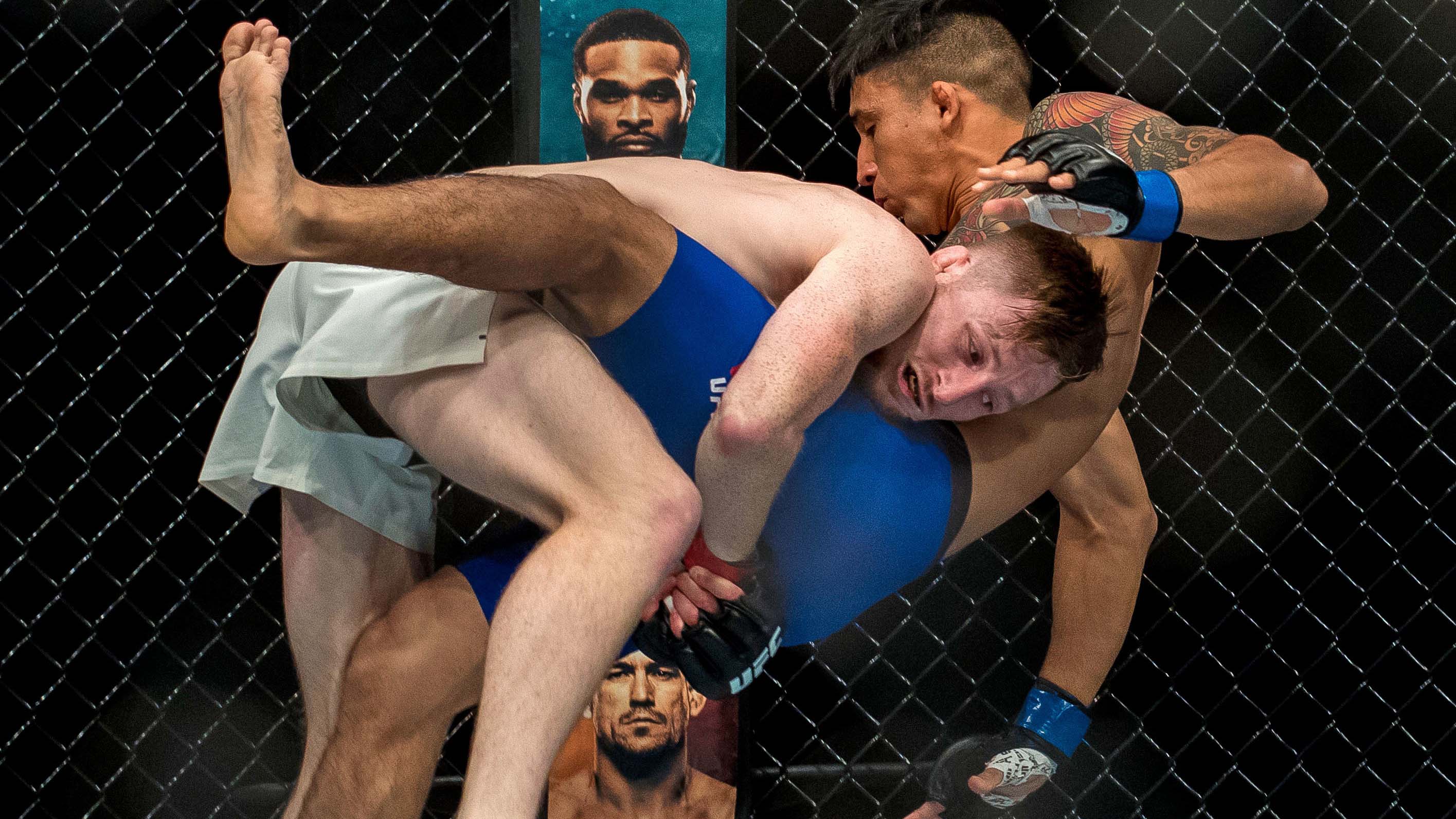 "I've got one more away trip pencilled in first though to Blackburn at the end of the month. I love travelling away with the boys. The recent game at Cardiff was special, although I think Oli (McBurnie) stole all the headlines. Saying that, I don't think the pictures of me and him gained me any fans in Cardiff,'' he quipped.
His popularity in Swansea continues to grow again after his lengthy lay off, however. Pictures of him training in the Swans' yellow away shirt in the States certainly helped.
"I bought that in the club shop after the Cardiff game with (Conor) Roberts on the back. It's something I wanted to do because the club and the fans have always been good to me with their support.''
But while there weren't many people talking about 'soccer' in the gyms across the pond, the Swans don't go unnoticed.
"It's funny; a few years ago, after one of my fights in Las Vegas, I took everyone out shopping to celebrate my victory. We went into a famous American hat shop called Lids where one of the shop assistants recognised me from the fight and asked for a selfie. Of course, I said no problem, and he only pulled a Swans beanie hat out of his pocket for the picture!"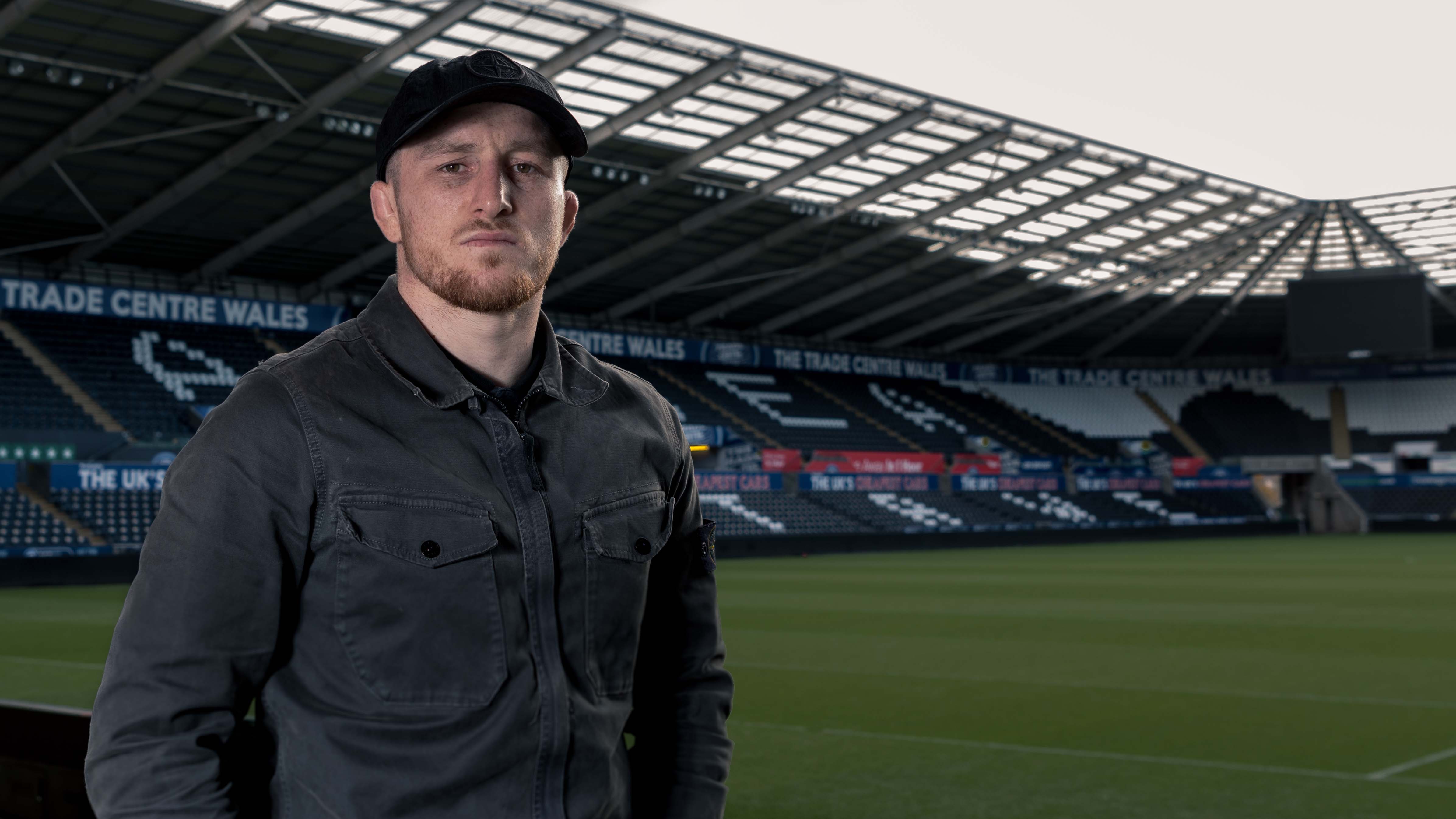 There will be a lot more Swans hats on display on Tuesday night though when he walks out at the Liberty.
"I'm really looking forward to it,'' he added. "It's going to be a first for me – and a big feather in my cap.
"I'll have to make sure I give those headers in the East corner an extra special wave!"
Photography: Nathan Davies @filmnathan / @tanabigroup (Instagram & Facebook); Sacha Wiener @sashshots / https://sashshots.photography