Vetch Field | The Final Season | Part Three
13th May 2020
Club
May 11 marked 15 years since Swansea City played their final game at their old Vetch Field home. To mark the anniversary we are running a series of features about that final 2004-05 campaign under the guidance of Kenny Jackett.
Today, we move on to part three as the Swans hit their stride over Christmas and New Year, and one club stalwart sparks a dressing room ruckus at Boston.
The Christmas and New Year periods are often said to be a vital part of any club's season. For Swansea City, it proved to be the case as the 2004-05 campaign gathered steam.
Packed with enough fixtures to ensure fans had more football than turkey to tuck into, Kenny Jackett's side stepped up their push for promotion as they signed off 2004 in rich form and started 2005 in the same vein.
But this just wasn't a normal season. For this was the year the Swans were moving away from their dilapidated yet comfy home of the Vetch and preparing for life in a new, plush stadium across the city.
While the excitement of a new chapter and the next stage of the club's vision was in sight, the pressure within the squad was building as they felt playing fourth-tier football in a 20,000 stadium would not be acceptable.
Yet the days and games were ticking by, as time was closing in on the Vetch.
But this venue, built on a cabbage patch and located next to a prison, had plenty more life in it just yet.
It gave Jackett's men an edge – a psychological advantage over the opposition. And this was before they had even stepped foot onto the pitch and felt the roar and ferocity of the North Bank.
"When teams came to the Vetch, we believed we had already won the game before they arrived," says winger Andy Robinson, who struck nine goals that season.
"It was such an intimidating place to come to. You had to park in the prison, walk through terraced houses and then you were in the Vetch. You could bang on the walls and the opposition team would get nervous.
"The fans were so close to you and it was intimidating for any teams coming to the Vetch. We used that energy to our advantage."
The Swans were flying high yet went into December on the back of two league defeats to Shrewsbury and Bury. Coincidentally, they were teams that would be involved in the club's final two league games of the season. But more of that in the forthcoming parts of this feature.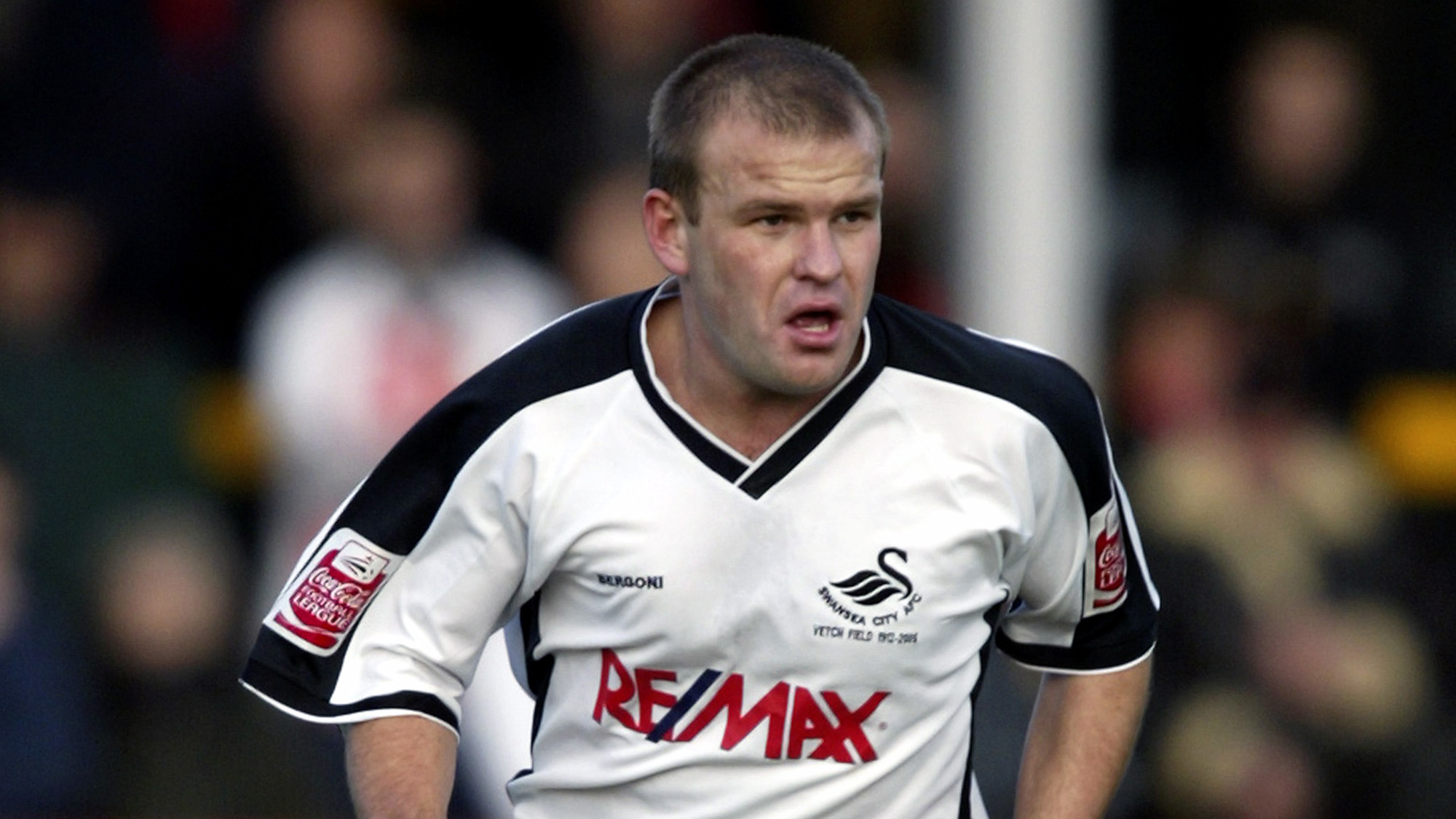 A 1-0 win at Oxford United – a scoreline the Jack Army were becoming well accustomed to this season – saw Marc Goodfellow score his first goal during a month's loan from Bristol City.
"The main part under Kenny was our solid foundation to defend, while we knew players like Robbo, Trunds and Paul Connor would score. They would win us matches," said Garry Monk.
"Once we started to get clean sheets with a pretty much new back four, we knew we would be winning games.
"We weren't ultra-defensive and we weren't ultra-expansive. We were somewhere in between as a team.
"Sometimes the expansive side of our game would be more evident, but we had an attitude where we could defend, dig in and be solid.
"It was a close season with tough games, and you can see that in the amount of 1-0 wins we had."
Another 1-0 scoreline, this time going the other way, saw former Swan Steve Torpey strike within a minute as he helped Scunthorpe edge a tense encounter at Glanford Park.
But such was the character and desire in Jackett's squad, it was a mere blip in the formbook.
Under Jackett, the Swans were a tough nut to crack with a wave of flair up the pitch.
And the Jack Army could not have wished for a more perfect Christmas as the Swans blew Notts County, Kidderminster Harriers and Boston United away as they scored 12 goals in three games.
"I remember Kenny being quite vocal about the importance of that period," recalls Adrian Forbes, who had joined the Swans from Luton Town that summer.
"We had an away game just before Christmas and I remember he pulled us into a meeting and told us there was no Christmas party. We actually had Cheltenham races booked in March instead.
"We did look at him a bit bemused, but he was right. We were up there, we were going well. We had to stay focused because the prize at the end had to be claimed.
"Also, I think in the back of our minds we knew the Liberty was being built. No-one said to us, 'look lads, we can't be playing League Two football in a 20,000 seat stadium with – no disrespect – Boston United coming down on a Saturday. It's not going to work'.
"But, subconsciously, we knew the importance for ourselves as players, and to the club and supporters.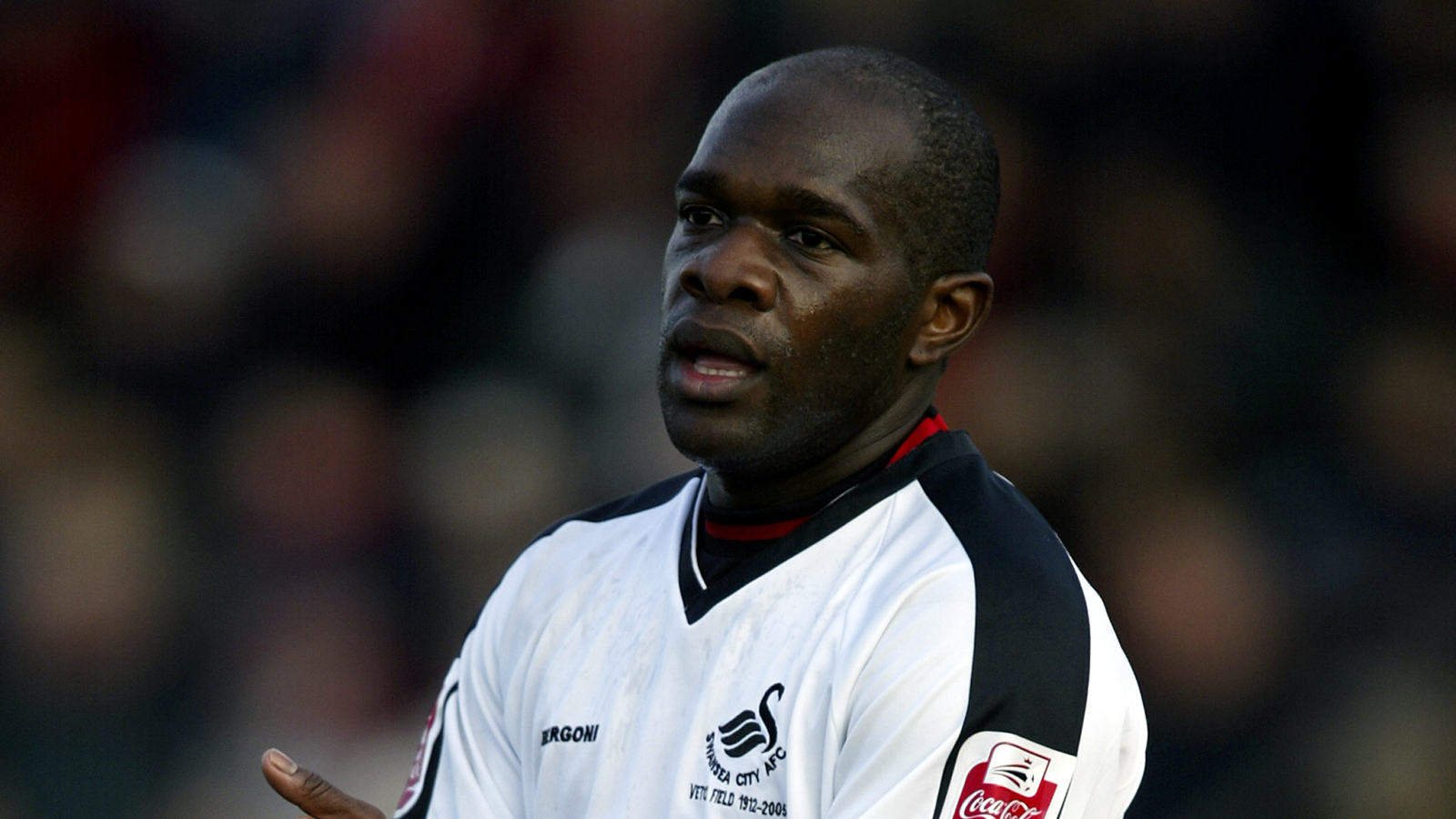 "We knew what we had to do, and that run over Christmas was the catalyst."
Calming down nights out was recognised by the squad – even 'social secretary' Lee Trundle.
"Christmas is an important time because the league starts to settle down a little bit then and there a lot of points you can gain over that period. It sort of sets you for the last half of the season," said Magic Daps.
"I think the boys started to realise how important it was then as well. I know we speak about the nights out and saying how often we went out but under Kenny after that we probably didn't do that.
"We'd probably go out on a Saturday after a game but we didn't go out all the time. Kenny put the blocks on and said we couldn't do that if we wanted to get out of the league.
"Everyone listened to him and I think that was a big part of us coming up strong at that point."
The three-match winning run in the league saw Trundle blitz Notts County as he scored his final hat-trick at the Vetch in a 4-0 victory; Paul Connor scoring the other.
Then came a 5-1 mauling of Kidderminster as the visitors ran riot in a display which showcased their promotion credentials.
From start to finish, Jackett's men were ruthless and provided a knockout blow to the Harriers on Boxing Day.
Connor nodded them in front after just 30 seconds, and Izzy Iriekpen's ninth-minute goal looked like the points were already gift-wrapped.
Andy Gurney's dismissal led to cause for concern, before the hosts pulled one back with eight minutes remaining.
But such was the durability and conditioning of this team, it was the 10 men who finished strongly as the pre-season preparations kicked in.
Sub Robinson fired home a penalty in the 89th minute, then Goodfellow made sure of victory 60 seconds later, before Robinson added another to seal a five-star performance.
Boston were the next to be put to the sword at the Vetch as the Swans signed off 2004 in victorious fashion.
Trundle, Forbes and Goodfellow were on the scoresheet in a 3-1 victory; but it was the return match that would steal the headlines.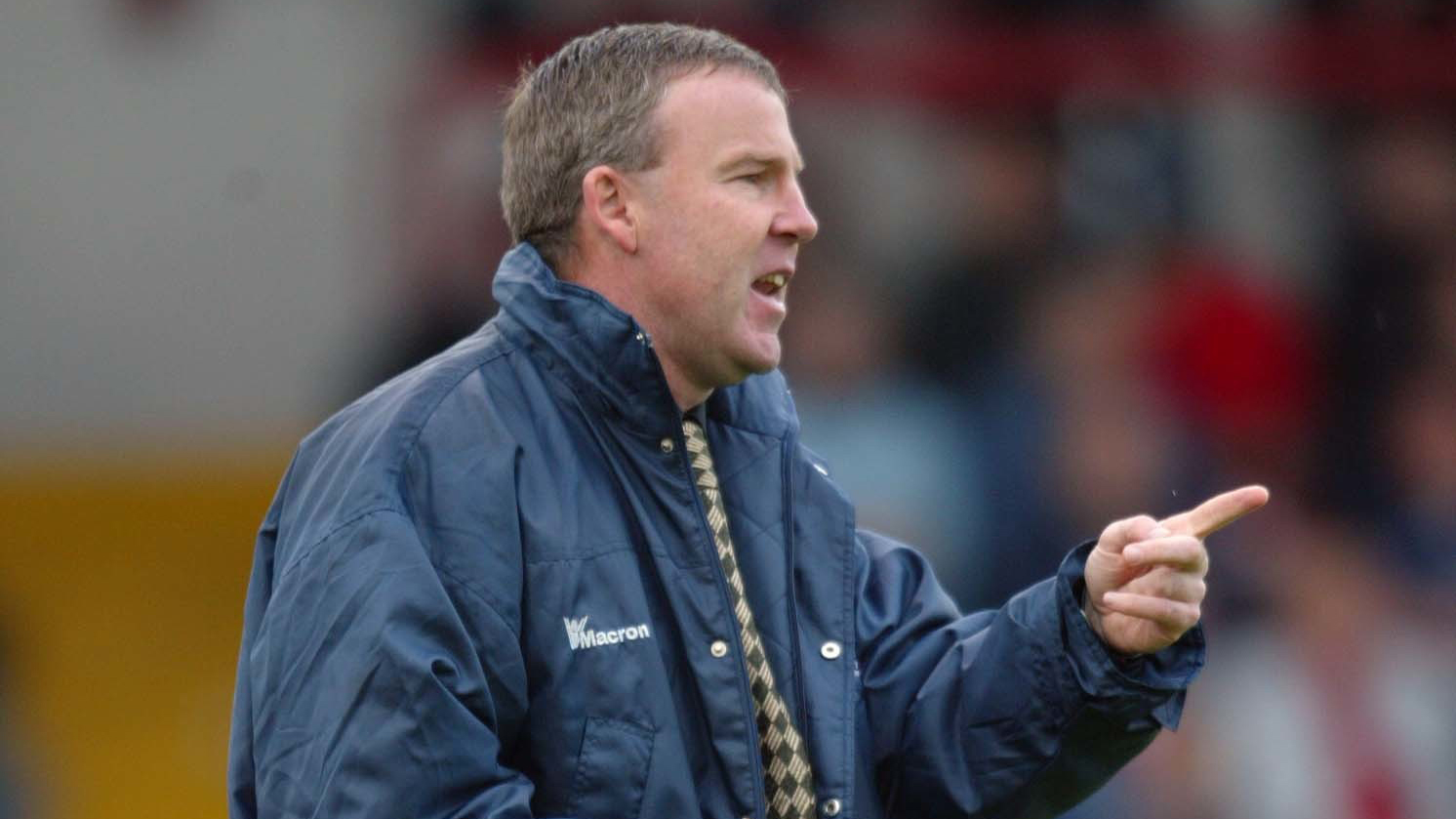 A mixed bag of results leading up to the Swans' trip to Lincolnshire, and a dramatic finish – and even more drama after the final whistle – meant this was one that both sides were talking about for some time.
Boston hadn't lost at home for almost a year in the league, while the Swans needed a result to pull level with leaders Scunthorpe.
Trailing at the break in a game which had been seen the pitch pass a lunchtime inspection, the Swans rolled their sleeves up and the half-time introduction of Robinson proved crucial.
He set up Trundle for the equaliser, while the roles were reversed as Robinson put Jackett's men ahead.
Boston would go on to equalise, but the drama was all to come in the dying moments.
Striker Jason Lee felled Trundle in the box, and he picked himself up to blast home the winner as the Swans' never-say-die attitude – and one of many last-gasp goals – came to the fore.
Boston were riled, feeling Trundle had hit the deck too easily.
After the final whistle, it all 'kicked off.'
"I can remember coming off with Kenny and Steve Evans having a full-blown argument, he was saying we were cheating," recalls Alan Tate, who played right wing-back that day at York Street.
"There was an argument between the players and it eventually got broken up and everyone ushered into the changing rooms.
"As we were going down the tunnel behind the goal, we had to walk past their dressing room to get to ours – it was an old ground.
"I just banged on the door and said 'Get in there, get in there!'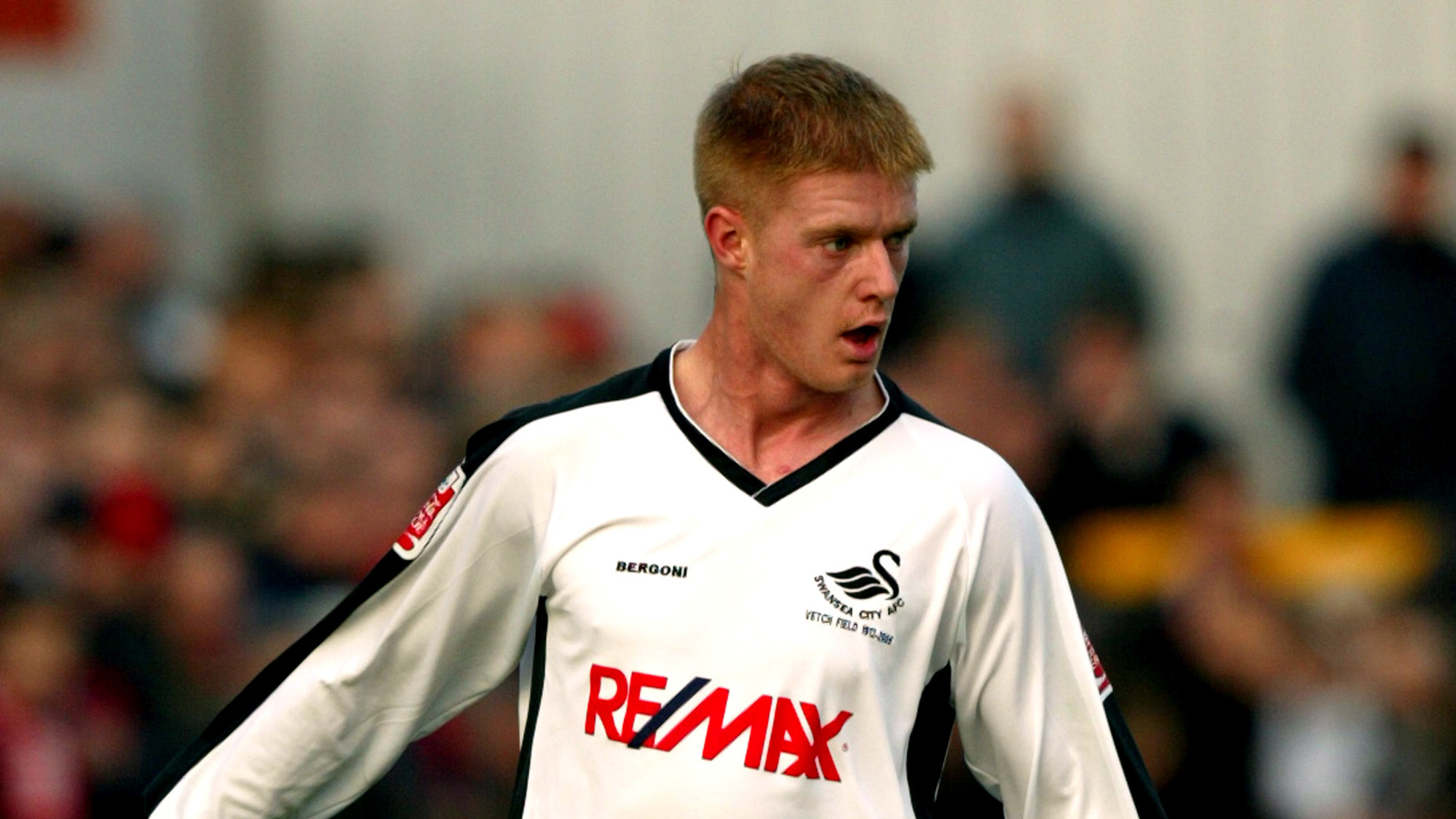 "Anyway, I think I only managed to knock once before big Jason Lee opened up the door and came out looking and I was soon moonwalking my way back behind big Kev Austin. I thought I'd let those lads deal with that!"
Forbes, through a mix of laughter and disbelief, adds: "Alan Tate, bless him, what a guy!
"That was a tense game. We got a late penalty that they thought was a dive, Trunds scored and we won.
"If anyone has ever been to Boston's ground, it was an old ground where the players funnelled into a narrow tunnel in the corner.
"There were cages there with the fans baying at you.
"In this situation, I have no idea why Tatey wanted to do it, but he went and knocked on their door. He didn't make it past the second knock before the door opened and there was big old Jason Lee stood there with his top off.
"You're just thinking 'Oh no, it's going to kick off'.
"They piled out, but we were stuck in the middle and I was so small it was all sort of going off above me.
"I remember giggling at it a bit, but I also remember thinking that all our players were in there. Even Kenny was in there at the end shouting at us not to take any nonsense and stand up for ourselves.
"It summed up where we were at as a team."
Monk, like Forbes, is shaking his head as he recalls that moment.
"You could always trust Tatey to do the right thing at the wrong time," he beams.
"Boston hadn't lost at home for almost a year, so they had a proud record.
"They were big, physical and intimidating. They played and acted to intimidate you.
"We stood up to it and won. We came off the pitch and all their fans were giving us all sorts of abuse and spitting at us.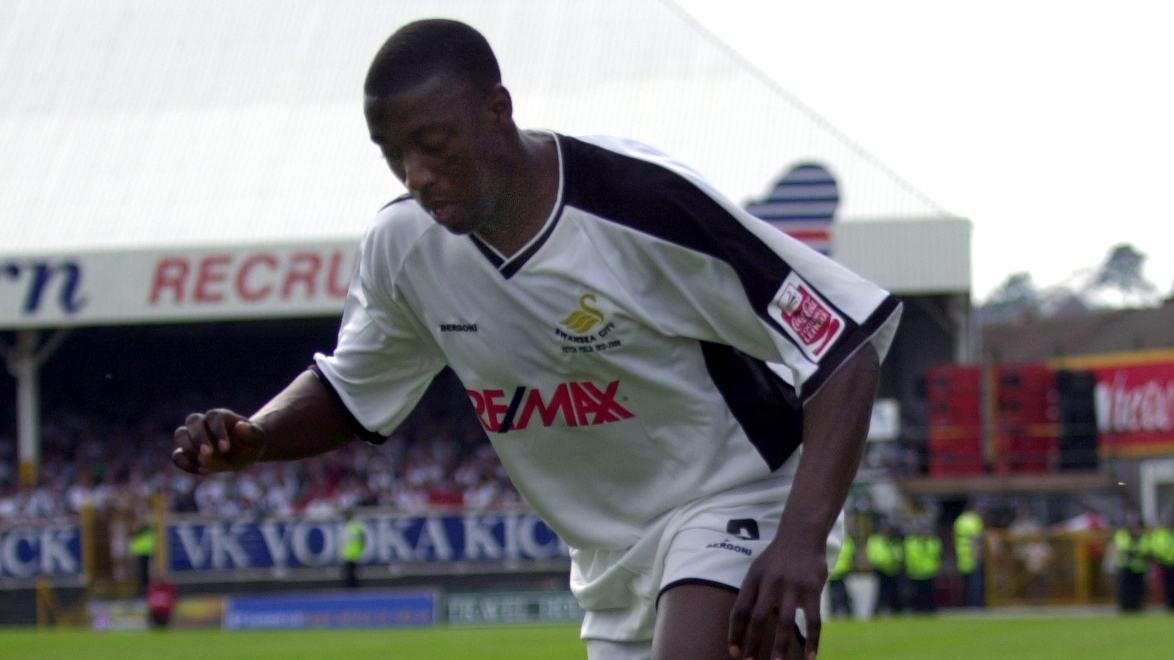 "They had stewards and about eight security staff, who were dressed in black. I was at the back with Kev Austin and Izzy Iriekpen. Tatey was one of the first ones through the tunnel. All the Boston players are in their changing room and their manager is angry they had lost.
"Tatey goes past their door, bangs on it shouting 'have that', then buggers off to our changing room. By the time they answer it, we are walking past the door and then it all kicks off. The problem was the tunnel was so narrow there wasn't any room to do anything.
"The managers are arguing, the players are kicking off, and I remember one of the security guards booted Izzy in the private parts from behind. The lad who did it went to the back, then it kicked off with their security guys.
"It all calmed down and Tatey was sat in the changing room having showered. He goes 'what happened out there lads?'. He says he's just banged their door and we say 'Tatey, we just almost got our heads kicked in and you're in here.'
"That was Tatey. He wouldn't have thought of things like that.
"But that kind of thing brought us even more close."
It certainly did.
Jackett's squad had developed a strong bond since being stitched together that summer.
That bond, that respect and willingness to go the extra yard for each other culminated in countless 1-0 victories and last-gasp goals.
They are the type of results that are usually the make up of a side that either wins promotion or titles.
Victory over Boston and a comfortable 3-0 disposal of Chester the following week meant the Swans were showing their promotion credentials.
With 17 games left, they were on course to give the Vetch the send-off it deserved.
However, after a hugely encouraging campaign and fine run of form, the tide was about to turn.