Vetch Field | The Final Season | Vetch Memories
17th May 2020
Features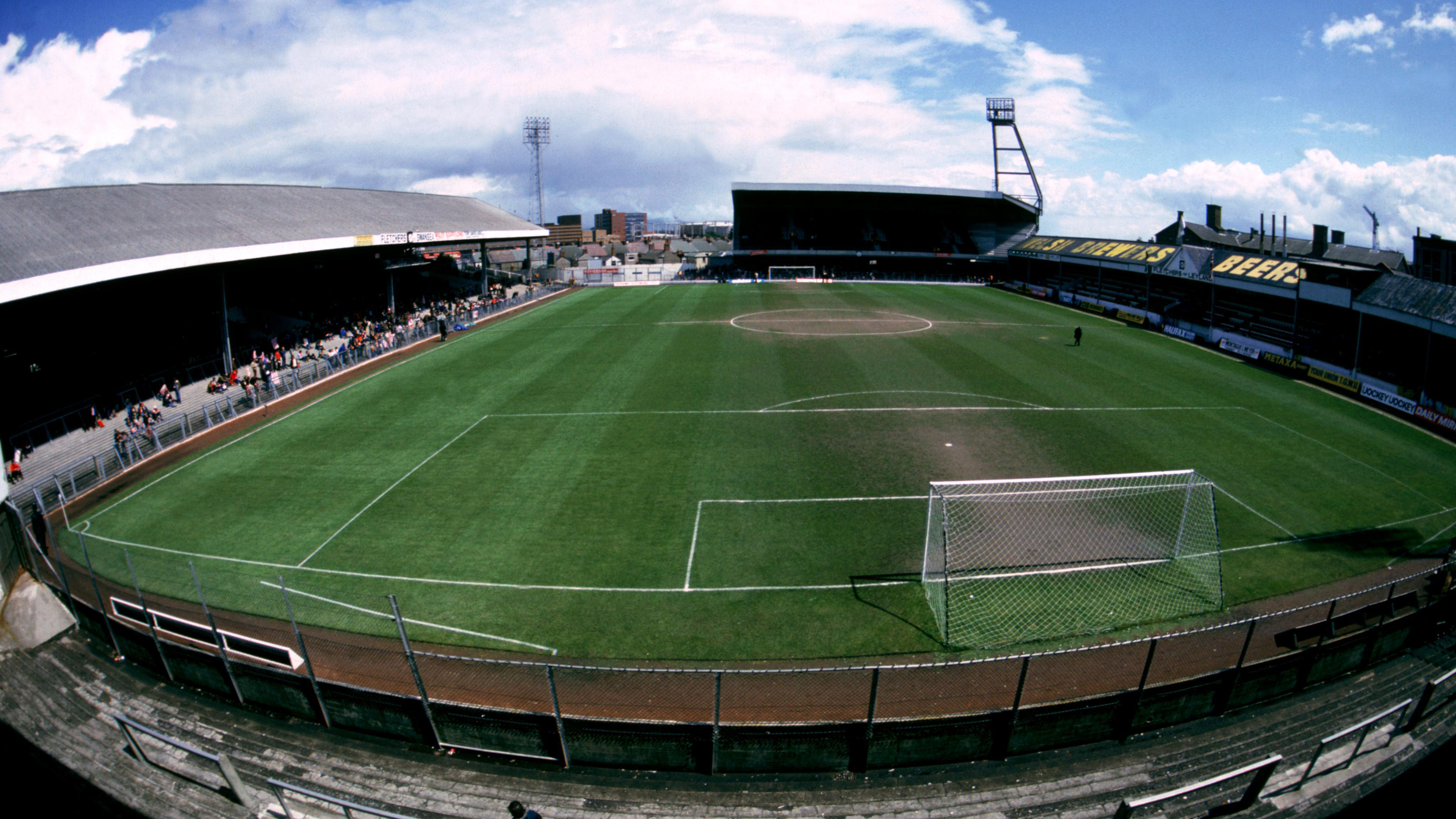 We hope you've enjoyed our week of features reflecting on the 15th anniversary of Swansea City's farewell to the Vetch Field.
As part of our final day of content, we share with you how several members of that 2004-05 squad recall the Swans' famous old home.
ALAN CURTIS
I had spent most of my adult life at the Vetch so it holds some great memories for me.
I first came down in 1969 to watch a team-mate play for Wales Under-23s against England, and I was back in 1971 after having my trial.
I remember waiting to go in by the Salvation Army behind the double-tier stand.
We always used to train there, or we would report there to go off to wherever elsewhere we would train.
I spent an unbelievable amount of time there. It was a typical old stadium, under the lights it was incredible. It was second to none, it was so tight.
There were lots of grounds like it, but it had something special. No-one liked coming to play us.
I also had days when there were so few people you could hear every comment, or people planning where they were going for a pint once the match was done.
There was no glamour to it, you told new signings looking for it to turn right by the prison and the players' entrance was between two terraced houses.
How do you sum it up? There's no place like home.
ALAN TATE
In three words, it was hostile, enjoyable and intimidating.
I would not have liked to be an away team going there, just look at the Hull game. You want to know about the Vetch, just watch that Hull game. If it's not at the Vetch, we probably don't stay up.
The fans made it intimidating and they more than played their part in that promotion in 2005.
ADRIAN FORBES
I'll be honest and say I was maybe a little ignorant of the important of the Vetch.
The significance really hit home that night when I was walking down Wind Street after the Shrewsbury game and there was a guy walking down the road with a seat from the ground in his hands.
I asked him what he was doing, and he explained that four or five generations of his family had sat in that seat.
I loved it, and to hear that story and be the person to score that last league goal and to see what it meant to people was so special.
To sum it up in three words? Old, rickety, outstanding.
LEE TRUNDLE
I loved playing there, I don't think I ever felt as at home at any stadium as I did at the Vetch.
I had that connection with the fans, the club and the city and I never had that anywhere else in my career.
It had real character as a ground and, especially under the lights, you would see opposition sides shrink at the sheer passion and hostility of it.
When you would come out of that narrow tunnel and the North Bank would just open up in front of you, that was a special thing because you knew all those people you could see stood there were going to be giving you all their backing for the next 90 minutes.
It was passionate, it was hostile, and it was magical.
GARRY MONK
The first thing I remember was seeing the prison next to the stadium, and the massive black floodlight near the East Stand.
It was a really nice pitch – it was perfect that season.
Old stadiums back then were more common, and I'd played at lots of them.
It was old, tired and tattered, but I got into the club and understood what the club and stadium meant to people in the city.
I have great memories of the Vetch. Parking at the prison, walking through the gates between the terraced houses, seeing the fans and chatting with them outside – it was quite informal back then, not like now.
The changing room was small and grotty, but it was ours. The tunnel was tight and a little intimidating for teams.
When you came out of the tunnel we had an animated and big team, so we felt we had a presence.
The pitch was perfect that season, and the North Bank – wow – well, I wouldn't have wanted to be an opposing full-back or winger playing in front of them.
That season the crowds had gone up as it was the last season at the Vetch while we were a team with personality that were doing well.
Night games, in particular, I absolutely loved. There was something special about those night games. The North Bank seemed fuller, and it felt different. I always really looked forward to them.
We made the Vetch a fortress and it helped created a good feeling there.
ANDY ROBINSON
The Vetch was a special place for me, it is what I class as home as a footballer.
That place shaped me as a footballer and a human being too. I will forever be grateful for what the Swans and the Vetch did for me.
KRIS O'LEARY
The Vetch deserved a special send-off, and that's what we gave it. It was a fitting end.
I was a fan that became a player, not a player that became a fan.
I was in the East Stand terrace one game, then I'd be in the Centre Stand and move up to the East Stand seats. Then, when it was allowed, I'd be in the North Bank.
When I started playing for Swansea as a kid, I'd meet my team-mates in the North Bank and one group would kick the back of the boards and make noise.
I can remember we played Bolton one Christmas and the traffic was really busy, so I jumped out of my mum's car and ran to the game and made it just after kick-off.
I have great memories of the Vetch as a fan. The East Stand, the huge floodlight next it and the North Bank. Amazing. The North Bank earned us so many points because of the atmosphere they created.
As a player it was home for me. I knew everyone and saw them every day – the tea ladies, the apprentices, the office staff – at the Vetch so it was a great family.
It may have been not the nicest looking place to those outside of Swansea, but to me it was home. I'd come in sometimes and there'd be cockroaches everywhere, while the lights wouldn't work in the changing room.
I didn't realise how special it was to play for the club until I was a little older.