Wasiri Williams helps celebrate the return of Premier League Kicks
27th September 2022
Foundation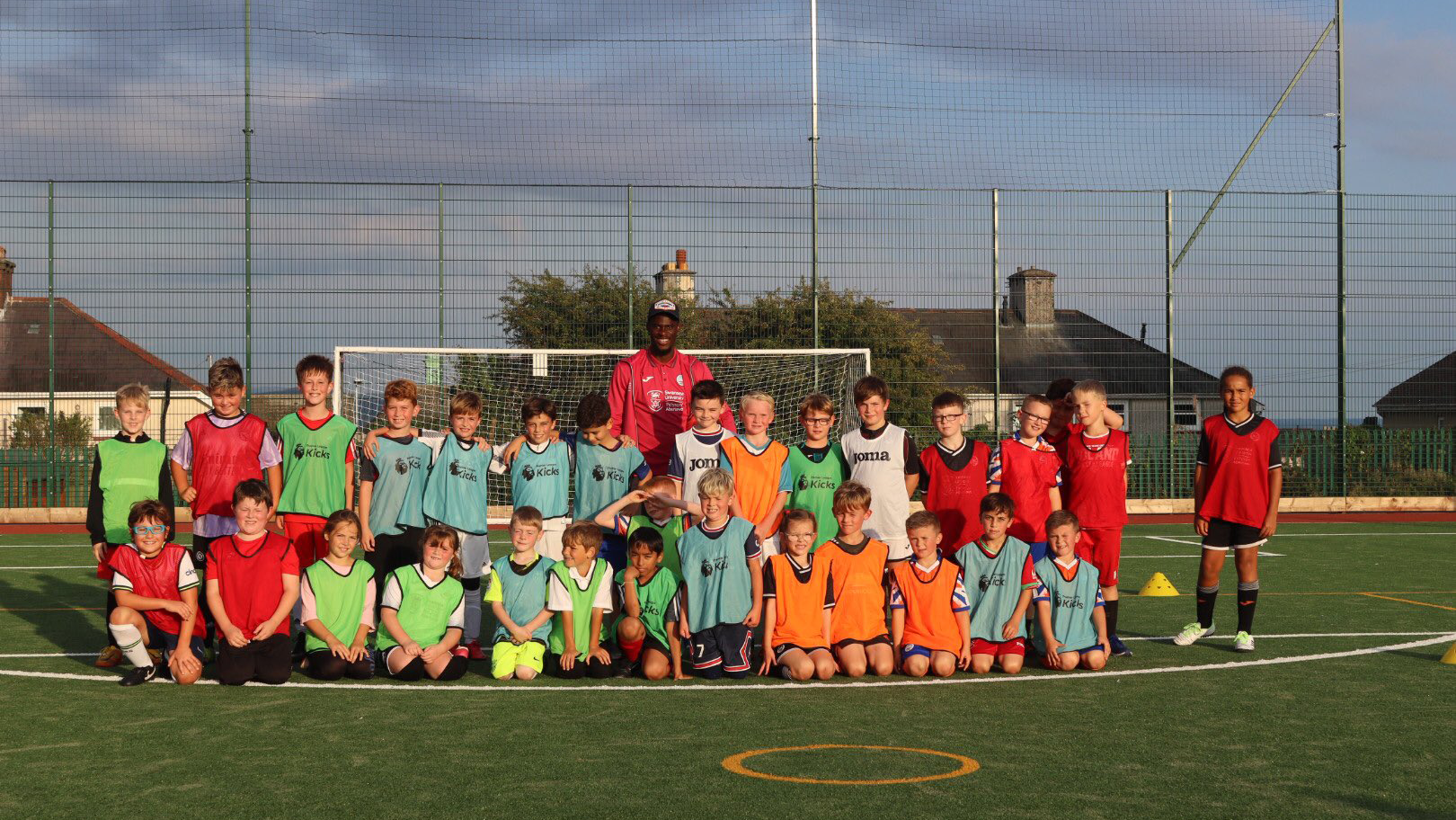 Swansea City defender Wasiri Williams recently joined Swansea City AFC Foundation to celebrate the return of Premier League Kicks.
Williams visited the group at their session in Townhill, taking the opportunity to join in with the games as well as taking photos and chatting with participants.
The 22-year-old - who had previous experience of community work before signing a professional football contract with Swansea in the summer - made his second trip to meet the participants of the Kicks Social Action project after helping them paint the dressing room wall at the Phoenix Centre earlier this year.
"It was great coming down seeing the young people. The smiles on their faces when you introduce yourself is second to none," said Williams.
"I was happy coming back and seeing familiar faces from the last time. It just shows how enjoyable the sessions are for the young people, and also the consistency of the coaches who are putting these sessions on.
"What the foundation are doing for the community is brilliant. It really gives the young people a day they can look forward too, whether that's a Premier League Kicks session or soccer camps.
"It allows them to make new friends and also improve and learn while having fun, which is a recipe for success in the community.
"It's reaping early rewards with the amount of young people that turn up consistently. Giving the young people opportunities allows them to see the world in a different way and to aim for anything they want.
"That is what the coaches and staff provide through the projects they have going on throughout the weeks.
"We had something similar back home when I was younger, and it definitely helped me stay concentrated on keeping out of trouble; because if I was in trouble it would lead to me not being able to go to my favourite session of the week."
The foundation run free weekly Premier League Kicks sessions across the local area, click HERE to sign up.