Wasiri Williams helps Premier League Kicks paint local community centre
21st July 2022
Foundation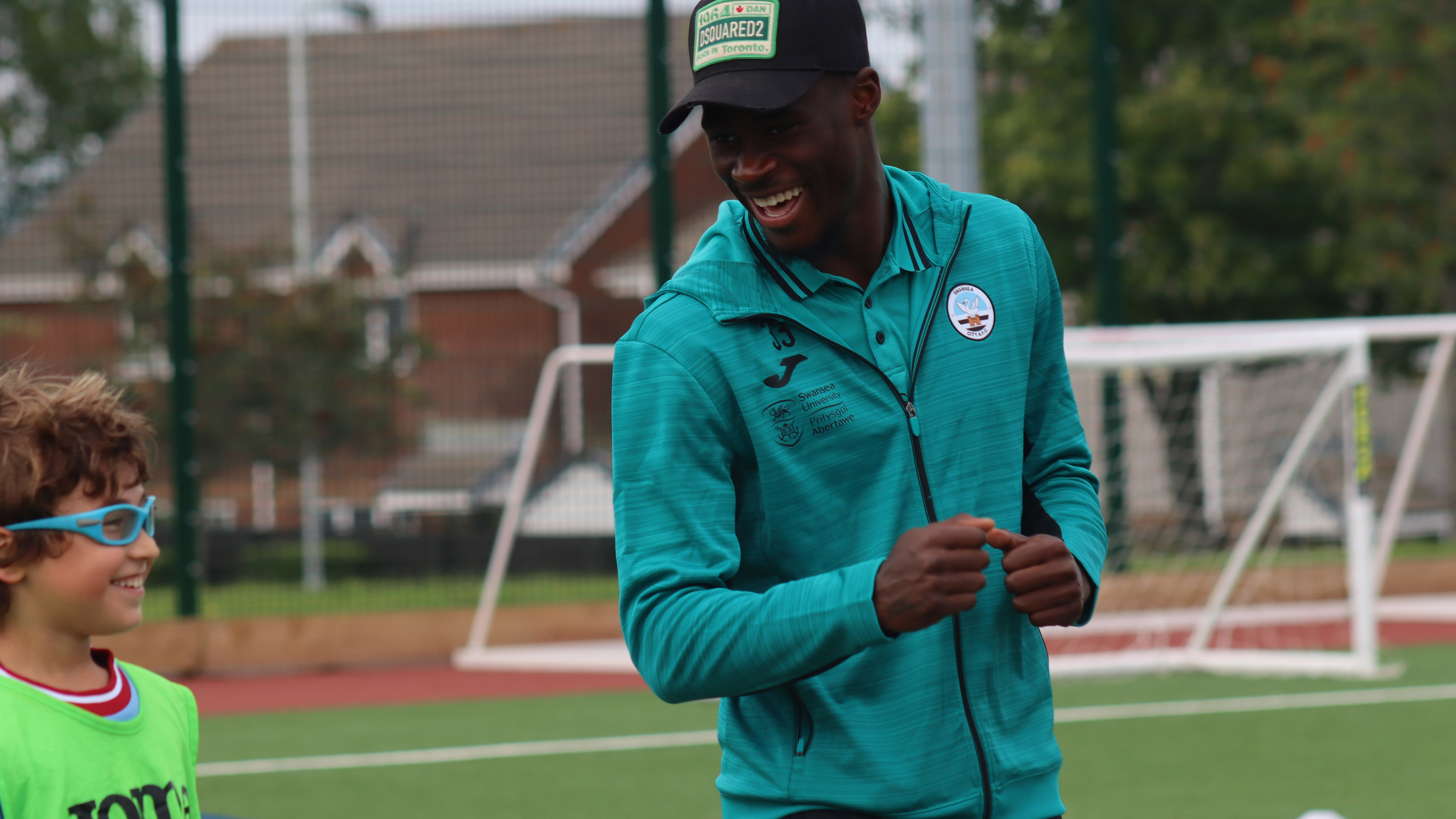 Swansea City AFC Under-21s defender Wasiri Williams joined Swansea City AFC Foundation at their Townhill Premier League Kicks session on Wednesday so show support for their social action project.
The Premier League Kicks projects uses the power of football and sports participation to help youngsters in high-need areas of the city, something Williams had experience with in his previous role at youth charity Reaching Higher.
Williams joined the Kicks group – who attend weekly sessions at Townhill's Phoenix Centre – and helped them paint the outside wall of changing rooms at the local parks pitches ready for a mural to be added at a later date.
Following the painting, the participants were treated to the opportunity to play in a mini-tournament, which Williams helped referee.
Williams said: "It was great meeting the staff involved with the Foundation, seeing the impact they have on making the community a safe, fun and family-like environment for young people.
"I had a fun evening speaking to the young people and coaches, it's great to see them getting involved with the community and I will definitely be back."