West Ham first up for Swansea City U18s
30th July 2019
Under-18s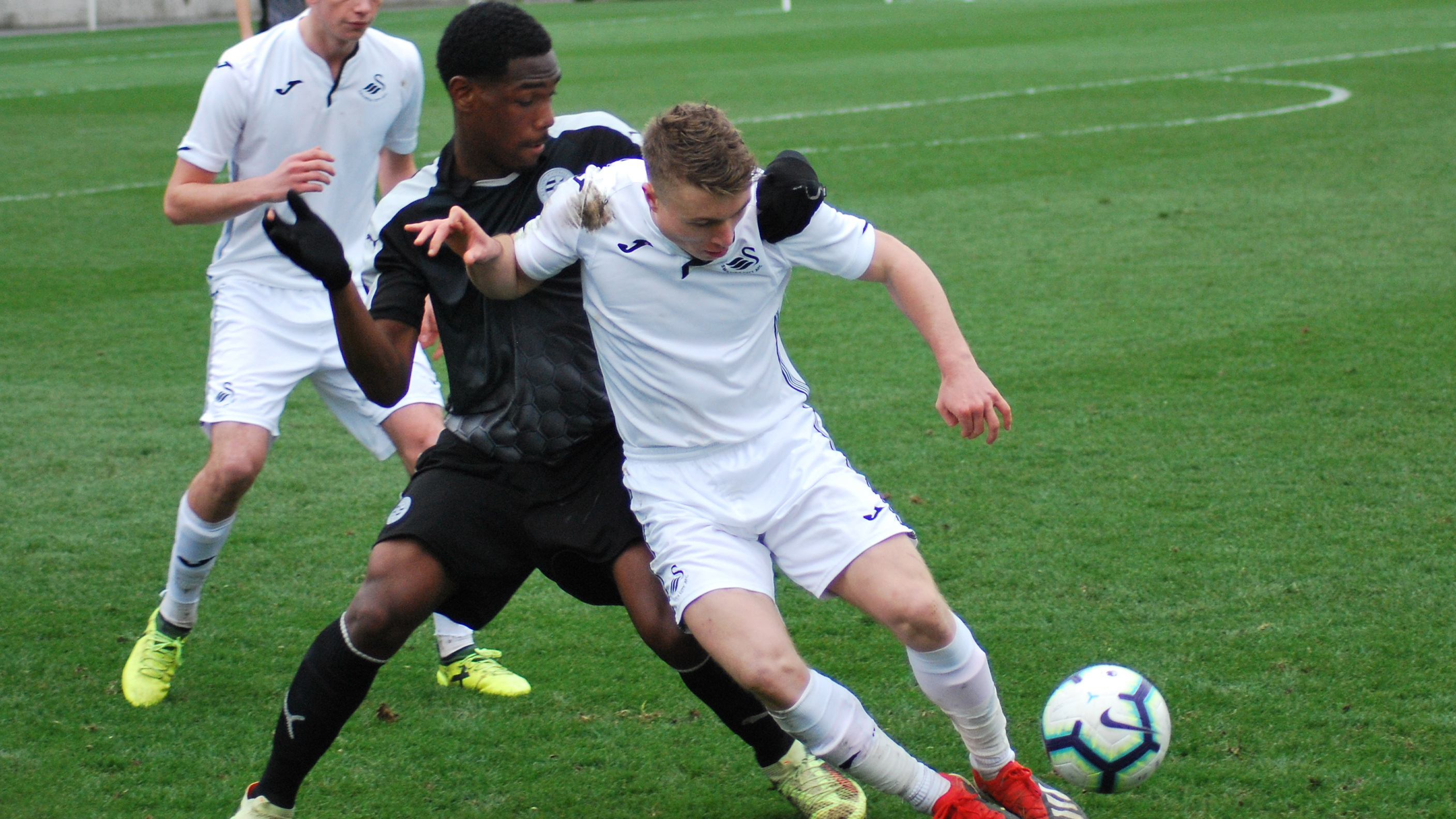 Swansea City U18s will begin the Premier League South season with a trip to face West Ham United on August 10.
The young Swans are hoping for a successful 2019-20 campaign, having finished 11th in the top flight of academy football last term.
They launch the new season with a trip to Little Heath Sports Ground to face West Ham, who finished eighth in Premier League South last year.
The under-18s then host Southampton at Landore on August 17, before travelling to Aston Villa the following week.
Other dates for the diary include August 31 when the Swans welcome Tottenham Hotspur to South Wales, with the return fixture taking place on January 18.
The Swans travel to Arsenal on November 30 before hosting the Gunners on April 18 while, after welcoming Chelsea on December 7, they complete their campaign away against the young Blues on April 25.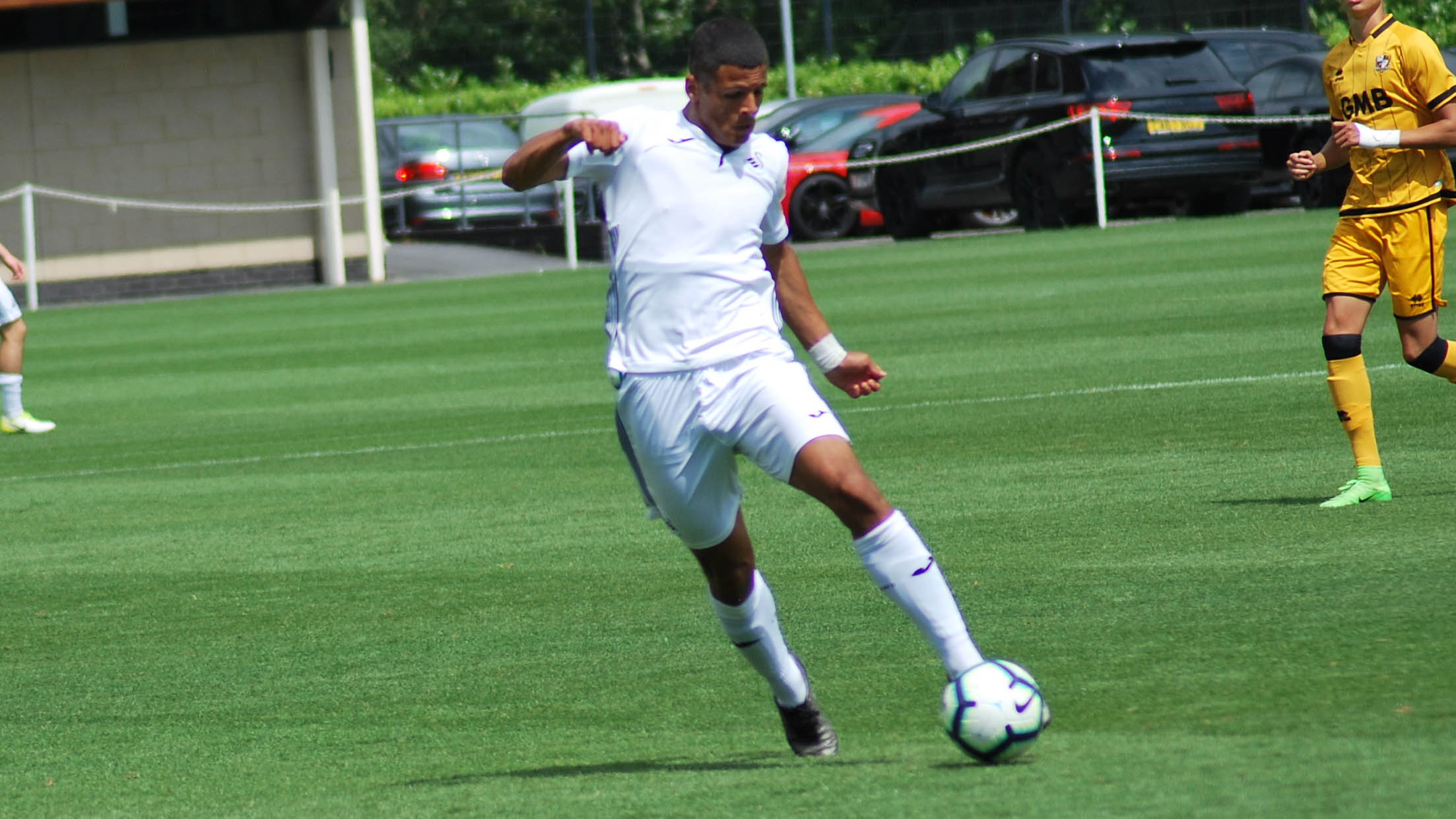 Swansea City Under-18s | Fixtures 2019-20
August
Saturday, Aug 10, 2019 – West Ham United U18s v Swansea City U18s
Saturday, Aug 17, 2019 – Swansea City U18s v Southampton U18s
Saturday, Aug 24, 2019 – Aston Villa U18s v Swansea City U18s
Saturday, Aug 31, 2019 – Swansea City U18s v Tottenham Hotspur U18s
September
Saturday, Sept 14, 2019 – Reading U18s v Swansea City U18s
Saturday, Sept 21, 2019 – Swansea City U18s v Leicester City U18s
October
Saturday, Oct 5, 2019 – Brighton & Hove Albion U18s v Swansea City U18s
Saturday, Oct 19, 2019 – Swansea City U18s v Fulham U18s
November
Saturday, Nov 9, 2019 – Norwich City U18s v Swansea City U18s
Saturday, Nov 30, 2019 – Arsenal U18s v Swansea City U18s
December
Saturday, Dec 7, 2019 – Swansea City U18s v Chelsea U18s
January
Saturday, Jan 4, 2020 – Swansea City U18s v West Ham United U18s
Saturday, Jan 11, 2020 – Southampton U18s v Swansea City U18s
Saturday, Jan 18, 2020 – Tottenham Hotspur U18s v Swansea City U18s
February
Saturday, Feb 1, 2020 – Swansea City U18s v Aston Villa U18s
Saturday, Feb 22, 2020 – Swansea City U18s v Reading U18s
Saturday, Feb 29, 2020 – Leicester City U18s v Swansea City U18s
March
Saturday, March 14, 2020 – Swansea City U18s v Brighton & Hove Albion U18s
Saturday, March 21, 2020 – Fulham U18s v Swansea City U18s
April
Saturday, April 4, 2020 – Swansea City U18s v Norwich City U18s
Saturday, April 18, 2020 – Swansea City U18s v Arsenal U18s
Saturday, April 25, 2020 – Chelsea U18s v Swansea City U18s
 
* Fixtures are subject to change