Yan Dhanda | Training ground extras have paid off with goals
16th April 2020
First team
Yan Dhanda believes his finishing prowess from the edge of the box is proof the extra work he has been putting in on the training ground is paying dividends.
Like the rest of Steve Cooper's Swansea City squad, the midfielder is currently trying to maintain his fitness at home amidst the ongoing restrictions imposed amidst the Coronavirus pandemic.
Prior to the postponement of action, Dhanda had scored two goals in five appearances in 2020, netting fine efforts against Charlton and Derby from distance.
His other goal this term – which came in the reverse fixture against Charlton – was also an effort from outside the box.
And the former Liverpool man has revealed it is an aspect of his game he works particularly hard on.
"To be fair, I do work hard on my finishing most days after training," he said.
"I think that is something I am good at, cutting in from the left and finishing with my right foot.
"I work hard on it, I have always worked on it and it has paid off this year.
"That's a position I always feel confident in and my ability to hit the target from.
"I've been pleased to contribute by getting a few goals and I really hope that is something I can do whenever the season does get back under way."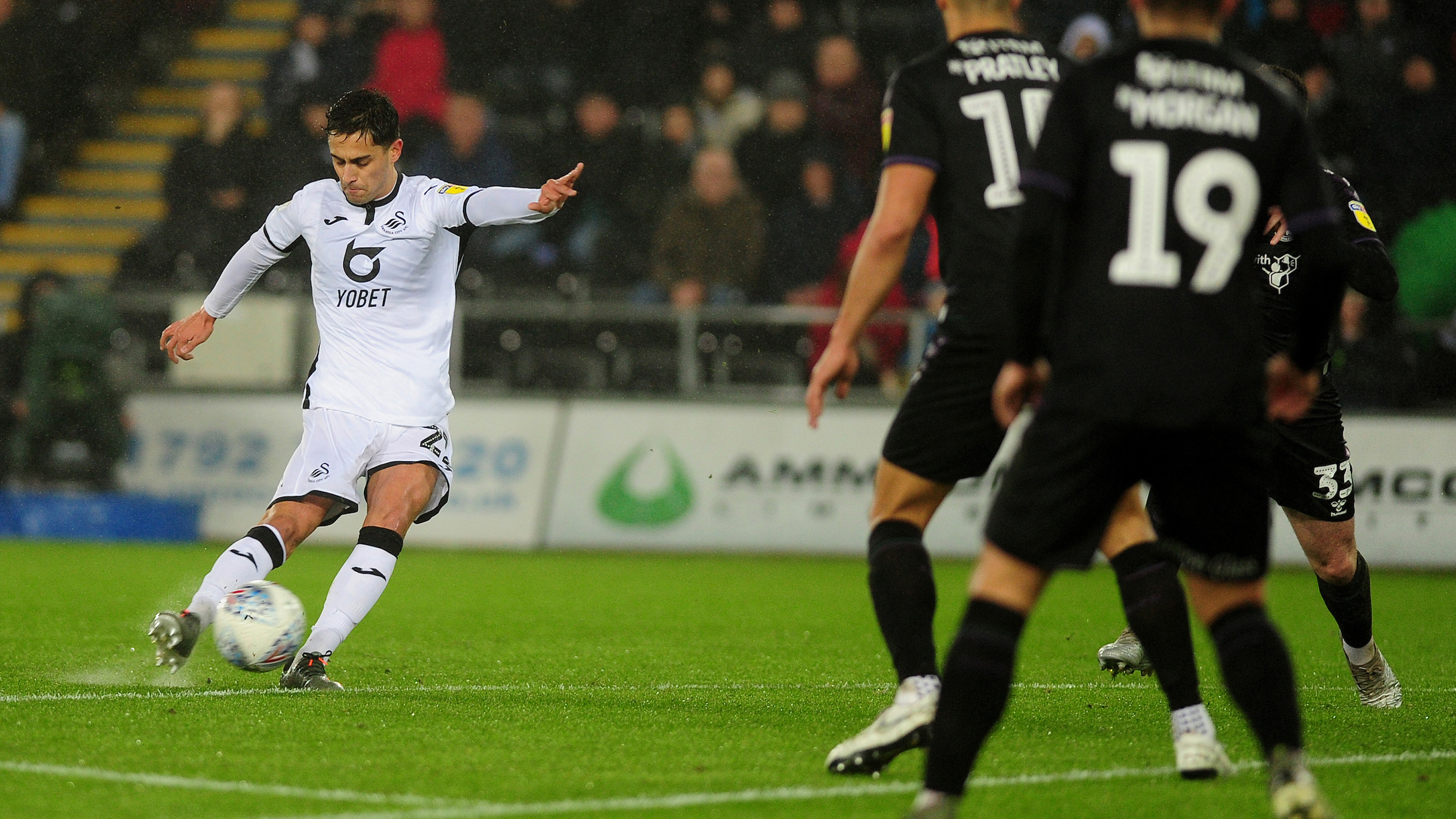 Dhanda is currently using his garage as a makeshift gym to help keep himself in the right shape, as well as getting out to run when he can.
But he admits the lack of time with a ball at his feet is frustrating for players, even though he understands perfectly well why social distancing measures are in place.
"There are some things that are more important than football, and this is definitely one of them," he added.
"Everyone's safety is the most important thing, and at this time we have to do what we have been asked to do, which is stay at home and only go out for essential things.
"I've been following the programme I have been given, I do some personal training and I have a set-up in the garage I am using.
"But the big thing you miss out on is having the ball at your feet. There is no-one to play with unless I ask my girlfriend!
"I do a bit of work with a ball, and I am keeping my fitness up, but in terms of using the ball you need to be back playing for that sharpness."