Alicia Powe | Live broadcast shows growth of women's football
23rd September 2020
Ladies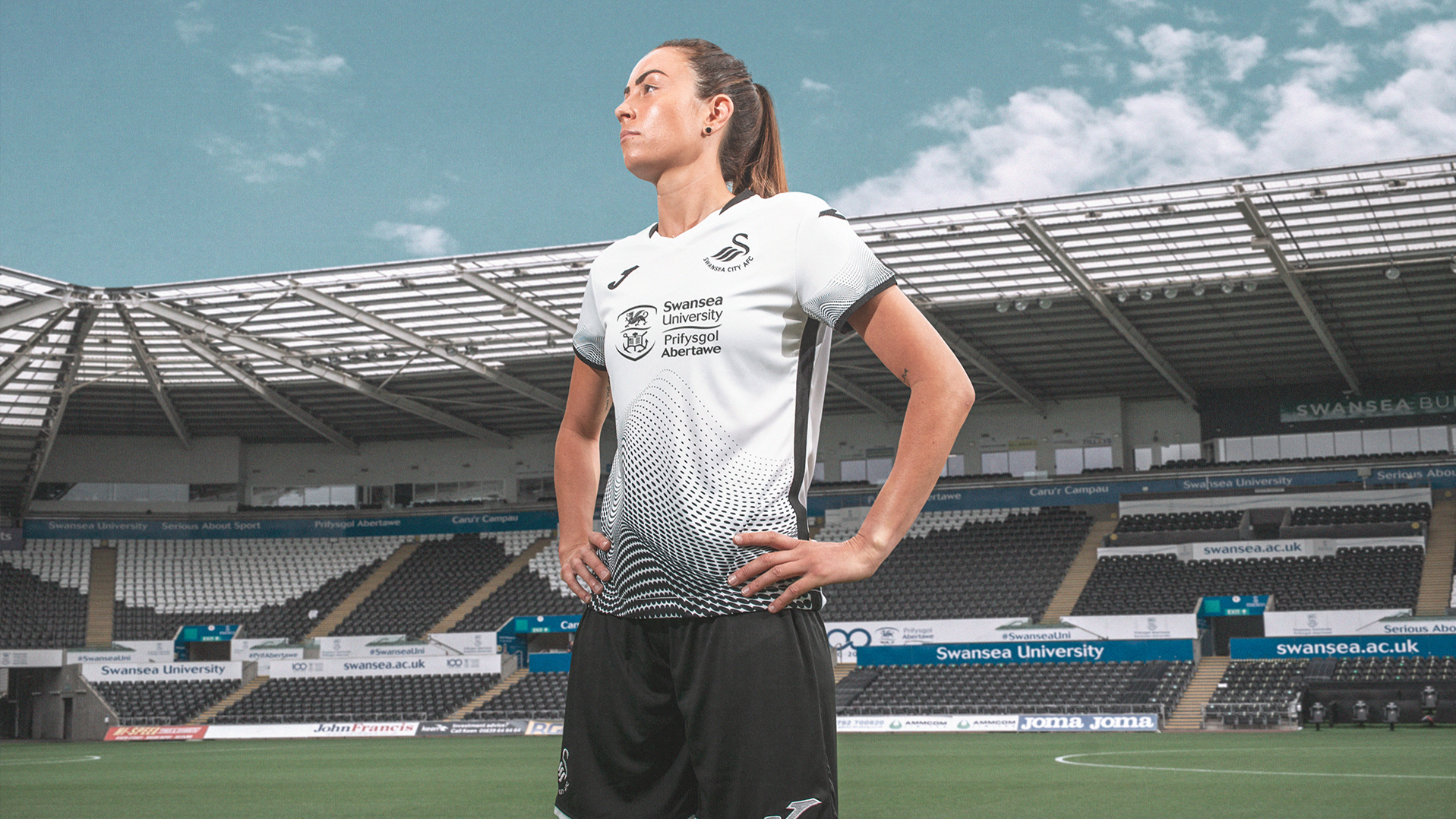 Swansea City Ladies captain Alicia Powe believes their history-making season opener against Cardiff City is further proof of the growing appeal of the women's game.
The Swans open their Welsh Premier Women's League title defence on Sunday with a trip to take on their rivals (4pm) at Leckwith, and the game will be shown live on S4C's Sgorio programme.
It will be the first time a Welsh top-flight game has been broadcast live, and Powe feels it is a welcome move for a competition that continues to grow in stature.
"You can see the way that the women's game is growing, it has changed so much while I have been playing," said Powe, who skippered the Swans to an unbeaten season and Champions League qualification last term.
"Coming off the back of winning the title, the girls have worked hard in pre-season, we have strengthened our squad and added a variety of different players to the mix.
"We are all really excited for the start of the Welsh Premier Women's League and the upcoming Champions League ties.
"It's phenomenal, everything is changing for the better and it is great to see the women's game getting more exposure.
"There is real improvement being made, there are lots more opportunities and a lot more interest. Hopefully, one day we can be up there with the men's game.
"There's an appetite for the game, it's a shame we can't have fans down to watch us, but with the games being live on S4C it's big step for Welsh women's football."
"As a squad we are ready to relish the opportunity."