Alicia Powe proud of never-say-die attitude from Swansea City Ladies
22nd August 2021
Ladies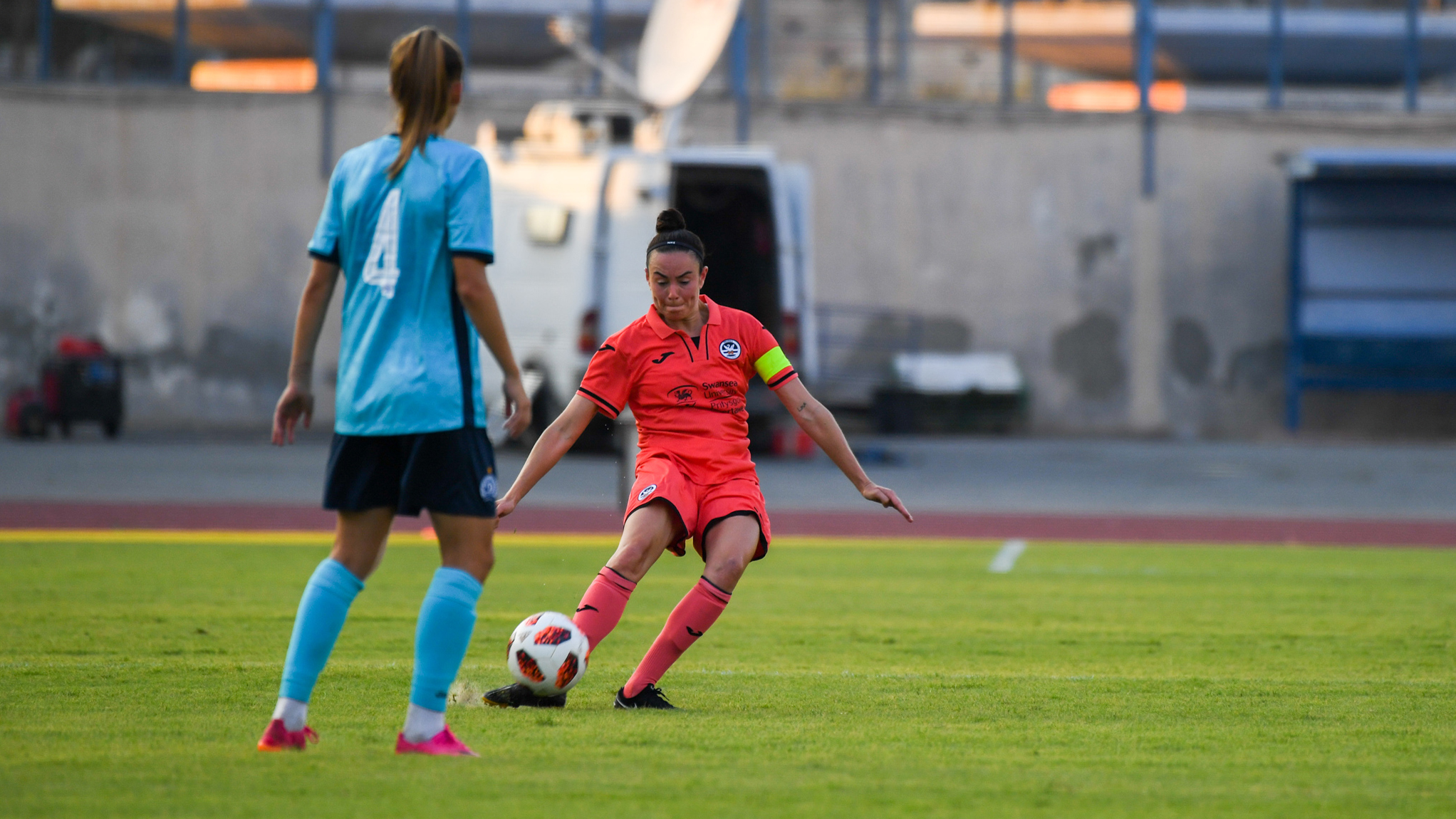 Swansea City Ladies captain Alicia Powe was proud of the attitude her side showed to battle to the end as their UEFA Women's Champions League campaign ended with defeat to semi-professional FC Dinamo Minsk in Limassol.
Having pushed professional Russian champions WFC CSKA Moscow all the way in the group six semi-final earlier in the week, the Swans lost 2-0 against the Belarusian champions with the goals coming at either end of the first half.
Swansea fought hard to find their way back into the tie but couldn't break through the Dinamo backline.
But skipper Powe couldn't fault the attitude and effort of the team whatsoever.
"We fought until the end, obviously it was a disappointing scoreline but, at the end of the day, we have come toe-to-toe with professional and semi-professional athletes," she said.
"We gave our all and unfortunately we just didn't get the result on the day.
"It's always a disappointment and hard to take when you concede so early on; a little lapse of concentration led to a goal.
"The weather definitely played a major factor in the game, obviously we are not used to playing in such heat.
"But, like I said, the girls gave everything and we are proud.
"We are proud of where we have come from as a team, proud of what we have achieved and hopefully we can take this into the season coming up."
After the performances that the ladies put in on the biggest stage in club football, Powe is fully confident that the Swans will be ready to challenge to retain their Welsh title for the third season in succession.
"We have got bundles of confidence now and everybody can take something away from this experience," she added.
"We worked extremely hard to get to where we are, and we now we are looking forward to getting back home to Wales and kicking the league off."