Alicia Powe | We can handle the pressure of being champions
4th September 2021
Ladies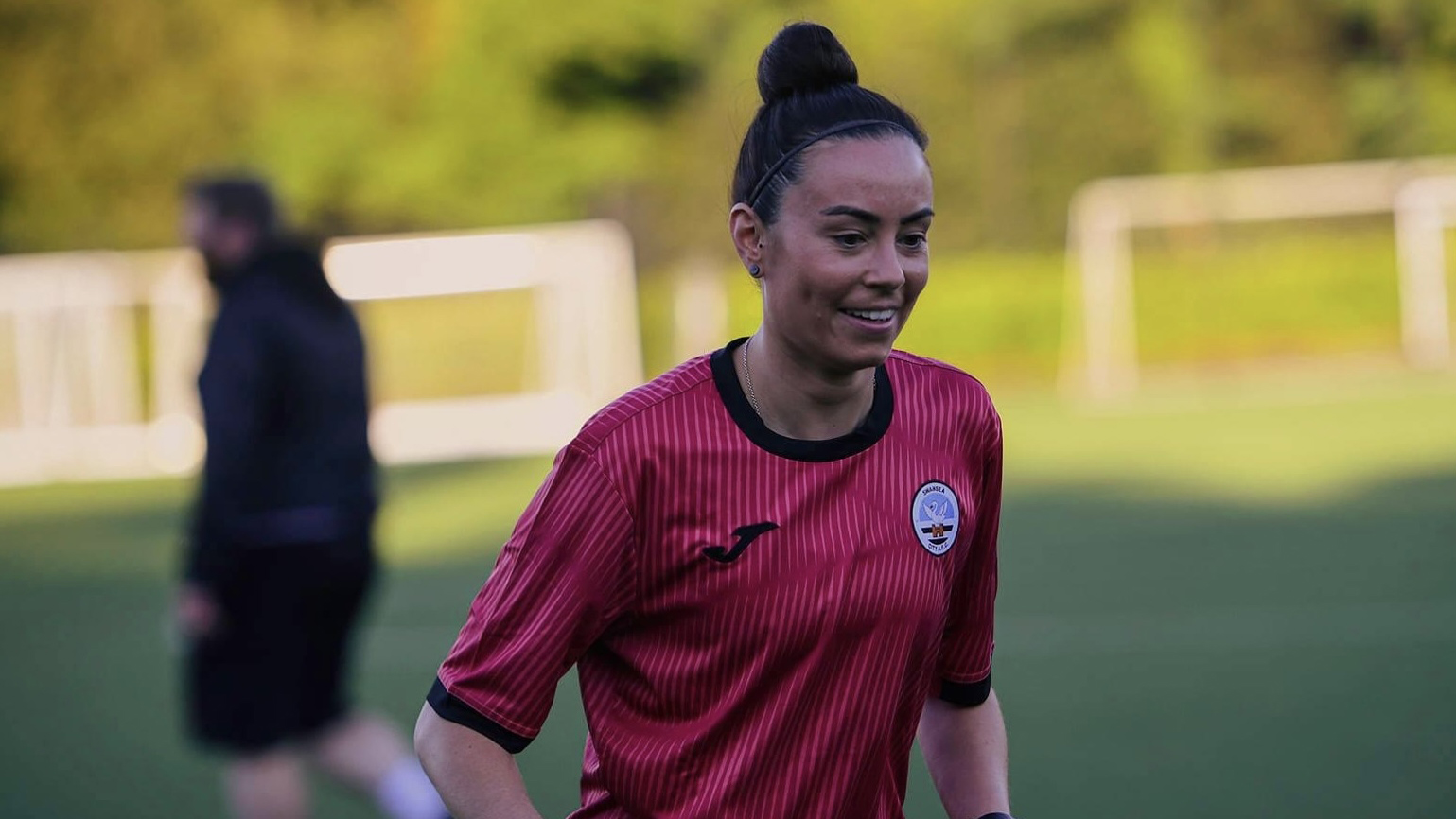 Captain Alicia Powe is confident Swansea City Ladies can handle the pressure of coming into the new season as two-time defending Welsh champions.
The Swans kickstart their Genero Adran Premier campaign this Sunday, as they travel to face Cardiff Met in front of the Sgorio cameras (4:15pm).
Preparations have gone well for Swansea ahead of the new season, after putting in two strong showings against strong opposition in the UEFA Women's Champions League.
And Powe believes those performances have set the standard for the campaign ahead.
"We are looking forward to it and the girls are in a really good place at the moment," said Powe.
"Coming off the back of the Champions League everyone is in really good spirits, training is back and going well, so we are excited.
"Any first game of the season is always tough; there is always that expectation on you, especially when you are going into it as champions, but we are ready for the challenge.
"The girls are used to pressure, and we handle it in a good way.
"We take nothing away from any opposition we play in this league, they are all good teams at the end of the day.
"But I think going away to Cyprus in the summer has put us in a really good place and hopefully we can go out and play how we did against CSKA Moscow.
"If we put a performance in like that then I'm sure we can walk away with a win on Sunday."
It will be the first match with spectators for Swansea since the Covid-19 pandemic began and, while they are the away side, Powe and her team-mates are looking forward to having crowds back.
"It has been weird with Covid-19. Football has gone from having spectators and mascots straight down to nobody being there," she added.
"Coming back for the first game of the season with spectators cheering for and against you, and it being televised, always adds that bit more pressure but we have come accustomed to that."