Ben Cabango | We trust and believe in the process
24th February 2022
First team
Ben Cabango insists it is vital Swansea City keep the faith in their identity and strive to keep working and seeking to progress under Russell Martin.
Head coach Martin and his staff were appointed a matter of days before the season started, in fact they had just three sessions with their players before the opening league fixture against Blackburn.
Add in the challenges of the end of the parachute payments the club had been receiving following relegation from the Premier League, the loss of a month of fixtures and limited training during the outbreak of the Omicron variant during the festive period and this has been a season unlike many in recent history.
But Cabango, 21, has been among those to flourish, his recent consistent run of form has seen him praised by Swans boss Martin and the centre-half surely has to be pushing a strong case for involvement in Wales' upcoming World Cup play-off campaign.
The academy product admits it has taken him time to adjust to the new style of play, despite being reared in the Swansea tradition of playing out from the back and being comfortable on the ball.
But he feels hard work with the coaching staff is paying off, and he has no doubt a bright future lies ahead if the Swans remain committed to the path they are on, even during challenging times.
"It has been a big adjustment for me," he said.
"We have always looked to play good football but this is another level, so it's been different but I've really enjoyed it.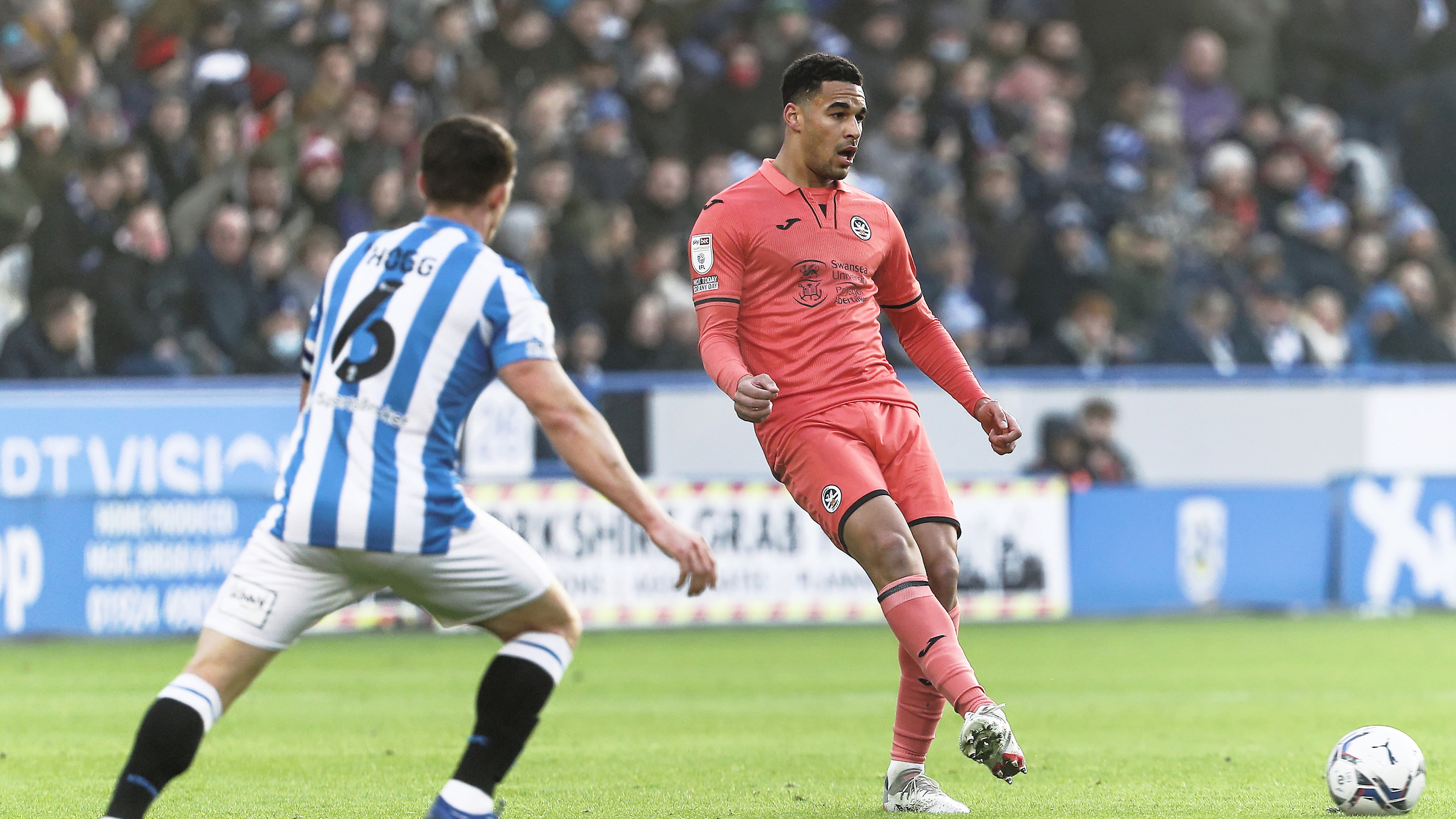 "I'm just trying to improve every day on those aspects especially playing out of the back which has been one of the main things. I'm striving to get there so I can keep myself in the team and keep playing well.
"It was a tough start to the season – I was in and out of the team but I feel like I've stuck with it and been working hard on the training ground.
"The coaching staff have been really good with me, making sure I understand the detail of what is required and expected and encouraging me to express myself and be confident on the ball.
"There've been games where I know I have made mistakes, but they back me and they back us as a team. I think that's shown over the past few games in how I feel I've been playing.
"The important thing now is for me to perform consistently, which I wasn't doing at the start of the season. I'm focusing on being consistent because then you can get the result to match the performance.
"I think it's the same for us as a team. We have had some really good performances, you look at games like Huddersfield where we played a side doing really well in the division and we absolutely dominated them in that second half.
"That shows what we have. Obviously we are disappointed when we lose, no one likes losing. But, I have no doubt if we trust in what we are doing then we will be moving in the right direction."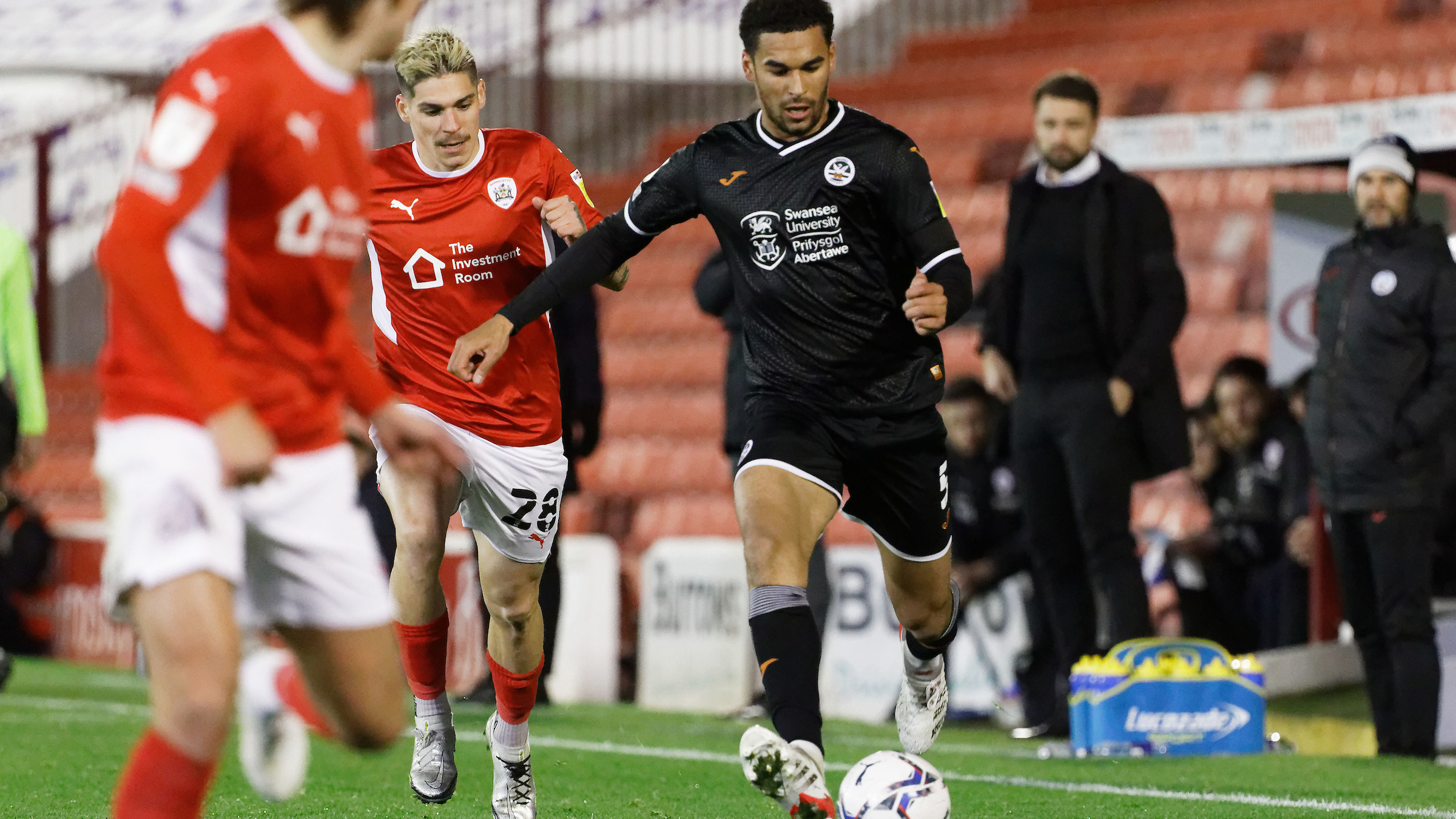 It's easy to forget that Cabango, who is starting to close in on a century of appearances for the Swans, is still barely out of his teens having been the first player born in the 21st century to make a league appearance for the club.
And there is no shortage of youth around him in the squad with the likes of Flynn Downes, Finley Burns, Joel Piroe, Michael Obafemi, Hannes Wolf, Joel Latibeaudiere, Kyle Joseph among a large group aged 23 and under, and therefore still effectively eligible to be playing for Kris O'Leary's development side.
The average age of the Swansea starting XI has dropped from 26 years to just 24 since the opening game of the campaign at Blackburn.
The squad is the joint-fifth youngest in the second tier, and the starting XI in the defeat at Sheffield United was the second-youngest on the day in the Championship, with only Barnsley boasting a lower average age.
The focus on bringing in ambitious young players has also inevitably seen a drop in experience levels, with the Swans XI on the opening day boasting an average of 223 league appearances per man, while the home game against Bristol City saw the hosts start with a side containing an average of 144 league appearances.
If you narrow that down to Championship appearances, that average number fell to just 95 appearances per player, with five of the side having fewer than 50 to their name.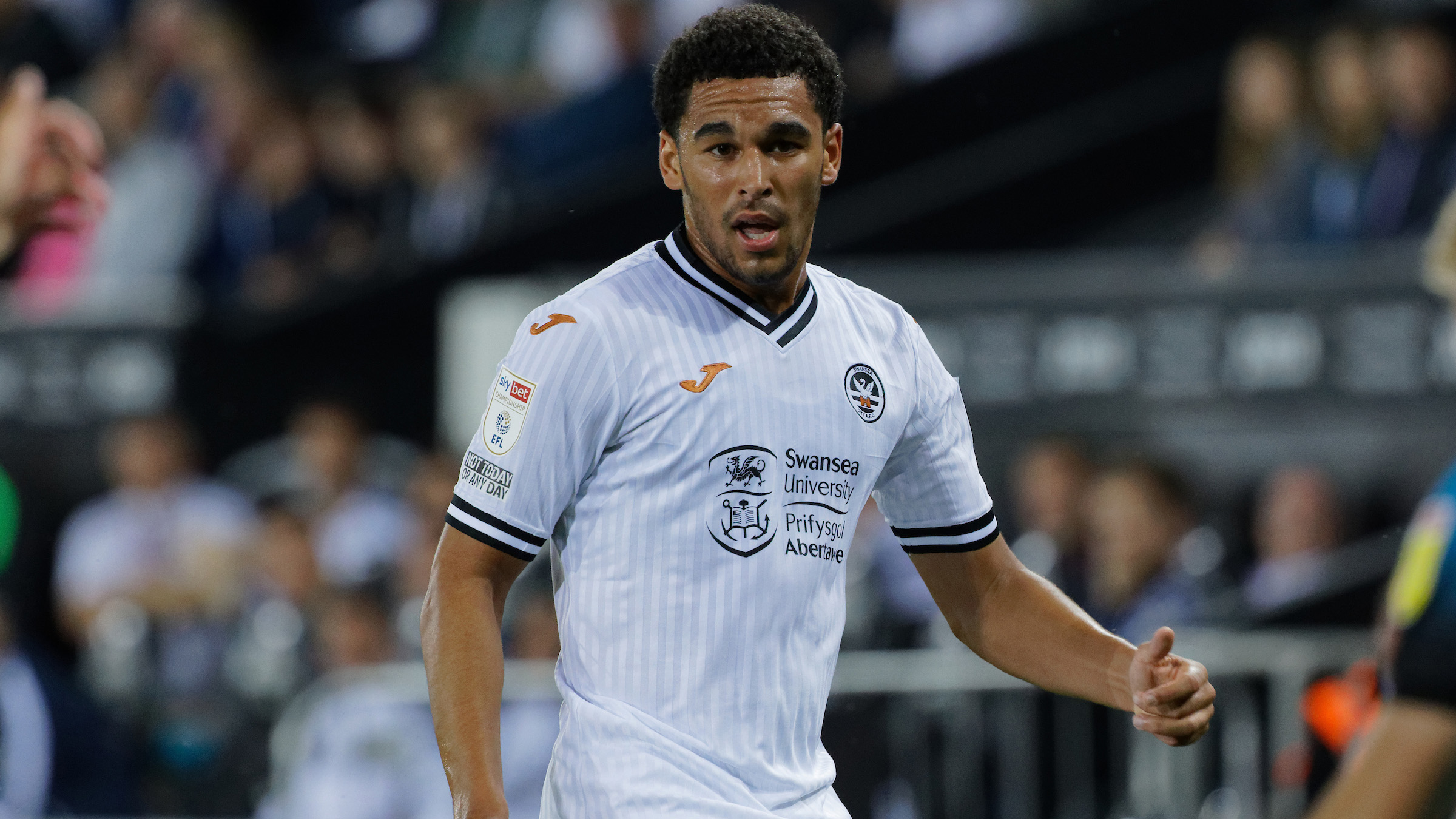 Those clear trends offer an insight into the adjustment the Swans are making. But the process of transitioning and rebuilding will not be short work, as Martin himself pointed out upon his appointment.
"I think whenever there is change and there are new ideas it takes a while to adapt," agreed Cabango.
"But it's a process and a journey so we've got to stick with it, keep working hard and make sure we fix the problems we've had.
"All teams that are genuinely successful have to go through tough times, they have ups and downs.
"I think when we've been good this season, we have been very good. We also know there have been days where we have not been good enough.
"But that consistency will come with time, we just have to stick with the process.
"There's been a change in terms of the intensity and the volume of work with the sprints and the running. It's a big change from last season but I feel like I'm beginning to adapt to it now and push on.
"We've also missed out on having a pre-season to work on things, and then we had that period where, due to Covid, I think we were having days with just eight of us out training.
"We've had ups and downs, but I believe we are going to be pushing on."