Brooke Llewellyn | Swans Ladies looking to put smiles on faces
28th February 2021
Ladies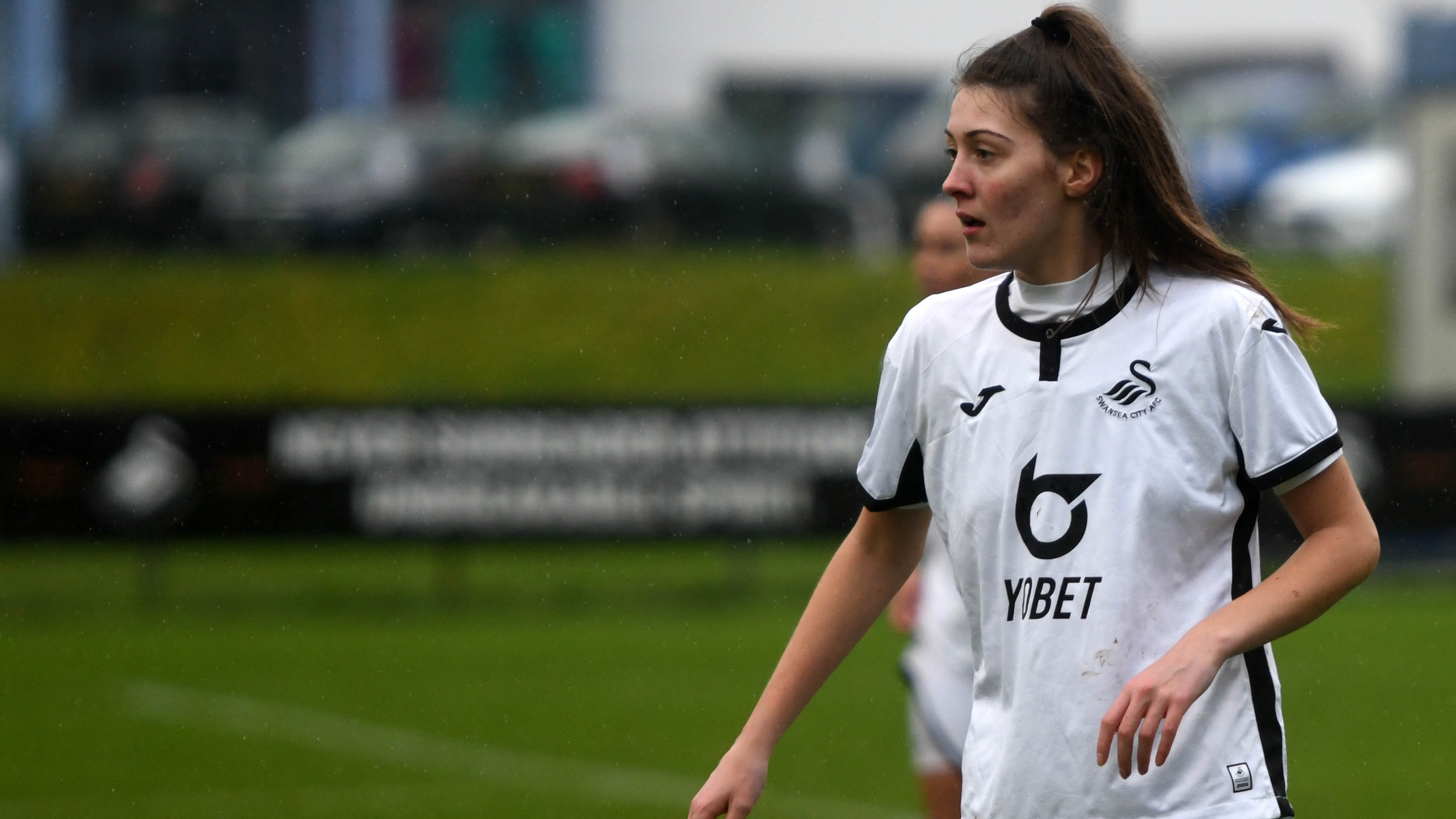 Brooke Llewellyn hopes Swansea City Ladies can put some smiles on supporters' faces after having their 'Elite' status reinstated.
The Swans were given the green light to prepare for a return to action on Tuesday, with fixtures set to resume on Sunday, March 14.
The current Welsh Premier Women's League champions haven't played since November's 1-0 victory over Cardiff Met.
And Llewellyn knows how much of a responsibility the team has to inspire their supporters given the difficulties faced by many during the coronavirus pandemic.
"It has been such a down time for everyone and not everybody has been feeling good about the situation," she said.
"I think we as a club need to make sure we lift everyone else up because we have the opportunity to come back and can help to motivate people.
"I'm really excited. We are really lucky because we are in a situation that we can come back and train and play soon.
"As a team, having that bond again is really important to get through the rest of the season.
"Of course, it was frustrating but these are unprecedented times. We just had to adapt to the situation and make sure that we kept in contact with each other.
"It was frustrating not being able to train but it was nice to know that we were all in the same boat and weren't the only ones in that situation."
The Ladies remained connected throughout lockdown and bonded online whilst taking part in team workout sessions.
"We had team sessions over Zoom, even though we weren't together in person, we were together through a screen," added Llewellyn.
"Even just being able to see each other and hear each other's voices, we were motivated in that way and it just made us more excited to come back to training; that was something we have been looking forward to for the past few months.
"The atmosphere will be really good, we will be nervous because people may be a little rusty but we know what we are capable of."