Byron Anthony looking to cap encouraging week with positive home showing
20th August 2021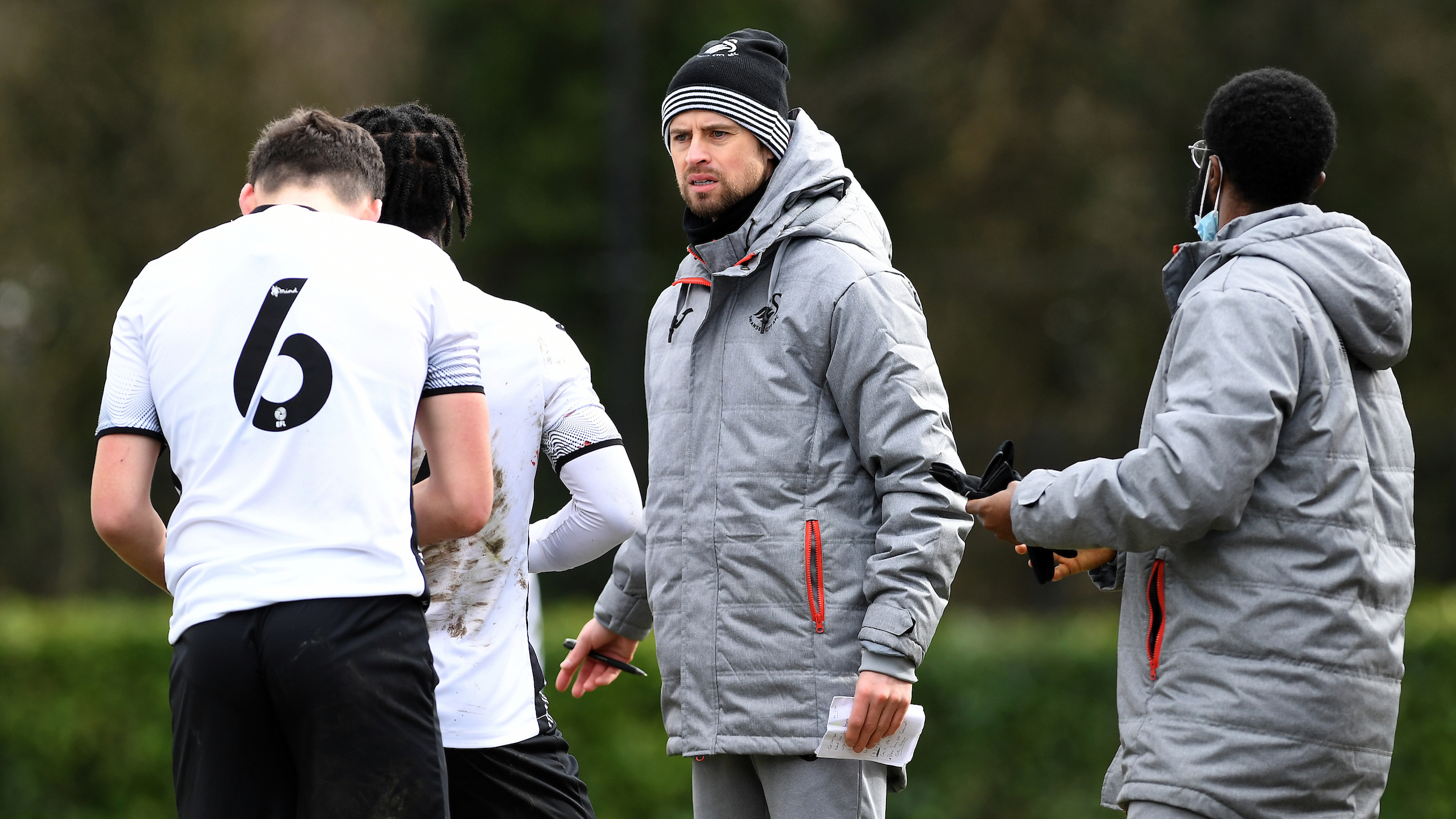 Byron Anthony and Swansea City Under-18s are looking to cap an encouraging week with a positive showing on home soil against Coventry on Saturday.
The young Swans opened their Professional Development League South campaign with a 3-2 win at Barnsley last weekend, with a number of the same players then featuring in a victory at Manchester United for the under-17s age group.
The two long journeys have made for a challenging week for head coach Anthony and his staff, but they are happy to be back on home turf and are looking to build on the confidence gained from those away showings.
"We are looking forward to it," said the former Bristol Rovers and Newport County defender.
"We have had a tough week with a long journey to Barnsley, and then the under-17s won at Manchester United in midweek, so it has been a lot of time on the road.
"But the lads are in confident spirits, and we look forward to getting back home and hopefully putting in a good performance.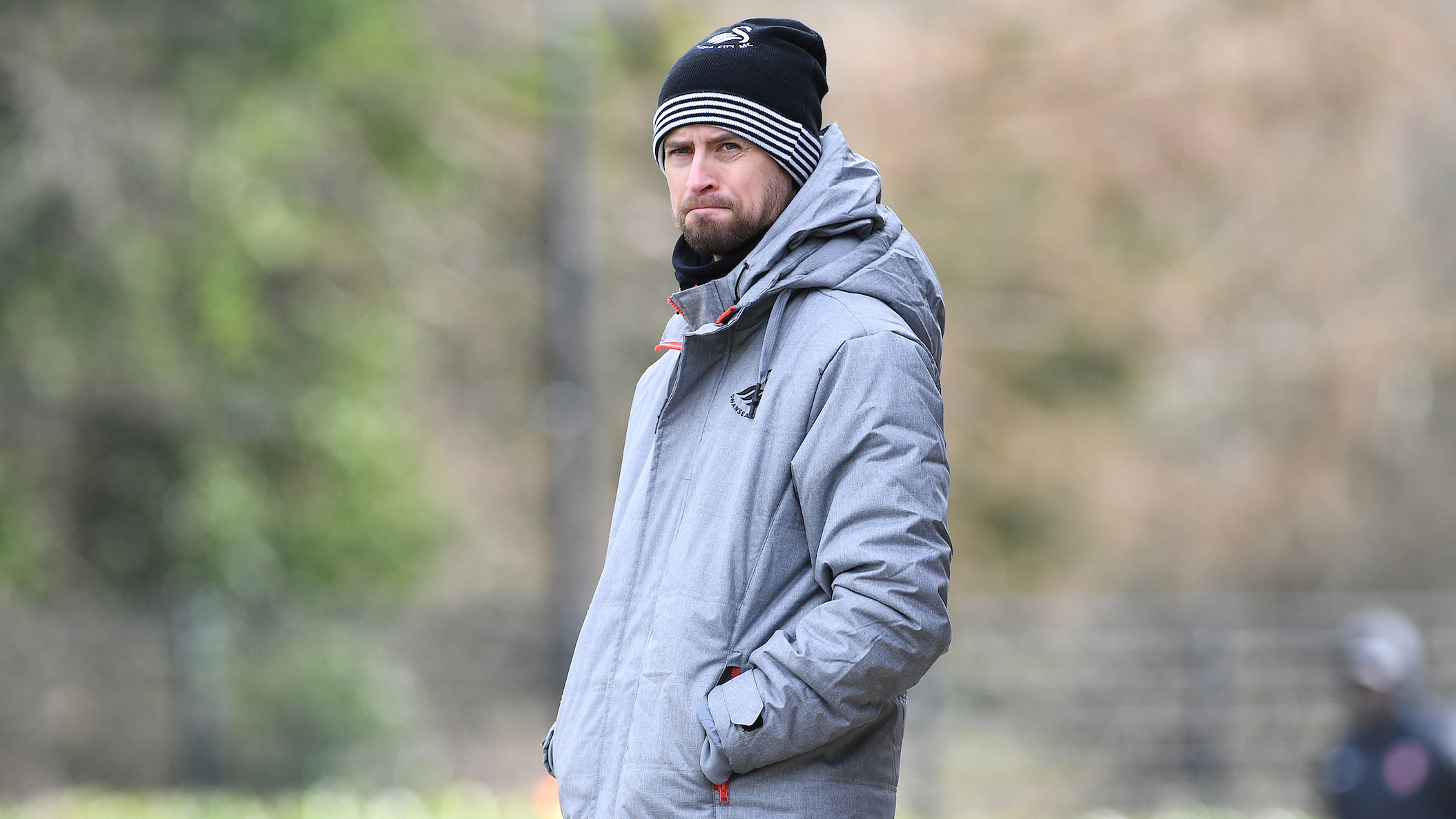 "Like I say, It has been a bit of a broken up week, but plenty of players have got minutes under their belts.
"It was a fantastic performance at Manchester United, and I think they were a little surprised by how we played.
"Now we look forward to facing Coventry, there are smiles on faces and it's great to be back here.
"It's challenging going away from home, so it's nice to have those home comforts, the pitches are looking great thanks to the work of the ground staff. We can't wait."
Anthony expects to have largely the same group of players available as for the opener at Barnsley, but will be able to call on midfielder Ben Lloyd, who is set to see action after a pre-season marked by a fairytale goal just seconds after coming off the bench in the first-team's win at Forest Green.
"With Ben I think it is important we understand where he is at. He is a young kid, he is 16 years of age, with a bright future ahead," added Anthony.
"We need to make sure we look after him in regards of his minutes, both in training and in games, which we will do as we have some excellent staff who focus on that.
"He has had a great summer, coming and on scoring at Forest Green is the stuff dreams are made of for a local lad.
"But he has a great head on his shoulders, he is mature and he puts in some great performances.
"He is learning all the time, he is always asking questions, wanting to learn more. We know he will be with us at times, and with the under-23s and first team at other times.
"But it will be good for him to get some minutes under his belt."