Claire Skinner hopes for more memories to savour from European adventure
15th August 2021
Ladies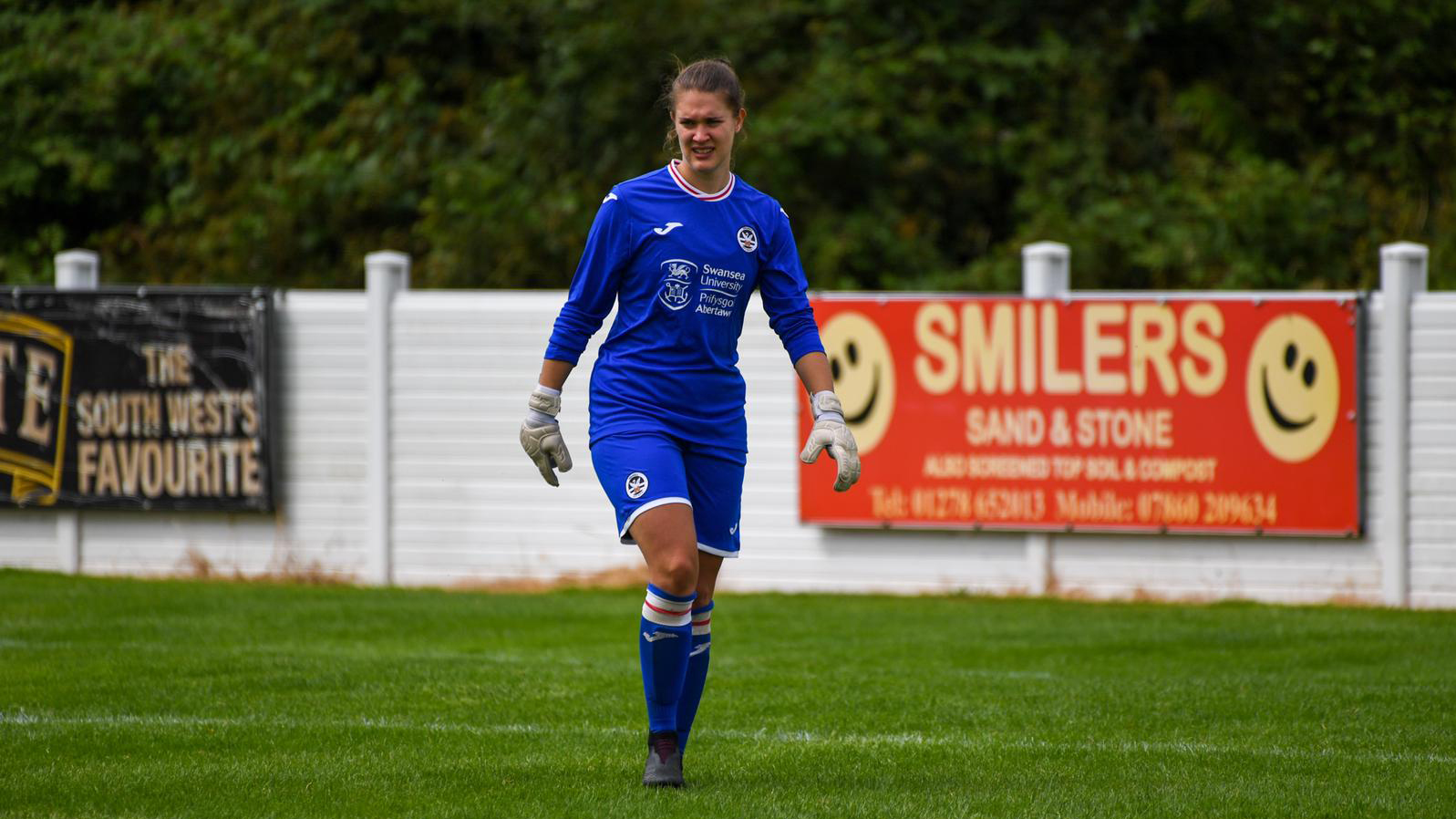 Claire Skinner is hoping to create more memories to savour as she prepares for her first taste of Champions League action with Swansea City Ladies on Wednesday.
The goalkeeper signed for the Swans in December 2020 and kept a clean sheet in every single Welsh Premier Women's League fixture she appeared in during the title-winning campaign.
Skinner ended the season with a league and cup double under her belt, and she recently picked up the WPWL's golden glove award too.
Those achievements have just added to her motivation and drive ahead of the new season, with the Swans heading to Cyprus to take on CSKA Moscow in just three days time.
And, she is thankful for the bond she has already forged with her Swansea team-mates.
"My time at Swansea so far has been amazing. I couldn't have hoped for a better start, winning the league and cup, being unbeaten, and conceding very few goals," she said.
"All the girls welcomed me with open arms and made me feel so comfortable, which makes playing with them even more enjoyable."
Skinner is no stranger to big occasions, having earned seven caps for Wales during her career.
However, she is expecting a very testing experience in her first Champions League outing.
"I can't wait to get out there to experience top class football and be able to make memories with the team at hopefully my first of many Champions League experiences," she added.
"I have heard lots from the girls, mostly good things, but the main point being that the opposition are going to be strong, elite and physical players.
"Both games are going to be very tough. It's all very exciting going into it and that will help us improve our game to bring back to Wales and compete again in the league.
"I hope we put out a top-class performance and give the opposition a good battle.
"I'm expecting to come up against tough opposition and to build an even better team bond in some nice weather."