Colin Staples proud as Swansea City Ladies extend unbeaten run despite red card
12th April 2021
Ladies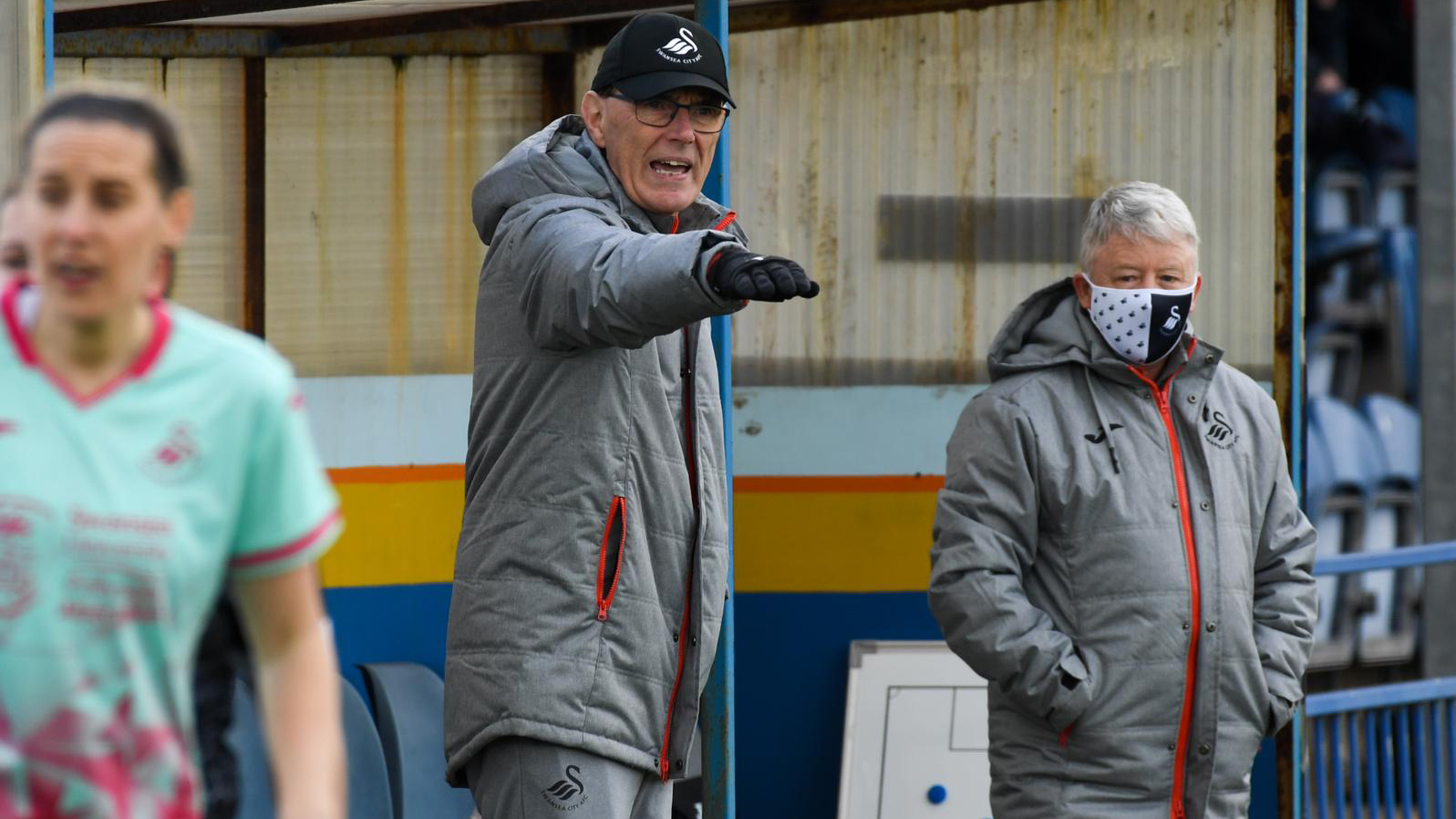 Colin Staples was proud of Swansea City Ladies' performance against Port Talbot Town as they continued their unbeaten run despite being reduced to 10 players in the goalless draw.
The Swans were left to play the entire second half with 10 on the pitch following a red card for Emma Beynon after picking up two yellows.
Although Swansea had to play the last 45 minutes with a player less they still controlled the game, and could so easily have come away with all three points as they ultimately saw their 100 per cent record come to an end.
And head coach Staples is looking at the positives of the performance instead of dwelling on the negative of dropping points.
"Firstly, I am proud of the girls for the effort that they put in. It wasn't to be our day with regards to scoring goals but over the full 90 minutes we were always the team in control," he said.
"In the players' eyes they will feel that they have lost two points and made life a little bit more difficult for us, but I don't think so.
"At the end of the day you have got to look at the positives. We got a clean sheet with one player light; we have come out with a point and from that perspective we carry on going.
"Maybe in the end the sending off did tell a little bit, but to be fair to Port Talbot they defended well and they got their bodies on the line.
"The quality of the team is never in doubt and the quality of the squad is never in doubt.
"From a point of view of playing 10 against 11, sometimes it can be an advantage and sometimes it can be a disadvantage but, on this occasion, I thought we did well with it.
"Unfortunately, we couldn't get that vital goal that we really needed."