Colin Staples | Swansea City Ladies on track ahead of restart
10th March 2021
Ladies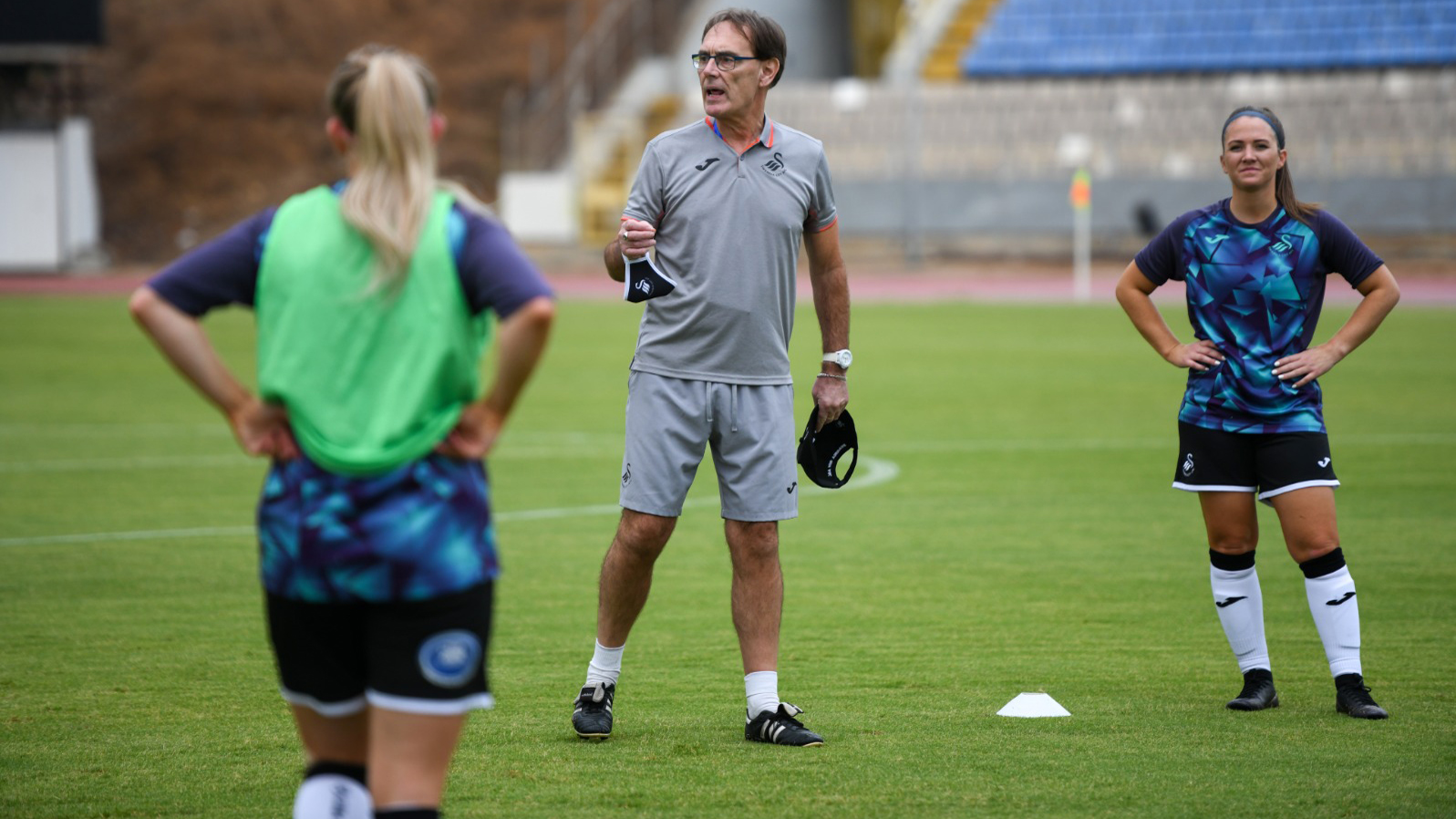 Colin Staples is confident Swansea City Ladies are on track as they prepare for their return to action this weekend.
The Swans will play their first match of 2021 this Sundaym as they welcome Aberystwyth Town to Llandarcy after their 'Elite' status was recently reinstated.
Swansea haven't taken to the pitch since November, with their last game resulting in a narrow victory over Welsh Premier Women's League title rivals Cardiff Met.
And head coach Staples is convinced the reigning champions are on the right road to restarting their campaign on a positive note.
"I think at the moment we are right on track. Rightly enough we had those sessions on Zoom which isn't the same, but it kept us ticking over," he said.
"We came back last Wednesday and it was great to get back together.
"There are some decent fitness levels, which is nice to see, and from there we have moved on a little bit.
"We are confident now that we are on track and we are going to get to play in the games where we should be.
"The first night back obviously they were just happy to see each other so there was some settling down to be done.
"Once that was done it was back to work and they have been good as gold.
"No matter who we were going to play in the first game, the intention was just to come back in the right place.
"The signs are that we are going to do that. Obviously, we can't control injury levels, but fitness levels we are looking after and it is looking good."