Cooper has no complaints over sending off
27th June 2020
First team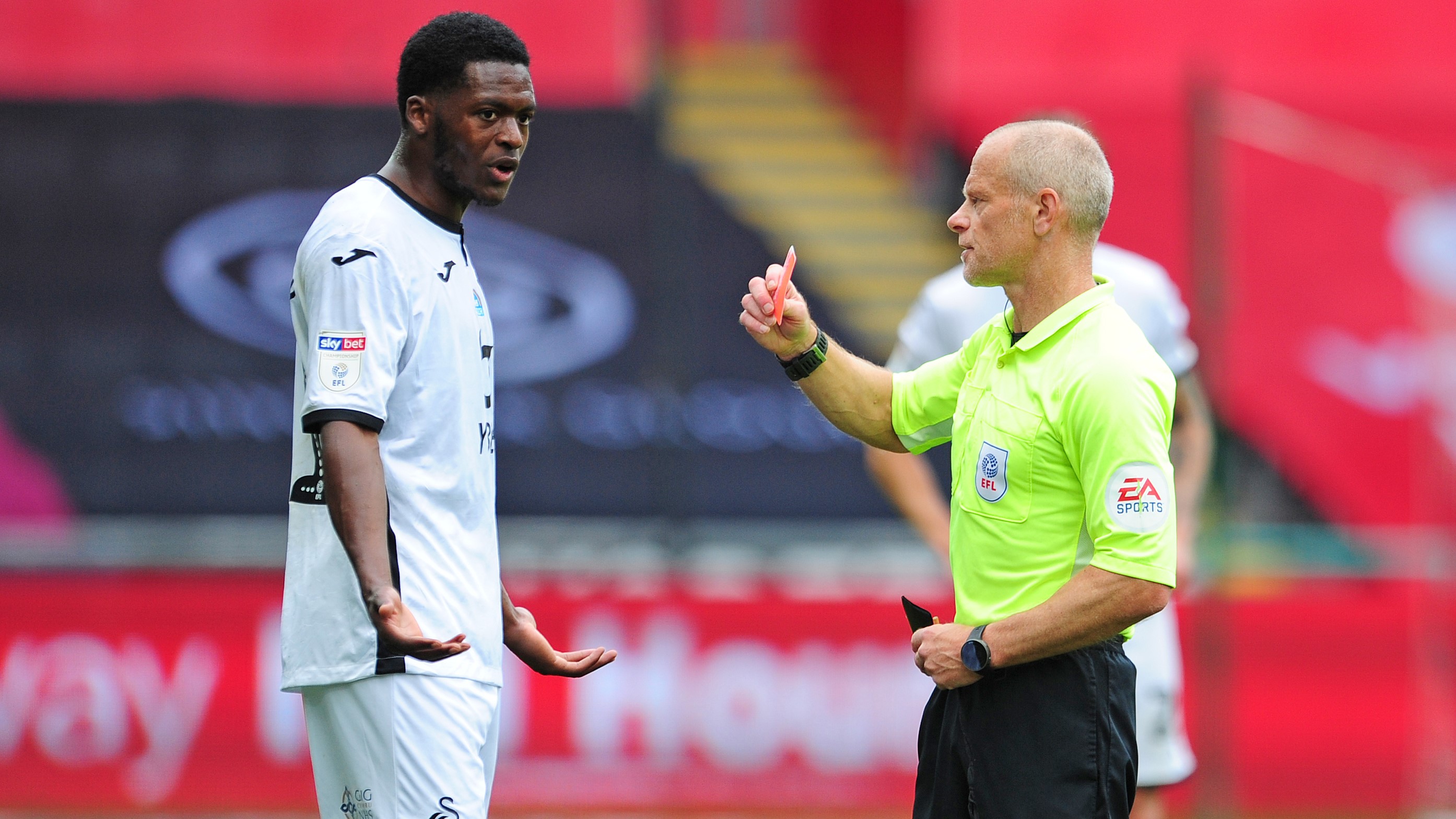 Steve Cooper felt Swansea City could have no complaints over Jordon Garrick's red card in defeat to Luton.
Winger Garrick came on as a half-time substitute at the Liberty Stadium, but was dismissed during the closing stages of the second half as the hosts sought an equaliser.
A series of feisty challenges prompted a melee between a group of players, with Garrick throwing a punch which was spotted by the match officials.
He now faces a three-match ban for violent conduct, meaning he is set to miss games against Millwall, Sheffield Wednesday and Birmingham.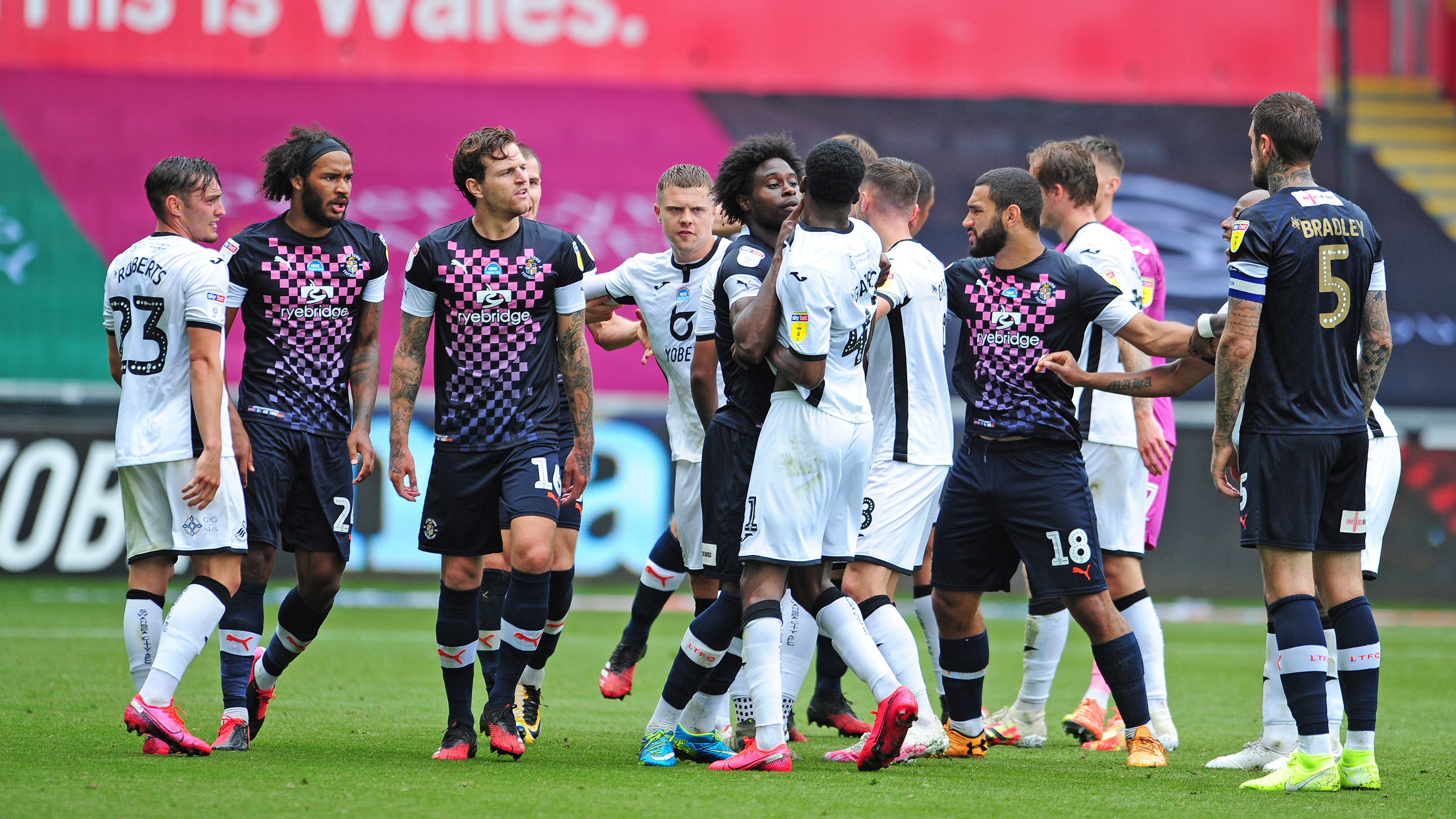 And head coach Cooper confirmed he will speak to the youngster over his discipline following the first red card of his senior career.
"It's a clear red, there are no arguments and I don't want to make a defence of it," said Cooper.
"Maybe if the referee blows up after the first challenge, it is a free-kick and it all stops, but Jordon has done something that is a clear red.
"I haven't said too much to him yet, but I'll definitely pick it up with him."