Pride the overwhelming emotion for Steve Cooper
8th June 2021
First team
Steve Cooper says pride is the over-riding emotion he feels when he reflects on Swansea City's 2020-21 season.
The Swans were among the promotion hopefuls all season, and ultimately reached the play-off final.
Unfortunately, a return to the Premier League was not to be as Brentford claimed a 2-0 victory at Wembley.
But the achievements of the season should not be overlooked.
The Swans equalled their best-ever points tally in the second tier, and their accumulation of 80 put the class of 2021 among the top five teams in the club's history for points racked up during a league campaign.
All this was achieved during a unique and unrelenting season where the impact of the coronavirus pandemic led to a brutally congested fixture list, and physical demands on players that were all but unprecedented in the game's modern era.
Add in that the Swans were up against sides like Watford, Norwich and Bournemouth who had largely kept together their Premier League squads, and the scale of what was accomplished is apparent.
All of which means Cooper still has an overwhelming feeling of pride in his players despite their final disappointment.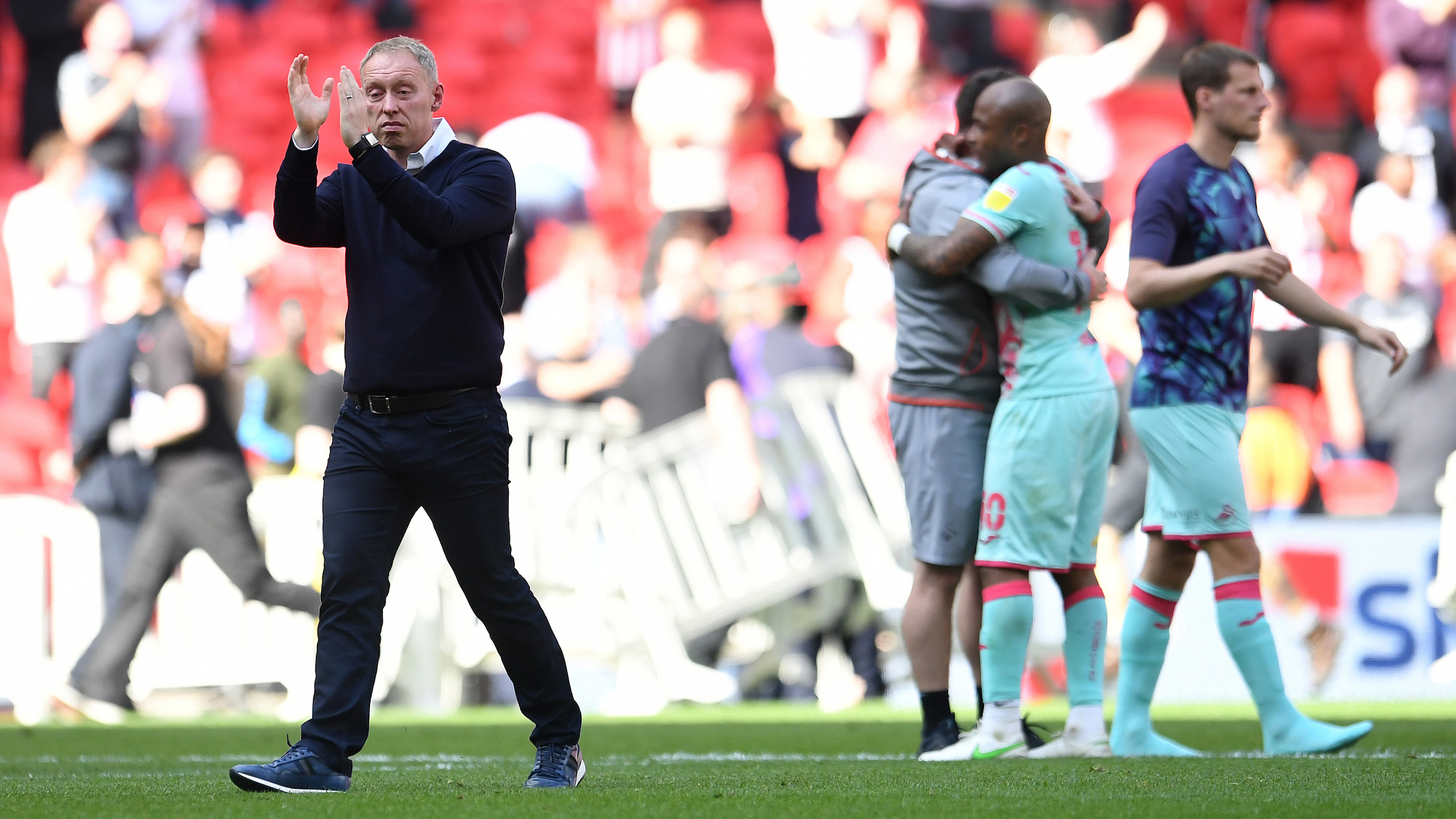 "I am proud of the players, I feel like we had an unbelievable season to get to where we got to," he said.
"We had every right to be at Wembley for the final because of the work we put in, but we also had no right to be there in respect of some of the circumstances we have worked under and the challenges we have faced.
"After the final I was even more proud of the players than I was before. They were 2-0 down on a big stage and they never gave up.
"I have said it all along this season, with the squad we have had and in this season of all seasons the players deserve that credit. They certainly get it from me.
"When you lose a final, it is hard to feel like you have had a really good season. We have had a really good season, but we will have to come again."