Steve Cooper | We are excited and motivated
29th May 2021
First team
Steve Cooper wants Swansea City to embrace playing on the big stage after speaking of his pride in his players ahead of today's Championship play-off final.
The head coach will lead his side out at Wembley as they look to return the club to the Premier League after a three-year absence.
It will be the 53rd game of a gruelling season, unprecedented in the demands it has placed on players with a congested schedule resulting from the delay in finishing the 2019-20 campaign.
Now, after all the hard work put in over the last nine months and more, Cooper has enjoyed seeing the excitement and energy in his players as the big day approaches.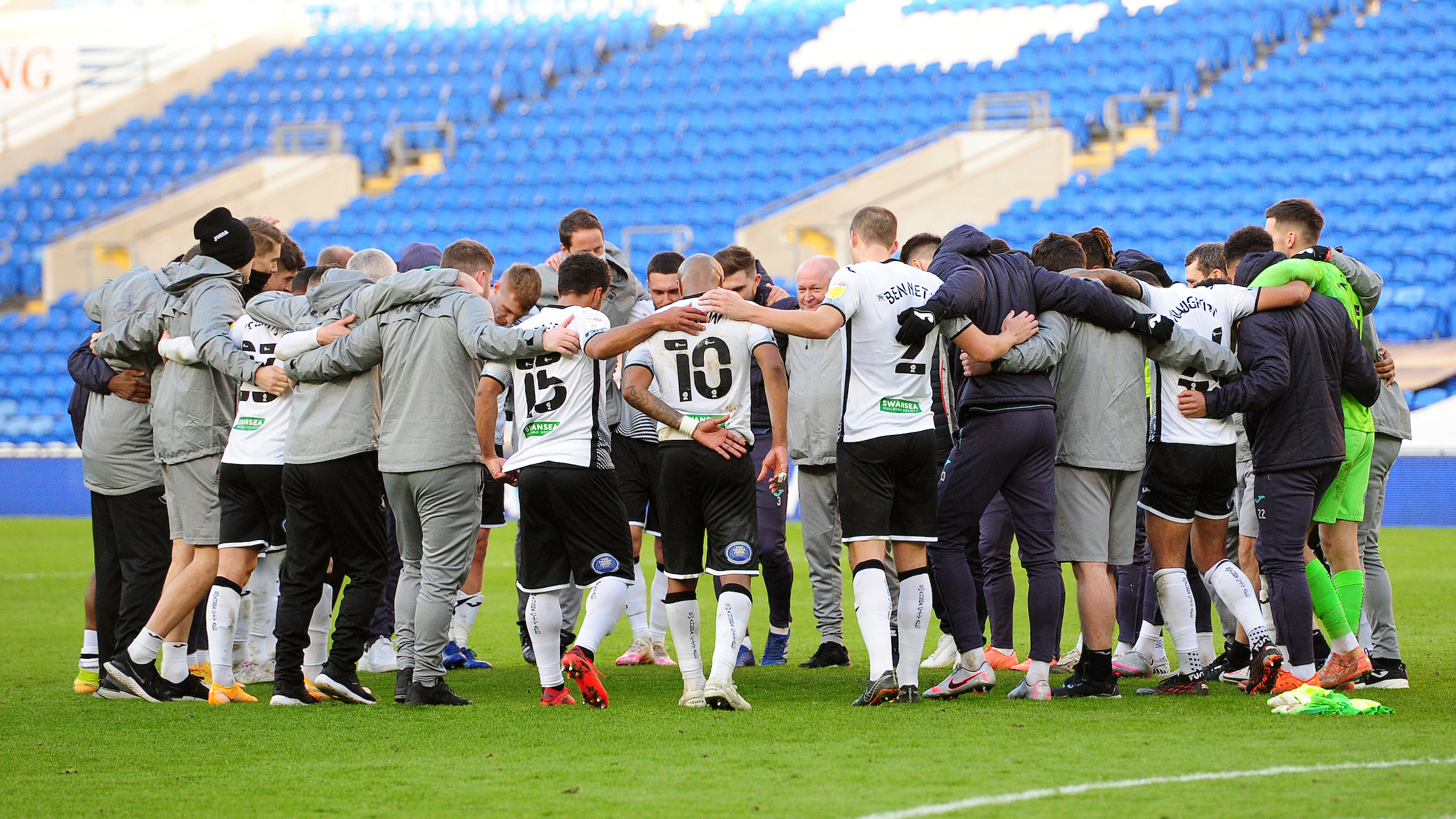 "We are really excited. I'm excited because I see how confident the players are. It fills me with a lot of confidence and pride as well," he said.
"We've been on a journey for a couple of years.
"People have come and gone, that's what happens. But we're really looking forward to getting down to London and playing on the big stage.
"There's so much to play for and we know we've got to really believe in how we play and work.
"We know the rewards are massive, and that's a massive motivation for us."